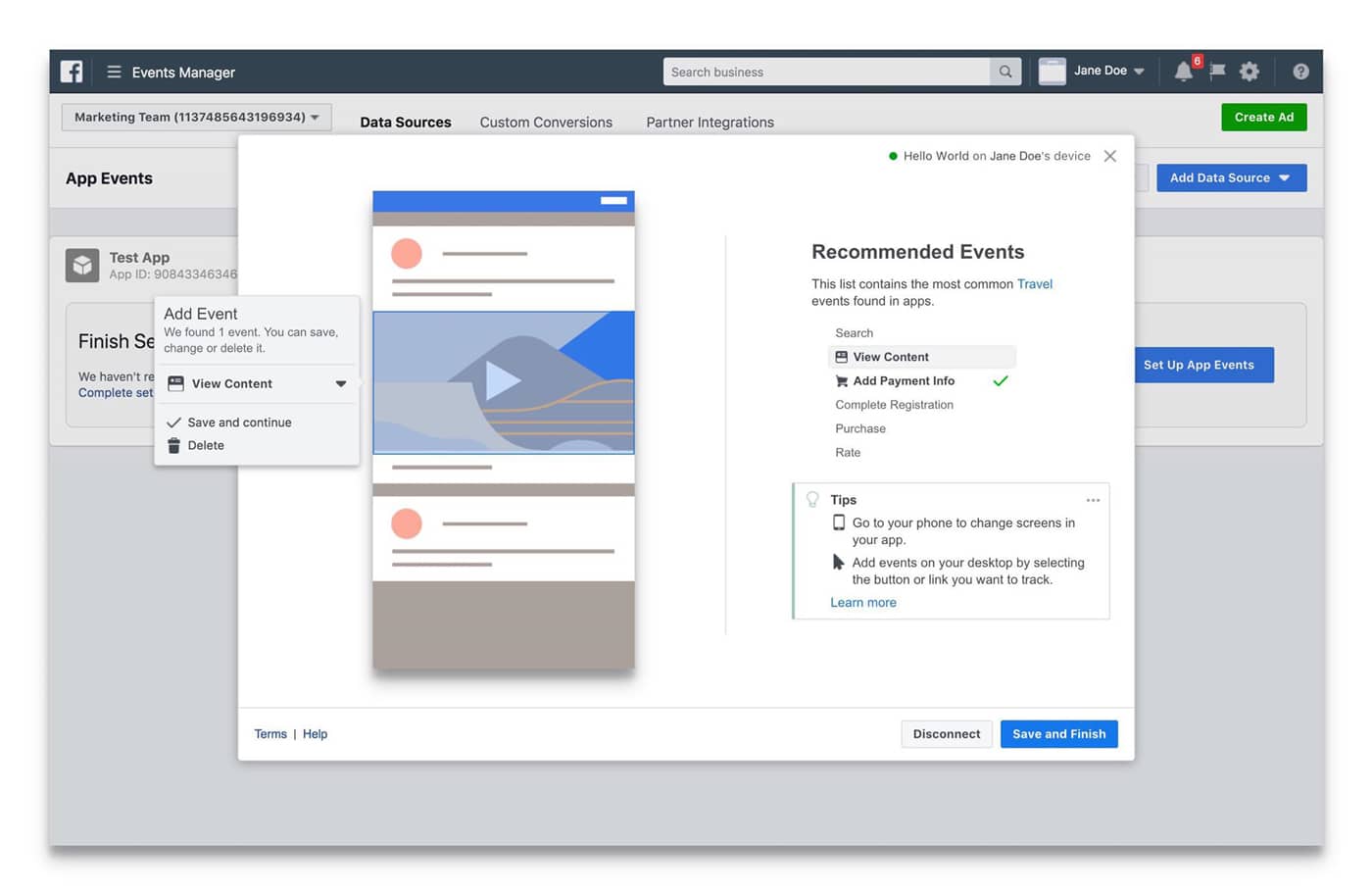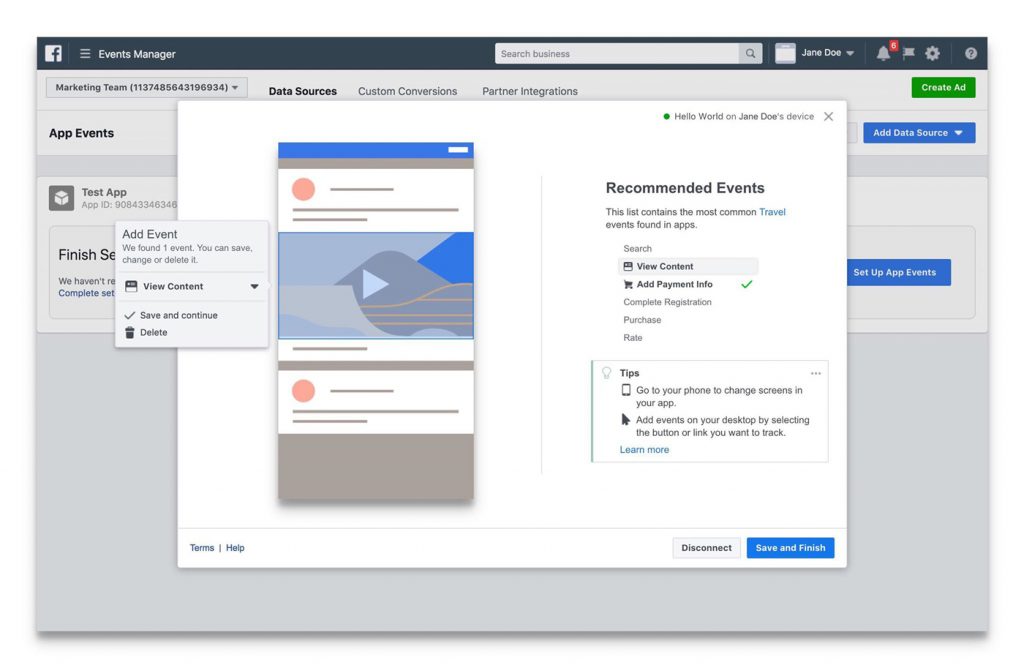 In a move that one user called "truly game changing," Facebook launched Codeless Events Setup for Apps that allows you to create events on your apps without involving programmers.
Facebook announced the enhancement to its app creation service at the F8 Developers Conference in May and launched the program in late June, according to the Facebook for Business page.
You will gain new control over your company's mobile app and will have immediate results on how your customers are interacting with your app.
The latest version of Facebook SDK (v4.34.0) includes a Marketing Kit that allows you to add, update and remove events with a click-and-point tool, no technical skills needed. You no longer need to wait for months for your programmers to code the additional information, relaunch the app, and wait again until customers upgrade the app.
In minutes, you can place the new event directly into the app and see the results in real time about how your app users are interacting with the change.
"Our developers no longer need to waste time getting trained in marketing terminology, and a single marketer can make changes in minutes and do their job seamlessly. … This is truly game changing," said K. Opal, marketing manager of TrueID, an early tester of the service
The reporting features of the service will also allow you to react quickly to the effectiveness of campaigns, tweaking and adjusting events to ensure users are staying engaged, and even re-engaging lapsed users. And with developers not wasting time on coding for marketing functions, they can focus on new features that will entice users to stay involved with your mobile app.
To get started with Codeless Events Setup for Apps, you need to download the latest version of Facebook SDK and make sure it is integrated with the new Marketing Kit.
With app usage now surpassing more than half the time individuals spend on digital media, if your app is not attracting and keeping customers, you are falling behind the competition. Facebook has just offered a new tool to keep your app relevant and effective.
Comments
comments