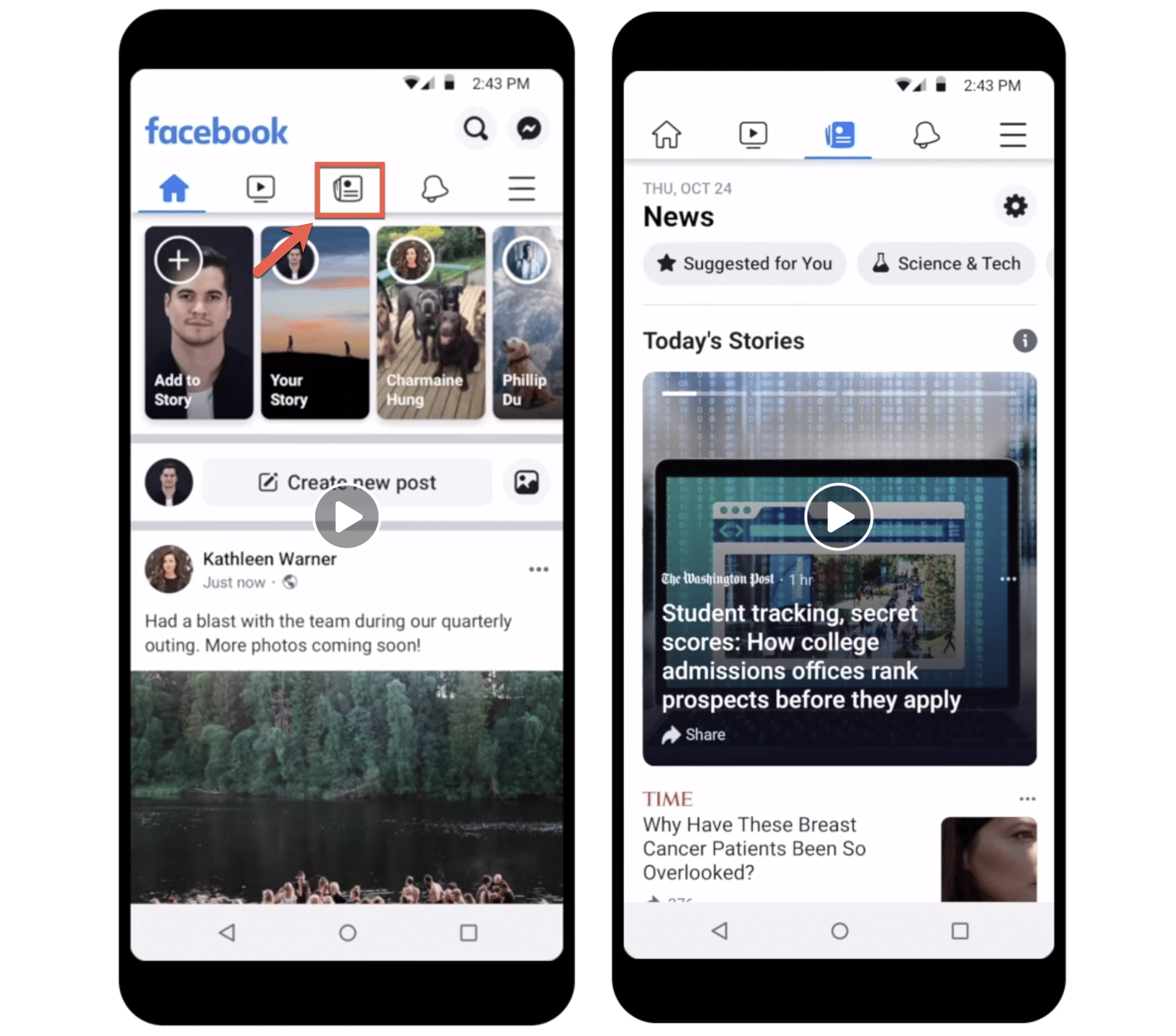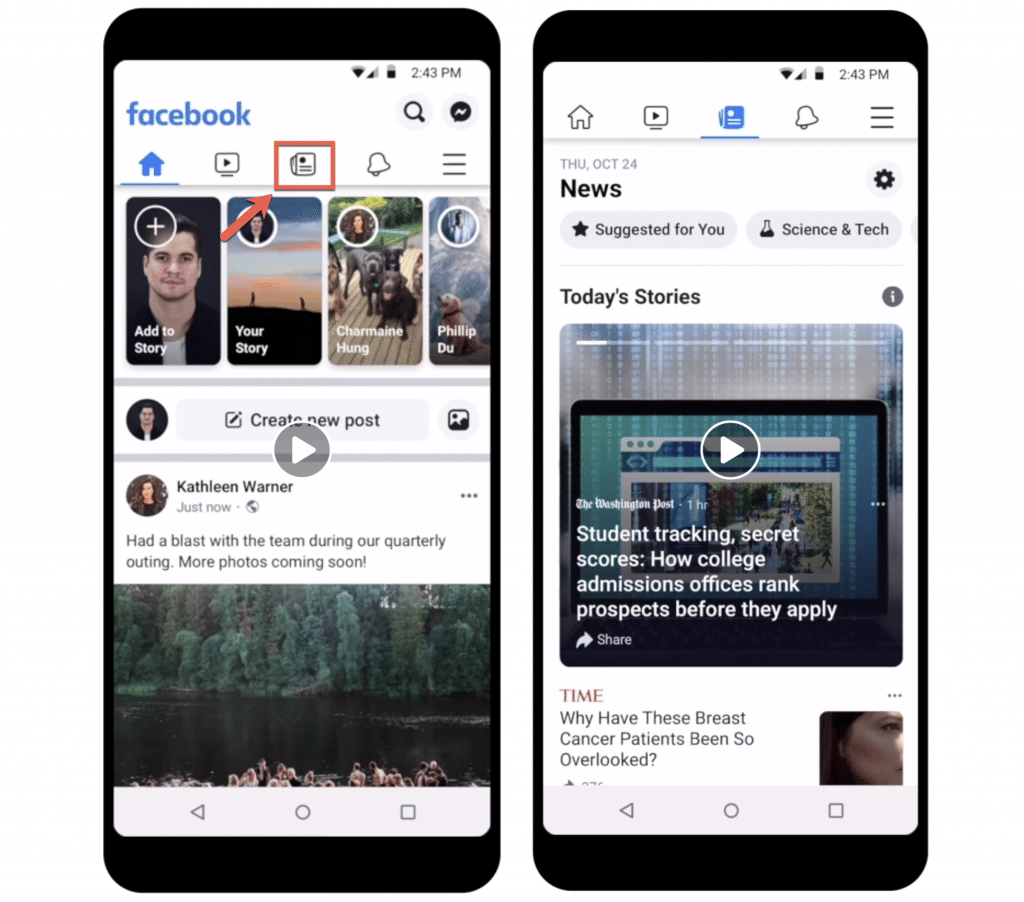 In an effort to support journalism on its platform, Facebook rolls out the "Facebook News" tab, a section of the app that houses news stories from a mix of publishers. The tab rolls out to US users today.

CEO Mark Zuckerberg announced the roll out in a Facebook post, voicing his goal in supporting journalism on the social media network:

Journalism is important for our democracy and for making progress on issues together. But the internet has disrupted the traditional business model for news, so I believe the major internet services have a responsibility to partner with news publishers to build sustainable long-term models to fund this important work. I hope our work honors and supports the contribution journalists make to our society."

Other than providing publishers a platform to feature their latest stories, the new tab also gives users a dedicated space where they can access a broad selection of news topics, from politics to science to health to entertainment. Although, users can customize their feeds to disable certain subjects from appearing.

Facebook News appears as a newspaper icon on the top menu of the app. Once clicked, it opens to a feed filled with news stories users can swipe through. The tab includes trending news of the day curated by a team of journalists and "suggested" stories, curated by the algorithm. Users can click on a story to hide, share, save, or report.

Publishers that appear on the Facebook News tab include The New York Times, The Wall Washington Post, BuzzFeed, The Wall Street Journal, and local news outlets.
Facebook Replaces Trending with Facebook News
Before Facebook News, a similar feature existed in its stead: the Trending ticker. Facebook discontinued Trending in 2018, four years after its debut. The social media company cited lack of use as the reason for the discontinuation. According to a Newsroom announcement, the feature accounted for less than 1.5 percent of clicks to news publishers, and not many users found the feature to be useful.
However, controversy surrounding the Trending ticker may have been another reason Facebook decided to remove it from its platform. Trending has been known to feature hoax stories, including false news about 9/11.

Facebook News may be a replacement for Trending, with human curators managing the content that appears on users' feeds, rather than the algorithm that ruled the former news ticker.

Recommended Reading
Facebook Fights Clickbait with Two New Updates
3 Instant Article Changes That Increase Monetization and Value