Pages will have archived list of purchased ads. Photo from Facebook Media
The highly anticipated advertising transparency measures will soon take effect, according to Facebook's VP of ads, Rob Goldman in a statement released today.
According to Goldman, starting November, ads will contain an "About the ad" button, which directs users to an archived list of ads purchased by a page owner. The list, which contains ads bought within the last four years, will disclose the amount spent, the total number of impressions, and the target audience of each ad. Although the test will only occur in Canada next month, it will roll out globally this summer.
When Mark Zuckerberg alluded to this change in September during a live video, responding to public outrage to the Russian ads hack, the Facebook CEO said that ad transparency measures will only apply to election ads. After mounting pressure from three senators pushing the Honest Ads Act, however, Facebook expanded the measures to all Facebook, Instagram, and Messenger ads.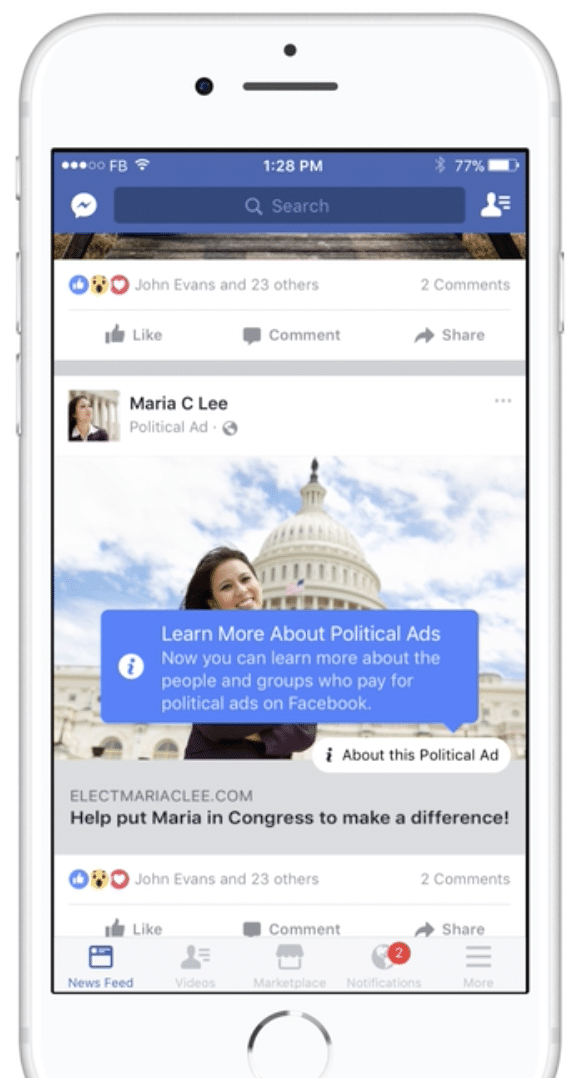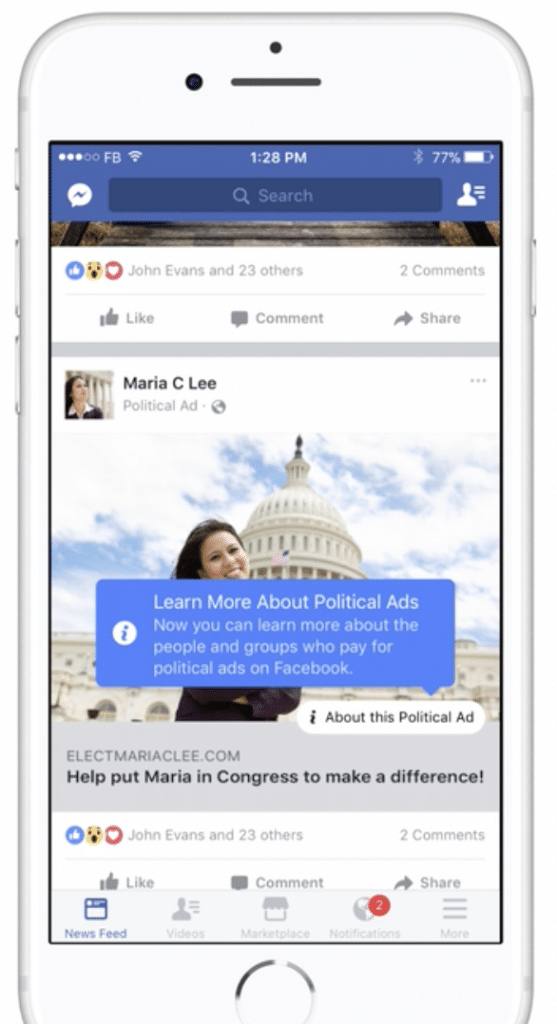 To ensure no foreign government will interfere in future elections, Facebook will also complicate the advertising process for advertisers working on election ads. Before they can create ads, they must first provide thorough documentation, such as the identity of the entity they work for and the location of that entity. Additionally, all of their ads will include a disclosure message that reads "paid for by," a message that normally appears on TV ads.
Facebook's advertising transparency measures may be a victory for some and a defeat for others. Frequent users of dark posts, for instance, may be displeased by the measure's effect on their ads. Dark posts will no longer be visible to only the target audience, as it previously was before the change. Now, all dark posts will appear in the page's archived list of ads for all users to see.
Advertisers who are wary of competitors copying their ad strategies may also be dismayed by Facebook's transparency measures. Because all of their ad information will be open to the public, competitors can easily copy their creatives, spends, and target audience.
Regardless of whether or not advertisers are pleased with Facebook's transparency measures, it is the first step to mollifying the outraged public and Congress.
Comments
comments