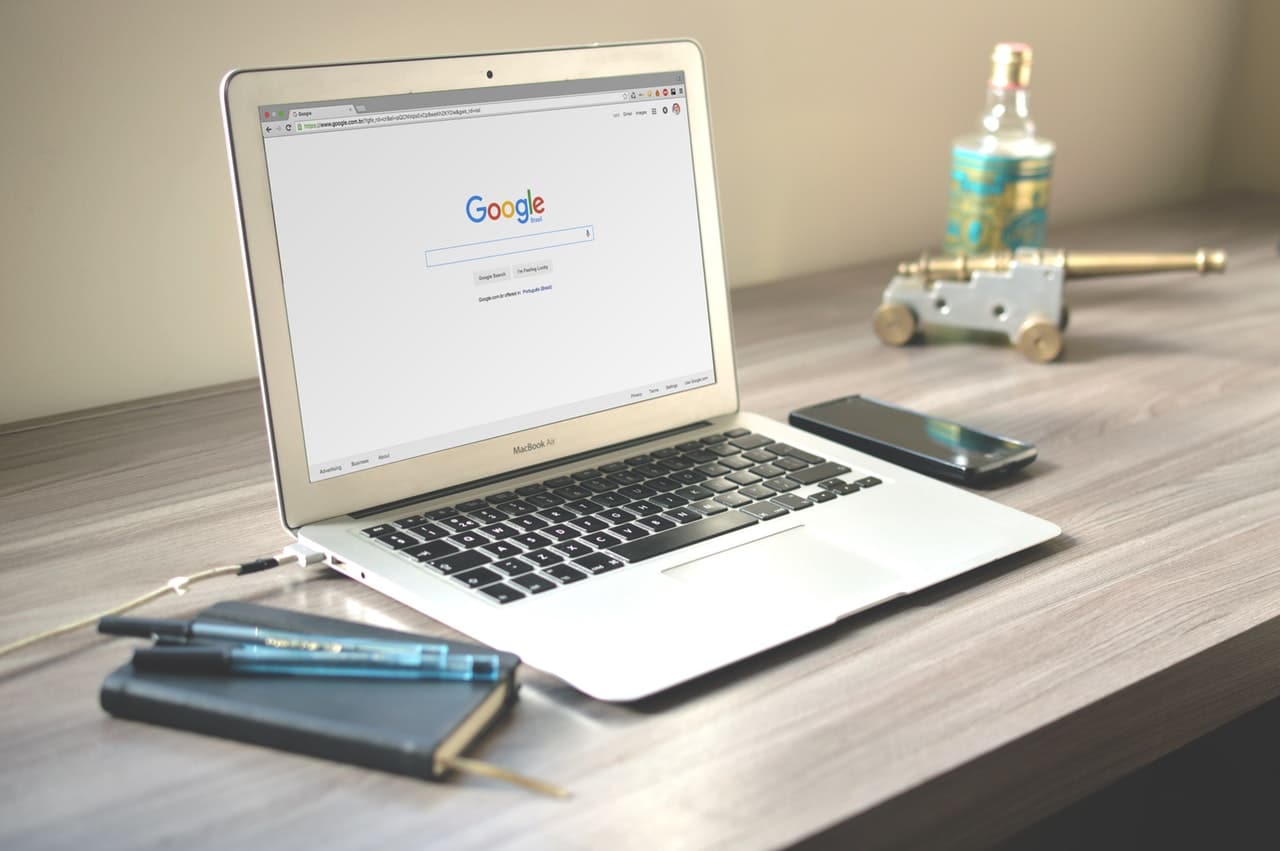 A recent survey conducted by Cowen and Company found that Google Search topped the charts in ROI. According to the survey, 48 percent of US senior ad buyers found it the most successful. Facebook came in second at 30 percent.
According to Emarketer, both Google and Facebook have been improving their performances since last year, when the same survey resulted in 32 percent of senior ad buyers for Google and 27 percent for Facebook in 2016.
Additionally, Google and Facebook were the only platforms to generate two-digit percentages regarding ROI. Ad exchanges and networks were only considered the best at delivering ROI by eight percent of surveyed ad buyers, with Instagram and YouTube coming out at only four percent. Twitter came out even lower at two percent.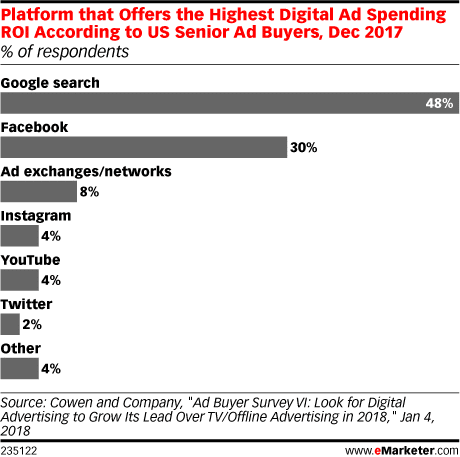 "Advertisers are increasingly demanding more granularity in targeting capabilities to reach consumers," Monica Peart, Emarketer's senior director of forecasting, said in an Emarketer article. "Google and Facebook have positioned themselves at the front of this demand curve by being the ad publishers with some of the best-in-class targeting abilities in the digital ad market."
Predictions for Google and Facebook
The future of the advertising scope for both Google and Facebook, by Emarketer's predictions, will continue to dominate over other platforms.
For instance, combined, Google and Facebook will make up more than 65 percent of US digital ad revenues in 2018, Emarketer estimates. On its own, Google is projected to garner $40.08 billion and Facebook, on its own, is projected to garner $21.57 billion.
The future of Facebook may seem hazy to some with the network's announcement that it will reduce business's content on News Feed. However, these changes may not hinder the overall ambition of advertisers to invest in the platform.
For businesses that are concerned about reaching their audiences, see these five ways to boost organic reach despite Facebook's News Feed Changes.
Comments
comments