If you're an ad agency, you will likely add multiple accounts to your Facebook Business Manager. Facebook paid advertising is practically impossible without it, after all. Luckily enough, adding a Facebook ad account is so easy that it only takes three steps! Follow the steps below to add a Facebook ad account through Business Manager.
Step 1: Click "Claim Asset"
Go to your Business Manager homepage. Click "Claim Assets" located on the upper right hand corner of the page. Then click "Ad Account".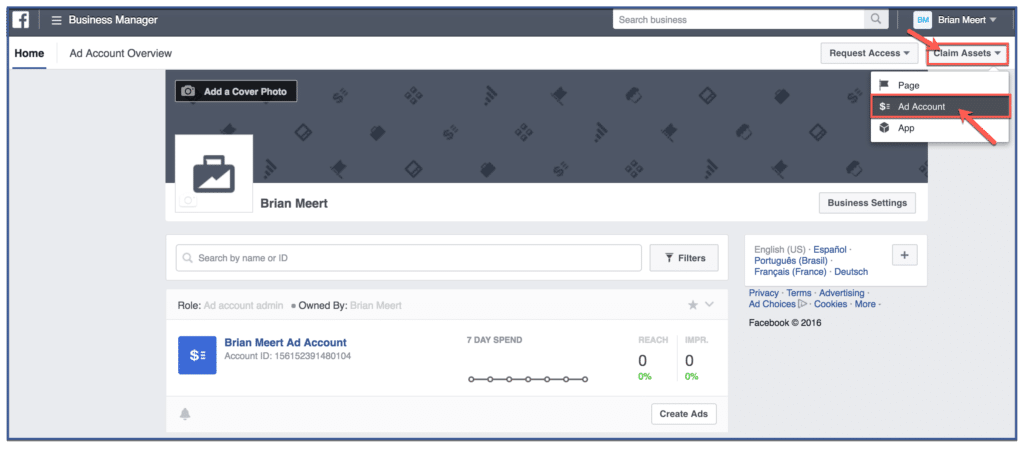 Step 2: Enter Ad Account Number
Enter the ad account ID then click "Claim Ad Account".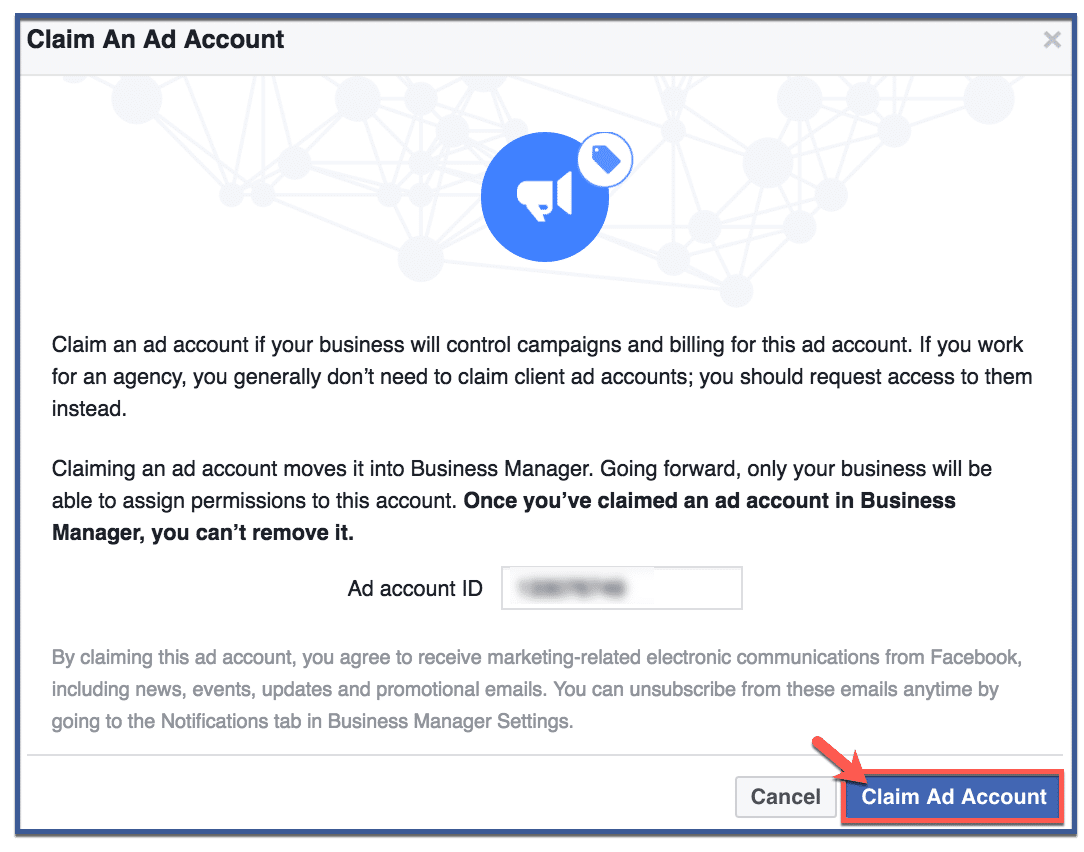 Step 3: You're Done!
Click "OK" to finish the process. Once you've submitted your request, it will be pending for the admin's approval.


Recommended Articles Related to Facebook Advertising:
Was this How To article about adding a Facebook ad account to your Business Manager helpful? Leave your thoughts on the comments section below!
Learn More:
Comments
comments