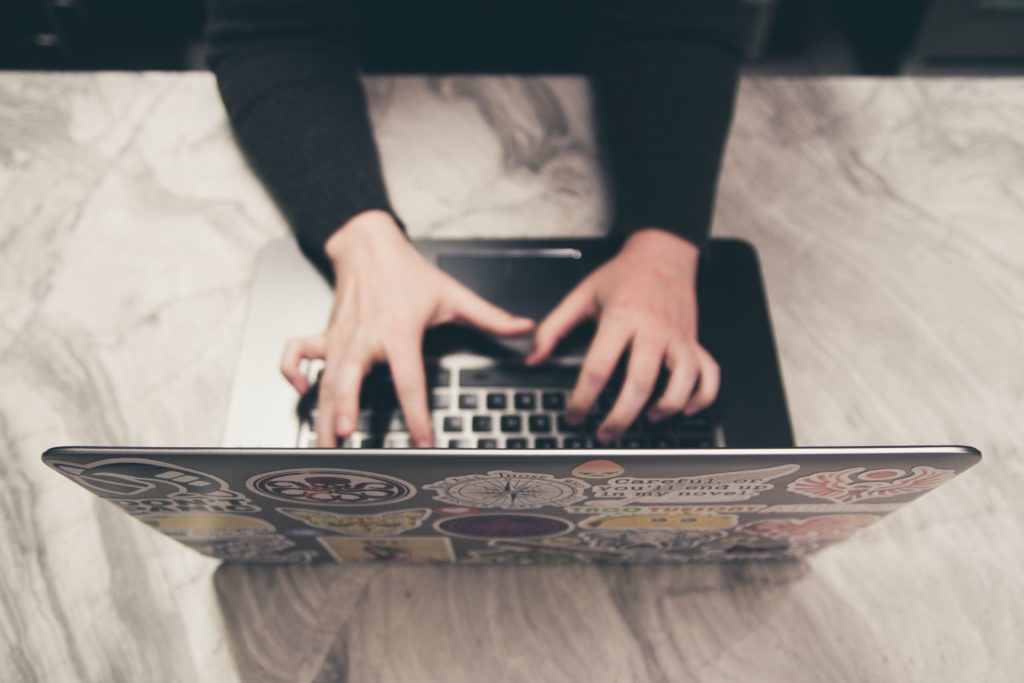 Email outreach is a key part of any marketing plan, and it's getting more and more tricky to entice readers. People want to skim for information, and you have about eight seconds to grab their attention. Before hitting "send" on your next email campaign, check that you are meeting these criteria.
1. Define a Clear Purpose
Why are you sending an email newsletter? What are you trying to accomplish, and how will this initiative help you get there? Understanding your marketing goals will help you craft a laser-focused newsletter rather than having something to send just for the sake of it. Quality is immeasurably better than quantity if you want to gain returning subscribers. To identify your purpose, determine the type of email you want to send.

There are three types of emails you could create: marketing emails, transactional emails, and operational emails. Marketing emails include promotional messages, sending customers who signed up for your mailing list useful information about your business. These emails typically consist of newsletters, sale promotions, press releases, or special announcements.
Transactional emails respond to conversions or actions taken by your customers. They include welcome messages, purchase or shipping confirmations, order tracking, or received payments. Operational emails deliver messages regarding your business's operations. Holiday closures, changes to business hours, product availability, and maintenance plans are just a few examples.

The purpose of your email will depend on the goal you want to achieve. If you want to drive more traffic to your website, you can send newsletters. If you want to inform customers of a change in your store hours, you can send operational emails.
2. Collect Leads for Your Subscriber List
Of course, to send emails, you must have leads. There several ways to acquire leads for your subscriber list. The simplest way is to include a sign-up form on your website. After customers make a purchase, ask for the email address to which you will send their purchase confirmations. In the dialogue box asking for their emails, include an option to sign up for promotional emails.

You can also acquire leads through Facebook Lead Ads. Lead Ads use pre-filled forms containing information the user has already shared with the network, making it easy for them to subscribe without a lot of hassle. Additionally, these ads allow you to include custom questions that are related to your specific business. You can even see which ad, ad set, and campaign the lead came from, as well as automate your Facebook Lead Ads with Zapier.
3. Find Out What Your Audience Is Already Reading
You don't want to directly imitate your competition, but it doesn't hurt to incorporate some elements that perform well with your audience. If you want to send newsletters to your subscribers, first research what's trending with your target demographic and use those ideas to build the design and content for your newsletter. Research hashtags and trending topics to learn more about what's currently popular in your industry.
4. Make Your Content 90 Percent Informational, 10 Percent Promotional
No one likes to be bombarded with marketing messages when going through one's inbox, so don't fall into the trap of shamelessly excessive self-promotion. Your emails should primarily be used to provide helpful content that solves your audience's problem. Think about what your audience might want help with and fill your email with information that addresses that need.
5. Hook Them with the Subject Line
Your email's subject line is prime real estate, so use it wisely. It's the first thing that readers will see, and it's often what makes someone decide to click on an email or keep scrolling. Generic titles or incoherent thoughts are a dime a dozen, so think about what your audience would want to see and use that to craft the perfect subject text.
6. Add a Personal Touch
Customers are less inclined to delete your email if they see their names in the subject line or at the beginning of the email. To do this, use an email tool that will automatically inserted the recipient's name in certain places within the email to give it that personal touch.
7. Automate Your Emails
Thankfully, you can add a personal touch while still running an automated campaign. Automated campaigns allow you to stay on top of communication with your customers so you never miss an opportunity to reach them when they're most likely to interact with your business.

Customer reactivation (i.e. customers who have already bought from you return for future needs) is a great benefit of automation. You will have 159 percent more opens and 139 percent more click rates in an automated email system as opposed to a manual campaign. Automated emails also improve workflow, so you can stay connected with customers while still focusing on other areas of your business.
8. Stick to One CTA
Your call to action is one of the most crucial elements of your email, but it can also cause an unnecessary amount of clutter if used incorrectly. Including multiple CTAs can confuse readers, and it will make your email appear convoluted and unorganized.

Each email should address a specific topic or problem. This allows your readers to get more information in a shorter amount of time, and it increases the probability that they will make it all the way to the bottom before leaving the page.
9. Use Headers, Titles, and Footers
Few people want to read a solid block of content with a CTA at the end. Break up your ideas with catchy titles, and don't overlook the top and the bottom of the page. Your readers should be able to get the gist of what you're trying to say with a quick scan, and strategically placed titles will help them achieve this in less time. Those elements are arguably as important as the primary content.
10. Keep it Clean and Crisp
Your audience should know exactly what your email is about and what it is you want them to do right from the get-go. Your email shouldn't be disorganized or cluttered with text. In addition to including headers, titles, and footers to make your email easy to read, also use short paragraphs and bullet points. Although you should do so sparingly, adding an image or two within the body of the email also makes it more pleasing to look at and breaks up the text to make it look cleaner.
11. Keep Copy Free from Grammatical and Spelling Errors
Nothing looks more amateur or unprofessional than email copy that's full of grammatical or spelling errors. Carefully proofread the copy before delivering any emails to make sure they're error-free.
12. Optimize Your Emails for Mobile Screens
Before getting too excited about how your email looks on desktop, make sure it looks just as good on mobile. Most people these days check their emails on their mobile devices. Test your email design on multiple devices to ensure you don't miss out on the number of mobile clicks that could potentially be turned into conversions.
13. Test Your Emails Across Multiple Devices and Webmail Networks
Always test your emails several times across multiple devices and webmail networks before sending them out to customers. In addition to testing them across desktop, mobile phones, and tablets, test your emails with popular webmail sites, such as Outlook.com, Gmail, and Yahoo. When testing, you should check design, organization, working links, any personalization shortcodes, and images to ensure everything appears and functions as it should.
14. Track Important Campaign Data
The only way to really know if your email campaign is performing well is to keep track of related data. For instance, track the times of day people are opening your emails the most or how your emails are driving website traffic. Google Analytics is a good tool that lets you tag emails with custom campaign tracking.
15. Make the Option to Unsubscribe Easy
Some businesses try to make it difficult for customers to unsubscribe from their email lists. However, this is a poor marketing decision because it annoys your customers and not only makes them more likely to delete all your emails (that could otherwise be going to interested customers), but it also hurts the chances of people speaking positively about their experiences with your business. You don't want people telling others how annoying it is to keep getting your emails. Additionally, making it difficult to unsubscribe may lead to people flagging your email as spam. This could cause delivery issues down the road.
16. Make It Fun
Depending on the overall tone of voice consistent with your business, don't be afraid to add a little fun to your emails by incorporating humor and funny images. This will brighten your customers' day-to-day, which could be all it takes to get you some conversions. If you're unsure whether the fun content you want to include is appropriate for your business, cross-check it with coworkers. If you're having a hard time coming up with fun content, ask yourself what would make me smile. You can also look at the ways other businesses are adding fun to their email campaigns for inspiration.
17. Give Your Customers Value
The most important element of your email campaign should be the value you offer your customers. How do your customers benefit from reading your emails? Are you giving them a special gift or discount? How does your product or service make their lives easier? Do your emails have educational value? Your copy needs to effectively communicate value to your audience. Ask yourself these eight important questions when writing copy.
18. Look to Other Businesses for Inspiration
Still having a hard time devising content for your email campaign? Get some inspiration by looking at what other businesses are doing. What emails do you regularly get in your inbox that you respond well to? What makes them work? What encourages you to visit the website or make a purchase? Don't copy the emails word-for-word, image-for-image, of course. Simply use them for inspiration.
19. Ask for Feedback
It's discouraging when a customer asks to unsubscribe from your email list, but it happens. To improve your campaigns going forward, give people the option to leave feedback about why they want to unsubscribe. You can then use that information to make adjustments to your strategy going forward. Not everyone will leave relevant feedback, but giving them the option shows that you care enough to improve based on what they have to say. Who knows: it may just be enough to encourage them to remain a subscriber.
Email newsletters can be a quick and easy marketing tool with the potential to convert your contact list into a pool of loyal customers. Play on your readers' impulses while also providing them with valuable information about your products or brand. Email is one of the most impactful ways for you to communicate with your audience, so capitalize on this power by sending a phenomenal email