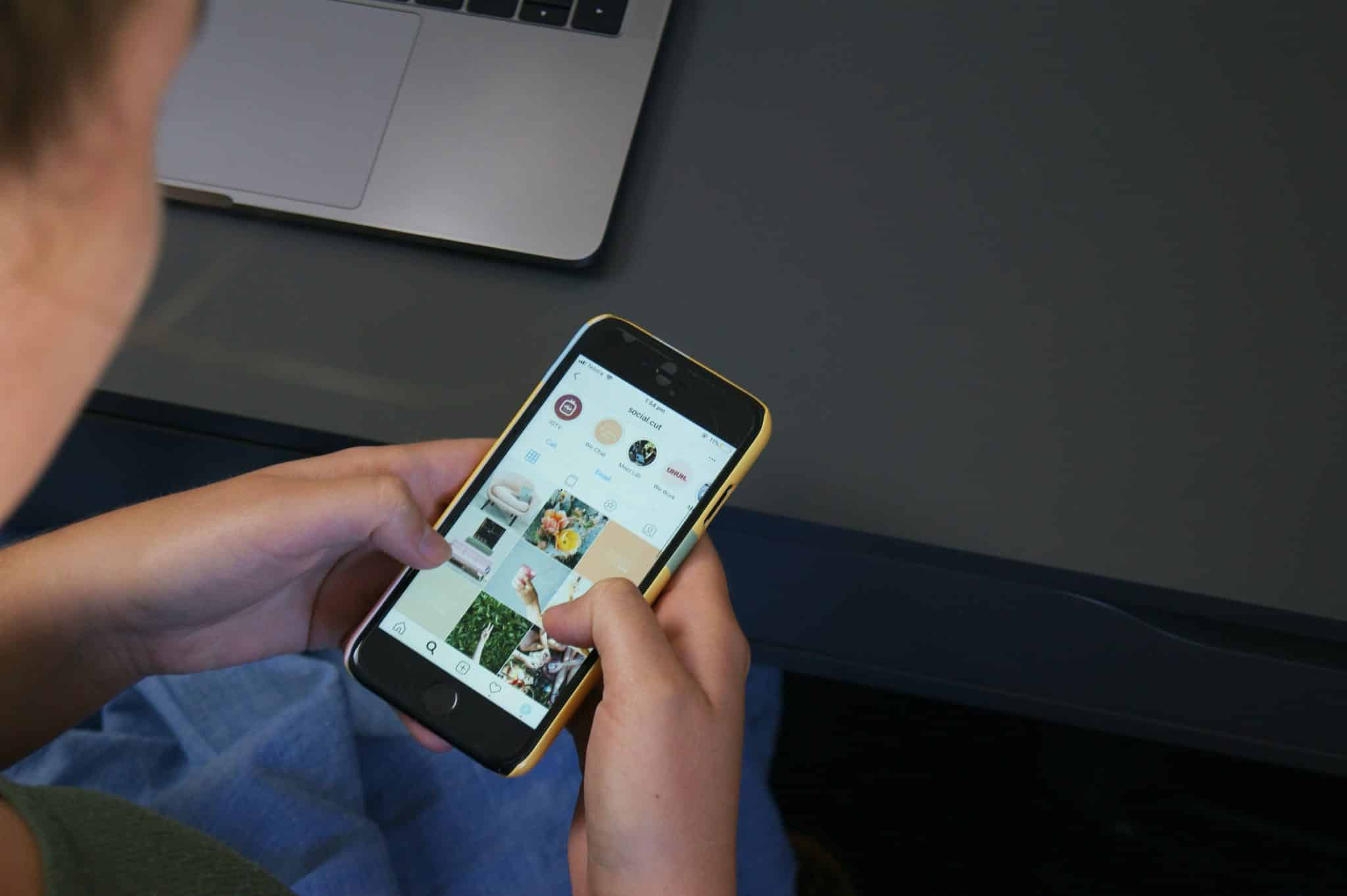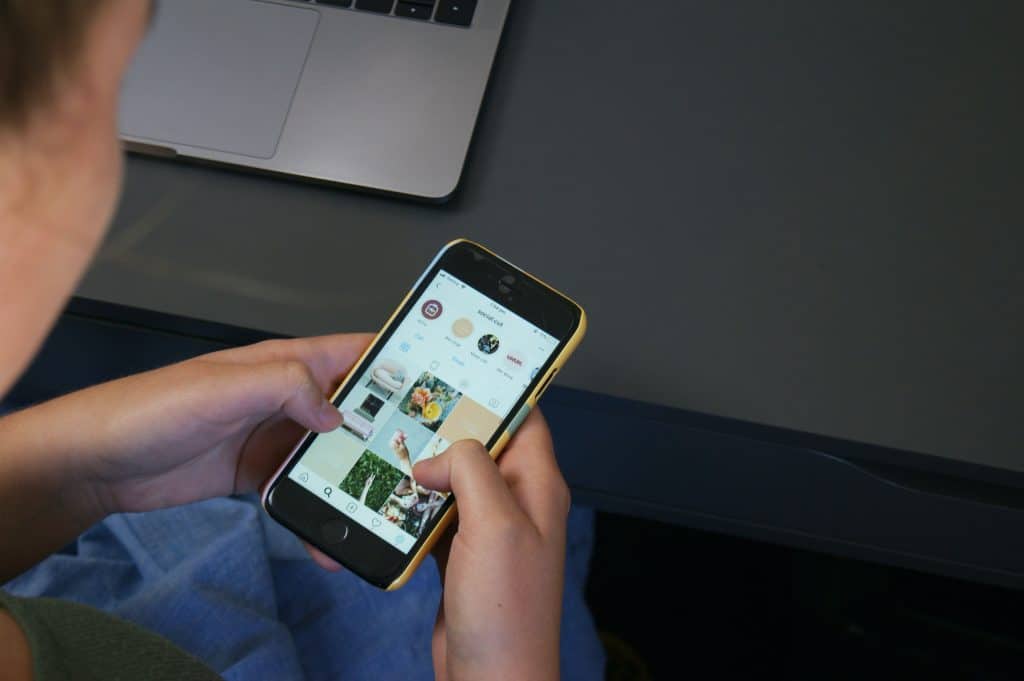 Social Cut / Unsplash
Setting up a pre-launch for your business Instagram account can be intimidating. If your company is new to the platform or in social media, you may be confused as to where to begin, what assets are needed, and how to target an audience. The best way to take on this task is to set up a pre-launch strategy. This way, you will be prepared for any obstacles that come your way post-launch.
How Do You Pre-Launch?
First and foremost, you should have a good understanding of what a pre-launch on Instagram entails. You will need to think of your strategy as a crucial part of the overall campaign outcome. Through a pre-launch, your business has the capability to gain attention of a targeted audience that can be converted into sales.
Without taking the time to set up a strategy, you may be spurring on new content in somewhat of a sporadic manner, catching followers off guard, and making it hard for them to keep up with you. If you're dropping a release of new products, going in without a strategy ultimately becomes a missed opportunity at gaining traffic and potential conversions.
Tips for Planning a Launch Strategy on Instagram
How do you pre-launch a product? When starting out, it's important to follow a plan that'll keep your company and Instagram account on track up until launch day. Following the list below, your company will be able to achieve a pre-launch build-up.
1. Define your goal.
Before launching on Instagram, you should define the overall goal of your brand and what you want to get out of a pre-launch. Do you want to bring awareness to a new product? Are you trying to create hype with your audience? Are you trying to attract more of a specific type of consumer? All of these examples are feasible goals your company can accomplish through a pre-launch on Instagram.
2. Create a timeline.
You should set a timeline as to when you wish to launch your products. Once you pick a date, you should work backward, starting with the launch date. From there you will be able to see how much effort is needed to put into the campaign prep. This approach will also help your launch stay on track without any risk of straying from the original plan.
3. Define your creative direction.
The next step to your pre-launch strategy should be defining your campaign's creative direction. You should keep in mind that you have the ability to create beautiful and persuasive Instagram posts through imagery. This is a time when you should work on creating content that will attract your desired audience and get them excited for what's to come.
4. Create assets.
Whether its images, videos, or graphics, you should be collecting and creating content to eventually post to your account. Keep in mind when creating these assets that your creative direction and aesthetic will be portrayed through each piece of content, requiring a cohesive feed that consumers will appreciate.
5. Utilize various features.
Instagram offers the opportunity to create great visuals such as Stories and other video content, which can be highly effective at persuading an audience. It would be smart for you to take advantage of all these features and incorporate them into your overall marketing strategy.
6. Collaborate with influencers.
Influencer collaborations are almost always necessary for a successful Instagram pre-launch. The use of influencers with a similar audience to whom your brand is trying to attract will help your campaign extend its reach. This approach could also be done physically by hosting an in-person event at a venue and inviting numerous influencers to help promote the launch.
7. Schedule your assets.
Before you even think about posting content, all assets should be scheduled and ready to go for the launch date. Figure out the time when your audience is most active so that your Instagram posts are published at the best time. This will help your business focus on real-time marketing situations, such as responding to your followers or reposting their Stories to your own account to increase engagement. Having everything set up beforehand will help if any problems come up at the last minute that need your attention, giving you time and flexibility to fix them.
Tips for Pre- and Post-Launch
Before you work on any pre- or post-launch strategies, these tips need to be considered.
1. Maintain consistent branding.
When branding your business's Instagram account, especially for a campaign, your company should have a distinctive look and aesthetic that'll attract your target audience. A couple of ways to accomplish this could be through Adobe's colour palette generator or Canva's mood board creator.
Nyx Cosmetics does a great job of keeping their feed consistent, publishing makeup looks from their followers. This spooky season, the cosmetics brand is publishing user-generated Halloween posts.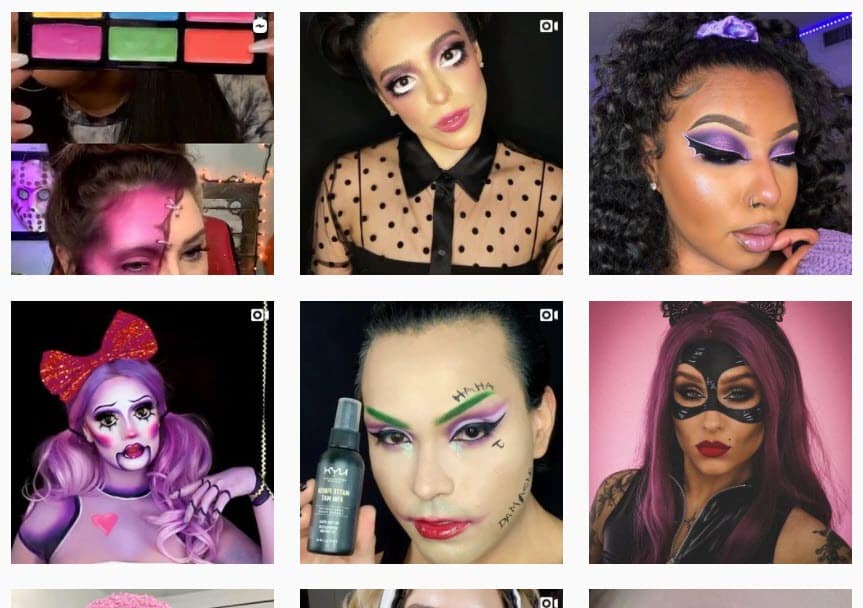 @nyxcosmetics / Instagram
2. Create hype around your launch.
How do you generate hype on Instagram? Your company will need to create exciting and engaging content up until launch day. Be cautious as to how long you choose to hype your campaign, as consumers can lose enthusiasm with too long of a wait.
Here's an example from Selena Gomez. In this post, she generates hype for her new line of foundation post launch, featuring women wearing her product:
3. Double all of your assets. 
Don't forget the little things. You should not forget that you'll need cover photos for Instagram grid videos, Story highlights, assets for after launch, etc.
4. Publish content consistently.
You should keep up with content well past launch day and keep scheduling posts on a regular basis to keep engagement high on your account. At all costs, your company should try to avoid reaching a plateau post-launch.
5. Use Instagram's shopping feature.
Specifically for creating an Instagram strategy for fashion brands, your company should consider making its page shoppable to better cater to consumers needs and make conversions.
6. Include relevant hashtags.
Come up with a hashtag that followers will be able to use once your campaign has launched to add engagement to your account.
Examples of Brands That Have Pre-Launched
Now looking at brands that have used pre-launch strategies, below are companies in across different industries with successful results.
The Batman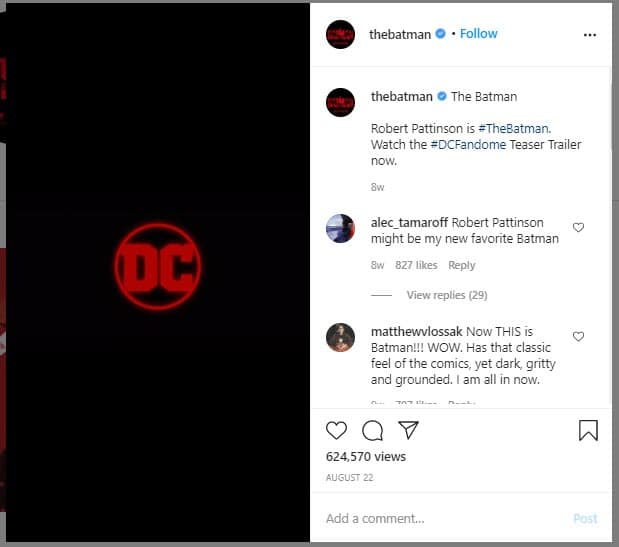 @thebatman / Instagram
A movie soon to be released, The Batman is a savvy example because it uses the platform to promote itself before the premiere in 2021. The series already has a large fan base, so creating an account for fans to gather, interact, and catch previews of the movie will help the brand gain even more attention than it already has.
Jumelle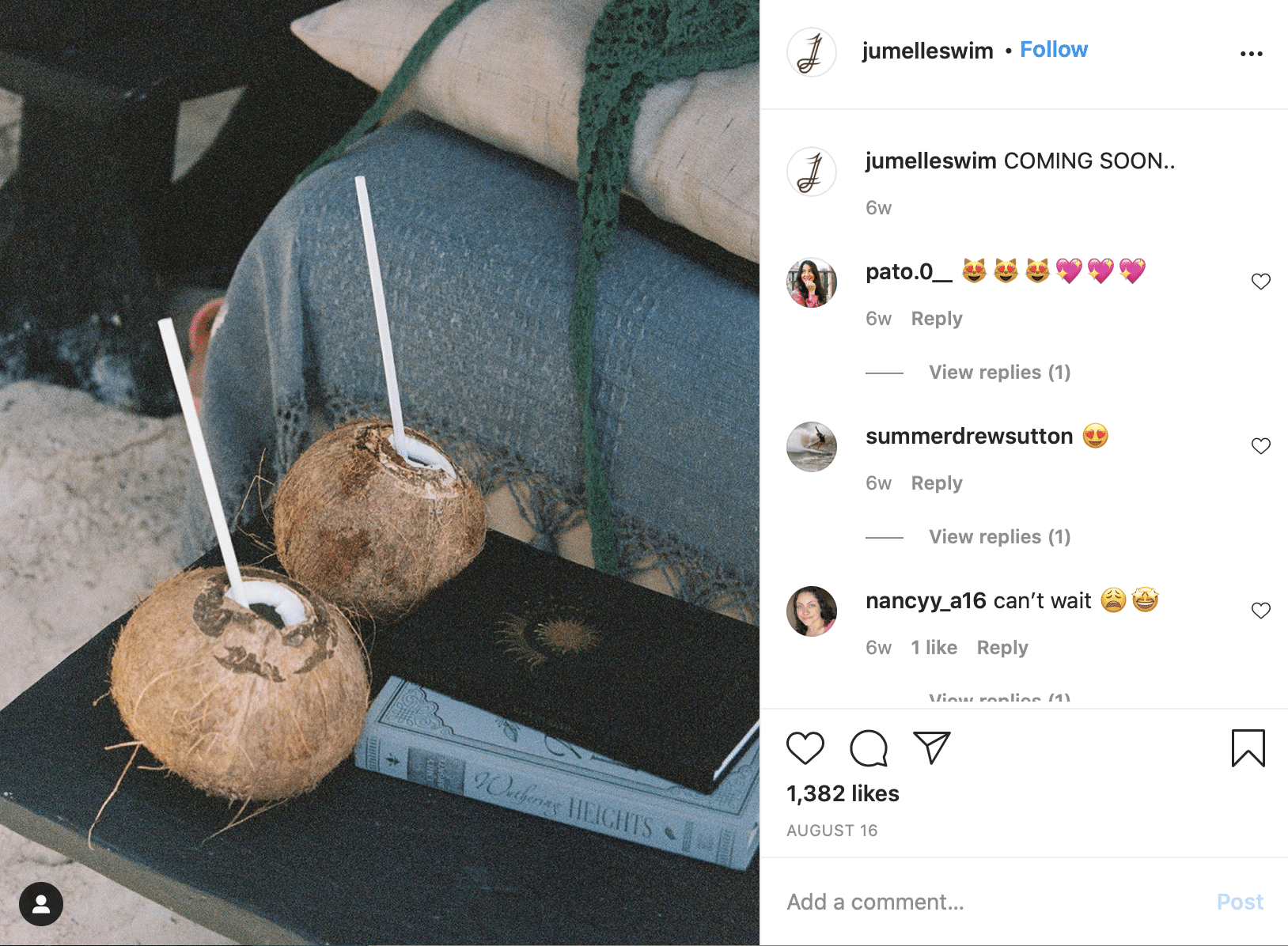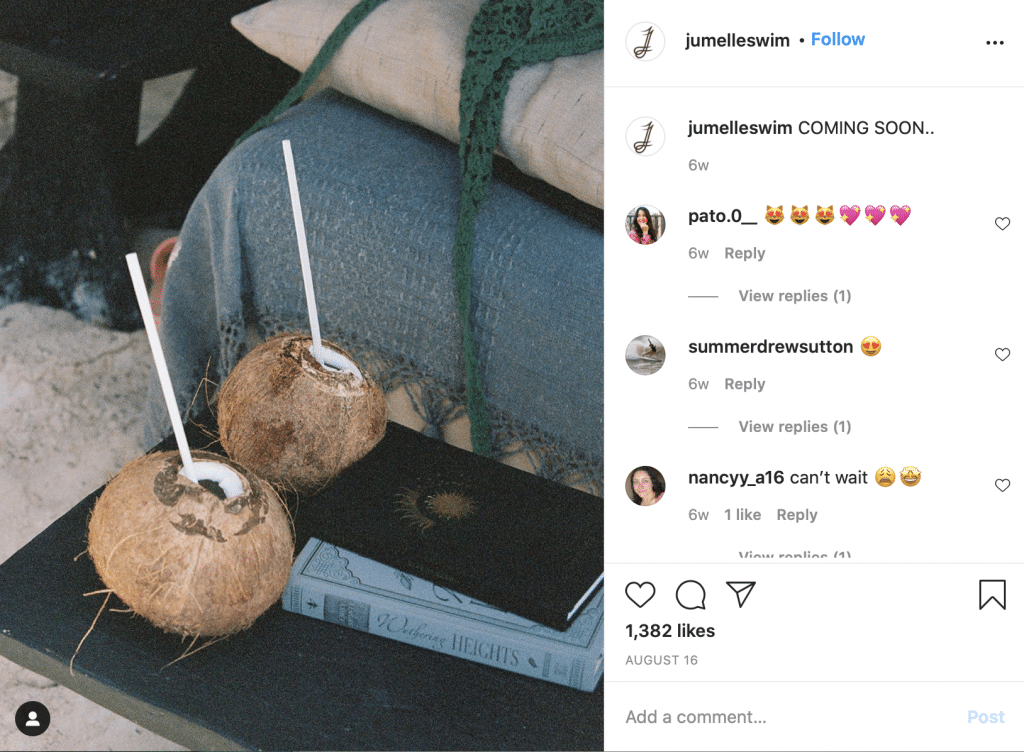 @jumelleswim / Instagram
Bathing-suit brand Jumelle has been using Instagram as a pre- and post-launch strategy for its new line. Not only was Jumelle able to build anticipation for its followers pre-launch, post-launch the brand chose to collaborate with influencers to extend its reach with similar audiences.
Conclusion
Following a strategy for an Instagram pre-launch will be the best chance at meeting goals whether it be increasing revenue and follower base, extending brand reach, or rebranding. Pre-launch strategies do not need to be thought of as an intimidating challenge but instead as a great opportunity to reach new goals.
By Hannah O'Brien