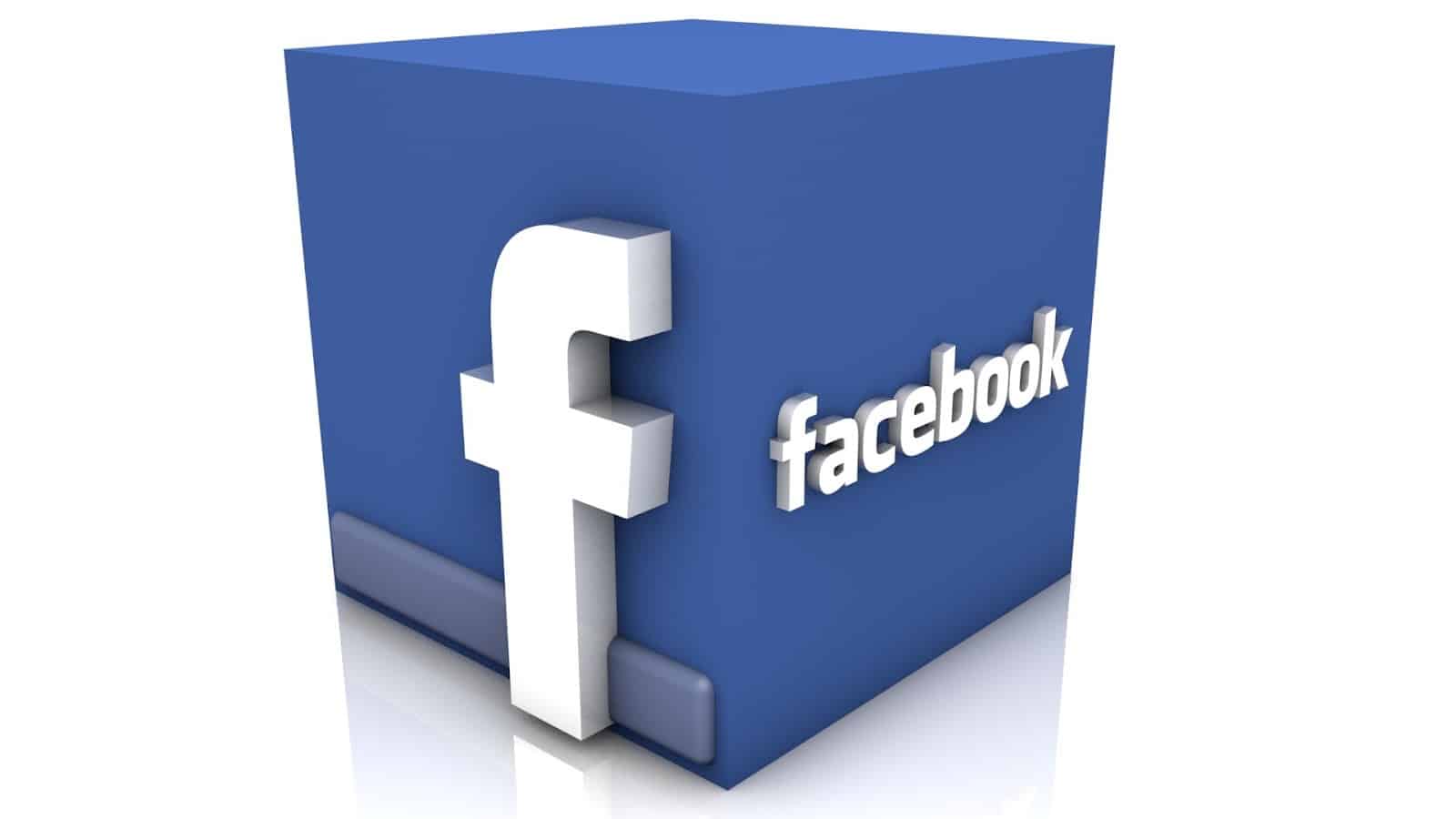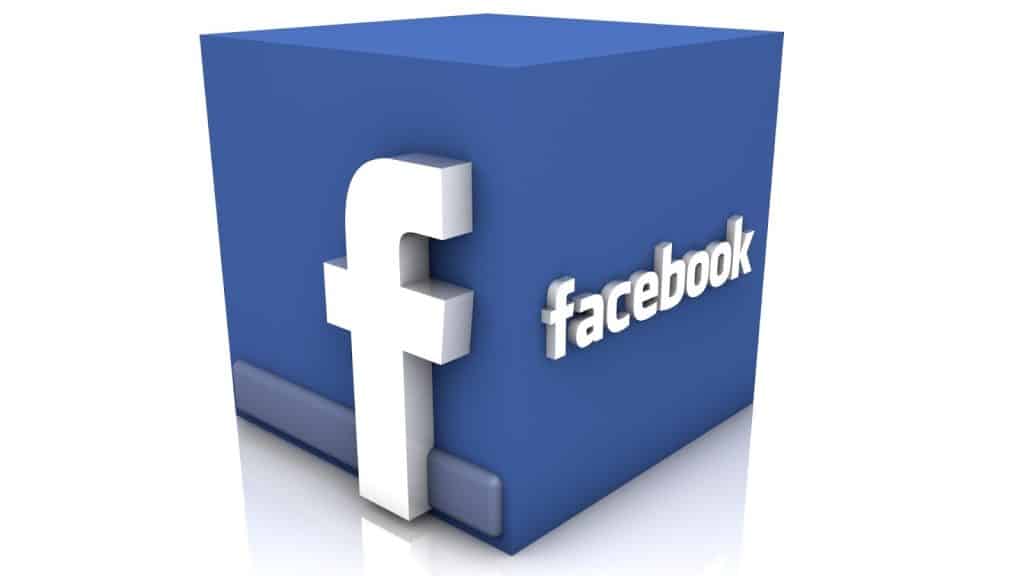 Looking to engage your Facebook friends or audience or get valuable insights in a new way?
Then, you need to create Facebook polls!
Creating a Facebook poll is simple from your PC or mobile device. You just write clear question-and-answer options for people to vote on.
Well-written poll questions spark discussion and friendly debate. The most popular choice rises to the top so you can see results in real-time.
In this guide, we will walk through how to:
Easily set up different types of polls
Make your poll more effective
Use polls creatively for market research and event planning
And more!
Ready to learn how to create Facebook polls your audience or friends love participating in?
Let's dive in and start polling!
Why should I create a poll on Facebook?
Creating Facebook polls is a smart thing to do. Here are some benefits of Facebook polls and why you should use them:
Increase engagement: Polls spark lively, friendly conversations as people vote and react to them.
Gain insights: Reveal what your connections truly think about relevant topics of interest.
Drive participation: Polls get your audience actively involved with quick voting.
Conduct research: Facebook polls help you get people's input to inform vital business decisions.
Make collaborative choices: Let your group democratically vote on event plans, product features, and more.
Strengthen relationships: Lighthearted polls are an excellent way to bond and socialize with friends.
Start conversations: Conducting a poll can help break the ice when connecting with new people.
Create friendly competition: See which choice earns bragging rights as the clear favorite.
Boost visibility: Polls tend to circulate widely on Facebook, spreading your reach. After Google and YouTube, Facebook attracts the most visits.
Track engagement: Analyze poll reactions to see which content resonates best with Facebook users.
Where on Facebook can I create polls?
The good news is creating polls on Facebook is easy and convenient from both PC and mobile devices. Here are the different places on Facebook where you can do that:
Facebook Group
Facebook Story
Facebook Messenger
Facebook Event Page
Now, let's throw more light on each of them.
Creating a Poll in a Facebook Group
Here is a step-by-step explanation of how you can create a poll in a Facebook group:
Log into your Facebook account, open your group, and click on the 'write something' box.
Look for the three-dot menu below the text box and click on it. Select "Poll" from the options. This opens a simple form to type your questions and answers.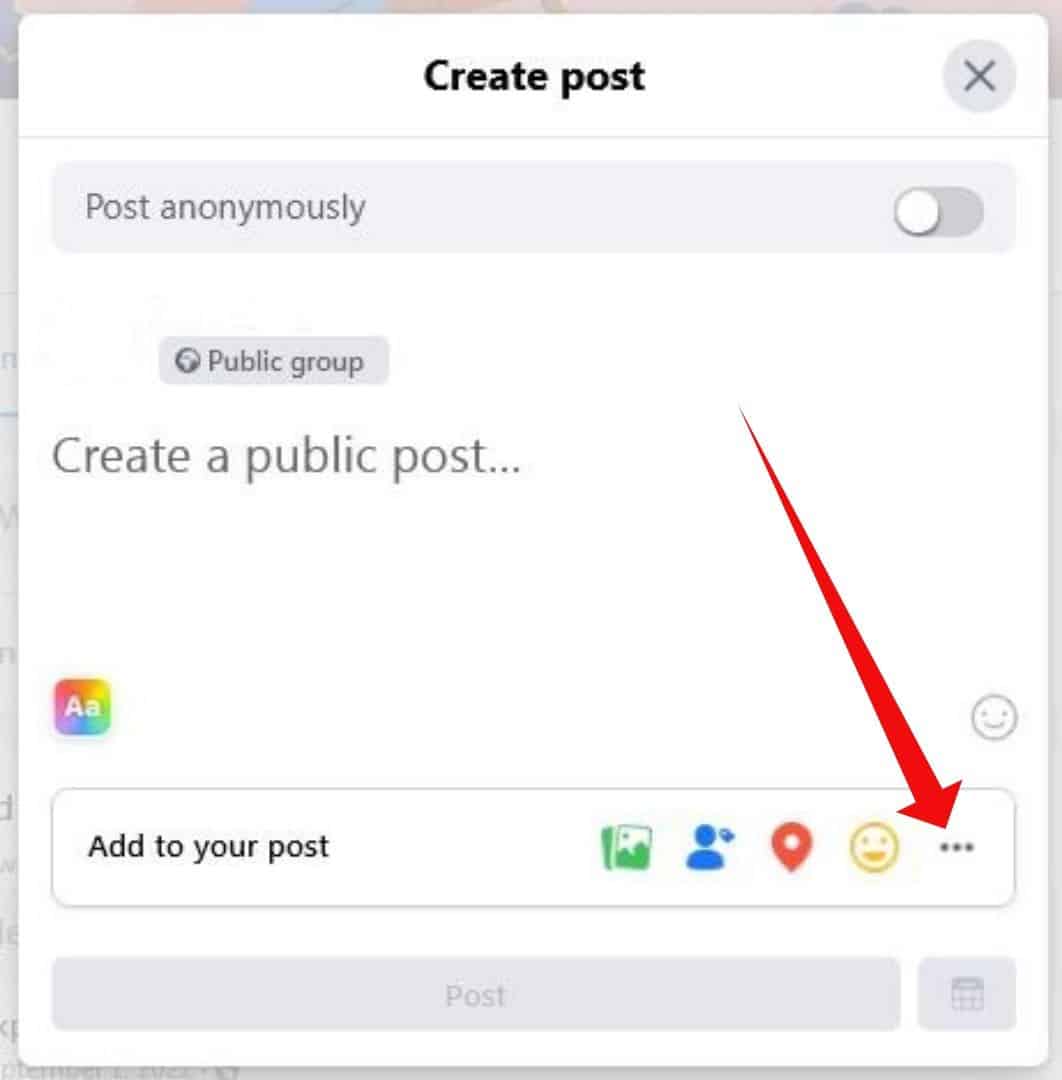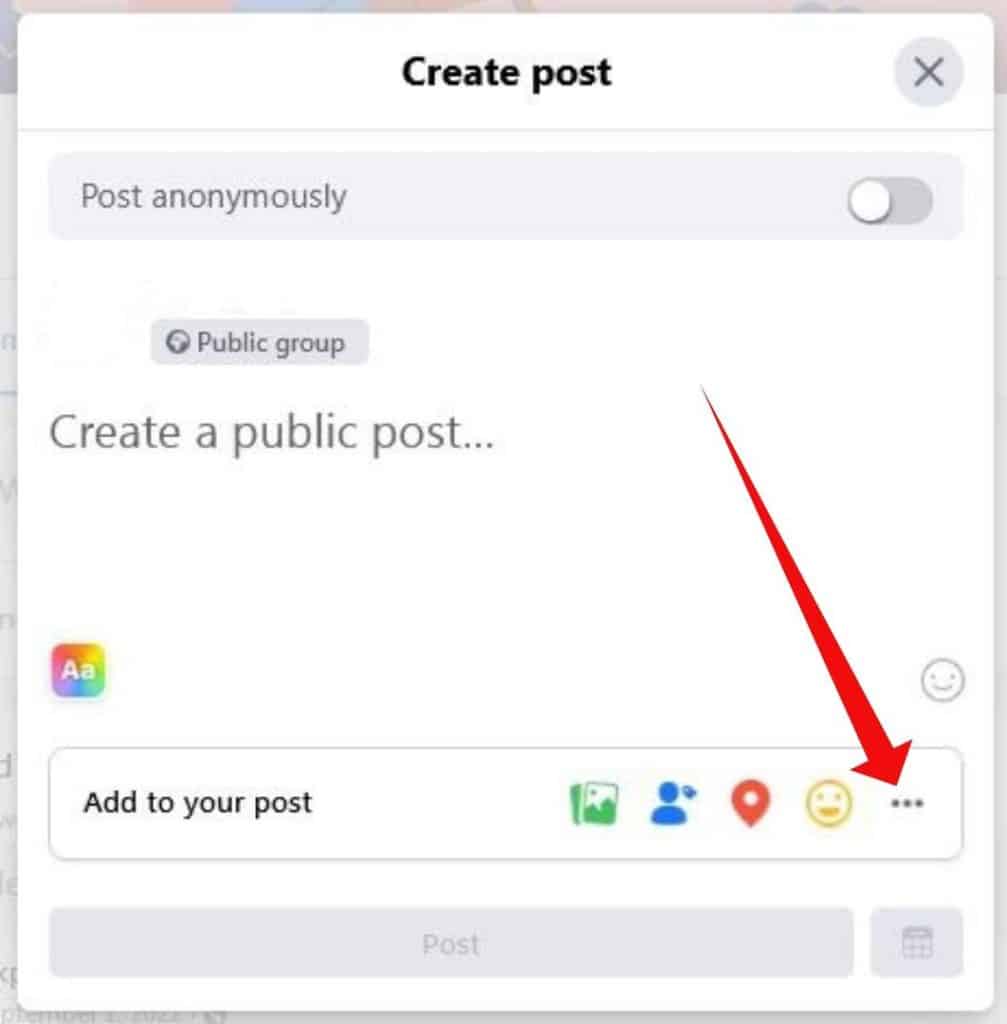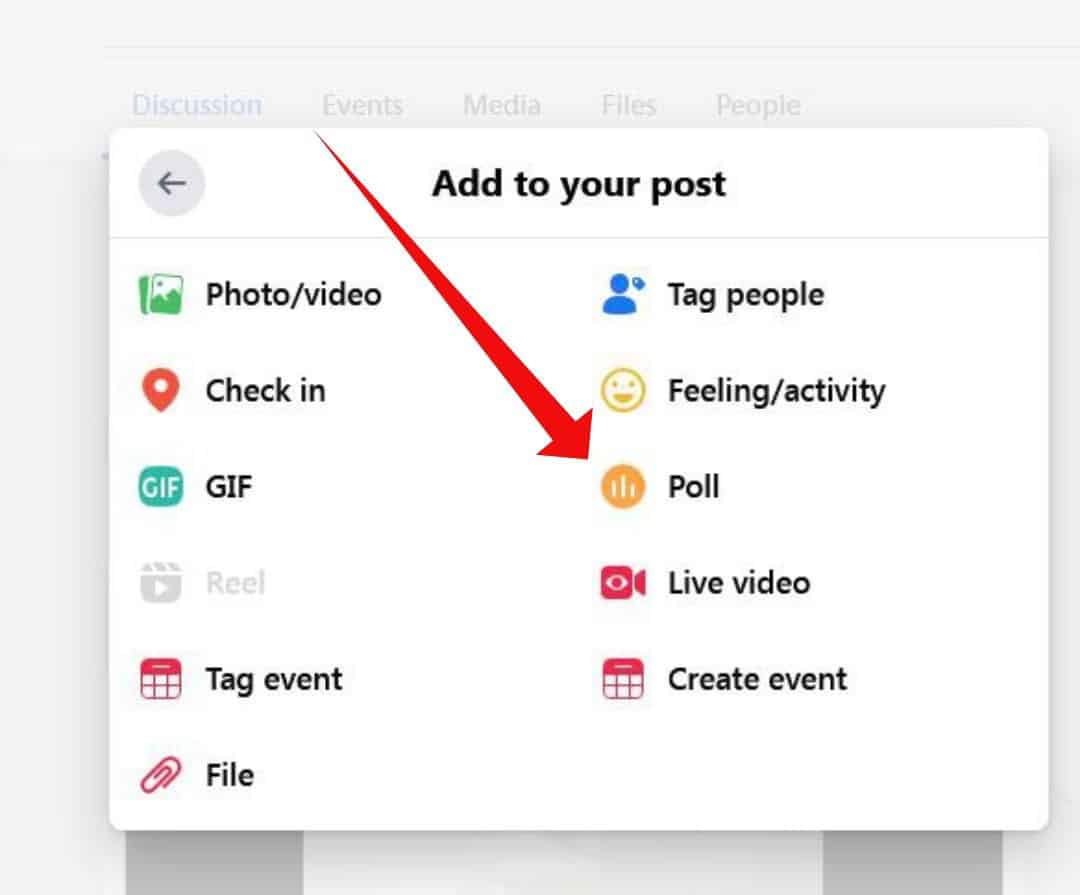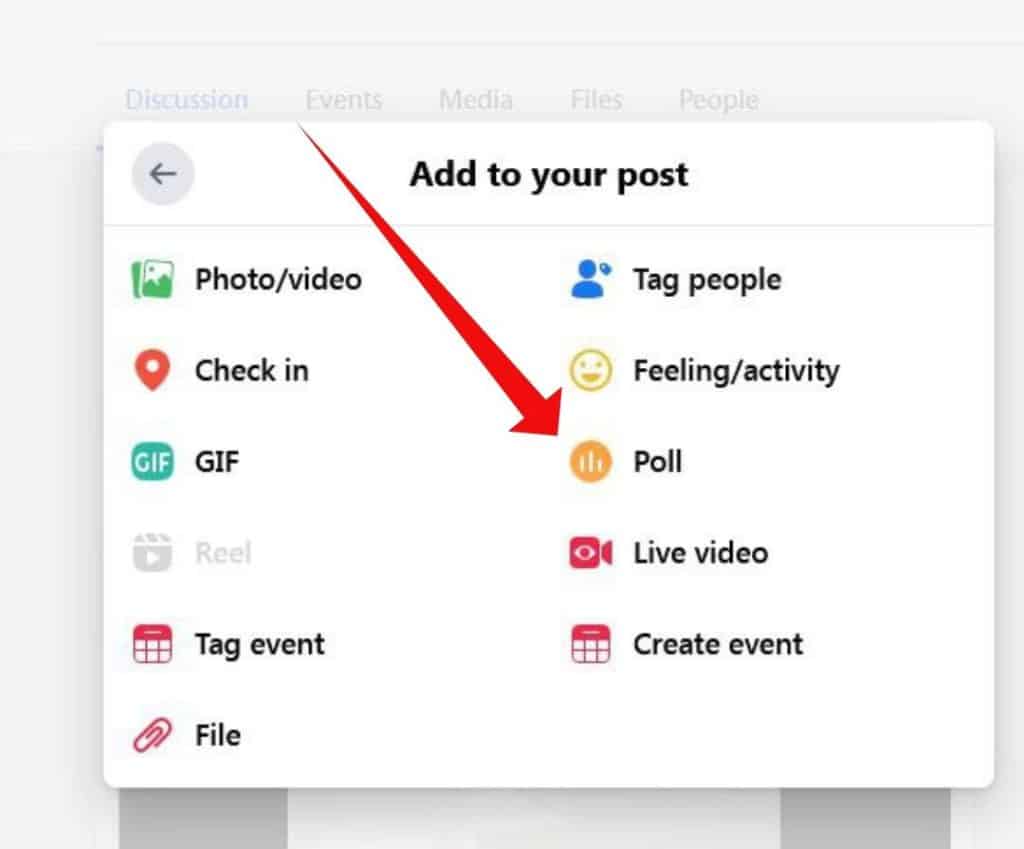 You can add up to 10 answers for your audience to choose from
Then, set the poll duration – maybe a day or week
Choose if you want votes public or just for members
Hit "Post," and your poll goes live
Now, group members can cast votes. The winning choice rises to the top in real-time – so exciting! With a few clicks, you've sparked an engaging discussion.
Creating Polls on Your Facebook Story
Here's how to create a poll on your stories:
Open the Facebook app on your iOS or Android device and tap on the "Add to Story" button at the top of your news feed
Choose a photo or video as a background for your poll
Tap on the sticker icon you see at the top right area of your screen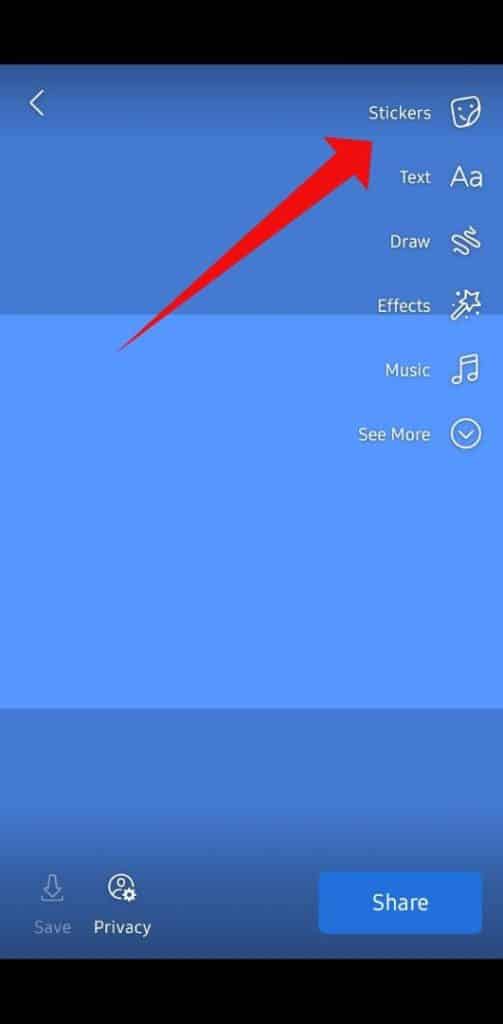 Select the "Poll" option from the list of stickers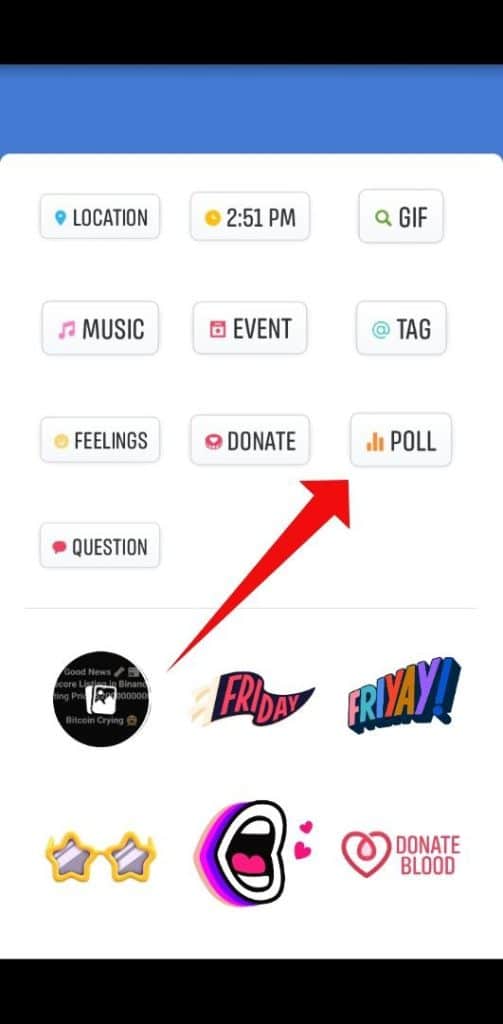 Write your poll question in the "Ask a question" section
Then tap on YES or NO to customize the answers you want viewers to vote. You can also leave it at YES or NO
Tap the "Share" button below to publish your poll on your Facebook story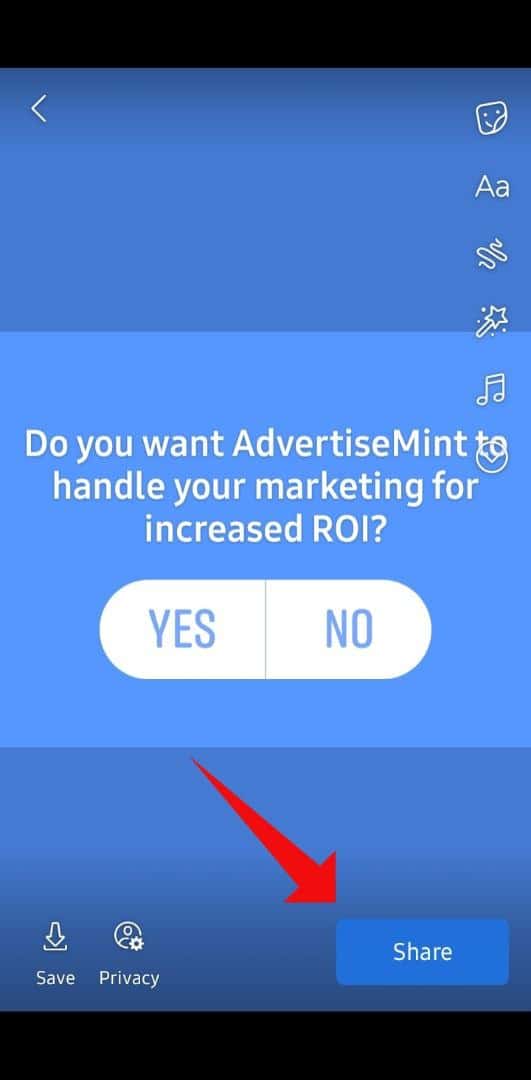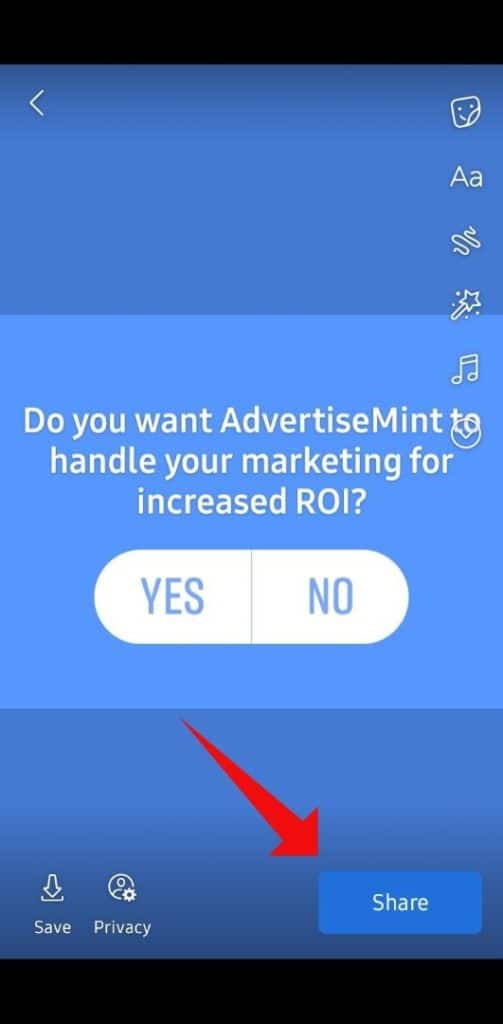 That's it! Your poll is now live on your Facebook story, and your followers can start voting and engaging with your content.
When viewing your story, swipe up to see the number of votes each option has received up to that time and how each viewer voted.
Creating Polls for Your Facebook Events
Want your Facebook event to rock? Make a poll to raise the excitement!
Polls bring robust interaction by letting guests vote on event details. It's an effortless way to get attendees hyped and involved. You can also get valuable information about their preferences for the event venue, time, date, catering options, etc.
Here's how you can set up a poll on a Facebook event:
Navigate to the event page and go to the "Discussion" section
Select "Add a Post"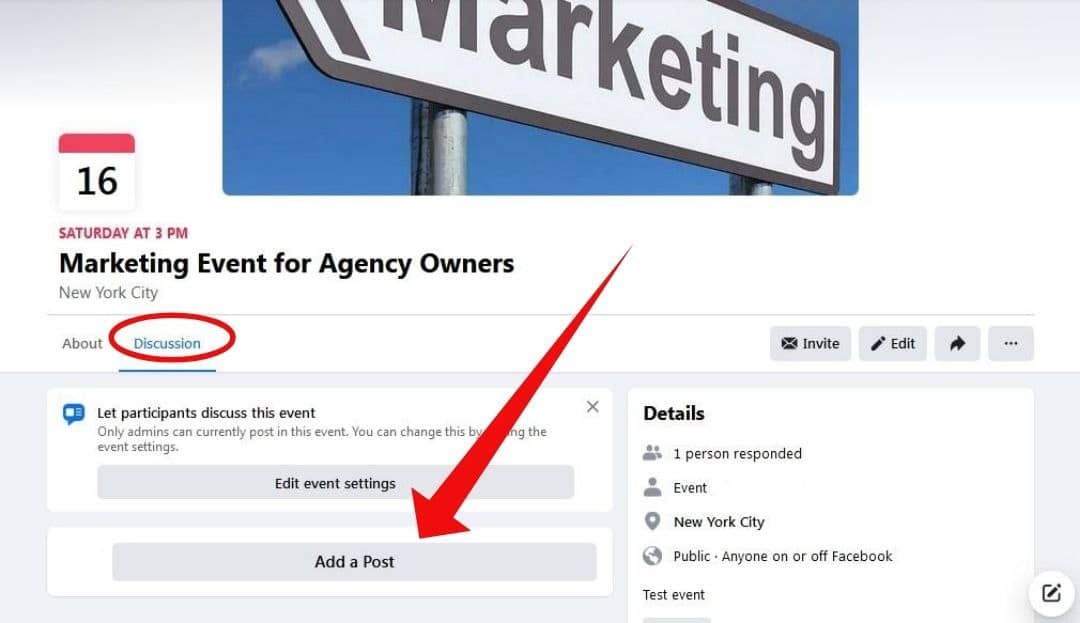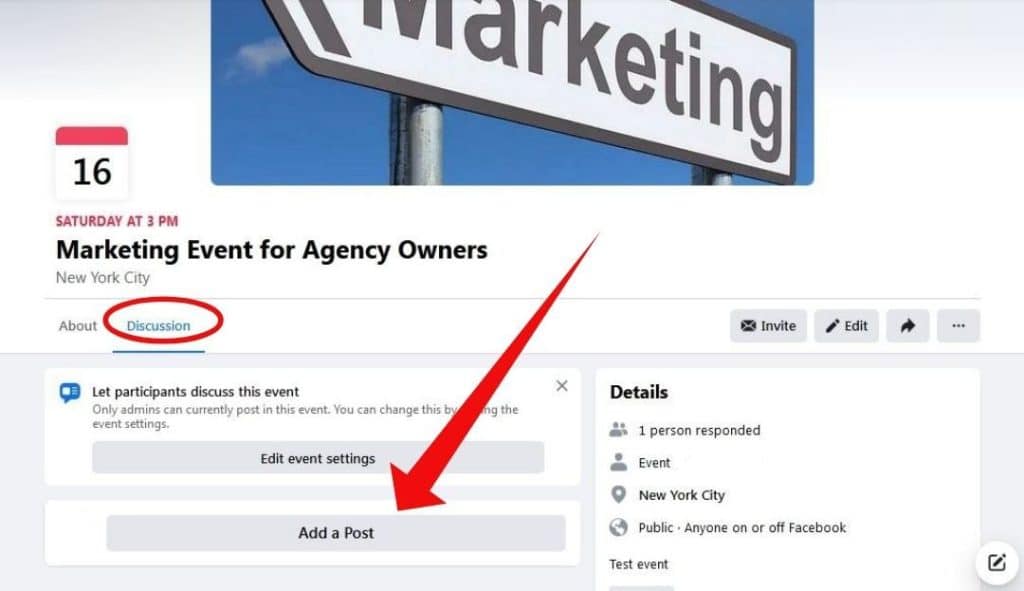 Click the three dots in the bottom right corner of the post box and select "Poll"
Write your poll question and the answer choices
Choose how long the poll should last
Click "Post"
Alternatively, if you are using the Facebook app on an iPhone or iPad, you can add a poll to your event by tapping "Say something." Do this as though you want to add a comment. Then, choose the "Poll" option.
Creating Polls for Facebook Messenger
Spice your Facebook group chats up with Messenger polls. These handy little polls let you survey your friends right in your message threads.
Say you're deciding on a restaurant for Friday night. Create a poll asking, "Tacos or sushi tonight?" Add the two choices and hit send. Now your chatmates can tap to vote; no typing is needed.
To create polls for Facebook Messenger, you can follow these few steps:
Open a group chat in Messenger
Tap on the "+" icon
Select "Polls" from the options
Type in your poll question
Enter answer choices for people to select
Tap "Create Poll" to submit your poll to the group chat
You can also participate in a poll by tapping anywhere on the poll in the chat thread to bring up the poll details screen. Then select the poll option(s) you want to vote for.
Facebook Video Polls
Want to make your Facebook videos grab more eyeballs and engagement? Try adding a fun poll!
Video polls let you ask a question in your video and have viewers vote right in the comments. It's a great way to turn passive video watchers into active participants.
For example, you could share a "Get to Know Me" video, then ask, "What other video topics would you like to see?" Add answers like gaming, cooking, advice, etc.
As people watch your video, they can tap their choice to cast a vote. This drives more comments and makes viewers feel heard. It's a quick win for engagement. Facebook videos amass 300 million engagements per week.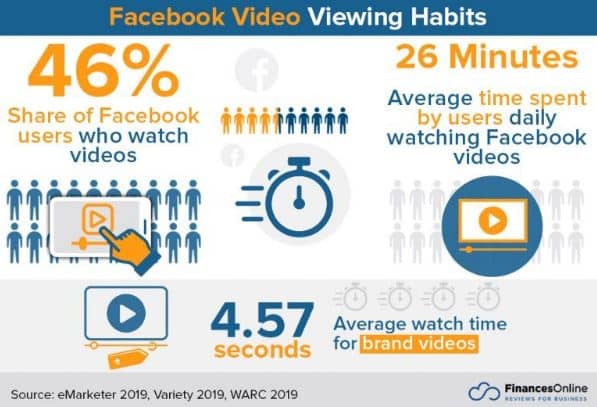 Video polls work great for:
Getting useful ideas for future videos based on viewer interests
Gauging reactions or opinions by having viewers vote
Generating buzz and discussion around your video content
To create a video poll, you must be an admin of the Facebook Page you are posting from. You can create a poll with 2 – 6 answer options for viewers to choose from.
Adding a poll on your Facebook video is easy. Here's how to do it:
Navigate to Creator Studio
Choose a page using the page picker
Click on Upload Video, click on Single Video, and select your desired video
In the upload area, select Polls
Click on Create Poll
Input your poll question and the answer options
Choose when you want the poll to begin and end in the video
Select After Vote in the dropdown if you want viewers to see the poll results
Click Save
If you want extra polls, select Add Another Poll and create it. Note that there can be just one poll visible in a video at once.
Click Done
How Facebook Polls Can Help Your Business
Want an effortless way to engage more customers and gain valuable insights? Say hello to Facebook polls!
These interactive polls deliver several benefits for taking your business' Facebook marketing up a notch.
Imagine sharing a new product announcement, then polling fans: "Which feature are you most excited about?" As votes pour in, you gain instant customer feedback to shape future plans. It's market research made easy!
Polls allow you to:
Crowdsource ideas – Ask what products or content fans want next. This direct input is marketing gold.
Test concepts – Float new product names, logos, and ad images. Poll reactions inform what resonates.
Segment audiences – Pose different questions to different demographics. Now, you can micro-target.
Spark conversation – Compelling polls get people commenting and sharing. Great for engagement!
Gather feedback – Ask for reviews, suggestions, and opinions. Tapping into user thoughts is invaluable.
With real-time results and lively discussion, polls deliver invaluable consumer insights – effortlessly. Try them in your Facebook marketing to boost engagement and learn what makes your audience tick.
5 Ways to Make Your Facebook Polls More Effective
Want to seriously upgrade your Facebook polling game? There are smart strategies to make your polls more insightful, interactive, and useful.
Instead of just throwing up basic polls, put some thought into crafting every aspect of your polls. This takes your polls from a novelty to a valuable tool for understanding your audience and growing your brand.
Here are five ways to make your polls more effective.
Create Different Types of Facebook Poll
Mix up your formats to keep things exciting. Your polls could grab more eyeballs and deliver better data when you do that.
Standard text-based polls get the job done, but exploring different poll structures can boost engagement and provide unique insights.
Photo Polls: Liven things up by posting two images fans can vote between. This works great for product or design choices. Share two logo concepts and see which look people prefer.
Video Polls: These embed a poll question right in a video post. As viewers watch, they can tap to vote on something related to the content. Fun and interactive!
Stories Polls: Add polls as interactive stickers in your Facebook Stories. The casual vibe and fleeting format may elicit more honest responses.
Event Polls: Get attendees involved by polling them on venue options, activities, menus, and more for an upcoming event. This crowdsources details.
Varying your poll formats keeps the experience novel and tailored for different goals. Some variety will better hold people's interest while giving you diverse data to work with.
Ask the Right Questions
Crafting compelling poll questions is a subtle art that leads to better engagement and insights. Take care to create questions tailored to your goals and Facebook audience.
Get Specific: Narrow the focus to get clear feedback vs. asking vague questions. You could ask a specific question like "Which of our new products are you most likely to purchase in the next six months?"
Use Simple Wording: Keep questions concise and avoid ambiguous phrases that allow interpretation.
Stay Unbiased: Don't lead people to certain responses based on how you word or frame the question.
Occasionally Get Personal: Ask light questions about preferences or habits to connect. "Which pasta shape is your favorite for Italian night?"
Test Different Tones: Try serious questions for research and silly ones just for fun.
Follow Trends: Connect questions to current events or pop culture people are already talking about.
Well-crafted questions lead to quality data. Dial in poll questions tailored for your goals and audience through testing various styles and topics. This takes some polishing but pays off in engagement.
Learn About Your Audience
Do your research to understand your audience if you want your Facebook polls to hit the mark. Smart prep work leads to questions and topics that resonate better.
Get Demographic Data: Review the age range, gender, location, and other key demographics of your followers. This helps craft questions suited to who they are.
Analyze Past Engagement: Look at your existing content. What posts and formats got the most likes and comments from fans? Build on what worked.
Research Competitors: Study polls and surveys from similar brands or competitors. Use the successes in your industry as a benchmark.
Listen to Social Conversations: Observe what your audience already discusses online. Tap into existing interests with related polls.
Interview Customers: Have real talks to ask what poll topics and types of feedback would benefit them most.
Test Trial Polls: Run small polls with specific segments to start learning about their response rates and interests.
Stir Up Interest Before Conducting a Poll
Laying the groundwork first to prime your audience for participation can attract improved responses for your upcoming polls. Here are some ways to warm up your audience:
Share Your Plans: Let fans know polling is coming. Build anticipation by announcing polls focused on hot topics.
Highlight Benefits: Explain how participating will pay off for them through prizes, access, or feeling heard.
Promote Early: Begin teasing polls on your Facebook business page and in ads a week or two before launch.
Offer Incentives: Sweeten the deal by raffling off prizes for top poll participants.
Seed Conversations: Discuss potential poll topics in engaging social posts and videos.
Promote Your Poll
Creating an amazing poll is only half the battle – you need to promote it for maximum impact. Use the clever tactics below to get more eyes on your poll and drive higher response rates.
Leverage Existing Platforms: Share your poll in your Facebook group,  on your business page, and in relevant Messenger chats. Tap existing audiences.
Run Ads: You can create Facebook ads directing specifically to your poll post. Pay to expand your reach.
Share Teaser Content: Post tantalizing social copy, images, or videos that send people to take the poll.
Send Emails or Messages: Notify your email subscriber list or text contacts about your new poll. Include a link directly to it.
Incentivize Sharing: Encourage shares by offering rewards when friends vote and tag others.
Strategically Target: Show your poll ad to very specific demographics you want data on.
Retarget Voters: Remind people who haven't yet taken your poll through ad retargeting.
CONCLUSION
Facebook polls are clearly an amazing tool for engaging your audience and gaining valuable insights. As we've seen, they can be used creatively to conduct market research, plan events, drive conversations, and much more.
With this guide's simple steps, you can start creating polls tailored to your goals. Take the time to craft thoughtful questions, promote your polls widely, and analyze the data.
Continue testing poll formats, incentives, and targeting to constantly refine your strategy.
When done right, polling your Facebook followers leads to higher engagement, better relationships, and invaluable feedback. So dive in and start polling today!
Use these tips to make your polls as effective as possible. Soon you'll have a lively community participating and gain a deeper understanding of your audience. It's time to create awesome Facebook polls to work for your brand.
For expanded reach, consider promoting your polls through AdvertiseMint's Facebook ads services.
Our experienced marketing team can help amplify your polls to engage more of your target audience or put your business right in front of potential customers.
We are eager to partner with you!
Learn how our strategy can benefit you by booking a free 30-minute consultation with us.