Facebook-owned Instagram copies Snapchat after a few weeks of silence from the photo curation app. Instagram's features, currently rolling out, shows that the battle between Facebook and Snapchat is far from over.
In today's Instagram blog post, Instagram announced that it is rolling out a face filter. Much like Snapchat's, the face filter, which works for both the front and back facing cameras, appears over your face, embellishing it with bunny ears, crowns, flower crowns, and floating mathematical figures, among numerous other decorations.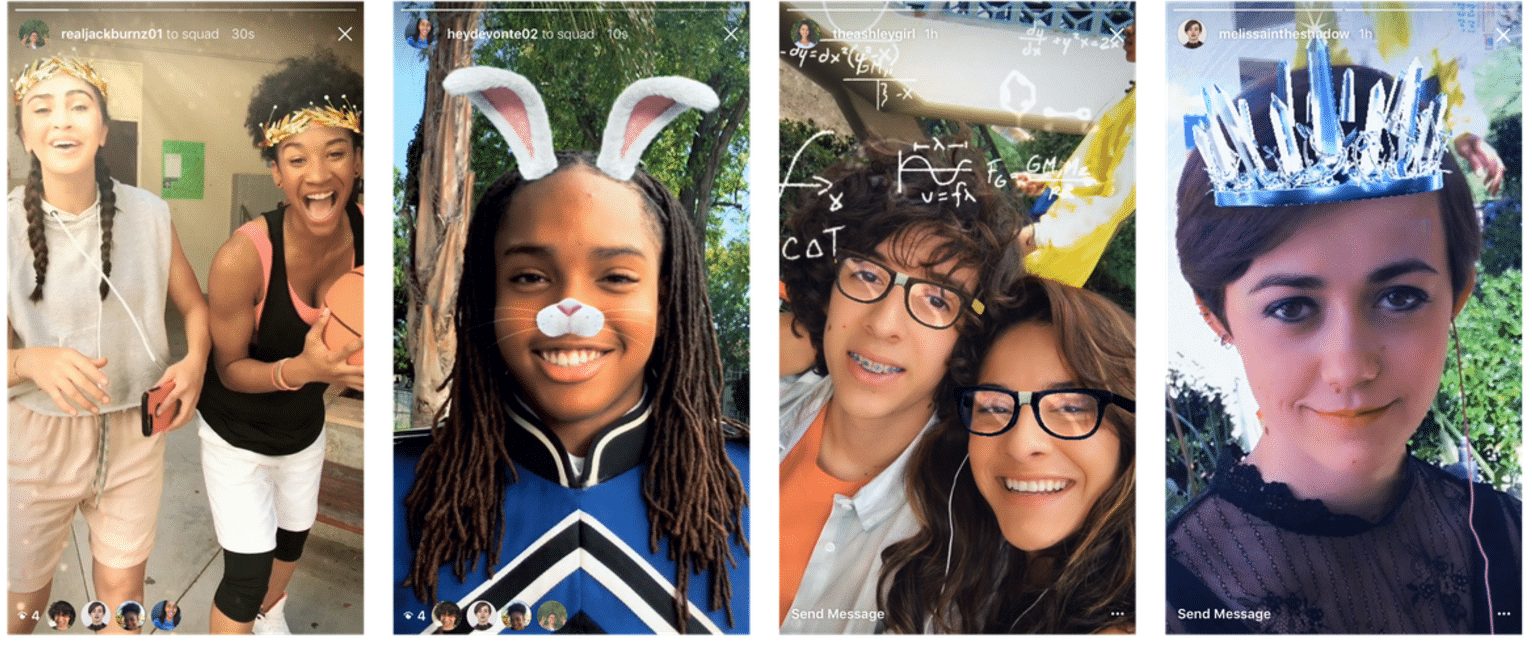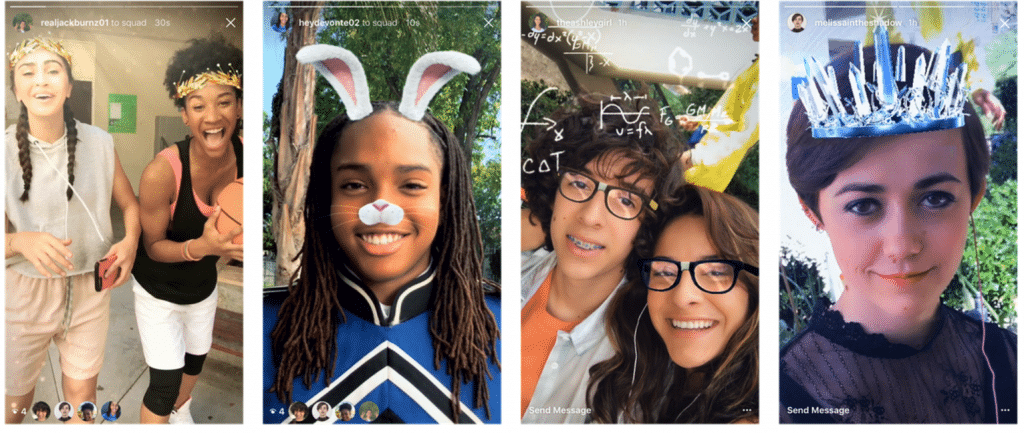 If the filters rolled out to you (you would need to update your app if it hasn't already), you can open the filters menu by clicking the face icon on the bottom right corner of your camera screen.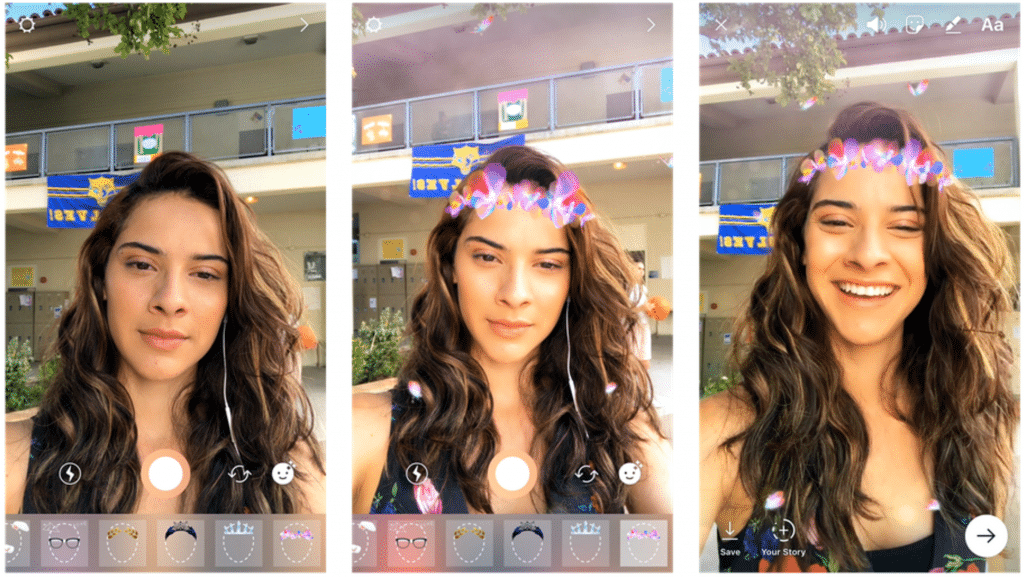 Another feature Instagram borrowed from Snapchat is the eraser brush, which allows you to erase the drawings you've created in your Story. The eraser brush is located in the drawings tool on top of the camera screen.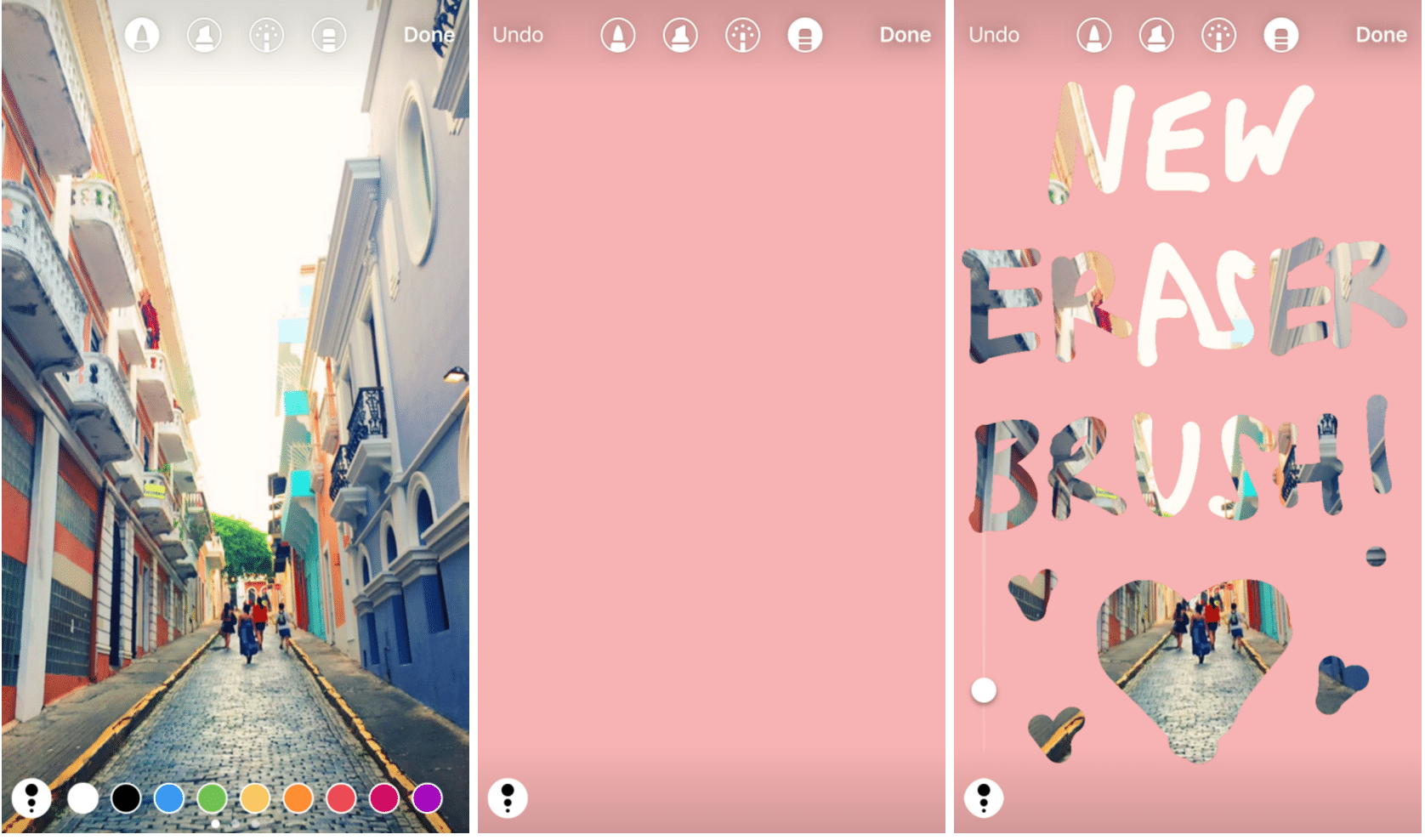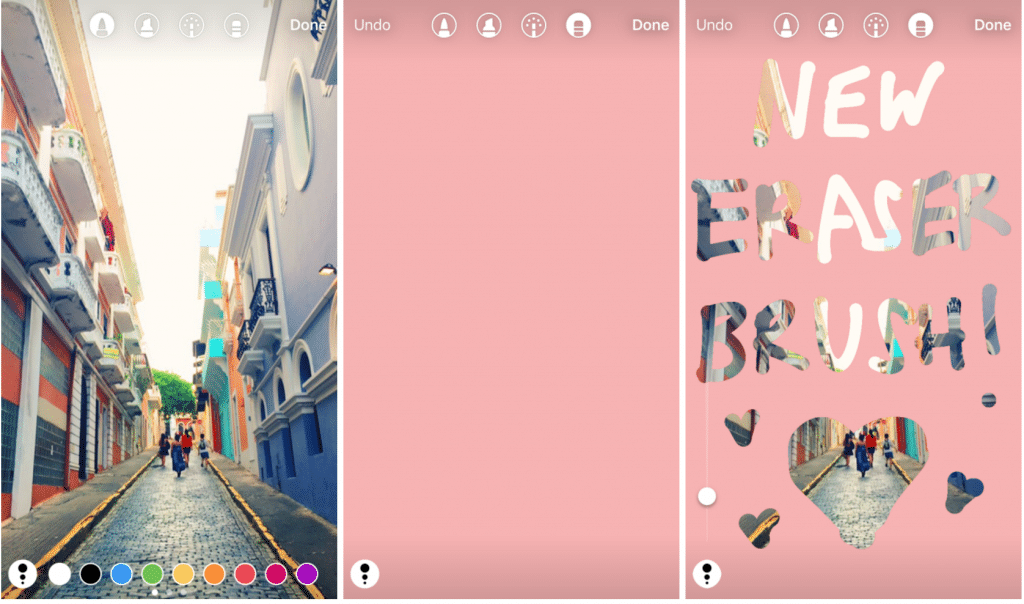 Although Instagram's face filter and eraser brush are clearly a page out of Snapchat's book, to distinguish itself from the original, Instagram is also rolling out new features that are unique to its app: Rewind and hashtags in Stories.
With Rewind, a feature located next to Boomerang and Hands Free, you can make videos play in reverse. Dropped something on camera? Use Rewind to watch that object bounce back into your hands.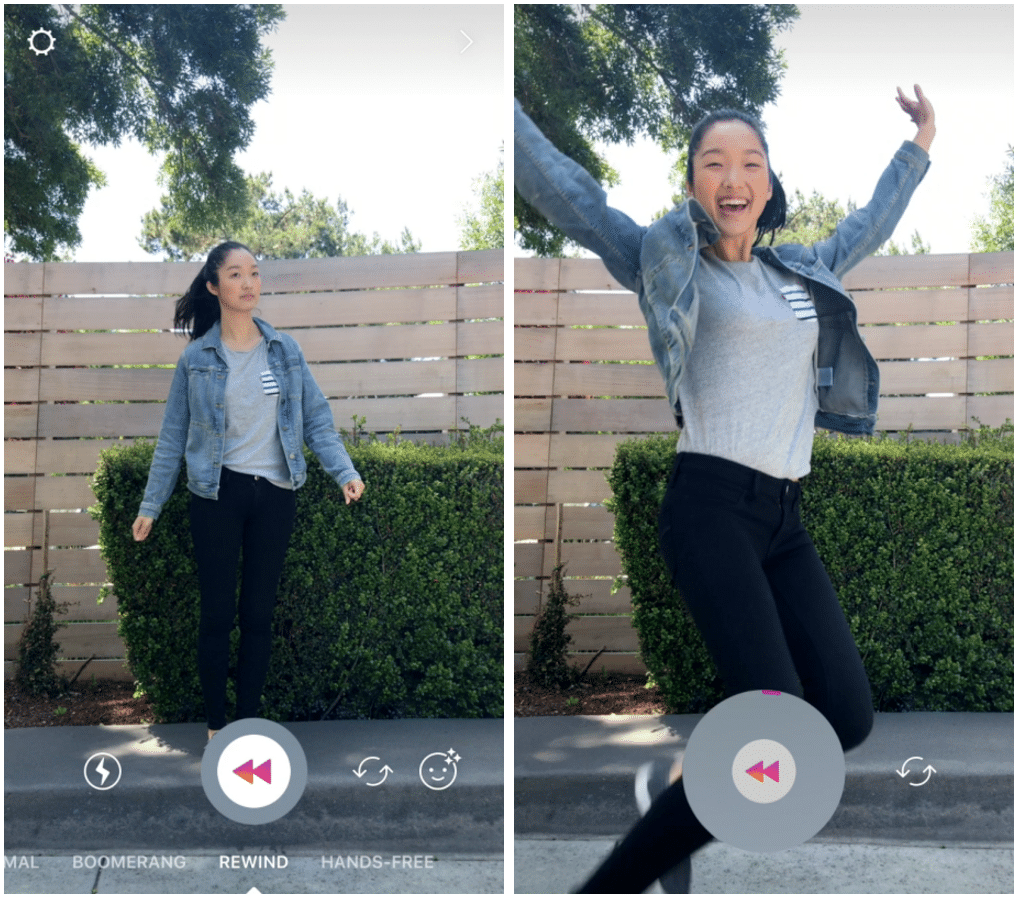 In addition to Rewind, Instagram added a hashtag feature, which allows you to add a hashtag to your Stories. When clicked, the deep-linked hashtag will direct you to the hashtag page with related posts. For example, if you hashtagged ice cream in your Story, the tag will lead you to a hashtag page related to ice cream.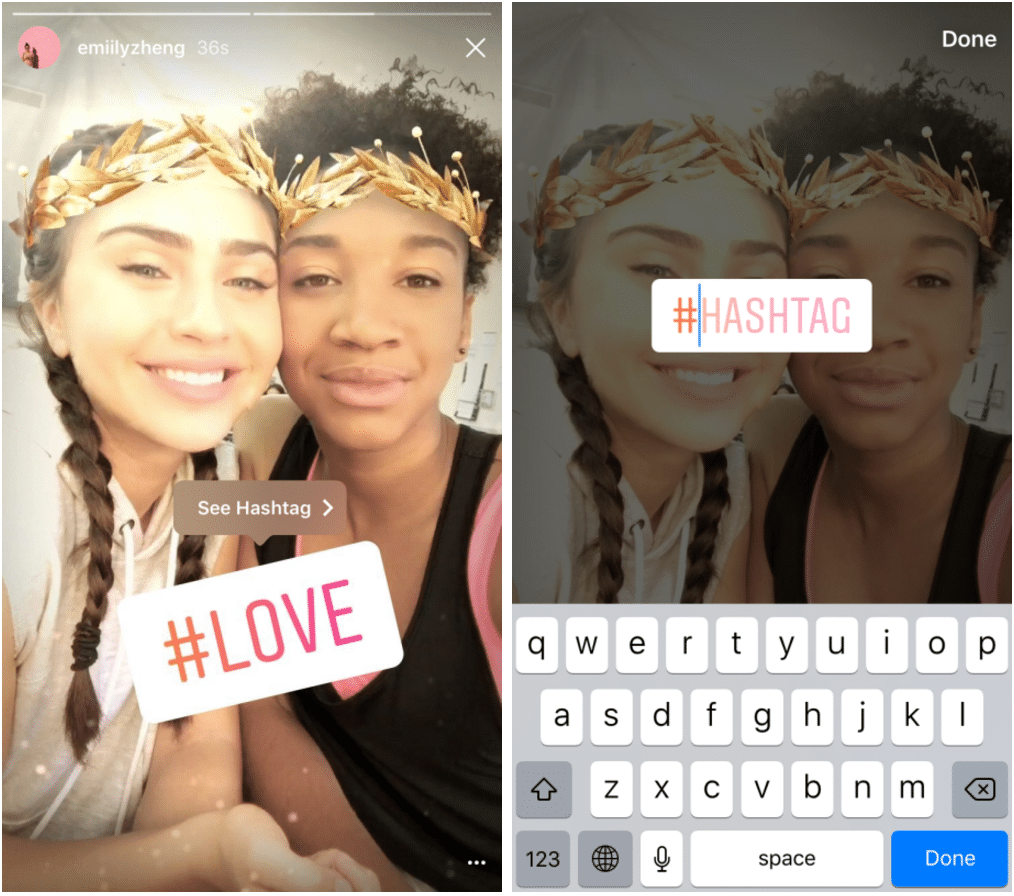 Although Instagram's eraser and Rewind features are a surprise, the new face filter is not. During F8 2017, Mark Zuckerberg announced that Facebook was improving AR technology and making phone cameras the mainstream platform for augmented reality. This announcement follows months after the camera-centric features, Facebook and Instagram Stories, rolled out. With the releases of Facebook and Instagram Stories and with Zuckerberg's effort to bring AR to mobile phones, it isn't surprising that Instagram is rolling out AR technology—face filters—to its app.
Given Facebook's propensity to copy Snapchat, it is also highly likely that, much like Snapchat, Facebook, too, will start creating sponsored filters for advertising. Recently, to compete with Facebook, Snapchat launched several advertising-friendly features: Ad Manager (which it borrowed from Facebook), business location geofilters, and three new ad products.
Should you expect filter ads like Snapchat's to appear on Instagram and Facebook Stories soon? With Facebook's history of borrowing ideas from its rival, it's very likely.
What do you think of Instagram's new Stories features? Share your thoughts in the comments section below.
Comments
comments