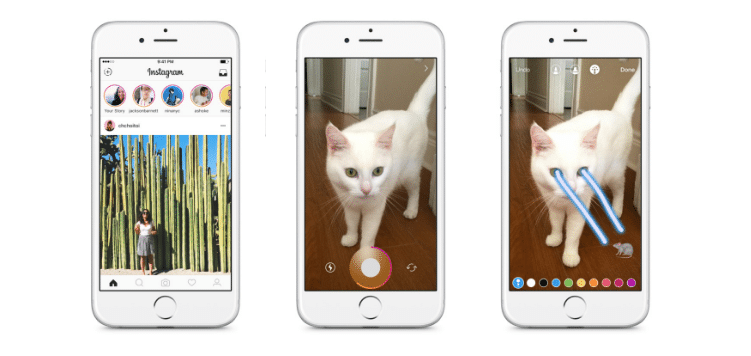 Instagram will release a new update featuring Instagram Stories. With Instagram Stories, which appears in slideshow format, you can upload pictures and videos you take in the moment. You can also add flavor to your stories by applying fun filters, stickers, and drawings.
Instagram Stories avoids over posting by allowing you to upload numerous images and videos that will only last for 24 hours. These posts will not appear on your profile grid or feed. Instead, it will be kept in the bar above your feed.
Instagram Stories is easy to use. Simply tap on a person's photo to view the story, tap screen to exit, and swipe forward to skip to other stories.
@Instagram mimics @Snapchat w/ #InstagramStories.
Click To Tweet
Although Instagram Stories does not feature a public comments section, you can directly message someone using Instagram Direct.
Instagram Stories complies to your privacy settings. If your profile is set to private, only your friends can view your stories. However, if you set your profile to public, everyone can view your profile.
Instagram Stories will be globally available in the next few weeks on iOS and Android. For more information on Instagram Stories, visit instagram.com.
Comments
comments