Did you know the Instagram Swipe Up feature can boost your content promotion strategy?
Instagram's Swipe Up feature has become a game-changer for businesses and influencers. This feature allows users to guide Instagrammers to their websites, products, or exclusive content with a simple swipe.
This blog post will explore how this feature works, who can use it, and how you can use it to achieve your goals.
Proceed further as we discover the following topics:
Understanding the Instagram Swipe Up Feature
What is Instagram Stories
How to Use the Swipe Up To Instagram Story
Tips for Maximizing the Swipe Up Feature
Benefits of Using the Swipe Up Feature
Understanding the Instagram Swipe Up Feature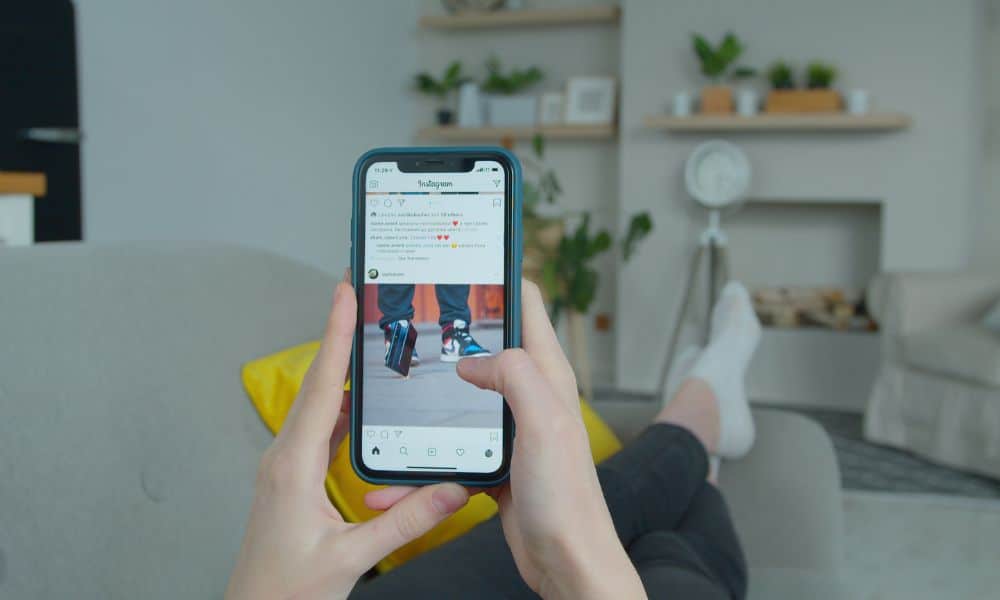 Instagram's Swipe Up feature is a fantastic way to engage your audience and direct them to your desired destination. With this feature, you can direct your audience to your website, blog, product page, or any external content from your Instagram Story.
How does it work?
The Swipe Up feature lets you add a link to your Instagram Story. Viewers can access the link's content by simply swiping up. So they won't have to leave the app.
Who can use it?
You must meet certain criteria to use Instagram Swipe Up. To start with, you need to have at least 10,000 followers. Also, the feature isn't available to personal accounts. So, you will need a business account to use it.
How To Add a Swipe Up Link to Your Instagram Story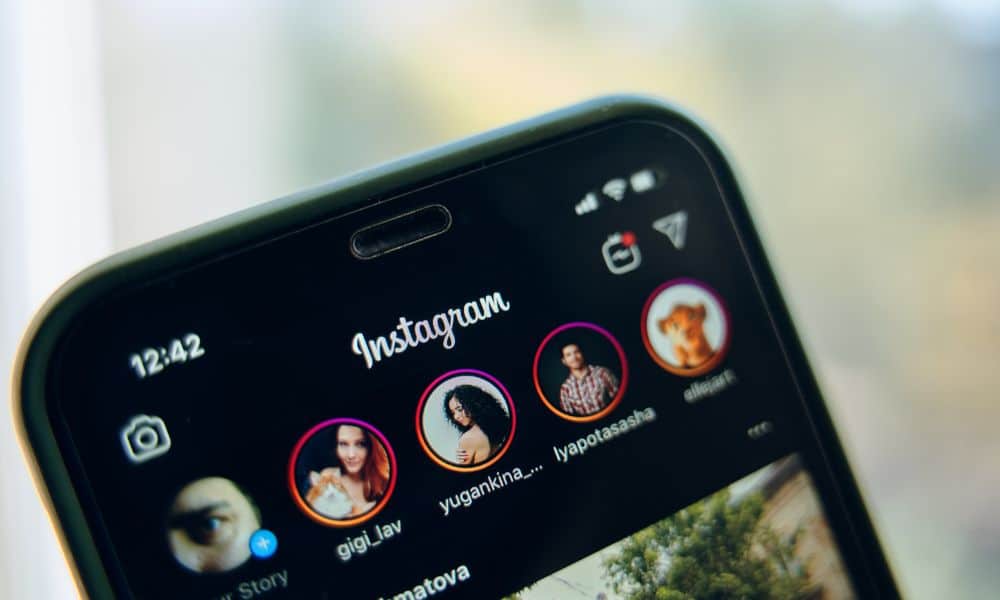 This is a guide on how to use the Swipe Up feature:
1. Create Story.
Start by crafting your captivating Story content. Snap a photo, record a video, or choose content from your camera roll.
2. Tap on the chain link icon.
In the top toolbar, you'll find a chain link icon. Tap it.
3. Add links.
A new window will appear. Type or paste your URL. Double-check it to ensure it is correct. Instagram will automatically save and recognize it as a link sticker.
4. Choose a link sticker.
Browse different styles of link stickers to find the right one for your story. Make sure it won't obstruct your followers' views.
5. Post Story.
If you're done finalizing everything and are satisfied, you can post it now. Tap the "Your Story" to make it live and visible to everyone.
Tips for Maximizing the Swipe-Up Feature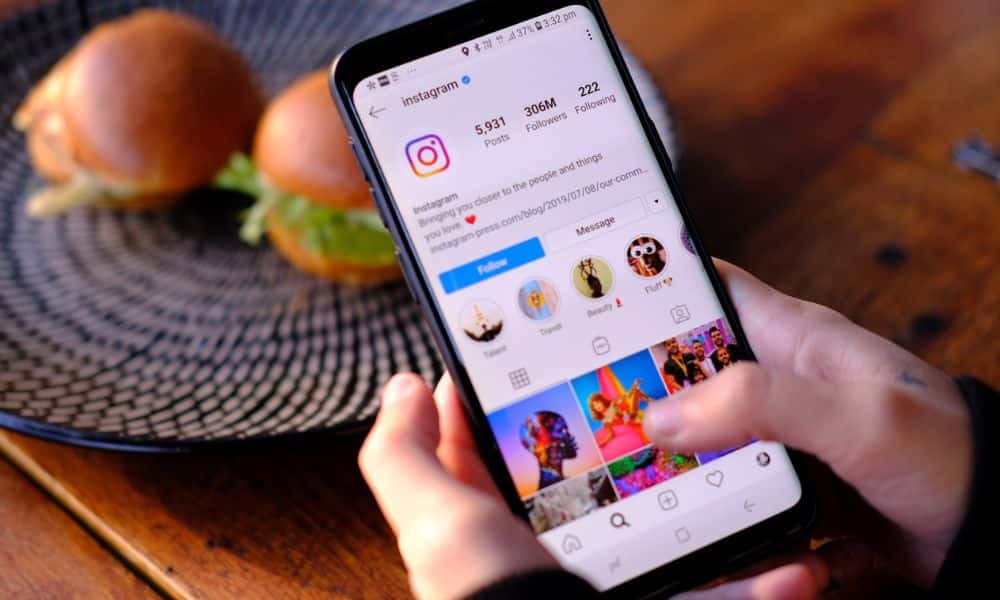 Unlock the full potential of Instagram's Swipe Up feature with these easy-to-follow tips:
Use influencers: Collaborate with Instagram influencers in your niche. They can promote your Swipe Up content to a wider and more engaged audience.
Cross-promotion: Partner with businesses or creators whose products or services complement your own. Promote each other's content with Swipe Up links for mutual benefit. You can also promote your Story from your other social media accounts.
Optimal posting times: Pay attention to when your audience is most active on Instagram. Schedule your Swipe Up Stories accordingly.
Don't overdo it: While Swipe Up is a powerful tool, avoid bombarding your followers with too many links. Balance your content to maintain engagement.
Link relevance: Ensure your Swipe Up links are directly related to the content you're sharing. Irrelevant links can confuse your audience.
Link testing: Before going live, test your Swipe Up links to ensure they work correctly. Broken links can frustrate viewers.
Create a sense of urgency: Encourage your followers and viewers to swipe by creating a sense of urgency for a quick response.
Use and track analytics: Take advantage of Instagram's built-in analytics. It can track the performances of your story based on how many people swipe it up. You can use the result to adjust and create a new strategy for your stories.
Alternatives to Instagram's Swipe Up Feature
While Instagram's Swipe Up feature is a powerful tool, there are alternative methods to achieve your goals:
Bio link optimization: The link on your Instagram profile is a precious tool. Regularly update it to direct your followers to your latest content or promotions.
Linktree: Consider using services like Linktree to create a landing page with multiple links. This allows you to showcase various destinations from your bio link.
Product tagging: If you sell products, use Instagram Shopping to tag your products in posts and stories. Users can tap to view product details and make purchases.
Shoppable posts: Create posts designed to drive sales, highlighting your products and providing shopping links in the captions.
Final Thoughts
The Swipe Up feature on Instagram allows you to add links to your stories, directing followers and viewers to external content. This feature enables you to smoothly share different forms of content, such as blog posts, product promotions, and more, by simply swiping up on the story. Start using the Instagram Swipe Up feature and transform your stories into visually captivating experiences.
Running an Instagram ad campaign? Let the top Instagram advertising agency manage it for you!
Frequently Ask Questions on Instagram Swipe-Up Feature
How many links can I add or put in my Instagram story when using the Swipe Up feature?
You can add only one link per Instagram story using the Swipe Up feature.
How can I confirm that my account is verified and that I can use the Swipe Up feature?
You will know your account is verified on Instagram when you see a blue checkmark badge next to your profile name. You can try accessing the Swipe Up feature to verify if you're uncertain.
Are there any restrictions on the type of content I can link to with Swipe Up?
While there are some content guidelines on Instagram, you can generally link to websites, articles, YouTube videos, and other external content that complies with Instagram's community standards.
Related Articles
6 Instagram Video Editing Apps You Should Try
Influencer Marketing on Instagram