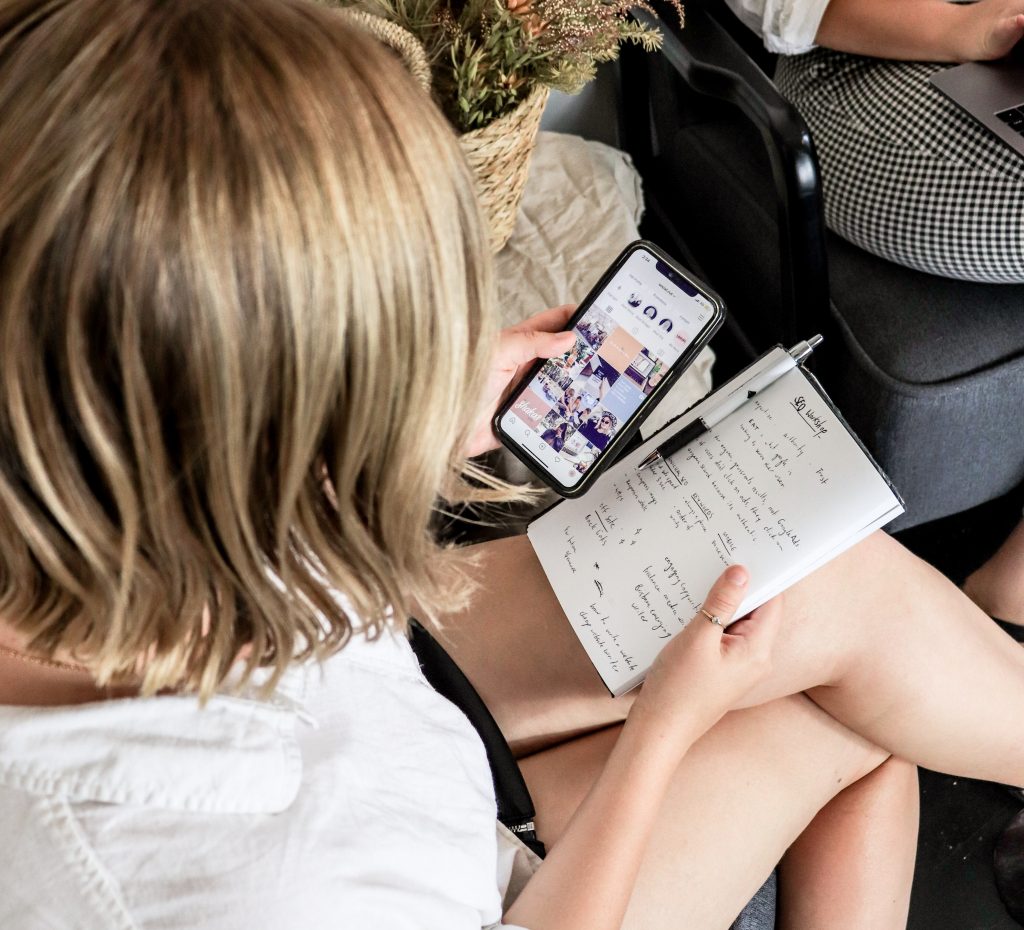 Influencers are aptly named for their ability to influence their followers. According to Emarketer, they can sway the purchase decisions of millennials and gen Zs. The data company found that 22% of gen Zs and 20% of millennials surveyed admitted to buying a product based on an influencer's recommendation.

Still, you shouldn't partner with any influencer who accepts your proposal. You need to find the one. In this discussion, you'll learn how to choose the right Instagram influencers for your brand, with tips on identifying the right type, using free influencer search tools, and determining whether an influencer is legit.

The Different Types of Influencers
As you're researching influencers, you may have stumbled across these terms: mega, micro, macro, and nano. What in the world do they mean? Influencers are categorized by the number of followers. A mega influencer, for example, has millions of followers. A micro influencer, in contrast, has thousands. It's important to understand these terms to better find the influencers who you can afford. The more popular they are, the more money you have to pay.
Mega Influencers
Mega influencers have incredibly large followers. People commonly consider someone to be a mega influencer if the following count is at least 1 million. Kim Kardashian, who is followed by 160 million Instagramers, is a perfect example of a mega influencer, a celebrity who uses her social accounts to gain sponsorships with brands.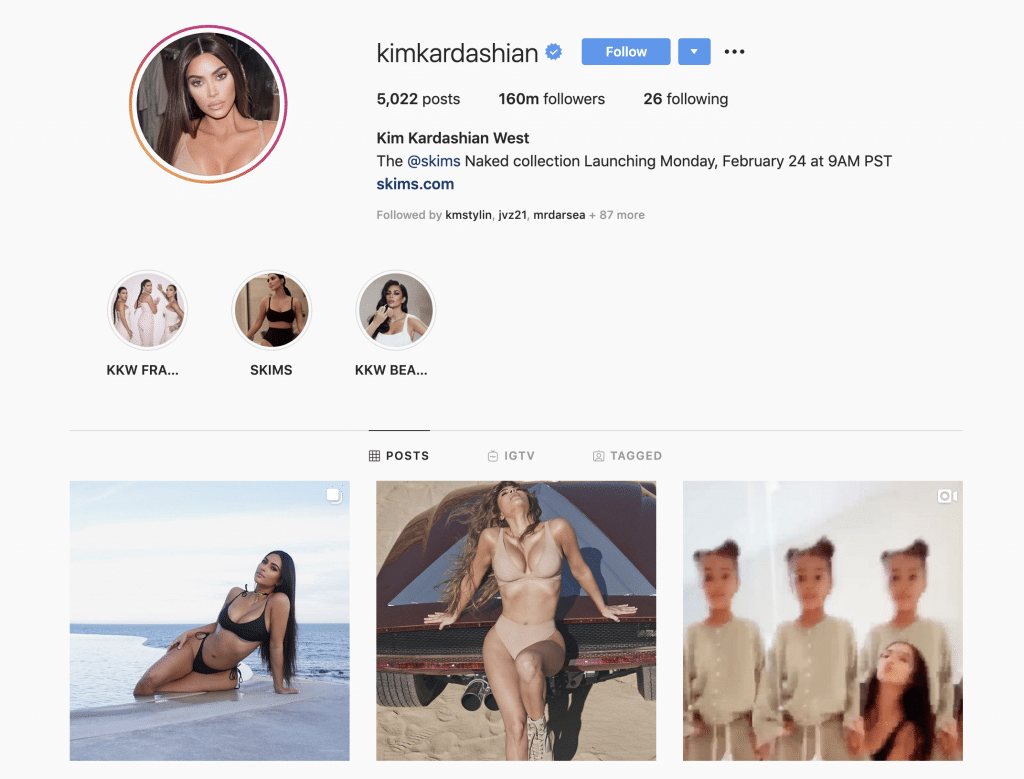 As you can imagine, mega influencers are expensive. Back in 2017, Kim Kardashian was known to charge $500,000 per post. That amount is likely to be much higher now. Is hiring a mega influencer the right move for you? Sure, if you have a big budget. Otherwise, it's better to find someone with less celebrity status.

Macro Influencers
Macro influencers are a step below mega influencers, with a following that ranges between 40,000 to 1 million. This group is comprised of celebrities who aren't as famous as mega influencers and regular, everyday people who have become experts in their niche or industry. Sonia Andres (@soniamariandres on Instagram), is an example of a macro influencer, with 536,000 followers to date. Influencers like her usually charge between $1,000 to $3,000 per post, depending on the number of followers and engagement.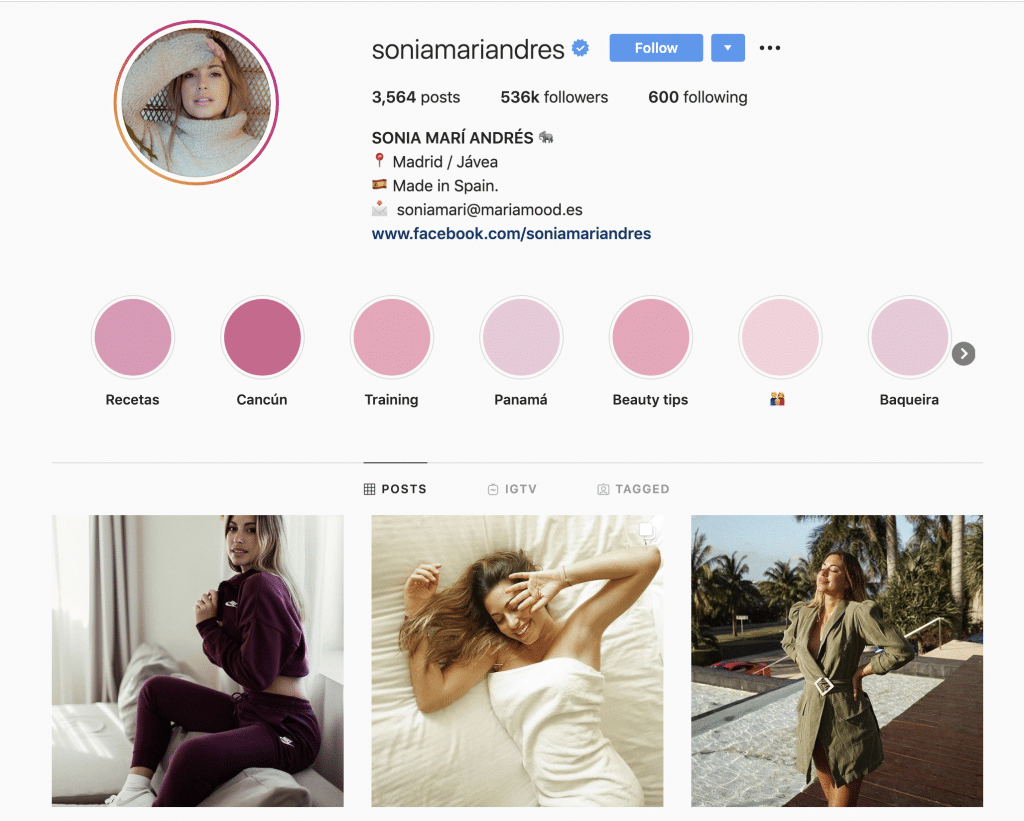 Micro Influencers 
Micro influencers typically have 1,000 to 40,000 followers. They are ordinary, everyday Instagram users who focus on one niche. Gabriella Sibaja (@gabriellasibaja on Instagram) is an example of a micro influencer, with 24,000 followers. Micro influencers are more affordable than mega and macro influencers. Gabriella, for example, charges between $150 to $500 per feed post and $60 per Story. Of course, the exact amount depends on the type of content the influencer is publishing and the number of engagement per post.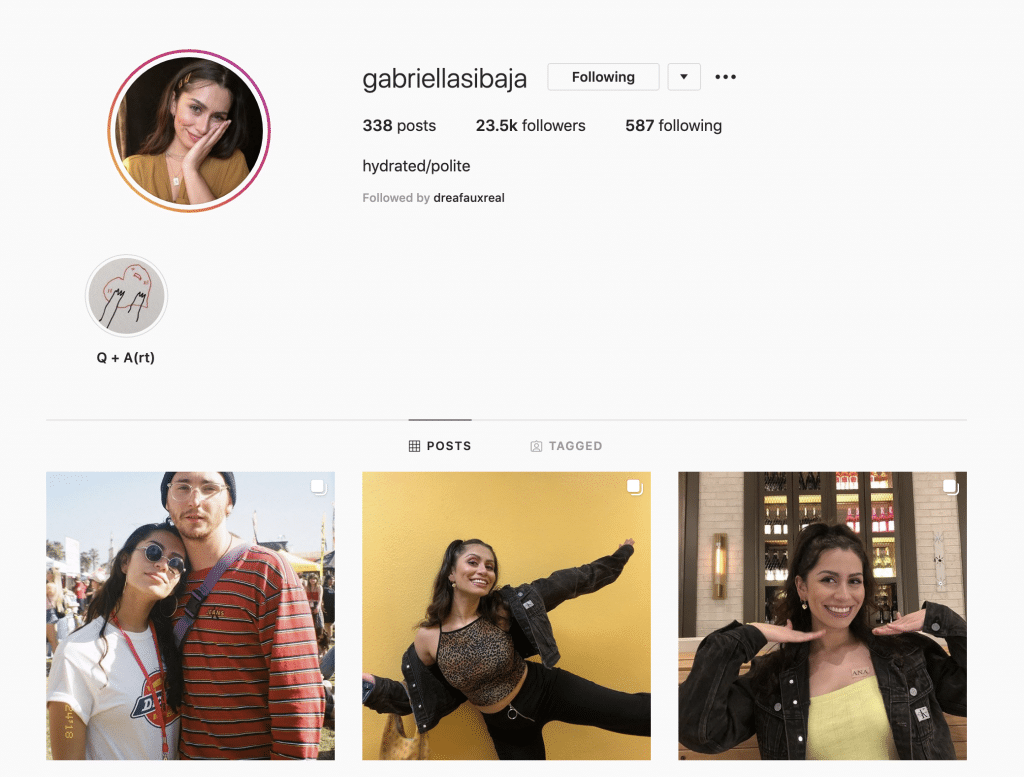 Nano Influencers
Nano influencers are said to have less than 1,000 followers, but certain agencies consider people with 5,000 to 20,000 followers to be in this category. This type of influencer charges less than micro influencers, but again, the exact amount depends on the post type and engagement numbers. Nano influencers may also be more receptive to receiving free products as payment, but how you compensate influencers for their work should be agreed upon before bringing them to your marketing team.

The type of influencer you choose–mega, macro, micro, nano—depends on your budget. You can use influencer calculator tools, such as Influencer Marketing Hub, to find the typical amount an influencer chargers per post. Keep in mind that you shouldn't rely too heavily on the amount that tool gives. Always talk with your chosen influencer and finalize a deal before partnering for a campaign.

Influencer Finder Tools
Spending hours scouring the internet for the right influencer is exhausting and time-consuming. Fortunately, tools that help you find influencers according to rank, countries, and categories exist.
Hype Auditor
Hype Auditor helps you find influencers according to their global rank, quality of followers, and number of engagement. The reports also include the main topics the influencer posts about and the country where the followers are located.
Hype Auditor / YouTube
Upfluence
Upfluence gives you real-time information on influencers, including audience demographics, brand mentions, engagement rate, and cost per post. You can search for influencers according to keywords, location, social media platform, or number of followers. Upfluence is also available as a Chrome plugin.
Upfluence Inc. / YouTube
Post for Rent
Post for Rent is a tool used by both brands and influencers to find one another. You create a profile about your brand, describe the type of influencers you seek, and wait for them to apply. Alternatively, you can manually search for influencers yourself. Each influencer profile contains rankings and reviews that help you determine which one is best.
Post for Rent / YouTube
Things to Do Before Hiring an Influencer
Because influencers have a large social media following, they are useful partners for brands reaching big audiences. According to an Emarketer study, 89% of marketers believe influencers have a positive impact for brands on consumers. Yet, an influencer who has a massive following isn't necessarily a good fit for your brand. Finding the right influencer takes some research and careful consideration. Here are seven things you should do before hiring an influencer.
Look for Common Interests
It's important to find an influencer relevant to your brand. If you own a clothing store, and you want to promote your latest lookbook, find an influencer who will be a logical fit, like a beauty guru, model, or stylist, someone who is interested in fashion. It won't make sense to hire a food journalist or a public speaker.

Similarly, if you're promoting travel services, find an influencer who is a travel or lifestyle blogger, not a hardcore video gamer who knows nothing about travel. To find the right fit, write down your brand's goals so you can clearly identify the influencers who best align with them.

Determine the Platform You're Using
Does your brand perform better on certain social media platforms than others? Do you want to see growth on a particular platform? This is an important factor to consider when choosing an influencer. If you're focusing on Facebook, don't choose an influencer who primarily uses Snapchat. Both platforms are drastically different, featuring different tools (Snaps versus News Feed) and catering to different audiences (millennials versus gen Zs). Research influencers based on their popularity on the platforms you want to focus on then find the one who is the most successful and active.
Know Your Budget
Base your influencer research on the size of your budget. If you have a small budget, look for an influencer with a smaller following who will charge less per post. If you have a large budget, look for big influencers with a larger following. Buy what you can afford, but don't underpay influencers for their contribution to your marketing efforts. Crunch the numbers and clearly define your budget. Use influencer calculator tools, such as the one from Instagram Marketing Hub, to determine how much an influencer charges per post.
Make Sure the Influencer Is Legit
An unfortunate byproduct of social media platforms is the creation of fake accounts and bot followers. When researching influencers, double check that their followers aren't fake. Sometimes users who want to look like influencers buy followers to falsify a reputation.

To spot a fake influencer, check the account's engagement-to-followers ratio. Does the account appear to have more followers than would make sense when you look at its post engagement? If an Instagram account shows a significant number of followers but has little to no engagement on many of its posts, it's probably fake.

You can also use an easy mathematical calculation to determine an account's engagement rate. Take the average number of engagement an influencer gets per post and divide it by the number of followers. You can also check the profiles of an influencer's followers to see if they're bots. An account is likely a bot if it has the following red flags:

It has a maxed-out following count. Instagram only allows you to follow up to 7,500 users. It's rare for an account to reach the maximum unless it was set up to automatically follow other fake accounts.
It posts low-quality stock photos. If a profile only posts random photos of beautiful people or includes spam-like text, it's definitely fake.
It has very few posts. A fake Instagram profile sometimes has only two to five posts (along with a low-quality profile picture).
There are tools that help you spot fake accounts. SocialBlade is a popular one because it generates charts of day-to-day behaviors. For example, you can see if there's a dramatic spike or drop in an influencer's following. Such patterns indicate that an influencer is probably recruiting fake followers.

Make Sure the Influencer Is Appropriate for Your Brand
Some brands are more casual with their personas than others, based on what works with their product, service, or mission. For example, if you own a razor store, you may want a more conversational or humorous voice for all of your promotional messages. In contrast, if you own a business that sells religious items, you may want a more professional or respectful tone.

The influencer you choose should be appropriate for your brand's persona, using a style or approach that won't contradict yours. For example, you don't want to hire an influencer who posts provocative pictures if your brand is family-oriented. If the content is not appropriate for your brand, the influencer is not for you.

Look At the Influencer's Audience
Before you decide that an influencer is right for your brand, research the audience. You want someone who will attract followers similar to yours. Write down the traits of your target audience, including geographical location, age, religion, education, gender, ethnicity, and income. Does the influencer have an audience that matches your requirements? If the answer is yes, you're heading in the right direction. You can see reports on influencers' audience using the aforementioned influencer search tools.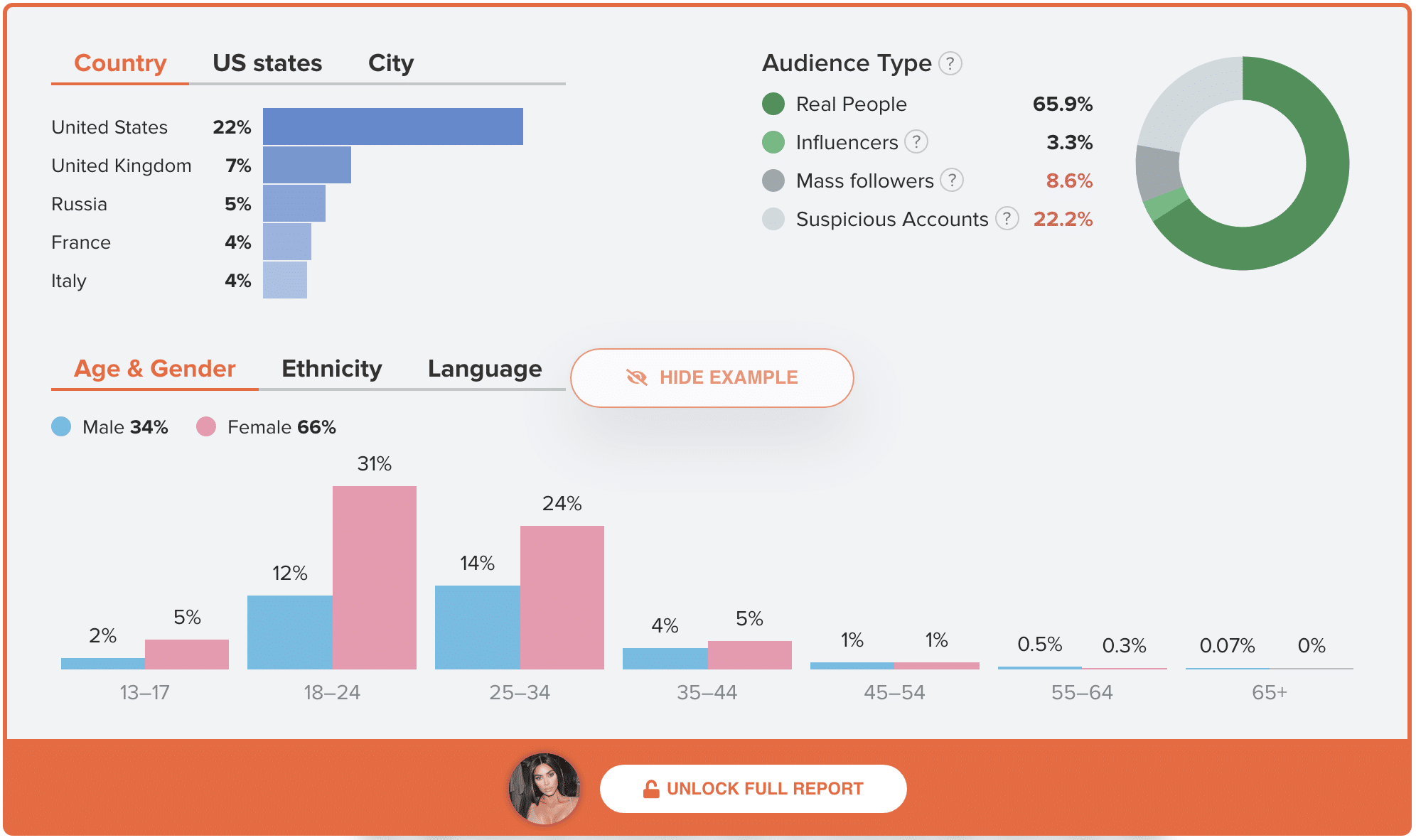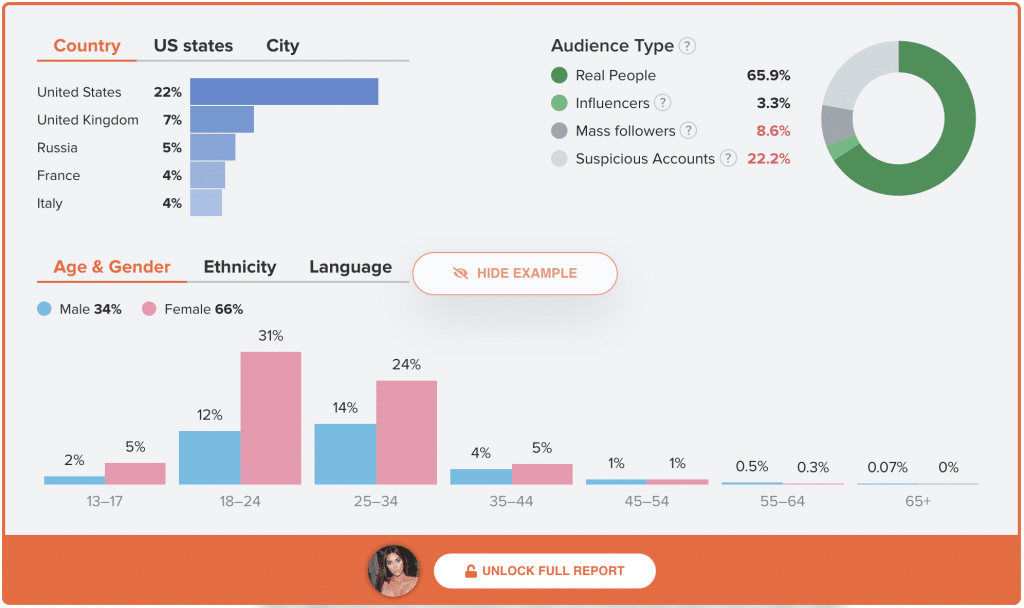 Gauge Their Interest
Some influencers only want to make money, unwilling to engage with your brand. You don't want to waste money on someone who isn't willing to familiarize with your products or services because followers can tell when an influencer is saying what a brand wants them to say. You want an influencer to be invested in your brand, who can get followers excited about your offer. Screen potential influencers to get a sense of their interest.
Take the Lead
Once you've chosen an influencer who will best benefit your brand, get ready to grow. If you put in the work and research to find the right person, both you and your new influencer will reap mutual rewards. Your brand will be at the head of the pack before you know it.

More Tips from Influencer Marketing Expert

If you want to learn more about hiring the right influencers for your brand, listen to the podcast below.