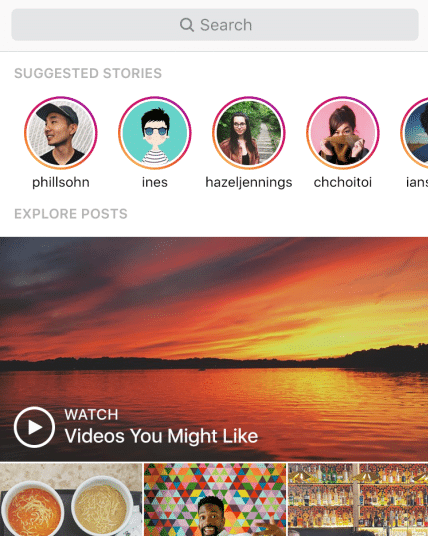 Instagram is currently testing video ads inside Stories, according to multiple sources including AdAge and Yahoo News.
"Instagram is testing them [mid-roll video ads] now with select publishers and content creators," said an anonymous ad agency executive to AdAge in an interview.
Facebook alerted advertisers of the change this past Monday, warning them that they will see the option to serve their ads into their videos.
"There are advertiser controls that you can use to exclude ad delivery within specific content," the message said to these advertisers.
These Instagram mid-roll video ads seem to be inspired by Facebook's tests of its own mid-roll video ads, a test that became public earlier this week. Facebook's mid-roll ads will appear exclusively on videos that run for at least 90 seconds (videos running below that time are ineligible), and the ads will only appear after the viewer has seen at least 20 seconds of the video.
Facebook's mid-roll ads are an effort to encourage publishers to run more videos on its platform and to capture the attention of its users who spent a total of 100 million hours viewing videos on Facebook last year. It is also an attempt to mollify certain publishers such as Buzzfeed who protested against the lack of revenue that their expensive videos generated. Much like Facebook, Instagram is likely testing their own mid-roll ads to generate revenue and to maintain the attention of its 600 million active users.
Currently, it is unclear whether Instagram will launch with mid-roll ads or sponsored stories. While mid-roll ads will appear in the middle of a video, Sponsored Stories, which sit among a library of stories, will be labeled as such (like a sponsored post on Facebook) for users to click.
It is also unclear in which videos these mid-roll ads will appear, an issue brands are currently anxious about. To ensure that brands' ads will only appear on reputable videos, Facebook has been instructing publishers to tag videos under a category that summarizes its content. Then, it allows brands to choose which categories they want their ads to appear in. Facebook's tagging tactic is expected to be done on Instagram's mid-roll video ads.
Although Facebook will split the revenue from the mid-roll ads with publishers, it is unclear whether Instagram will do the same. There are currently no other details about Instagram's mid-roll ads.
"We have said since day one that we expect to bring advertising and other business opportunities to Instagram Stories," an Instagram spokeswoman said by email to AdAge. "I don't have anything new to share on that right now."
Only time will tell whether these mid-roll ads will meet success or a quick and unfortunate end.
What do you think of Instagram's mid-roll ads? Comment your thoughts below or share story to friends.
Comments
comments