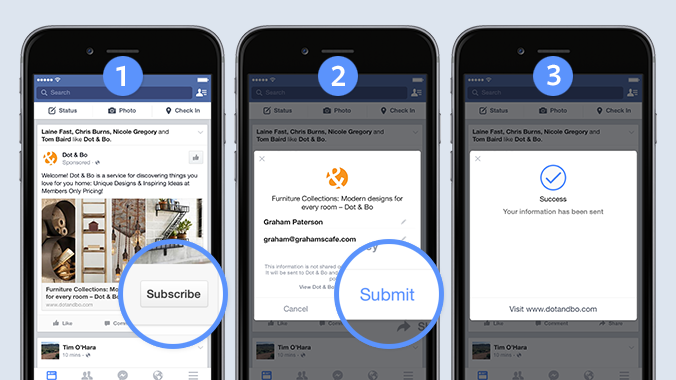 Now Lead Ads, ads that collect customers' information with a pre-filled form, are available for placement on Instagram, a new capability slowly rolling out to Facebook and Instagram advertisers.
You can serve your Lead Ads to Instagram in two ways:
Choosing the default option "Automatic Placements" for your placement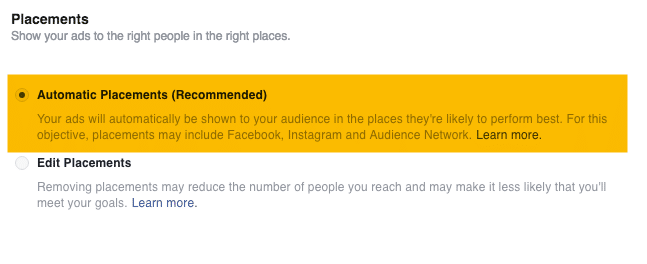 Choosing "Instagram" for your placement under "Edit Placements"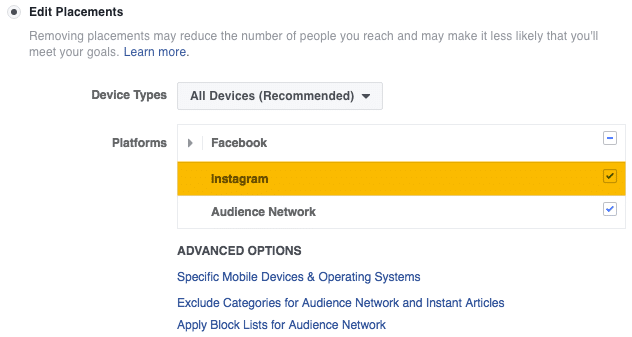 Facebook recommends that you use "Automatic Placements" for your lead ads because Facebook will automatically select the recommended placements for your ads depending on your objective and creative—this means less work for you.
When placing your Lead Ads on Instagram, however, make sure to comply to Instagram's design requirements:
Images
Image ratio: Landscape (1.91:1), Square (1:1), Vertical (4:5)
Minimum resolution: 600 x 315 pixels (1.91:1 landscape) / 600 x 600 pixels (1:1 square) / 600 x 750 pixels (4:5 vertical)
Videos
Aspect Ratio: 1:1
Video: H.264 video compression, high profile preferred, square pixels, fixed frame rate, progressive scan
File type: .mp4 container ideally with leading mov atom, no edit lists
You must also keep in mind the current differences in functionality between Facebook Lead Ads and Instagram Lead Ads:
Instagram does not support all of the pre-filled fields. Instagram supports the following fields:
Email
Full name
Phone number
Gender
If you include additional fields, such as city or street address, in your Lead Ad, people will need to fill-in the questions themselves when they open your ad on Instagram.
Your Instagram Lead Ad will appear slightly different than your Facebook Lead Ad. To complete the form on your Facebook Lead Ad, people can scroll down the form to fill out all of the sections. To complete your Instagram Lead Ad, however, people must click through a series of pages.
Unlike Facebook Lead Ads, Instagram Lead Ads are only available on the Instagram app. Your Lead Ads won't appear on Instagram's desktop site.
Would you use Instagram Lead Ads? Comment your thoughts below or share link to friends.
Comments
comments