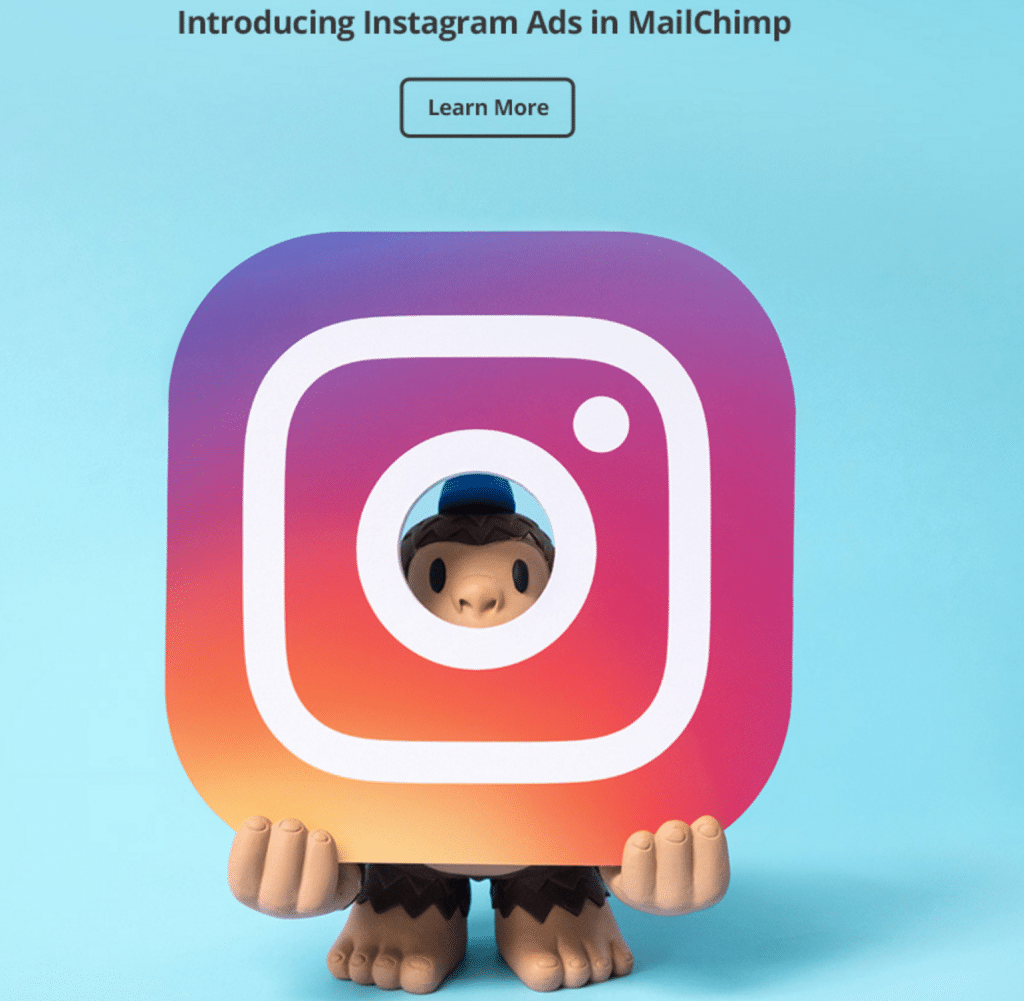 If you're a MailChimp account holder logging in to your account, you'll find an exciting announcement in the sign-in page: MailChimp is integrating Instagram advertising with its platform.
According to the announcement found earlier this morning, MailChimp users can create Instagram ads at no extra cost. You can create an Instagram ad separately or, to save time, you can create an Instagram and a Facebook ad simultaneously by checking off both placements for Facebook and Instagram.
Much like Facebook advertising through Business Manager, MailChimp provides you real-time data, giving you insights on which ads garnered the most conversions, subscribers, and new customers. Additionally, MailChimp, too, has targeting that mimics Facebook's. You can target ads to people in an email list, to people who are similar to those in your email list, or to people with interests you define.
Those who aren't familiar with Facebook advertising through Business Manager needn't worry. Creating an Instagram or Facebook ad through MailChimp is a process that is similar to creating MailChimp email campaigns.
MailChimp's first step towards ad integration started on January 2017 with Facebook, Instagram's parent company. MailChimp CEO Ben Chestnut claims that the company started the integration as an attempt to give MailChimp users easier access to a much simpler version of Business Manager:
"If you use Facebook's web interface, it's actually kind of difficult. We take away a lot of the steps, a lot of the minutiae, that Facebook has in its interface," said Chestnut.
Because Instagram has a history of following its parent company's footsteps, it's not surprising that Instagram is joining the integration with MailChimp.
Comments
comments