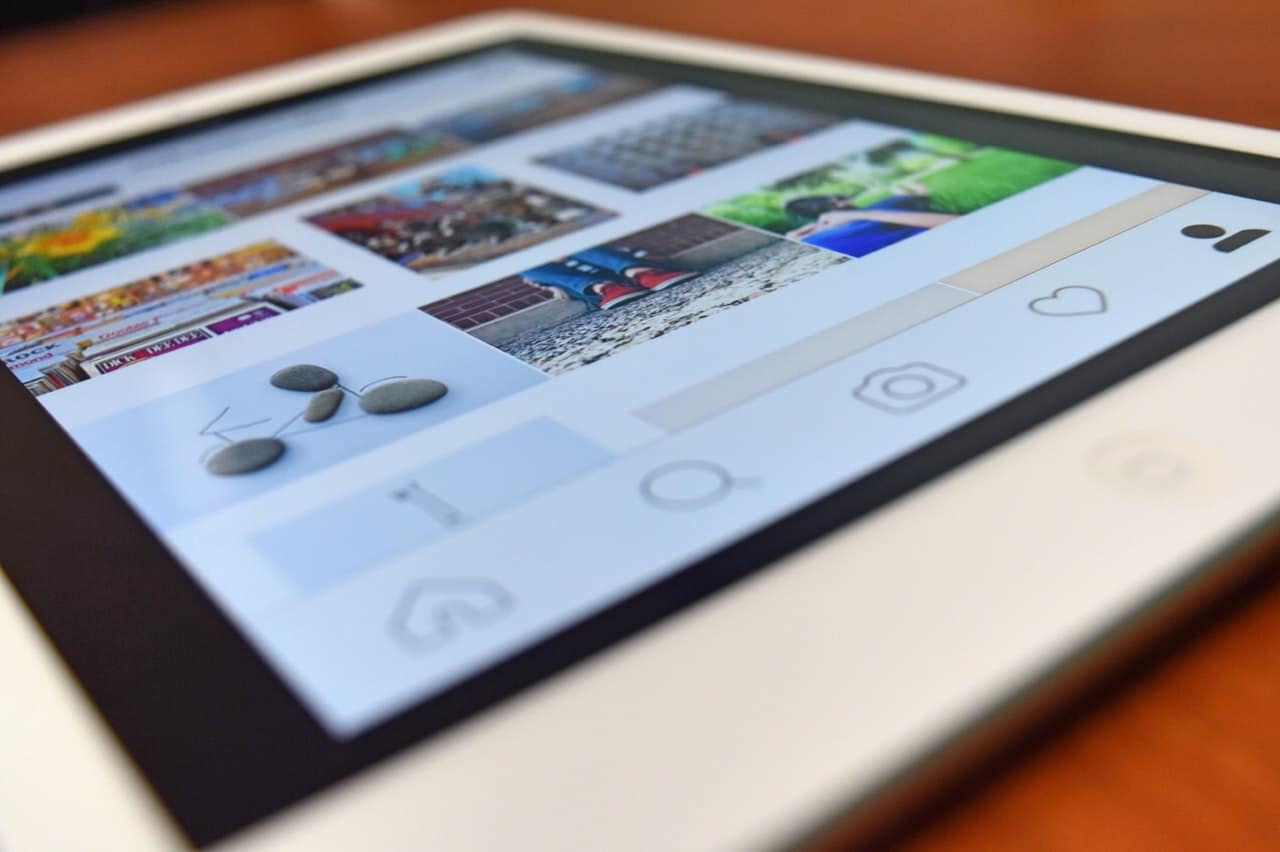 Engagement with Instagram videos has dramatically risen since the video capability was added back in 2013, according to an eMarketer report. And publishers are reaping the benefits.
Although photos are still in the lead when it comes to engagement, according to a NewsWhip analysis, major media publishers have seen a 53 percent increase in user engagement with their Instagram videos. In contrast, Instagram photos have received a 46 percent increase.
According to eMarketer, media publishers have increased their use of Instagram videos quite rapidly to capitalize on the levels of engagement. Among the most notable are Sports Illustrated (a jump from 8 videos to 325 between May 2016 and May 2017), ESPN (doubled its video count between May 2016 and May 2017), and Bleacher Report (logging 479 videos in May 2017).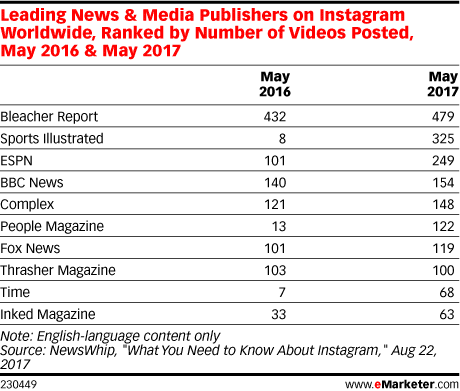 The engagement levels of these renowned publishers indicate undeniable success. NewsWhip's analysis found 74.5 million video interactions (i.e., likes and comments) for Bleacher Report; for BuzzFeed News, a 68.7 percent increase in interactions within the past year.
Reason For the Rise
Media publishers are posting more videos to Instagram due to the effectiveness of video advertising in increasing user engagement. Analysts predict that video ad spending will increase by 25.4 percent next year.
Facebook publishers too are learning that users are watching more video. As a result, the social network is incorporating episodic videos to view through the new Watch feature.
Even Snapchat has offered to pay businesses $1,500 to run video ads on its vertical platform. Additionally, reports have indicated that Snap may allow brand placements in Snapchat Shows, the social app's series of shows for which three- to five-minute episodes are produced by television networks.
For media publishers, Instagram appears to be a successful outlet for videos and video ads, especially since users tend to attain most of their news and media information from their mobile devices. Since Instagram is a mobile-niche app, publishers are wise to take advantage of Instagram video.
To repurpose your TV ads for Facebook and Instagram, check out these six ways to do it.
Comments
comments