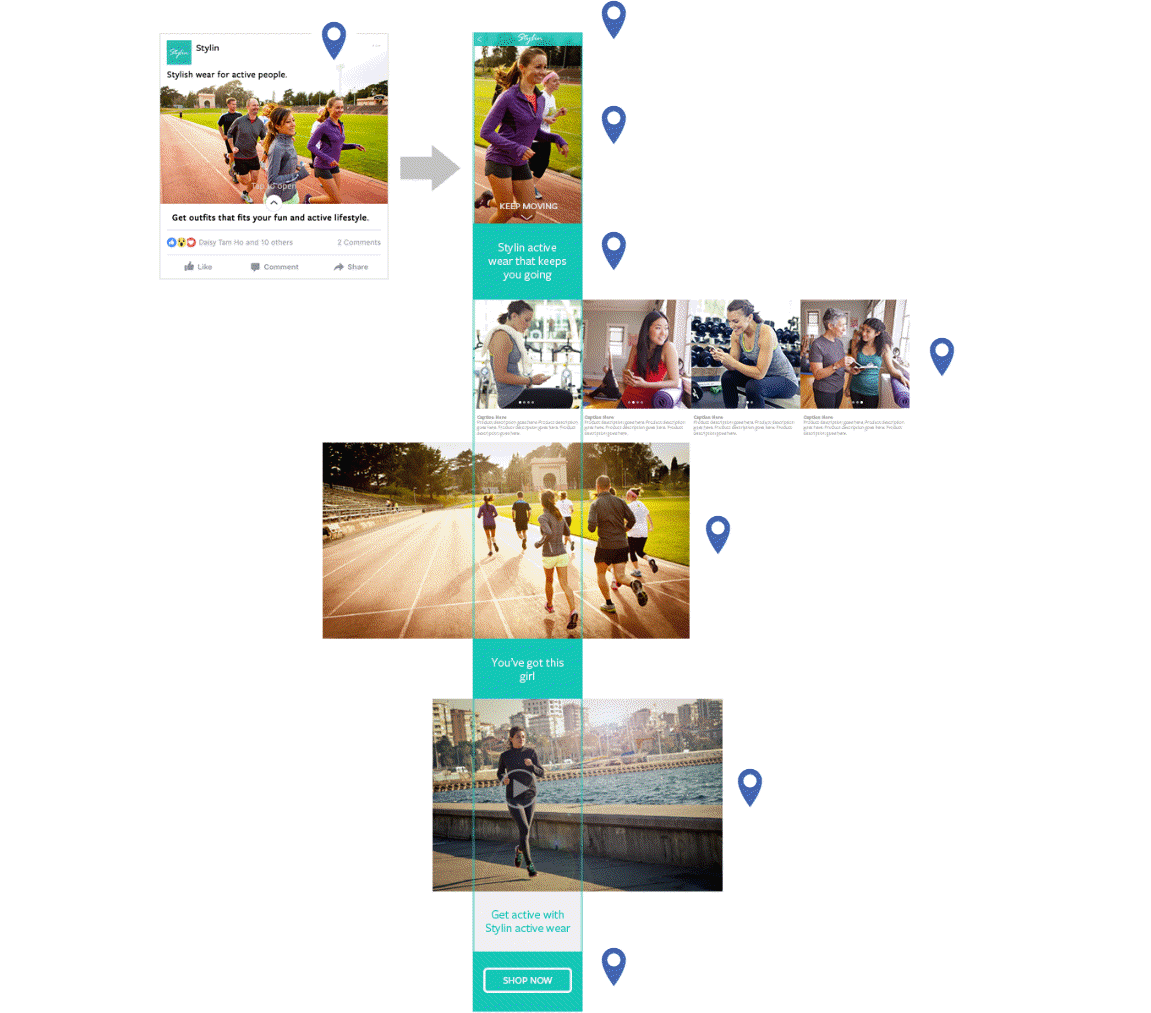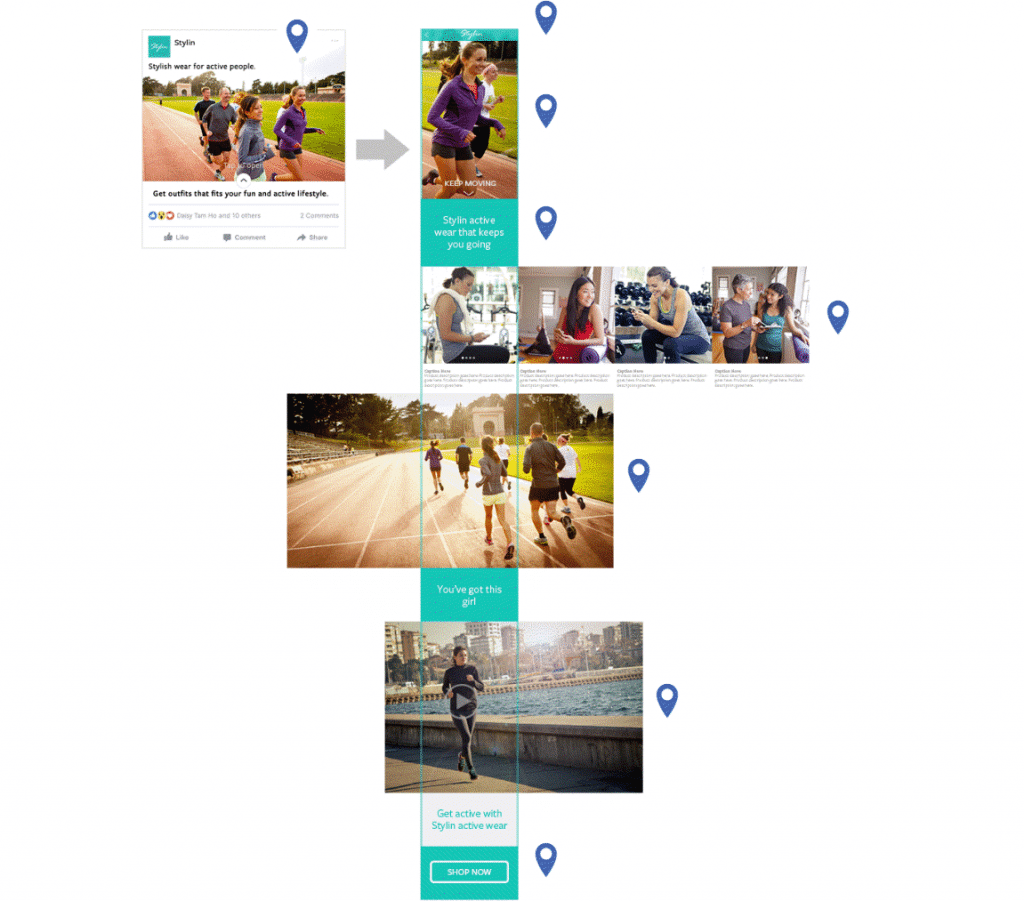 Earlier this month Facebook updated its Canvas ad format for easier use and navigation. One of its many updates include a swipe-to-open feature that drives users to mobile sites at the bottom of Canvas and a native store locator. New Canvas capabilities include:
The ability to link multiple canvases for a microsite-like effect
The ability to include a call-to-action button
The ability to choose a combination of capabilities to better tell your story
The ability to sequence your story or canvases to drive customers through your marketing funnel
The ability to remarket to high-interest customers who opened your Canvas
However, Facebook's update does not end with these new capabilities. Canvas now has new interactive elements which encourage the audience to explore the world of canvas as they swipe left, right, down, and zoom in and out of the screen. Although customers can learn more about your brand and products without leaving Facebook, they can visit your website by clicking the call-to-action button that takes them offsite or, if you prefer, to another linked Canvas.
Canvas supports the following objectives:
Benefits of Canvas
Using the Canvas format has three main benefits: it's immersive, visual, and fast.
Immersive
Facebook Canvas, unlike any other ad format, creates an interactive and immersive experience within Facebook' mobile news feed. As soon as users click on the Canvas' photo, video, carousel, or slideshow, the ad unfolds into a full-screen experience. In the ad, users can swipe right, left, up, and down and zoom in and out as they explore your brand's story.
Visual
Canvas provides a highly flexible space that advertisers can use to assemble and deliver a creative mix of imagery and cinematography. Advertisers can leverage the power of Canvas to articulate their brand's story and products.
Fast
Canvas loads approximately 10 times faster than mobile web, the average web page load which is approximately eight seconds.
Many brands have already been successful in using Canvas. One of those brands include Lowe's Home Improvement.
"Facebook's Canvas enabled us to tell a compelling home improvement story outside the confines of a typical News Feed ad," said Brad Walters, director of social media and content strategy. "This allows customers to get a complete understanding of Lowe¹s coordinated style without ever leaving the platform. The experience provides a unique opportunity for the customer to explore the path of inspiration to conversion seamlessly."
What do you think of the new Canvas? Leave your comments below or share link to friends.
Comments
comments