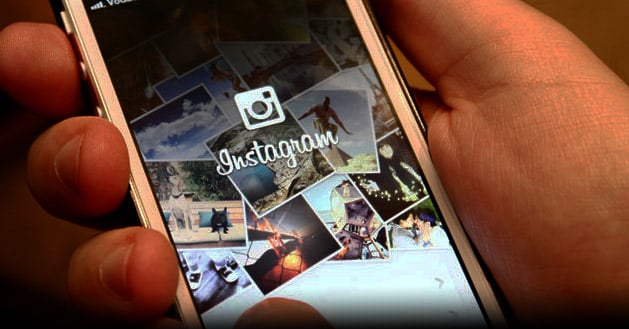 Influencer marketing success lies in Instagram, new data suggests. According to recent findings gathered by Klear, an analytics and social media marketing platform, influencer posts doubled to more than 1.5 million worldwide in 2017. For the purpose of Klear's study, influencer posts included the #ad or #sponsored hashtags to determine promotional or endorsement intent.
To better recognize the significance of this increase in influencer posts on Instagram, Klear also discovered that these posts generated approximately one billion "likes" globally in 2017 (about 682 per post). That means influencers are both reaching a relevant audience (developed through their following) and reaching these audiences in mass numbers. This data supports previous findings that Instagram influencers bring in the highest post engagement.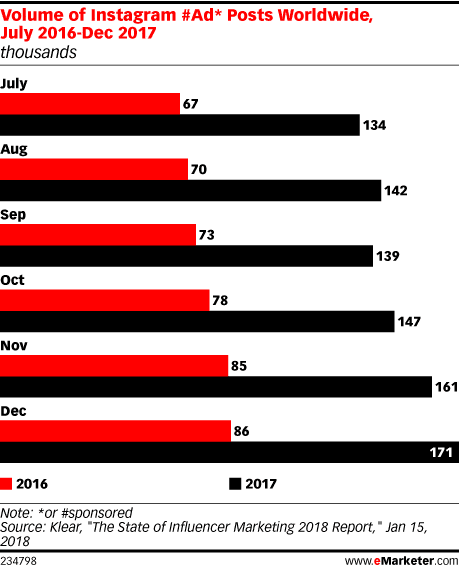 Age and Gender of Influencers
In addition to its findings regarding the number of influencer posts on Instagram, Klear discovered that the majority of influencers fall between the ages of 18 and 34. Further, 42 percent of this majority fell within the 18 and 24 age range.
In regards to gender, women were found to make up 84 percent of Instagram influencers. With this high percentage, it comes as no surprise that fashion and beauty brands partnered with influencers the most, making up one quarter of all sponsored posts.
Instagram's Booming Userbase
According to Emarketer's estimates, there will be 96.3 million US Instagram users this year. Looking forward to 2021, Emarketer expects that number to reach 118.1 million.
Putting two and two together, marketers should consider the potential reach and growth to be gained by partnering with an Instagram influencer. In addition to the networking opportunities, it's a great tool for engaging with users who are most likely to buy a business's products or services.
For individuals looking to generate revenue through Instagram, the opportunities as influencers are significant and promising. Individuals can learn from these 21 successful Instagram influencers for inspiration.
Comments
comments