Are you in need of an online arbitrage guide?
The digital age has changed e-commerce in several ways. One such change is online arbitrage.
This guide can be a valuable resource for anyone looking to understand the intricacies of online arbitrage work. It also provides a deep understanding of the online store landscape and how to identify profitable products for resale.
What Is Online Arbitrage?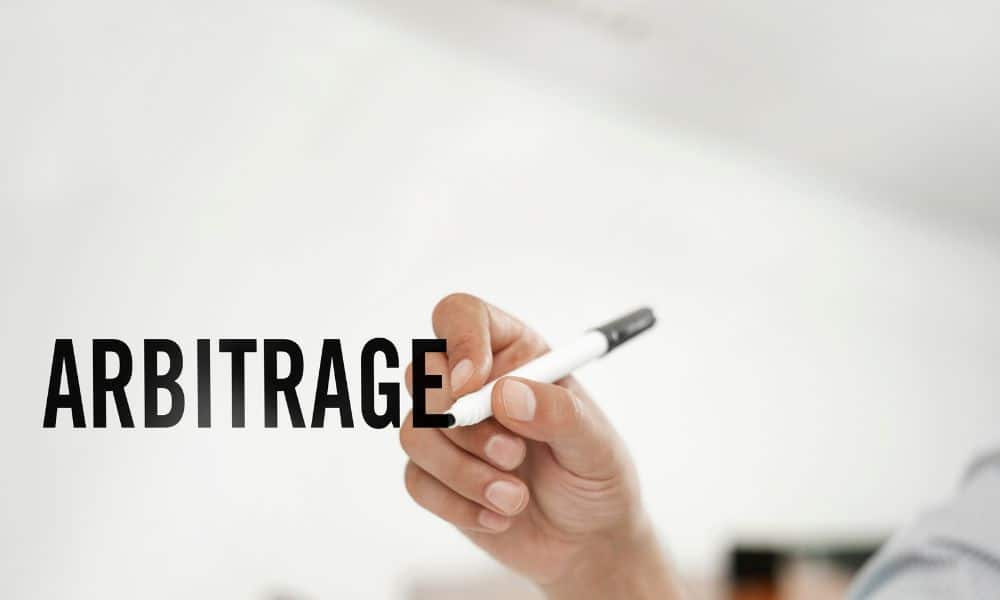 Online arbitrage is a business strategy that involves buying products from one online marketplace and then reselling them on another platform for a slightly higher price. It's all about spotting good deals online, often on marketplaces like Amazon or eBay, and then reselling those items at a profit. This business model involves researching, comparing prices, and making smart buying decisions to capitalize on price differences. So, in a nutshell, online arbitrage is a way to make money by shopping smart and selling smart, using the internet as your marketplace.
Advantages and Disadvantages of Online Arbitrage
The following are the advantages and disadvantages that come with online arbitrage:
Advantages
Potential profit: 

The primary advantage of online arbitrage is the potential to gain profit. You can earn a margin on each sale you make by identifying and using the price differences to your advantage. e-commerce sites often run discounts and promotions. With this, smart arbitrageurs use these offers to buy products at a cheaper price and resell them at a higher price.

Low entry barrier:

You can s

tart online arbitrage with a small budget. You can begin with minimal capital and slowly reinvest your profits to scale your business. Likewise, unlike traditional retail businesses, online arbitrage does not require a physical storefront. It eliminates the costs associated with renting or owning a retail space. You can run your business from home to reduce the expenses related to utilities, maintenance, and staff. 

Flexibility: 

Online arbitrage is a flexible business. It allows you to work from anywhere as long as you have an internet connection. You can either have it as a part-time gig or a full-time business. Furthermore, many tasks in online arbitrage can be automated. Automation tools and software can streamline your business. This can help you save time and effort.

Access to a wide range of products: 

Online arbitrage allows you to explore many products. You can explore various niches and product categories. Moreover, it allows you to source products not only from your local market but from worldwide. This global reach provides access to a wide variety of products.
Disadvantages
Competitive market:

The online arbitrage market is highly competitive. Many sellers are looking for the same opportunities. This can lead to conflicts in prices and reduced profit margins. Also, online platforms have become transparent with their product information. It allows competitors to quickly identify profitable products and adjust their strategies accordingly.

Marketplace fees:

Online marketplaces and fulfillment services charge fees. This can affect your profits. Hence, you must factor in these costs when calculating your potential profit.

Risk of suspension: 

Online marketplaces have strict policies. Online arbitrageurs can violate these policies, especially if unfamiliar with the rules. Your account could get suspended or banned if you don't follow the guidelines. Hence, it is important to familiarize yourself with the policies and ensure strict adherence.

Limited control over product quality:

When sourcing your products from other sellers or retailers, you may have limited control over their quality. This can lead to issues in customer satisfaction.
Where Can I Source My Products?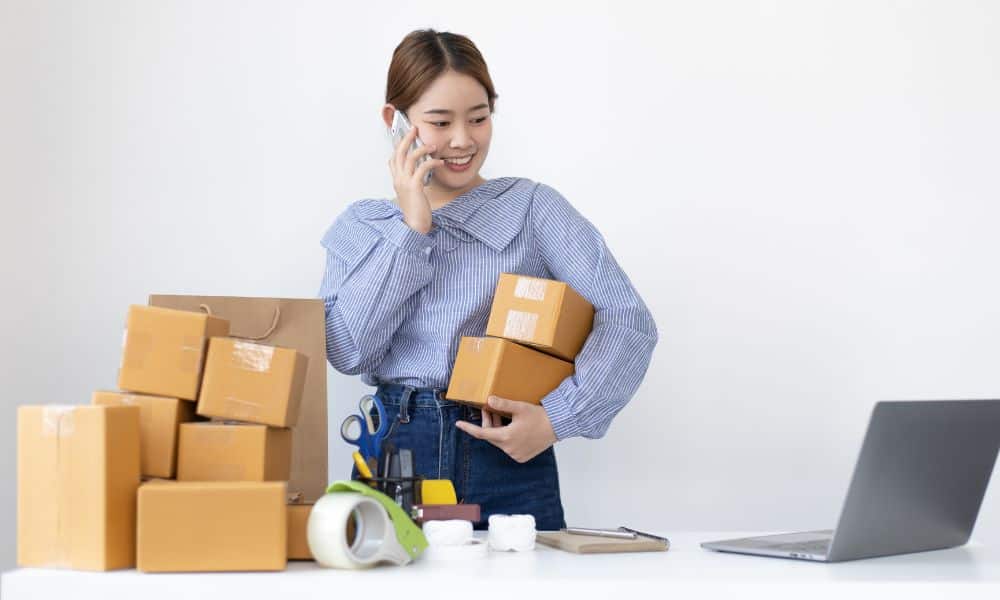 Successful online arbitrage business owners know the importance of sourcing. The following are the places you can source your products for online arbitrage:
Online retailers:

 You can source your products from websites like Amazon, eBay, Walmart, Target, etc. These online stores usually offer good prices that make earning a profit easier if you go for online arbitrage. By leveraging the power of online stores, online arbitrage sellers can source products and create a successful online arbitrage business.

Wholesale suppliers: 

Some suppliers offer opportunities for arbitrage by offering a wide range of products in bulk. This allows sellers to choose from various items and increase their opportunities for finding profitable products.

Outlet stores: 

Some outlet stores have also opened their doors for reselling. These stores often have a wide range of brands and products, including clothing, footwear, electronics, home goods, and more. 

Local retail stores: 

You can check clearance sections in retail stores. Some local stores offer niche or locally-sourced products that may not be readily available online. This can be a good opportunity to access the niche market. You can also take advantage of in-store promotions, clearance sales, and discounts. 

Thrift stores:

Thrift shops like Goodwill and Salvation Army are known for having great deals on vintage items with good resale value. This allows you to physically inspect products before you purchase them. It reduces the risk of sourcing low-quality products.
How To Identify Profitable Products to Sell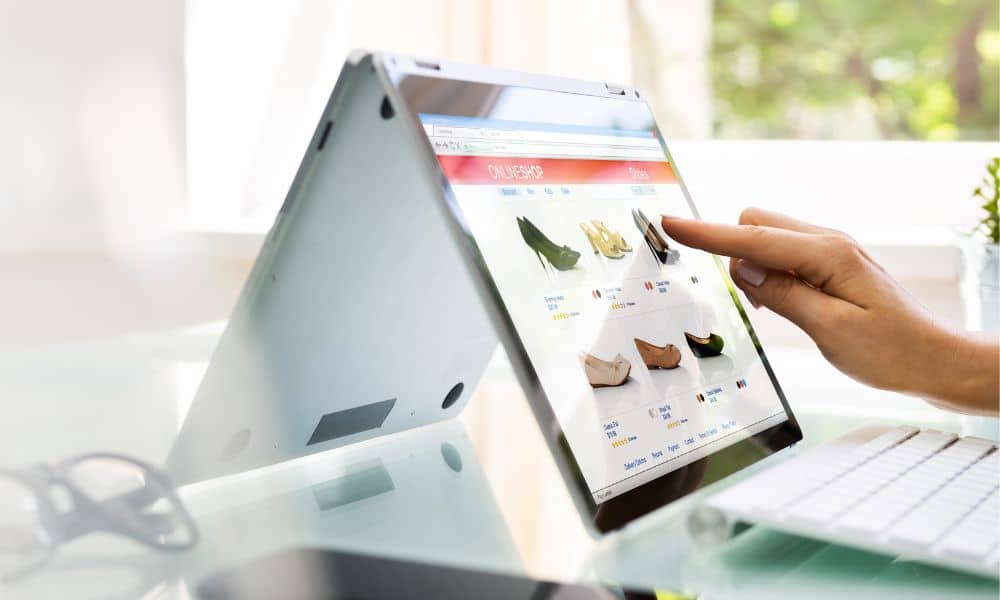 The following are the steps you can take to identify profitable products to sell:
Conduct market research: 

You should first look for trends and niches that are in demand. Consider using tools like Google Trends, Amazon Best Sellers, and other reports to gain insights into what is currently popular among buyers. This will give you an idea of what products will profit you most.

Identify your target audience: 

Understanding your target audience is also important. You should be able to identify their needs and preferences.

Do competitor analysis: 

You should take the time to study your competitors. See what products are offered and how they price and market them. Knowing their strategies will help you identify areas that you need to improve on, as well as the things you must keep doing.

Assess profit margin:

 You should calculate the possible profit margin for each product. You should also consider the cost of goods, shipping, and marketing to know how much profit you will make. Careful management of shipping costs is important to maximize profit margins.

See source and suppliers: 

You should also identify reliable suppliers or sources for the products you intend to sell. It would help to look at the quality, reliability, and shipping times. You can also contact manufacturers or suppliers to discuss pricing and terms.

Legal and regulatory compliance: 

As a seller, you should ensure that your products comply with all the laws and regulations. Maintaining legal compliance enhances your reputation as a seller. It helps you build trust with customers.

Testing and validation:

Endeavor to

 test your product first. Start with a small inventory to test the waters and see if your customers want to purchase your product. Then, assess for their feedback and check for issues that may arise. Use the information you will collect to refine and improve your product selection.

Branding and marketing.

Develop a branding strategy and marketing plan that will help promote your products effectively. You should be able to use digital marketing and social media to reach your target audience.
Creating a Good Arbitrage Strategy
Remember that it requires a keen understanding of the online arbitrage sourcing process to maximize profit margin. The following are the steps you can follow in creating a good arbitrage strategy:
Scour clearance sales: Keep an eye out for clearance sales, both online and in physical stores. These often offer deeply discounted items that you can resell at a higher price.
Coupon and discount tacking: Combine multiple discounts, like promo codes, cashback offers, and loyalty rewards, to lower your purchase costs and increase your profit margins.
Seasonal trend spotting: Predict which products will be in high demand during specific seasons or events, such as holiday gifts, back-to-school supplies, or summer gadgets.
Bundle and upsell: Create value by bundling related products or offering complementary items alongside your main product. This will entice customers and increase your average order value.
Fulfillment by Amazon (FBA): Utilize Amazon's FBA program to store, pack, and ship your products. This can save you time and provide access to Amazon Prime customers, potentially boosting sales.
Final Thoughts 
Online arbitrage is a fantastic way to leverage e-commerce platforms and turn a profit without manufacturing or holding inventory. By finding the right products at the right prices and selling them at competitive rates, you can create a successful and sustainable online arbitrage business. Our online arbitrage guide includes all the details you need to succeed.
Are you looking to boost your products' discoverability on Amazon? Contact the best Amazon advertising agency now!
Frequently Asked Questions
Is online arbitrage legal?
The online arbitrage business model is legal. It involves sourcing products from retailers and reselling them for a profit.
Are there tools available that can help with product sourcing and research?
Online arbitrage tools such as price comparison apps, inventory management software, and market research tools are important for sourcing and listing.
How can I mitigate risks in online arbitrage?
To lessen risks, conduct thorough research and maintain legal compliance. It would also help if you stay informed about market changes and trends.
Related Articles
Are Your Amazon Sales Down? See Solutions