Do you want to learn the pros & cons of selling on Amazon?
Well, you're in the right place. With 310 million active users, 1.9 million selling partners, and a 2.5 million active and growing number of third-party sellers, Amazon is undoubtedly the biggest marketplace worldwide.
So, it's no surprise that the e-commerce industry is considering selling on Amazon. However, you should learn more about the advantages & disadvantages of selling on Amazon before starting.
Advantages of Selling on Amazon
The Amazon marketplace offers several benefits to sellers. They include:
1. Huge customer base.
Amazon boasts over 300 million active customers globally, giving you access to a diverse and extensive audience. This broad reach can be especially advantageous for businesses looking to scale quickly. Being an Amazon seller means you don't have to build your customer base from scratch.
2. Fulfilment options.
As an Amazon seller, you can streamline your fulfillment process with Fulfillment by Amazon (FBA). FBA is a service where Amazon manages storage, packaging, shipping, and customer service. This will save you time and resources, allowing you to focus on growing your business and sourcing new products. It will also make your products eligible for Prime shipping.
3. Trust and credibility.
Amazon is one of the most trusted e-commerce platforms globally. It is known for its secure payment processes and reliable customer service. When you sell on Amazon, customers will likely purchase your products due to the trust associated with the platform. Positive reviews and ratings on Amazon can further enhance your brand's credibility.
Read more: How to get reviews on Amazon.
4. Global reach.
Amazon operates in multiple countries, including the USA, Canada, UK, Germany, Japan, etc. Selling internationally through Amazon allows you to tap into new markets and customer bases. You can expand your reach without the complexities of setting up separate international storefronts.
5. Marketing tools.
Amazon offers various marketing tools, such as Sponsored Products, Sponsored Brands, and Amazon Advertising. These tools enable you to create targeted ad campaigns, reach your desired audience, and increase product visibility. You can also track ad performance and adjust strategies to maximize your return on investment (ROI).
Disadvantages of Selling on Amazon
As great as it is selling on Amazon, this venture has its disadvantages. Here are the cons of selling on Amazon:
1. High competition.
Due to Amazon's popularity, there are lots of sellers on the platform. This makes it highly competitive, and it can be challenging to stand out and gain visibility among numerous similar products. Aside from other third-party sellers, you will also compete with Amazon's private label brand known as AmazonBasics.
2. Cost.
Selling on Amazon isn't free. Amazon charges fees to sellers for using its platform to sell products. These fees can vary depending on the type of seller account you have and the services you choose to use. For instance, choosing an individual plan means paying $0.99 for each product you sell. Meanwhile, a professional plan costs $39.99 monthly for unlimited product sales.
3. Risk of suspension.
Amazon has strict policies, and violating them can result in account suspension or product delisting. Also, it can be time-consuming to resolve an Amazon account suspension. So, you should learn and adhere to Amazon's policies.
4. Limited brand control.
Selling on Amazon means relinquishing some control over your brand's presentation. Your product listings will appear alongside those of other sellers offering the same or similar products. Also, customizing the shopping experience on Amazon is limited. Your Amazon store page, while available, doesn't provide the same degree of customization as your standalone e-commerce website.
5. Amazon dependence.
Relying solely on Amazon for sales can be risky if Amazon decides to change its policies or if your account faces issues. Hence, you should consider diversifying your sales channels to mitigate this risk.
Is Selling on Amazon profitable?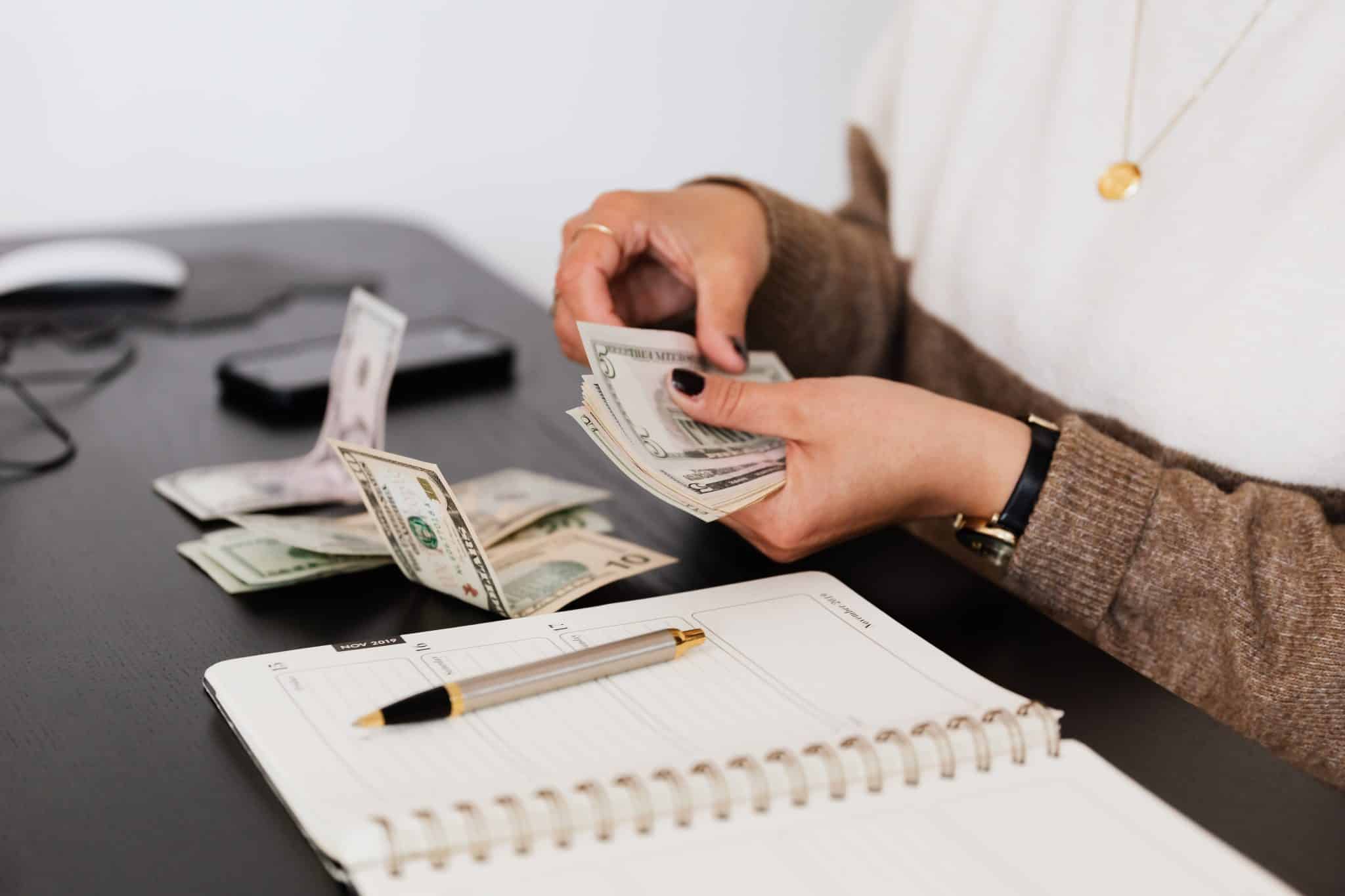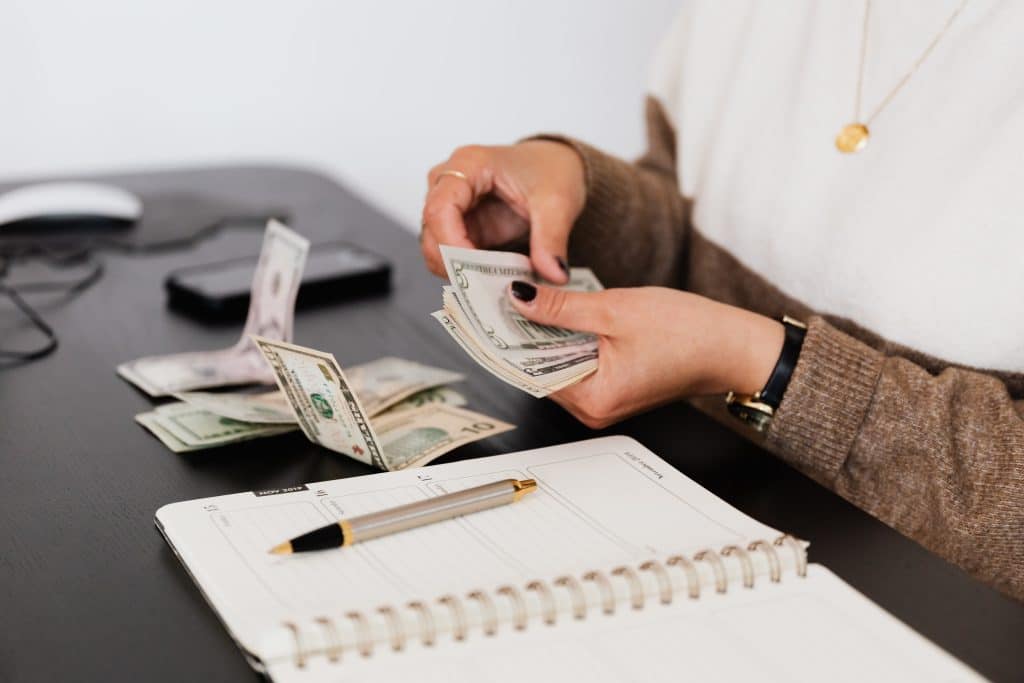 Source: Canva.
Selling on Amazon can be profitable if you approach it strategically. Success may vary from seller to seller, so careful planning and ongoing optimization are essential for maximizing profitability. Here are some ways to boost the profitability of Amazon's businesses:
Product selection: Choosing the right products is crucial. High-demand, low-competition items have better profit potential.
Pricing strategy: Competitive pricing while maintaining a healthy profit margin is key. Amazon's fees can impact profitability.
Fulfillment method: Using Fulfillment by Amazon (FBA) may increase sales but comes with fulfillment fees. Self-fulfillment can be cost-effective but requires more work.
Competition: High competition in certain niches can squeeze profits, while niche markets offer better margins.
Marketing: Effective marketing and optimization of product listings can boost sales and profitability. You should consider contacting an Amazon advertising agency for professional help.
Who Should Sell on Amazon?
Amazon selling can be good for various individuals and businesses. Here are examples of businesses that would benefit from selling on Amazon:
Entrepreneurs & startups: Amazon offers a quick way to reach a massive customer base, making it ideal for those starting new ventures. It allows them to test product ideas and gauge market demand with minimal upfront costs.
Small businesses: Small businesses can expand their reach without needing extensive e-commerce infrastructure. Amazon's Fulfillment by Amazon (FBA) service can streamline operations and offer scalability.
Brands & manufacturers: Established brands can enhance their visibility and sales by leveraging Amazon's platform. Manufacturers can sell directly to consumers, reducing reliance on intermediaries.
E-commerce retailers: Online retailers can diversify their sales channels by tapping into Amazon's vast customer base. This can lead to increased sales and brand recognition.
International sellers: Amazon's global presence allows international sellers to access markets worldwide. This makes it an attractive option for cross-border commerce.
Final Thoughts
Selling on Amazon offers a vast customer base and a convenient platform, making it a lucrative option for many entrepreneurs. However, it has its fair share of challenges, like intense competition and fees. To succeed, weigh these pros and cons carefully and tailor your strategy to maximize your chances of thriving in the competitive world of e-commerce.
Frequently Asked Questions
Is it best to create your own website or use Amazon Store to sell online?
Amazon is the best choice for an online marketplace since it has a simple user interface that makes product listings easier and has a larger customer reach.
Is it good selling on Amazon?
Selling on Amazon can be a lucrative opportunity due to its vast customer reach and established infrastructure. However, success on the platform depends on factors like product selection, competition, and fees. So, thorough research and a well-thought-out strategy are essential for a positive experience.
Can you search brands on Amazon?
Yes, by searching their specific brand name or using filters to make your search result accurate. By searching the brands, you can also know their best-selling products to resell.
Related Articles