What does Amazon choice mean?
As a seller on Amazon, you've likely come across the coveted Amazon choice badge. But how can your brand land this recognition, and what does it mean for your business?
This blog will summarize the essentials of Amazon's choice badge for Amazon sellers.
What is Amazon Choice?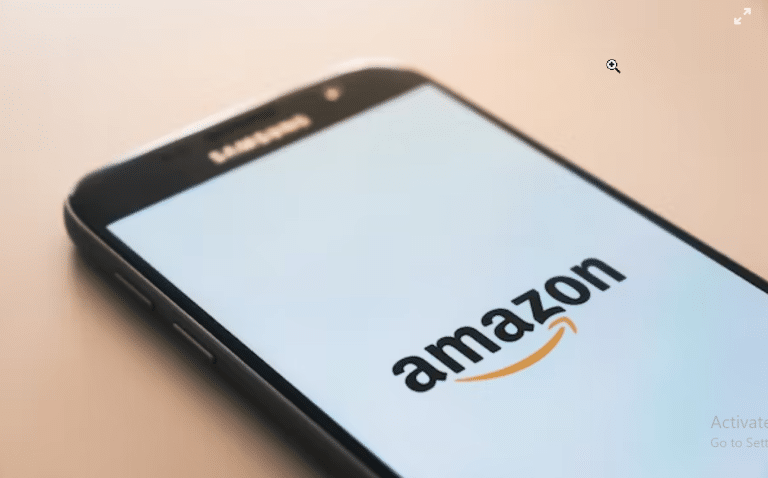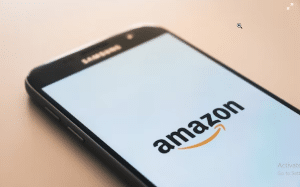 Source: Unsplash
Amazon's Choice badge is more than just a virtual sticker; it symbolizes trust and recommendation. Amazon automatically awards this badge to select products based on various factors, making them stand out to potential buyers. Understanding the criteria behind this badge can help boost your product's visibility as a seller.
The Difference Between Amazon's Choice Badge and Amazon Best Seller Badge
While navigating the Amazon marketplace, understanding the differences between Amazon's choice label and Amazon Best Seller badge is crucial. Below are the key differences between Amazon's Choice badge and Amazon's Best Seller badge:
1. Amazon's Choice badge.
Earning the Amazon's Choice badge is like earning a gold star from Amazon. Your products get recommended to buyers as a reliable choice. Once you earn this badge, it will boost your credibility and make your products stand out among others.
Also, you can't buy the Amazon's Choice badge, but it can be earned by meeting Amazon's standards. To get Amazon's Choice label, you need good reviews, competitive pricing, and, often, prime shipping. If you want Amazon's stamp of approval, go for Amazon's Choice badge.
2. Amazon Best Seller badge.
The Amazon Best Seller badge will help you sell your products faster than others in its category. To earn this badge, Amazon requires you to make a lot of sales. The more sales your products make compared to others, the better your Best Seller rank.
Acquiring this label will rank your products among trending and in-demand items. As a result, your products will attract shoppers, as people often trust products others are buying in droves. If you want to ride the wave of popularity, aim for the Amazon Best Seller badge.
The Advantages of Amazon's Choice Badge
The Amazon's Choice badge has some cool perks that make it more than just a sticker. The following are the advantages of the Amazon's Choice badge:
1. Boosted visibility.
Amazon's choice label increases visibility, putting your product in the spotlight for shoppers.
2. Credibility.
Amazon's Choice label notifies shoppers that your products are vetted and recommended by Amazon.
3. Edge in the marketplace.
Amazon's Choice label gives your product an edge over the competition in the vast sea of products.
4. Quick decision-making for shoppers.
Shoppers love shortcuts, and this badge helps them make purchasing decisions faster, as they know they are choosing a reliable product.
5. Prime perks for prime products.
This badge often comes with the perk of fast and free shipping, adding extra appeal for prime customers.
6. Trust in numbers.
Positive customer reviews play a big role. The more happy customers, the better your chances of earning and keeping the badge.
How To Acquire the Amazon's Choice Badge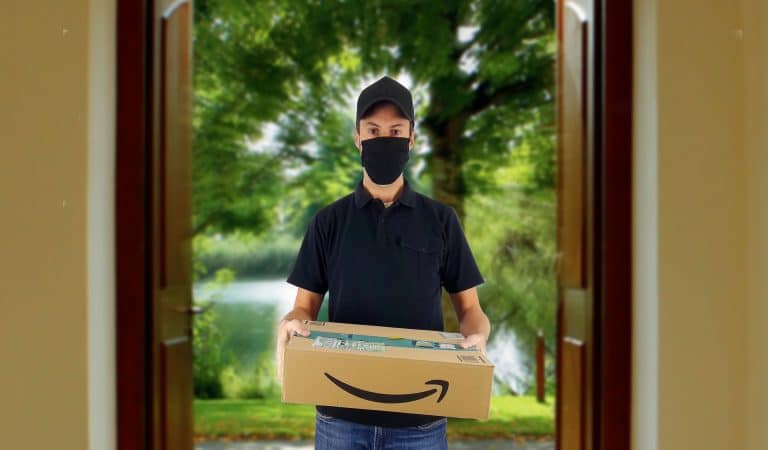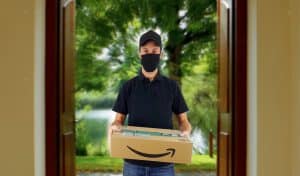 Source: Unsplash
Below are ways to get the Amazon's Choice badge and make your products stand out:
1. Prioritize customer satisfaction.
Encourage customers to leave positive reviews, as great reviews increase your chances of getting Amazon's approval. Also, engage with customer feedback by responding to reviews, addressing concerns, and showing that you care about customer satisfaction.
Read more: How to get reviews on Amazon.
2. Competitive pricing wins.
Stay competitive with your pricing. While it doesn't have to be the cheapest, it should offer good value for the quality of your products. In addition, monitor your pricing strategy. Regularly check and adjust it to stay in line with market trends.
3. Aim for Prime shipping.
Prime-eligible products are favored, a big plus for Amazon and its customers. Consider using Fulfillment by Amazon (FBA) to enhance your shipping and delivery services.
4. Maintain popularity and availability.
Keep your products in demand. Consistent sales show Amazon that your product is popular among customers. Ensure your products are consistently available, as running out of stock can affect your eligibility for the badge.
5. Optimize your product listings.
Ensure your product listings are clear, informative, and unique to help customers make informed decisions. Visuals matter, so you should use high-quality images that showcase your products from different angles.
6. Encourage customer interaction.
Encourage customer interaction on your product page and respond promptly. Replying to negative and positive feedback highlights your commitment to satisfying your customers.
7. Invest in Amazon Ads
Using Amazon ads strategically can improve your chances of earning the Amazon's Choice badge. Amazon ads can increase your product's visibility and drive more sales. When Amazon sees consistent sales from your product due to advertising, it may consider your item for the Amazon Choice badge. An Amazon advertising agency can help you get the best results.
Conclusion
Amazon's Choice is a powerful asset for sellers. It can boost your product's visibility and credibility, leading to increased sales. To increase your chances of earning it, focus on customer satisfaction, competitive pricing, and strategic inventory management.
Frequently Asked Questions
How can I optimize my product listings to improve my chances of earning the Amazon's Choice Seller badge?
You can optimize your product listings by ensuring clear and informative descriptions, using high-quality images, and encouraging positive customer reviews.
Can sellers pay to get the Amazon's Choice badge for their products?
No, sellers can not buy the badge. Instead, you can earn it by meeting specific criteria Amazon sets, such as having good reviews and competitive pricing.
What's the difference between Amazon's Choice and Amazon's Best Seller?
Amazon's Choice is a recommendation badge for individual products, while Amazon Best Seller is a label for products that sell the most in their category. They serve different purposes, but both highlight product quality and popularity.
Related Blogs
How to Sell on Amazon Without Inventory