Are you interested in selling on Amazon Handmade?
As mass production continues to rise, there is a growing appreciation for the uniqueness and artistry of handmade products. Amazon Handmade is a platform for artisans to show their creations to prospective buyers.
This article will tell you what Amazon Handmade is all about and how you can make money from it.
What Is Amazon Handmade?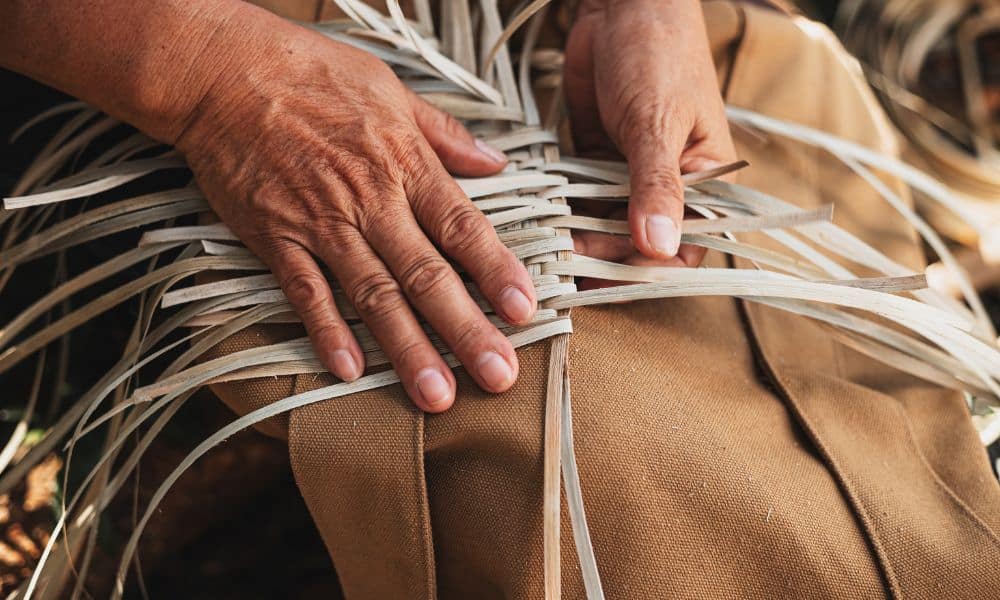 Amazon Handmade is a special section of Amazon where artisans and craftspeople can sell their unique, handcrafted products. It's an online marketplace for beautifully crafted goods. If you enjoy making handmade jewelry, art, or other creative items, Amazon Handmade provides a platform to showcase and sell your creations to a global audience.
Read more: What Is Merch by Amazon?
Advantages of Selling Handmade Products on Amazon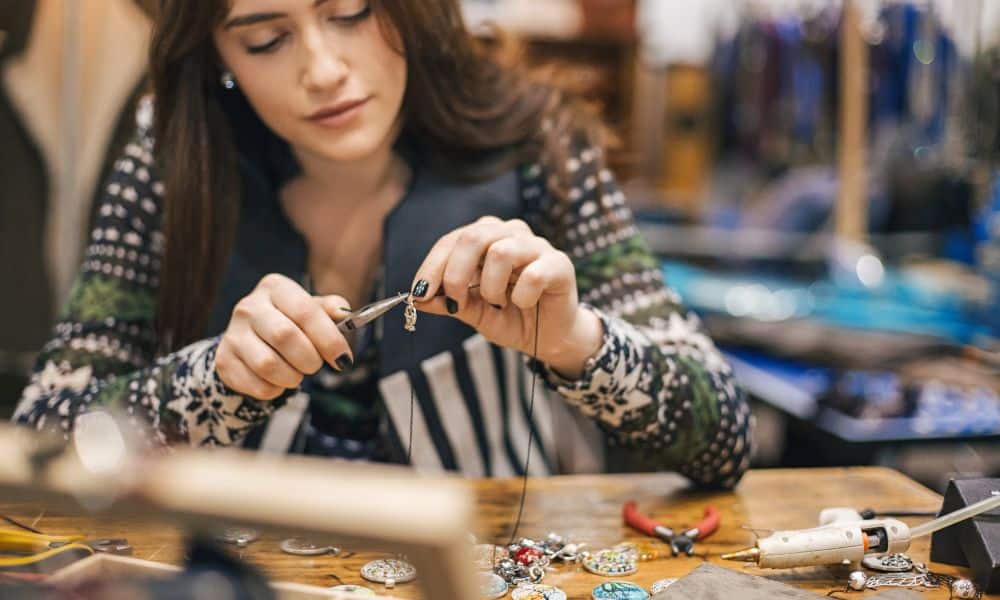 The following are the advantages of selling handmade products on Amazon:
Global reach:

Amazon has a vast customer base. So, Handmade sellers that choose this platform get to market their products to people worldwide. This is more exposure than you can get on your own.

Trusted platform: 

Amazon is a trusted platform known for its security and reliability. Hence, selling on Amazon Handmade gives artisans the credibility that they are legitimate sellers.

Easy setup and use: 

Creating a seller account and setting up your Amazon Handmade shop is easy. The platform has user-friendly interfaces and tools. So, even people with little technical expertise can navigate it easily.

Customization and personal branding:

 Amazon Handmade allows artisans to create a unique storefront to show their identity as a brand more. The store's brand identity helps businesses build personal connections with their customers.

Dedicated handmade marketplace:

 Amazon Handmade is a dedicated marketplace for artists. Hence, the platform attracts customers who are seeking handcrafted items alone.
How To Get Started Selling on Amazon Handmade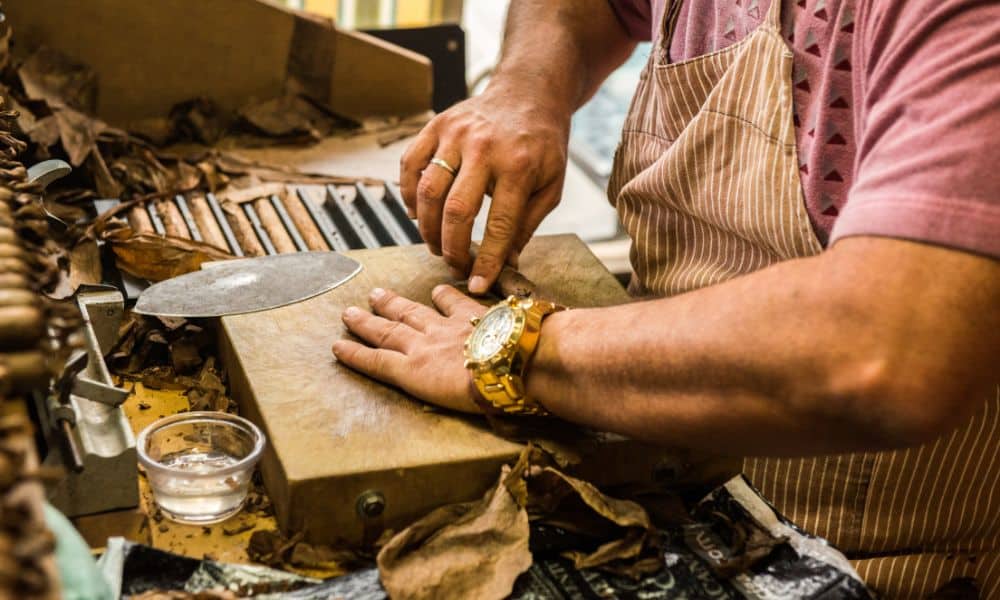 Amazon Handmade differs from the regular Amazon marketplace because it's exclusively for handmade items. Follow these steps to get started on the platform:
1. Create your Amazon Handmade Seller Account.
First, you should go to Amazon Seller Central and register for a seller account. The application process to join Amazon Handmade is a little tedious. Unlike other platforms, you must apply to Amazon Handmade and have your products approved before you can start selling.
2. Choose the right handmade products.
Next, you should provide Amazon Handmade details about your business and craftsmanship. Amazon is very strict when it comes to assessing the legitimacy of its sellers. Hence, you should show the authenticity of your products.
3. Create high-quality listings.
Click the "Add a Product" button within your seller dashboard to start listing your handmade products. Follow the product listing guidelines provided by Amazon Handmade to ensure accuracy.
4. Understand Amazon Handmade shipping policies.
Understand Amazon Handmade's shipping options, rates, and delivery times for your products. Amazon requires certain shipping guidelines that sellers should follow. Knowing and complying with these policies ensures that you avoid penalties or suspension.
5. Provide exceptional customer service.
You should ensure excellent customer service by addressing customer inquiries on time. This helps ensure that customers are happy with their transactions and purchases. They are more likely to become repeat customers and may provide positive reviews and referrals when satisfied.
6. Monitor performance and optimize.
Monitoring your sales, feedback, and product performance consistently using Amazon Seller Central's analytics is important. Likewise, you should optimize your product listings, pricing, and marketing strategies to improve your shop's performance.
Final Thoughts on "Selling on Amazon Handmade"
Amazon Handmade is a helpful platform for artisans aiming to grow their businesses. Its global reach, trustworthiness, and powerful tools open doors to a vast audience while simplifying the selling process. So, if you're passionate about your handmade creations, don't hesitate to explore Amazon Handmade's opportunities.
Do you want more people to see your products on Amazon? Contact the best Amazon ad agency!
Frequently Asked Questions
What are the fees that come with selling with Amazon handmade?
Listing fees associated with handmade items on Amazon are a small investment for the visibility gained among millions of potential customers. When you make a sale, Amazon takes 15%. However, you don't pay anything upfront for listing your products.
What is a professional selling plan on Amazon?
A professional selling plan on Amazon is a subscription-based account that allows individuals or businesses to sell products on the platform. It offers features like bulk listing and inventory management, access to advertising tools, and the ability to sell in multiple categories.
How do I handle returns and customer service on Amazon Handmade?
Sellers are the ones responsible for managing their own returns and customer service. Hence, providing excellent customer service is important on Amazon Handmade. This includes addressing inquiries promptly and resolving issues professionally.
Related Articles
How to Create an Amazon Wish List
What Is the Amazon Choice Badge?