Would you like to know how to create an Amazon Seller account?
Creating an Amazon seller account should be one of your first steps to success if you want to sell online. Regardless of your business scale, Amazon provides a user-friendly platform to get your products in front of millions of potential customers.
This article will discuss all you need to know about creating an Amazon business seller account.
How To Create an Amazon Seller Account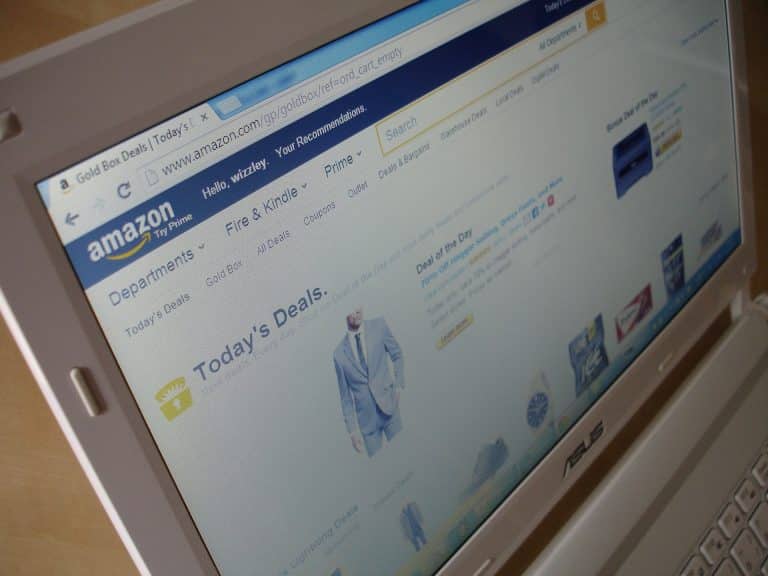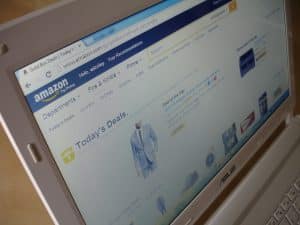 Source: Pixabay
Here is a step-by-step guide you can follow to create your Amazon Seller account:
Step 1: 
Navigate to Amazon Seller Central.
The journey begins at the Amazon Seller Central website. Open your web browser and type in https://sellercentral.amazon.com/. Once there, look for the "Sign Up" button and give it a click to create your Amazon Seller Central account.
Step 2: 
Enter your email.
Provide a valid email address to associate with your Amazon seller account. This email will be your primary contact for all your seller activities.
Step 3: 
Create a password.
Choose a secure password to avoid unauthorized entries into your Amazon Seller account. A strong password usually includes a mix of uppercase and lowercase letters, numbers, and symbols. Once you set your password, hit the "Continue" button.
Step 4: 
Fill in your business information.
Amazon needs to know a bit about your business. So, input your business address, name, and phone number. This information is crucial for setting up your seller profile.
Step 5: 
Verify your identity.
Amazon may ask for additional details for identity verification. This verification may include providing your tax identification number and other business-related information. It is essential for maintaining a trustworthy marketplace.
Step 6: 
Choose your seller account type.
Decide whether you want an individual or professional seller account. An individual seller account might be suitable if you are testing the waters. But if you're serious about selling and plan to do it on a larger scale, go for the professional account.
Step 7:
 Enter your billing information.
Amazon will require your billing information to get your products listed and start making sales. This information includes your credit card details and bank account information like your bank account statement, name, and account number. Amazon charges fees based on your sales and the account type you choose.
Step 8: 
Verify your phone number.
Amazon might send a verification code to the phone number you provided. Enter this code to verify your phone number and complete the setup process.
Step 9: 
Set up two-step verification.
For added security, set up two-step verification. This extra layer of protection ensures that only you can access your account.
Step 10: 
Read and accept the terms.
Take a moment to read through Amazon's terms and policies. If you agree, click the box to indicate your acceptance.
Step 11: 
Start selling.
Congratulations! You have successfully created your Amazon Seller account. You can start listing your products and managing your sales through the Seller Central dashboard.
Read more: How much do Amazon sellers make?
How Do You Start an Amazon Business?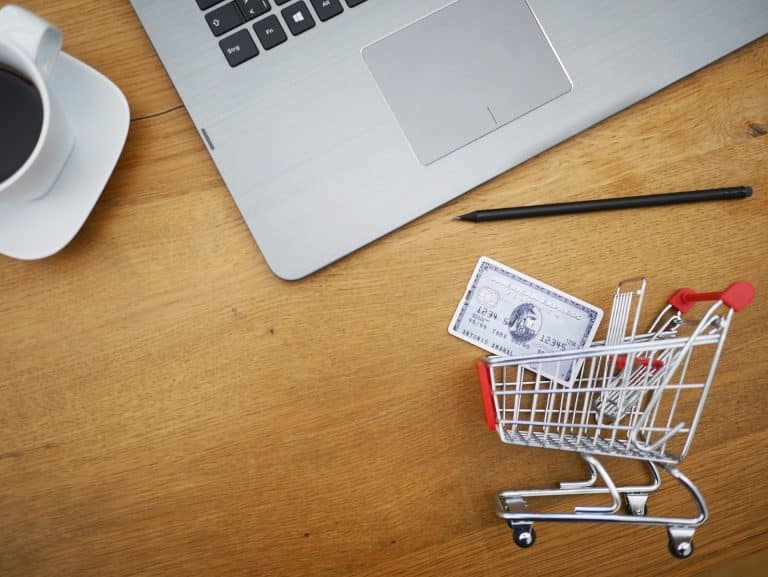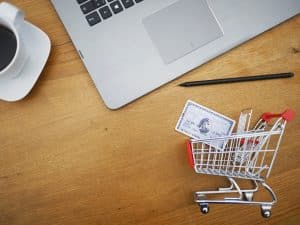 Source: Pixabay
Now that you know how to create your Amazon seller account, follow the steps below to start your Amazon business:
Step 1: 
Research and choose your business model.
Amazon offers various business models that cater to different types of sellers. Understanding these models is crucial for anyone looking to start selling on Amazon. Below are the various business models you can choose on Amazon:
Retail arbitrage: 

In retail arbitrage, Amazon sellers purchase discounted or clearance products from retail stores and resell them on Amazon at a higher price. This business model requires a minimum upfront investment suitable for beginners.

Online arbitrage: 

This business model is similar to retail arbitrage but is conducted online. Online arbitrage requires you to source discounted products from online retailers and resell them on Amazon. Compared to retail arbitrage, it has a broader product selection.

Private labeling: 

In private labeling, you create a brand and sell products under it. It requires sellers to source generic products, label them with their brand, and sell them on Amazon.

Wholesale: 

The wholesale business model requires Amazon sellers to purchase products in bulk from authorized distributors, buy in bulk, and resell on Amazon. With this business model, you gain access to a wide range of products and less focus on branding.

Dropshipping: 

Sellers practicing this Amazon business model sell products without holding inventory. They list products for sale, and when a customer makes a purchase, they order the product from a third-party seller and ship it directly to the customer.

Handmade: 

In the Handmade business model, sellers sell unique handmade or custom products. This business model requires you to create or craft your products and list them on Amazon Handmade.

Merch by Amazon: 

This business model requires sellers to design and sell custom apparel. Sellers create designs, upload them to Merch by Amazon, and earn royalties on each sale. Merch by Amazon requires no upfront costs, and Amazon handles production and shipping.

Kindle Direct Publishing (KDP): 

Sellers write and publish books through Kindle Direct Publishing and earn royalties on sales. This business model is a creative outlet with potential for passive income. However, it requires writing and marketing skills.
Step 2: 
Set up your Amazon Seller account.
Creating an Amazon Seller account is the first practical step. Follow the steps outlined earlier in this guide to set up your Amazon Seller account. Choose between a professional account and an individual seller account based on your business needs.
Step 3: 
Source or create your products.
Decide whether you will manufacture, source, or create your products. You may consider sourcing from Alibaba or selling handmade items. Ensure your products align with Amazon's guidelines and quality standards.
Step 4: 
Optimize your product listings.
Create compelling product listings that provide accurate information and entice potential buyers. Use high-quality images, write engaging product descriptions, and include relevant keywords to improve your product's visibility in Amazon search results.
Step 5: 
Pricing strategy.
Establish a competitive pricing strategy. Research prices of similar products on Amazon and consider your costs, including manufacturing, shipping, and Amazon fees. Also, it would help if you considered running promotions or offering bundled deals to attract customers.
Step 6: 
Select your preferred fulfillment methods.
Amazon offers different fulfillment methods to suit the diverse needs of sellers. These methods determine how your products are stored, picked, packed, and shipped to customers. The following are the fulfillment methods on Amazon:
Fulfillment by Amazon (FBA): 

If you use FBA, you send your products to the Amazon fulfillment center, and Amazon stores your inventory. When customers order, Amazon picks, packs, and ships the product. Also, the platform handles returns and customer service. Although your product has access to Amazon Prime benefits, fulfillment fees apply, and there are additional costs for storage.

Fulfillment by Merchant (FBM): 

If you use FBM, you store your products. When a customer orders, you pick, pack, and ship the product. Sellers who use FBM handle customer service returns and have more control over the fulfillment process. Although FBM has lower fulfillment costs, it requires more hands-on involvement, and your products may not qualify for Amazon Prime benefits.
Read more: Amazon FBA vs. FBM.
Step 7: 
Marketing and promotion.
Utilize Amazon's advertising tools to promote your products. Sponsored Products and Amazon PPC (Pay-Per-Click) campaigns can increase your product's visibility. Also, leverage social media and other external marketing channels to drive traffic to your Amazon store. For the best results, we recommend using an Amazon ad agency.
Step 8: 
Customer service and reviews.
Provide excellent customer service to build a positive reputation. You should reply promptly to customer inquiries and address any issue professionally. Encourage satisfied customers to leave positive reviews, as these reviews significantly impact your products' credibility on Amazon.
Step 9: 
Scale your business.
As your business gains traction, explore growth opportunities. Consider expanding your product line, exploring international markets, and optimizing your operations for efficiency. Stay updated on Amazon's policies and adapt your strategies accordingly.
Step 10: 
Analytics and improvement.
Regularly analyze your sales data and customer feedback. Use this information to refine your product offerings, pricing strategies, and marketing efforts. Adaptation is crucial in the dynamic world of e-commerce.
The Costs of Selling on Amazon
Selling on Amazon involves various fees; understanding them is crucial for effective financial planning. Below are the various Amazon fees:
1. Individual seller account fees.
Amazon charges individual seller account holders $0.99 per item sold.
2. Professional seller account fees.
Amazon charges sellers who use the professional selling plan $39.99 every month.
3. Referral fees.
Amazon charges all sellers a percentage of their items' sales price, which varies by category, typically 12% to 40%.
4. Variable closing fees.
These fees apply to media items such as books and DVDs.
5. Fulfillment by Amazon (FBA) fees.
Amazon charges sellers for storage, picking, packing, and shipping. These fees vary based on products' size and weight.
6. Storage fees (FBA).
These fees are incurred for products stored in Amazon's fulfillment centers, varying by the size and volume of inventory.
7. Long-term storage fees (FBA).
These fees are charged for items stored for more than 365 days. So, it would help if you regularly managed your inventory to avoid long-term storage fees.
8. Refund administration fee (FBA).
This fee is applied if Amazon issues a customer refund.
9. Subscription box fees (if applicable).
Amazon charges sellers using the Subscription Boxes program.
10. Advertising costs.
These fees vary on the type of ads, whether Sponsored Products or Sponsored Brands.
11. Shipping costs (if handling fulfillment yourself).
These fees are determined by the shipping method and carrier you use.
Other Basic Things Sellers Should Know
The following are some other basic things you should know before you start selling on the Amazon online marketplace:
1. Amazon Best Sellers Rank (BSR).
Amazon Best Sellers Rank is a numerical ranking Amazon assigns to products based on their sales performance with specific categories. It considers recent and historical sales, considering factors like order frequency.
2. Selling products on Amazon Prime.
Amazon Prime is a subscription service that offers various benefits to members, including free and fast shipping. Products eligible for Prime enjoy higher visibility and appeal to a large customer base.
Final Thoughts on "How To Create an Amazon Seller Account"
You've opened a door of opportunities by learning how to create your Amazon Seller account and how to start selling on Amazon. Opening an online business on Amazon allows you to sell and showcase your products to a global audience. Remember to monitor your Seller Central dashboard for updates and opportunities while you're at it.
Frequently Asked Questions
Why must I choose between a professional and an individual seller account?
The account type determines your selling volume and associated fees. An Individual seller account suits occasional sellers, while a professional selling plan is for sellers with higher sales goals.
What are the key differences between Fulfillment by Amazon (FBA) and Fulfillment by Merchant (FBM)?
FBA involves Amazon taking care of storage, packing, and product shipping, while FBM means you manage these aspects.
How can I optimize my product listings for better visibility on Amazon?
Optimize your product titles, descriptions, and images. You should also use relevant keywords, provide accurate information, and aim for high-quality visuals to attract potential buyers.
Related Articles
The Best Items to Resell on Amazon
Amazon Influencer Program Guide