Are you considering selling on TikTok?
TikTok isn't just a platform for sharing entertaining videos. It's a thriving marketplace where individuals and businesses can showcase and sell their products.
This blog post will cover everything you need to know to start selling on TikTok. Secure your way to the top by reading the following:
Can I sell on TikTok?
Why should I sell on TikTok?
How to sell on TikTok
Frequently asked questions about how to sell on TikTok.
Can I Sell on TikTok?
If you are wondering if you can sell items on TikTok, the answer is "Yes." Since 2020, TikTok has partnered with e-commerce companies like Shopify, BigCommerce, Pretashop, and Ecwid to offer its users premium shopping solutions. The social media giant has now taken this a step further by launching TikTok Shop, its e-commerce product.
These features allow sellers to showcase products and make them available for sale. So, TikTok users can make purchases without leaving the app.
Why Should I Sell on TikTok?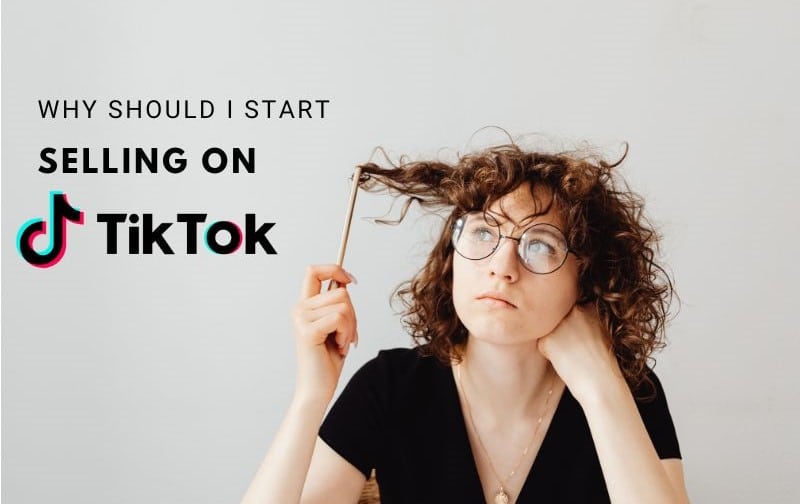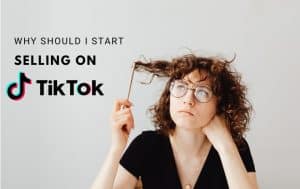 According to Statista, American consumers spend more time viewing and scrolling on TikTok than other social media platforms. Another study also shows that about half of TikTokers half purchased an item after seeing it on the platform. These stats show TikTok's great potential as a marketing tool.
Here are more reasons you should sell your products on TikTok:
Vast audience: TikTok has over a billion active users worldwide, providing a massive pool of potential customers.
Engagement: The platform's short, engaging videos can captivate your audience and keep them interested in your products.
Trend utilization: You can harness TikTok trends to make your products more relatable and appealing to a broader audience.
Cost-effective: TikTok can be an affordable way to reach your target market compared to other advertising options.
Creativity: The platform encourages creativity. It allows users to showcase products in unique and compelling ways.
Direct interaction: TikTok enables direct engagement with your audience through comments, likes, and messages.
Brand building: You can build a strong brand presence by consistently sharing your story and values.
Read more: Does TikTok advertising work?
How To Start Selling on the TikTok Shop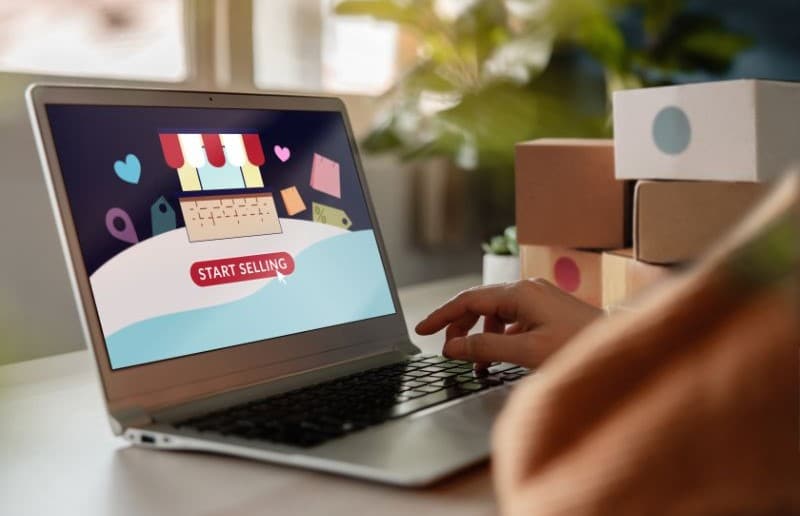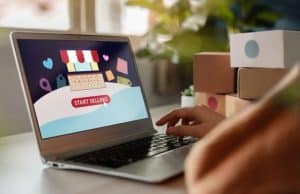 You can scale your online business by using TikTok's e-commerce solutions. Here are steps you can follow to start selling products on TikTok shop:
1. Create an account.
First, you need to create an account on the TikTok Shop. You can create one with your existing TikTok account. However, if you have a personal account, you need to switch it to a business account.
Visit the TikTok Shop seller page and click the "Sign up with a TikTok Account."
 You will be directed to the "Authorize with TikTok" page; click "Authorize."
You can complete your account creation by clicking "Start Selling."
2. Finish your Sales Account Data and Verification.
To start your selling journey on the TikTok shop, you need to provide your sales account data and verification information. Begin by choosing the type of business you want to run. Then, type in the shop name and upload any identification needed in the verification stage. After successfully uploading your UMID on the TikTok verification page, click "Submit" to process it.
3. Add your products to your TikTok shop.
Once your TikTok account has been successfully verified, add your product listing to your shop. To do this, follow these steps:
Ensure that the product on your TikTok follows the TikTok policies.
Click "Add first product" and select "Upload now,"
Then, type in the product name and other descriptions about the product and select the proper "product category,"
Upload at least three photos of the product and ensure it has a 1:1 dimension showing product details.
Once you are good to go, click "Publish."
Note: You can also upload product videos on your TikTok shop.
Final Thoughts on "Selling on TikTok"
Selling on TikTok allows you to take advantage of a dynamic and engaging platform. With its user-friendly features and creative tools, the TikTok Shop empowers sellers to showcase their products in a fun and authentic way. It is e-commerce on a whole new level.
Are you looking to boost your sales on TikTok? Contact the best TikTok advertising agency!
Frequently Asked Questions About How To Sell on TikTok:
Can I start selling on TikTok without any followers?
Unfortunately, you can not start selling products on TikTok unless you create your own TikTok business account and have a minimum requirement of 1,000 followers.
How much does it cost to sell on TikTok?
Depending on your product sales, it usually ranges from 1.8% to 5%.
What is one of the easiest ways to encourage users to create content for your brand?
You can create a TikTok hashtag challenge about your brand.
Related Articles
How To Find a TikTok Video You've Watched
How To See Favorites on TikTok in 4 Easy Steps