June 1, 2017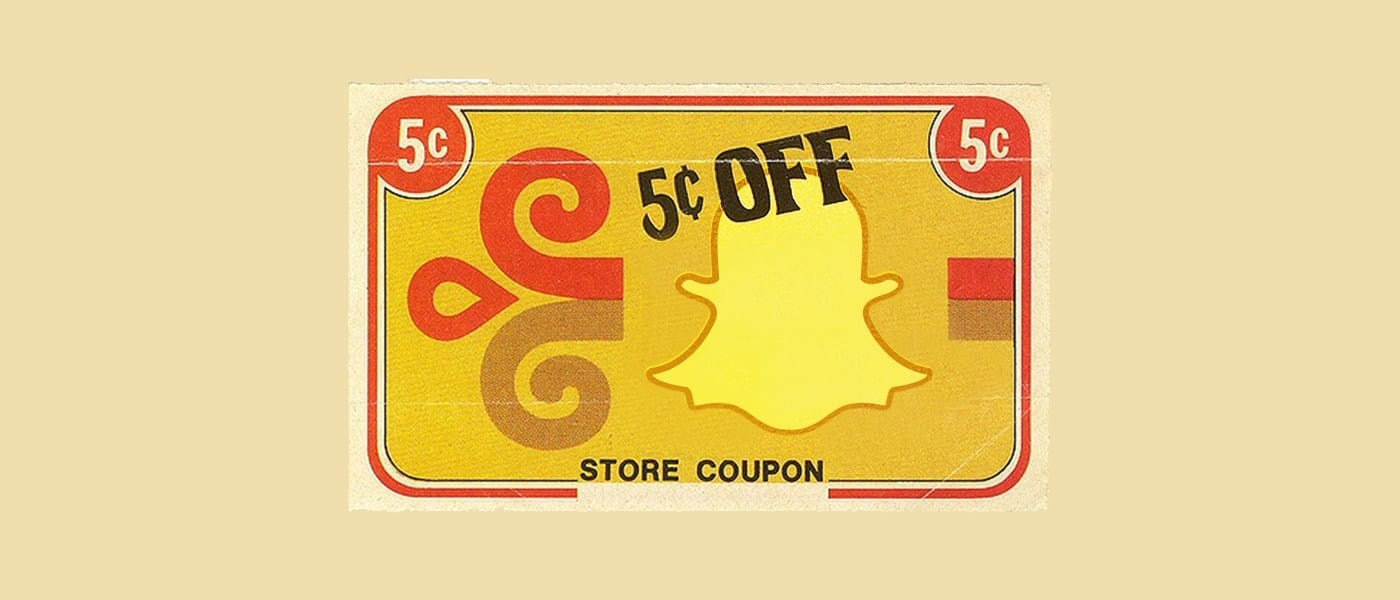 Snapchat is fighting the good fight to bring in the revenue. According to Digiday, the network is rolling out discounts and incentives to potential ad buyers. Specifically, Snap is pushing its recently announced advertising product, the self-serve ad manager, to encourage agencies to invest.
@Snapchat targeting potential ad buyers with discounts and incentives. #digitaladvertising #discounts
Click To Tweet
The promotional offers reportedly extend through mid-June, towards the end of Snap's second quarter. After meager first quarter results, the company likely plans to redeem itself to potential investors.
Snap's promotional efforts are common for social networks. Both Facebook and Twitter have targeted agencies with discount offerings over the years. Snap is simply hopping aboard the bandwagon to stand out on its own as a successful public company.
Multiple anonymous media buyers told Digiday that Snapchat has offered them either 10% coupons or 10% discounts for API (application programming interface) purchases made through Snapchat.
To Discount Or Not to Discount—That Is The Question
Although Snap's aggressive pursuit is commendable, the company needs to consider its strategy after the second quarter results are in. If agencies are happy with the self-serve ad manager, but only at the discounted price, what is Snap's plan for keeping these buyers? Should they continue to offer discounts going into the next cycle?
In any case, now is a good time for agencies that are on the fence about Snapchat advertising to consider the investment. Snapchat is currently eager to please, so it is worth looking at what the company is offering.
Comments
comments