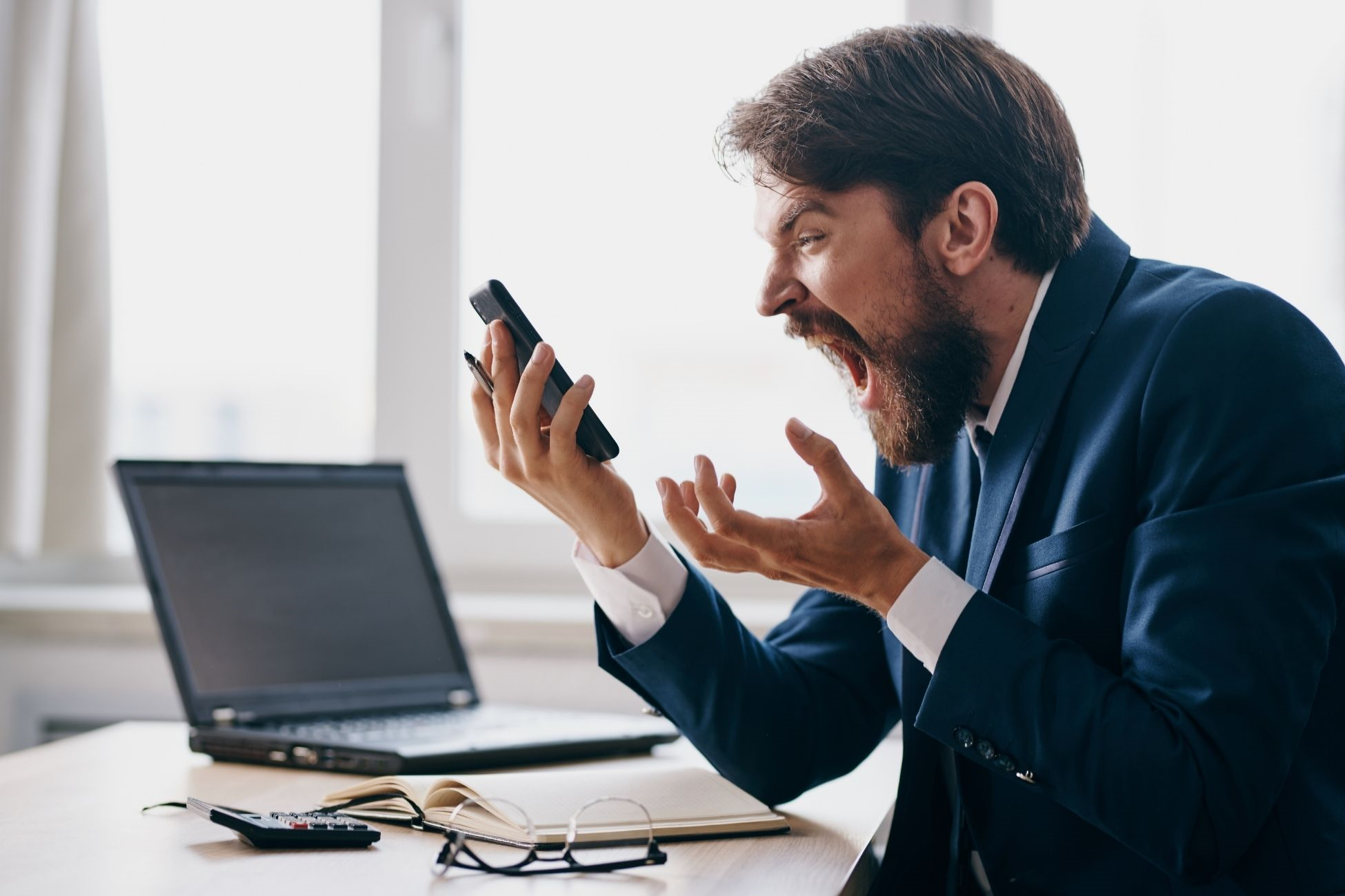 Is your TikTok ads account suspended? 
TikTok is a top destination for advertisers looking to market their products and services. However, TikTok advertising can sometimes be bumpy, especially when an ad account gets suspended.
This blog post will unravel the reasons behind TikTok ad account suspensions, provide tips to prevent them, and guide you on recovering your account.
Why Is Your TikTok Ads Account Suspended?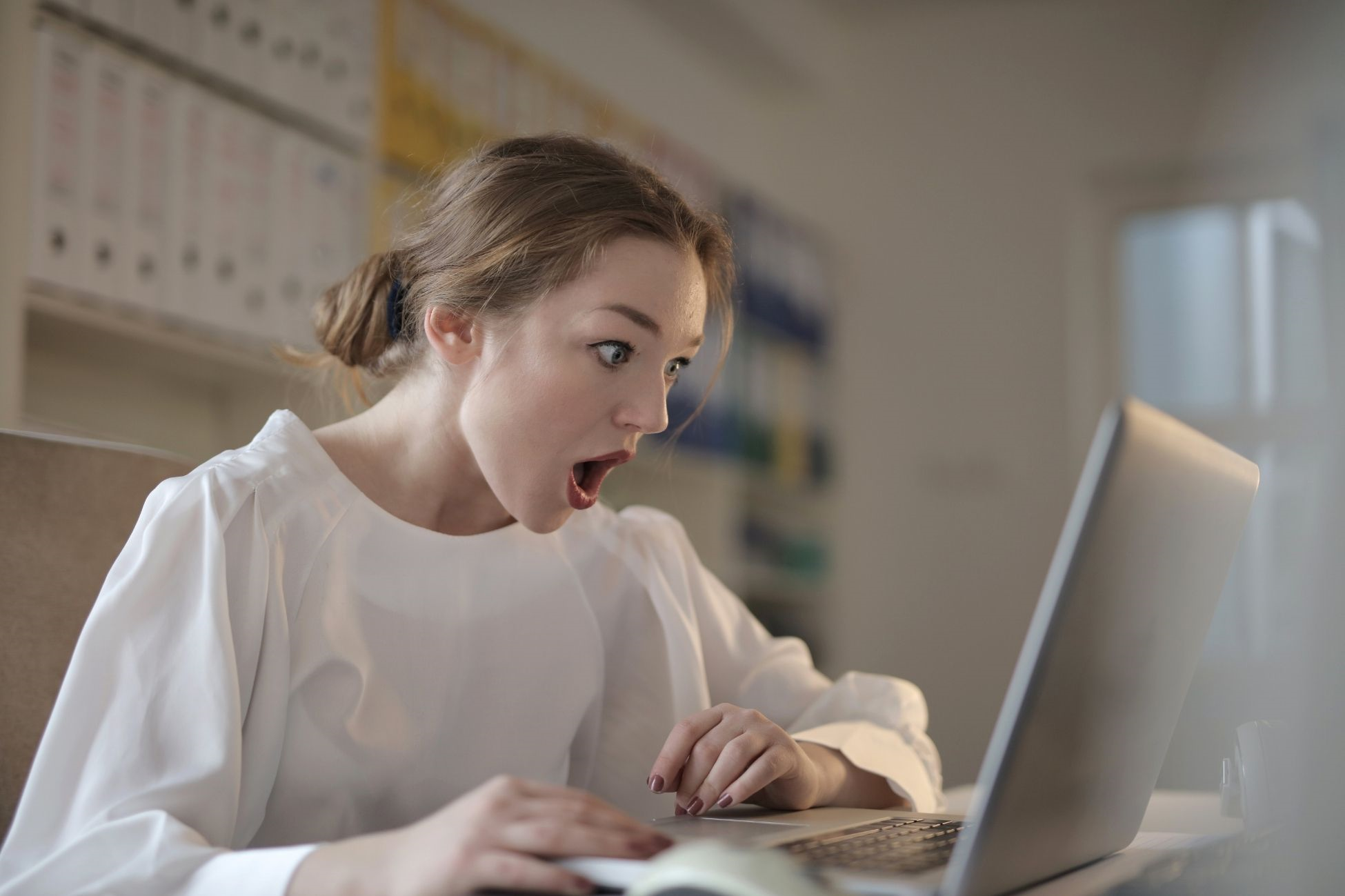 If your TikTok ads account is suspended, you have repeatedly or unintentionally violated the TikTok community guidelines. TikTok will stop your ads campaign and notify you through the TikTok ads manager. Let's look at the common reasons for account suspension:
1. Violation of TikTok's advertising policies.
Your TikTok ad account may be permanently or temporarily suspended if your ads violate advertising policies. These policies are the rules and guidelines that you must follow when creating and running ads on TikTok. You can violate TikTok's policies by promoting ads relating to: 
The sale of animals and their parts
Adult sexual products, services, and entertainment
Casinos and gambling games
Cigarettes and tobacco products
Counterfeiting and piracy
Drugs and paraphernalia
Police/military gear and equipment
Political and issue-based advertising
Unacceptable business practices.
2. Payment Issues.
Your ad account may be suspended due to payment. When advertisers have payment issues, TikTok usually suspends their ad account until they resolve them. Here are some common payment issues that can lead to TikTok ads account suspension:
Continuous declined payments
Unresolved charge disputes
Unsettled balances
Billing information error.
3. Unusual activities.
TikTok may suspend your ad account if the platform detects unusual and suspicious activity. Here are some of the unusual activities that TikTok can result in account suspension:
Creating too many ads in a short time can make TikTok think your ad account is trying to spam the platform with ads and behave maliciously.

Making sudden changes to your ad account settings without a proper reason can trigger red flags.

Receiving a lot of fake or invalid traffic from your ads. TikTok ensures that advertisers get authentic user interaction.

Clicking your own ad. TikTok regards this as cheating and a serious violation.
4. Copyright violation.
TikTok takes copyright infringement very seriously. It prioritizes originality and creativity and wants advertisers to respect intellectual property rights. Here are ways you can violate copyright rules and get your account suspended:
Using copyrighted music in your TikTok ads.

Using unauthorized images or videos.

Using duplicate ads and reposting content without permission.

Using trademarks and logos in your ads without the approval or permission of the owner.
How To Resolve TikTok Ads Account Suspension
A suspended TikTok account can harm your business and reputation, as it will prevent you from achieving your marketing goals. If you are trying to resolve your TikTok ads account suspension, follow the steps below:
1. Log in your TikTok ads manager account.
Start your appeal process by logging into your TikTok ads account. The ads manager has all you need.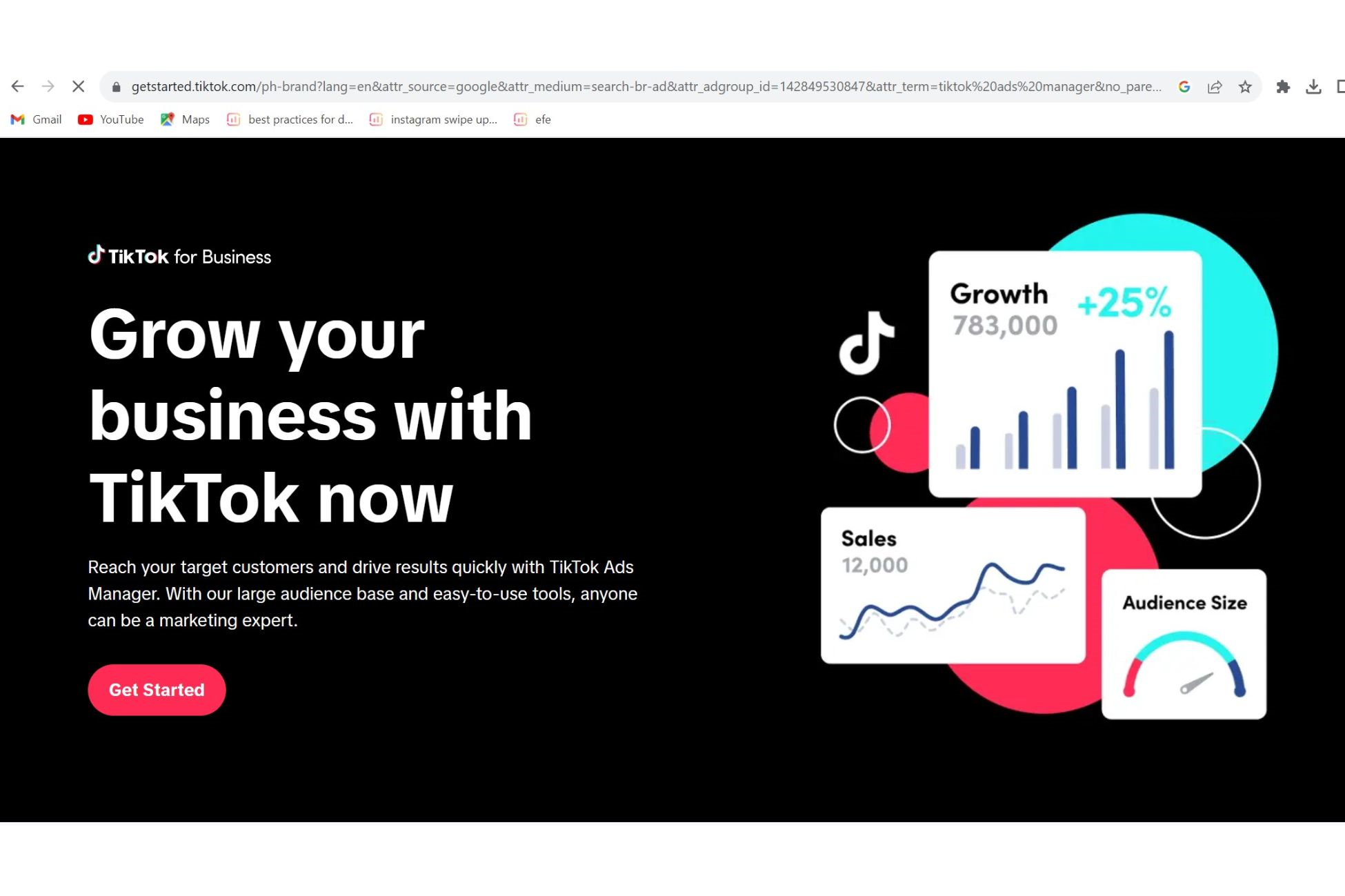 2. Carefully review the suspension notification.
Once logged in, carefully review the suspension notification. This will help you understand why you were suspended.
3. Go to the TikTok support center.
You can use the TikTok support option or directly open the support center from the ads manager dashboard.
Click the "

Help

" button or question mark (

?

) button on th

e dashboard.

Click "

Contact us

."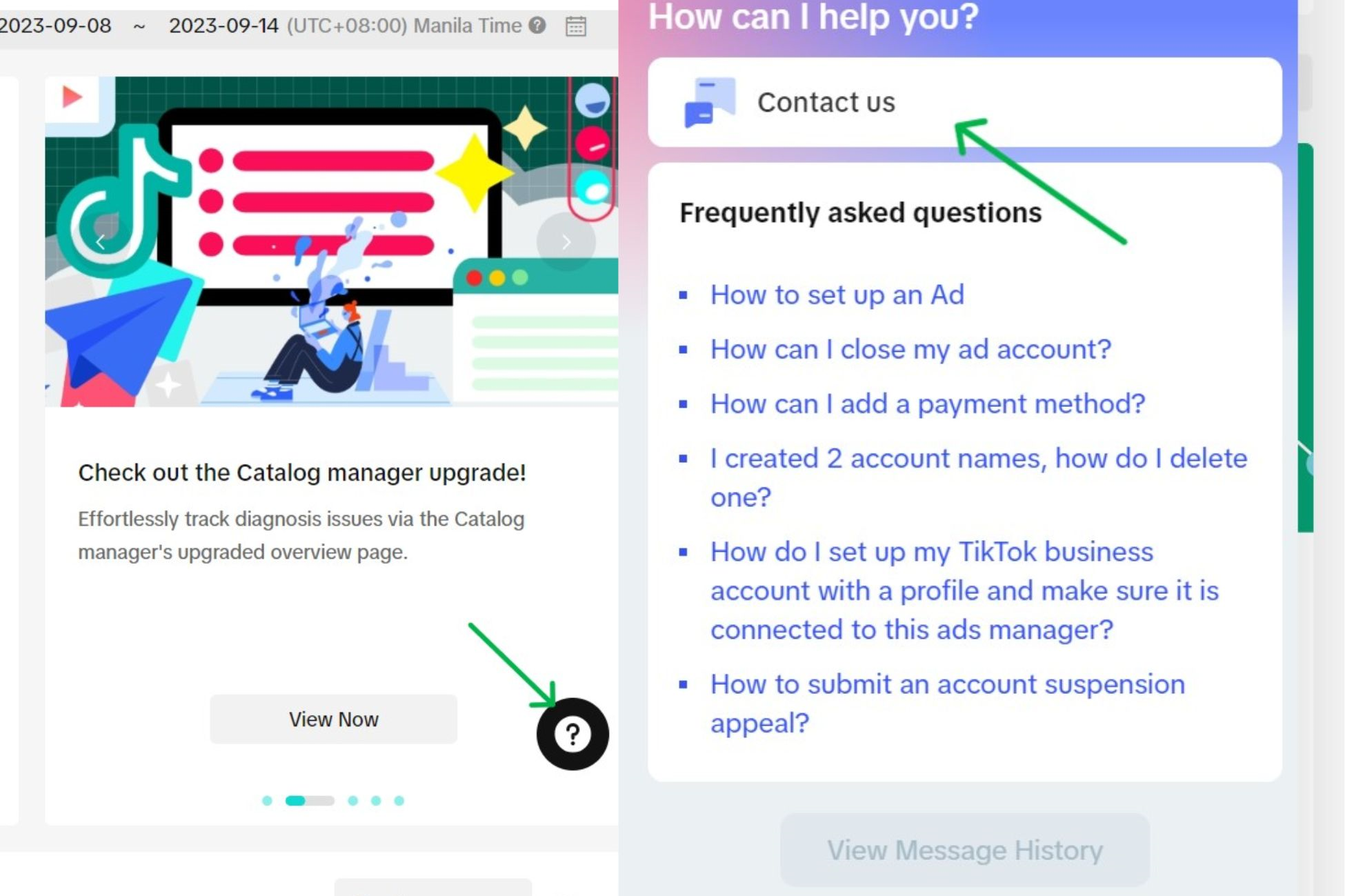 4. Account review.
Click "Account Review and Appeal"  and then "Suspended Ads Manager Appeal."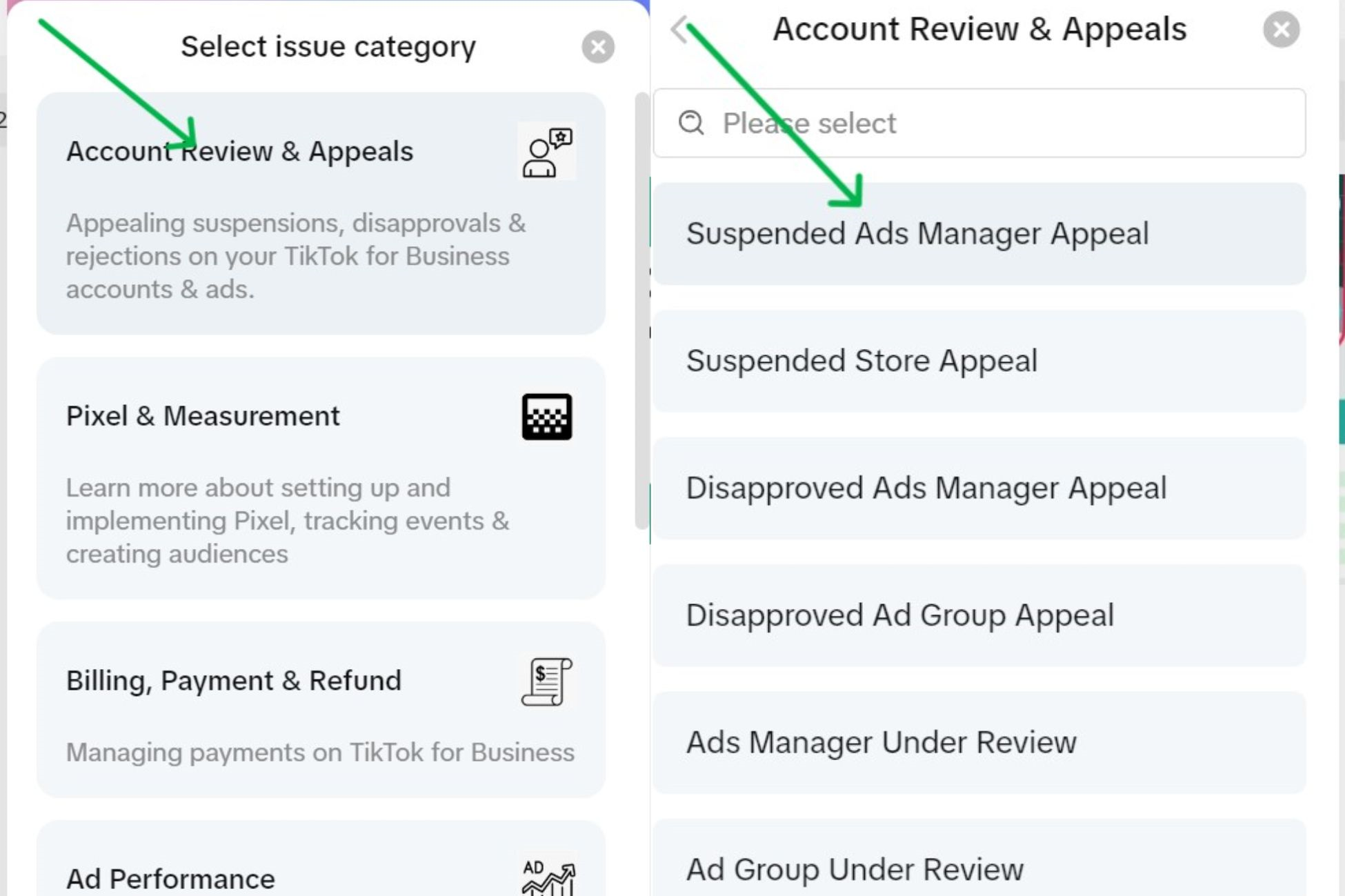 5. Fill out the appeal form.
TikTok provides an appeal ticket, where you can fill in the details of your appeal. Enter the following information:
Ticket Title

: A summary of your issue.

First Name

: Your given name so that they can ad

dress

you.

Ad Group ID

: Enter the ad group ID.

Yes or No

: Select the option that applies to you.

Details

: Provide as much information as possible about your account suspension, including any documents or evidence that support your case. Once you're done, click "

Submit

."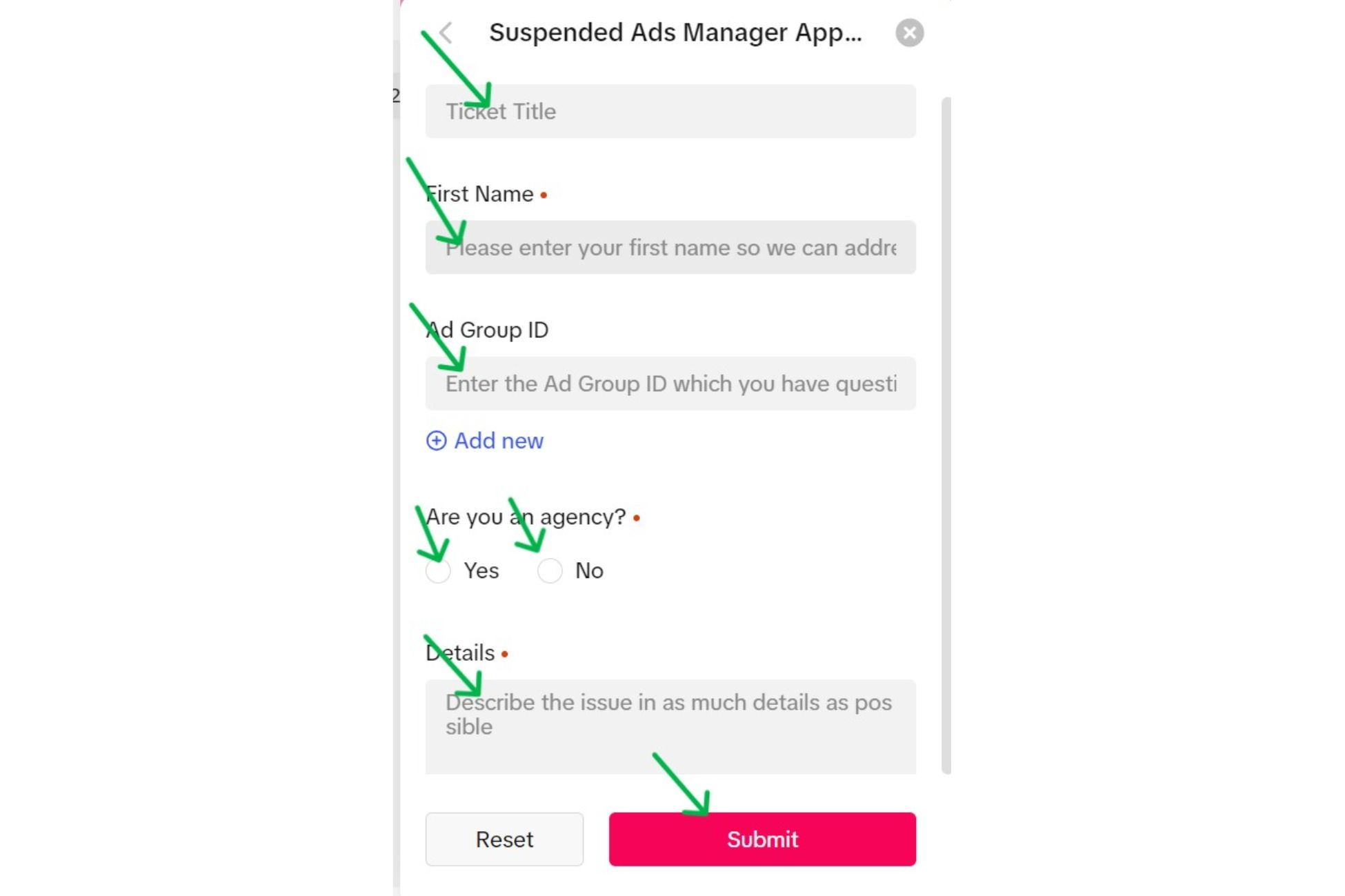 6. Wait for response.
You should continuously check if there is a response from TikTok support or Customer support. It may take time, so be patient.
Tips to Prevent TikTok Account Suspension
The way to prevent your TikTok account suspension is to follow their policy and guidelines. You should follow these guidelines to prevent your account from being suspended.
Follow the TikTok policy and guidelines.

Avoid misleading and deceptive content.

Don't promote prohibited content.

Don't use copyrights or trademarks without obtaining the owner's permission.

Don't use engagement bait on your content to boost your ads.

Ensure you are always alert and informed of the policy changes on TikTok.
Final Thoughts
TikTok ad account suspensions can be frustrating for both TikTok users and advertisers. To avoid more problems, understand the reasons and take the right actions. Remember to follow TikTok's rules and guidelines to achieve your marketing goals.
Do you want to run a TikTok ad campaign without worrying about suspensions? Partner with the best TikTok advertising agency.
Frequently Ask Questions
Can my TikTok ads account be permanently banned if I don't resolve the suspension?
Yes. Your TikTok ads account will be permanently banned if you don't resolve the issue promptly, especially if the cause of suspension is serious. 
How long will the suspension of my TikTok ads account last?
If your account has been suspended, TikTok will send you a notice within 180 days for you to submit an appeal. However, this may vary depending on how serious your issue is.
Is it possible to access my ads even if my TikTok ads account is under suspension?
You can still access through your ads in your account. However, you can't create a new campaign or make any changes.
Related Articles
How To Change Your Username on TikTok
How To See Favorites on TikTok