Do you want to get the TikTok verified symbol on your account?
Getting the TikTok verified badge will boost your credibility on the platform. But TikTok verification doesn't only add a touch of authenticity to your profile, but it also opens up new opportunities.
This blog will show you how to get verified on TikTok.
What is the TikTok Verified Symbol?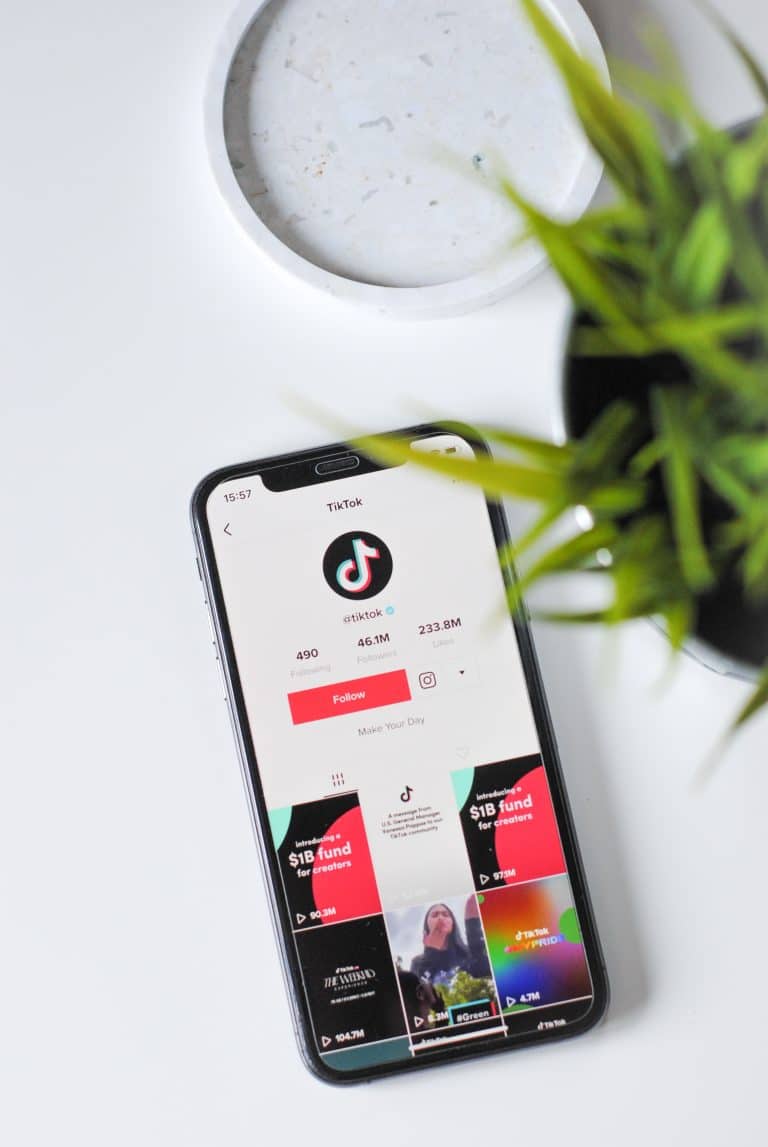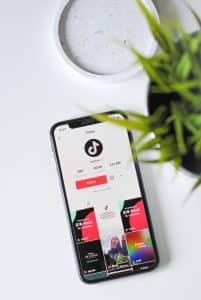 Source: Unsplash
The TikTok verified badge is a blue check mark next to TikTok users' profile names. It signifies that TikTok has confirmed the authenticity of an account. This indicates that the account belongs to a notable figure, celebrity, or brand. Having this blue checkmark makes your profile stand out and can increase your visibility on the platform.
Read more: How to save drafts on TikTok.
Why You Should Get TikTok Verification
TikTok verification offers several benefits. They include:
1. Instant credibility.
Imagine scrolling through TikTok, and you come across two similar profiles, one with a blue check mark and the other without. Which one would you trust more? Most likely, the verified account. That blue tick is a stamp of originality indicating that a TikTok account belongs to a real person, not a copycat. So, when you get verified on TikTok, it instantly boosts your brand's credibility.
2. Instant visibility.
TikTok verification does more than make you look legit. It also helps you stand out in a sea of content. With millions of users on the social media platform, having that blue check mark makes your profile catch the eye. This increased visibility can lead to more followers, likes, and shares, helping you grow your TikTok presence.
3. Exciting opportunities.
Are you dreaming of collaborating with big brands, participating in trending challenges, or hosting live events on TikTok? Getting TikTok verification can make your dreams come true.
Brands and businesses often prefer verified creators because they know they deal with a genuine influencer or public figure. So, when you get verified on TikTok, you open doors to exciting partnerships and opportunities you might not have had otherwise.
4. Protective shield.
Safety is a top priority on TikTok. When you are verified, it becomes easier for people to recognize you as the real you. TikTok verification helps prevent others from impersonating you or using your name maliciously. It is a protective shield for your online identity.
5. Official recognition.
Do you consider yourself a public figure, celebrity, or influential content creator? TikTok verification serves as an official badge confirming your status. It tells the TikTok community you are worth following and paying attention to.
Steps to Request Verification for Your TikTok Account
Follow the easy verification process below to request verification on TikTok:
Step 1:
 Prepare your TikTok profile.
Before you apply for verification, ensure your TikTok profile is in decent shape. Here is what you need to do:
Choose a clear and recognizable profile picture that enables people to easily identify you.

Craft an engaging bio that describes who you are. Keep it concise and interesting.

Add links to your profile on other social media platforms.
Step 2
: Follow TikTok's community guidelines.
TikTok has rules in place to maintain a safe and positive community. You should familiarize yourself with its community guidelines and ensure your content follows them. 
Step 3
: Gather supporting documents.
TikTok may ask for supporting documents to prove your authenticity. These documents include:
Government-issued ID: 

A driver's license, passport, or official ID.

Mentions in the media: 

If you are a public figure, collect articles, websites, or press releases that mention you.

Evidence of influence: 

If you are a content creator, gather evidence of your influence, such as a substantial follower count on TikTok.
Step 4
: Request verification.
To send your TikTok account verification request, do the following:
First, please go to your TikTok profile.

Tap the three dashes in the top right corner.

On the pop-up screen, select "Settings and privacy."

Select "Manage Account."

Tap "Verification."

Fill in the required information, including your account category, and upload the supporting document when prompted.
Step 5
: Be patient.
After submitting your verification request, you only have to wait while TikTok reviews your application. This process can take time, so stay patient and create great content.
Conclusion
The TikTok verification badge is more than just a fancy blue checkmark. It is about boosting your credibility, increasing visibility, unlocking exciting opportunities, ensuring online safety, and confirming your official status on TikTok. If you are eligible, why not try to get verified on TikTok and elevate your game on the platform?
Are you considering taking your marketing campaign on TikTok? Guarantee the best results by hiring the leading TikTok advertising agency.
Frequently Asked Questions
What is the TikTok verified badge?
The TikTok verified badge is a blue checkmark beside a user's profile name. It signifies that TikTok has confirmed the account's authenticity.
What types of personalities can get verified on TikTok?
TikTok normally verifies accounts that fall into one of these categories:
Celebrities and public figures.

Brands and organizations.

Content creators with a significant follower count and engagement.
What documents do I need for TikTok verification?
To prove your authenticity, TikTok may request supporting documents. These documents could include the following:
Government-issued IDs.

Articles or websites that mention you.

Evidence of your public figure status, such as a strong following on TikTok or other social media platforms.
Related Articles