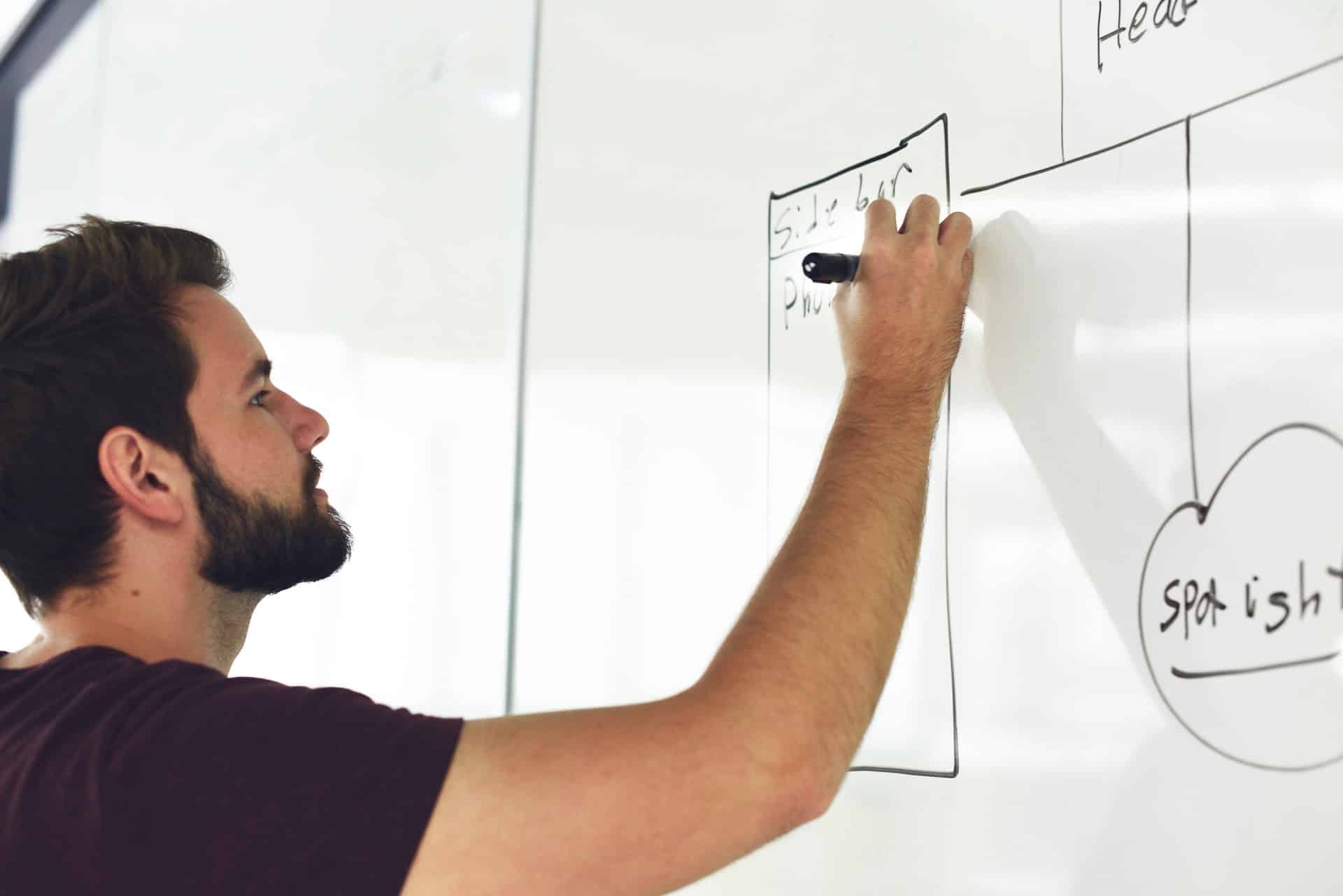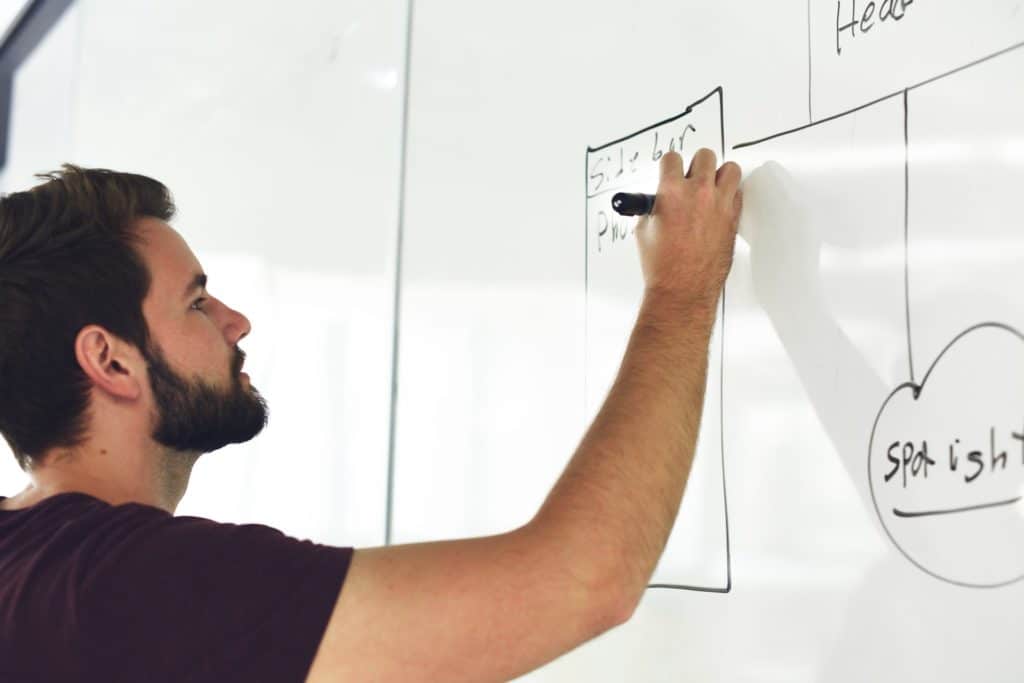 Marketing is so much different now than it used to be. Most campaigns are digital, with social media as the biggest channel for delivering ads to audiences. Facebook in particular has helped many businesses succeed, but if you're unfamiliar with the platform, if you don't know how Facebook advertising works, you could waste a significant amount of money, not to mention time. This article contains a Facebook marketing strategy used by the biggest Facebook ad companies that will help you succeed on the biggest social networking platform in the world.
Be Specific About Your Business Goals
If you're turning to Facebook to market your business, you need to know exactly what you want out of it in order to measure whether or not the platform is working for you. Think about your business goals with your marketing team or Facebook advertising agency, and write down what you want to accomplish: Do you want to increase sales, boost brand awareness, drive app installs?
Facebook's numerous ad objectives will help you achieve your business goals. These objectives fall under three of the following categories.
Awareness: generates interest in your business's offerings
Consideration: gets users thinking about your business
Conversions: encourages users to buy your product or service
Awareness
The awareness category includes the following objectives:
Brand awareness: spreads the word about your brand so more people know about it
Reach: reaches as many users who match your target audience as possible
Consideration
The consideration category includes
Traffic: drives visits to your website or app
App installs: directs users who click on your ad to the app store to download your app
Engagement: increases the number of users who see and engage with your Facebook page content, such as posts and events
Video views: gets more users to watch your Facebook videos
Lead generation: acquires new leads by collecting customer information, such as email addresses, first and last names, and phone numbers
Messages: encourages more users to engage in conversations with your business on Facebook Messenger
Conversions
The conversions category includes the following:
Conversions: prompts more customers, new or existing, to purchase on your website, subscribe to your mailing list, download your app, or make other conversions relevant to your business goals
Catalog sales: promotes items from your product catalog that are relevant to your target audience
Store visits: drives foot traffic to your business's brick-and-mortar location
By clearly identifying your objectives, it'll be easier to craft ads and organic content that best fit your needs, which will more likely result in a successful Facebook campaign.
Determine Who Is Your Target Audience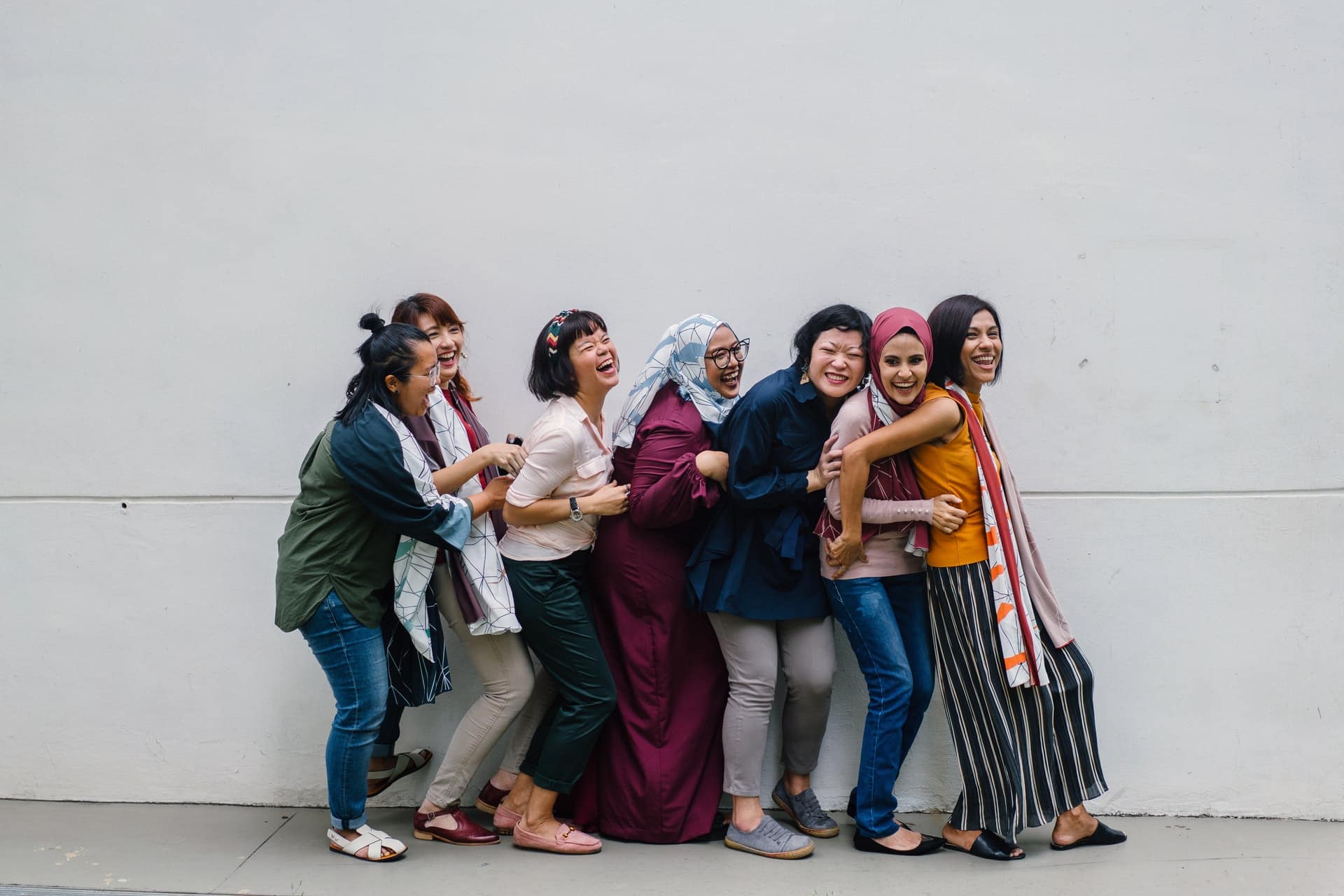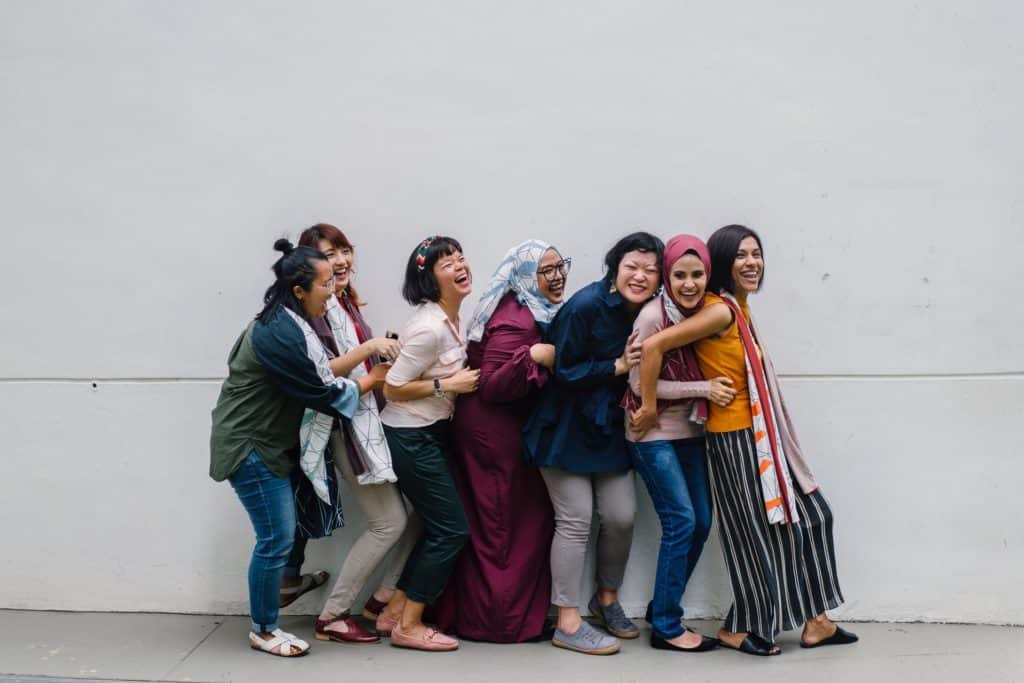 No Facebook content, organic or paid, is going to perform well if it's delivered to an audience unlikely to engage. A hardcore rock-and-roller, for instance, probably won't buy your opera album, so promoting your CDs to this individual isn't going to deliver the conversions you're aiming for. You should be able to answer the following questions to determine who is your target audience.
What are their key interests? For example, if you're promoting a romantic comedy, your ideal audience includes users who enjoy movies, romance, and comedy.
Where do they live? If your business is entirely online, your target audience may live anywhere. However, if you're trying to reach locals to drive foot traffic, specify a geographical radius. Other factors, such as seasonal influences, may also determine the location of your target audience.
What age demographic do you want to reach? Do you want to reach millennials, gen Zs, or parents?
Does your target audience have a specific range of income? If you offer expensive products or services, you don't want to deliver your ads to an audience that may not be willing to spend too much money.
Is education a factor? For example, if you sell college supplies, your target audience may be recent high school graduates.
Other factors may also be important to know, depending on the product or services you offer and your objectives. Add any relevant questions to the above list and be as specific as possible. Knowing everything you can about your target audience will help you deliver relevant content to people who are most inclined to respond.
If you've already accumulated a list of customer leads, you can upload it to Facebook as a Custom Audience. Facebook will use that information to deliver your ads to users who have already interacted with your business in some way. But be aware of Facebook's latest efforts to be more transparent with users about advertisers who target them with Custom Audiences.
To reach new customers, you can use your Custom Audience to create a Lookalike Audience, which targets users with similar interests and demographics to those of your Custom Audience. This ensures your ad will be delivered users who are likely to interact with your business.
Set a Realistic Budget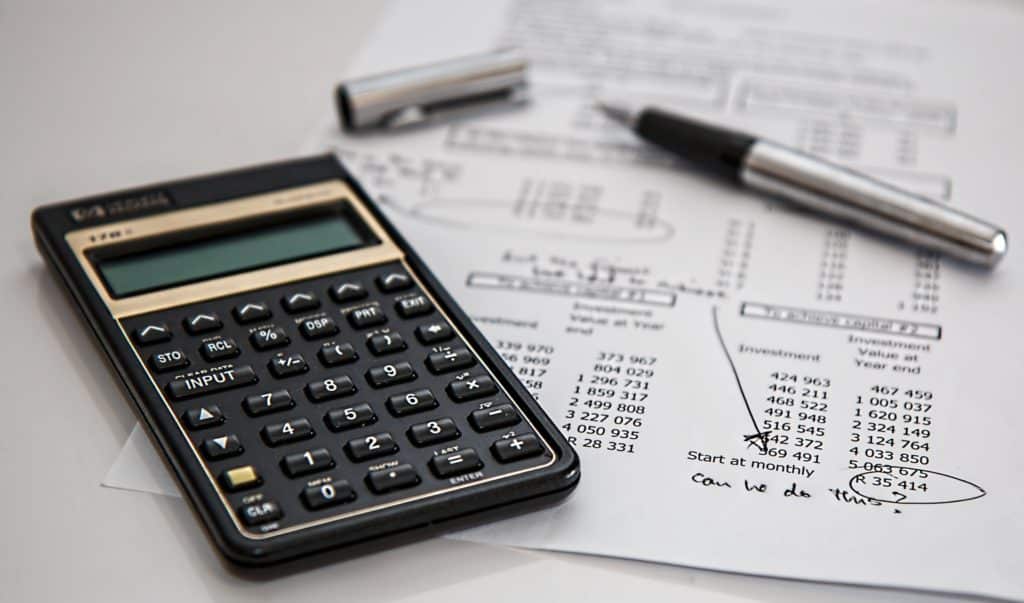 If you aren't careful, you can end up spending a lot of money on Facebook ads. However, when appropriated wisely, the money invested in marketing on the platform is money well spent.
Just as you need to be very specific about your objectives and target audience, you want to be specific about where your money will go. For example, you want to budget for the promotion of the ads, as well as the creative process behind them. Facebook doesn't charge you to create content, but you may determine that you want to invest in a Facebook advertising agency. Create a budget for any portion of your Facebook marketing plan that you are willing to invest in.
Depending on the size of your business, your budget will vary. Be realistic and crunch the numbers. You may want to get a financial expert to help you accurately calculate the costs.
Create Engaging Organic Content
To give your Facebook page more value to users, you want to post engaging organic content. The more engaging it is, the more users will interact with it, the more Facebook will prioritize your posts in users' News Feeds. You should also diversify your content to make it more interesting and to avoid boring your audience with your posts. Alternate between video, images, and Gifs, as visuals grab your audience's attention more than just plain text.
When choosing visuals for your posts, make sure they are high-resolution and professional. Anything less will make your page seem inexperienced and behind the times. Additionally, avoid cheesy stock photos. Images should always be relevant to your message, and they should look both natural and stunning. Look at the following two stock photos, for example.
Which stock photo looks more natural? Hopefully, you agree that the photo on the right is more captivating and natural than the one on the left. The photo on the left looks very staged, with people that appear stiff and fake. The photo on the right, however, looks like a real workplace environment, due to the candid shot and natural appearances of the subjects in the image.
With video, since most users will be watching it with sound off on their mobile devices, you need to make your message clear even without audio. Use captions to convey your message. Still, your video's audio should also be high-quality, so users who do watch it with sound on can hear everything crystal clear.
When writing your post text, be interesting, and make sure it is free of common grammatical errors. To encourage users to engage with your posts, ask questions, ask for their thoughts, educate them, or tap into their emotions. Be wary of lazy copywriting. You never want your audience to lose interest.
Create Engaging Ads
As you would with organic content, you need to create high-converting and engaging Facebook ads. Otherwise, you will fail to meet your business's objective. The approach is similar to creating organic content. You want to include engaging and high-quality visuals that are relevant to the message. The video you post should include captions, and the copy should be compelling. However, there are more factors to consider when creating click-worthy ads that drive desired conversions. With Facebook ads, you want to add a value proposition, CTA (call to action), and social proof to your creatives.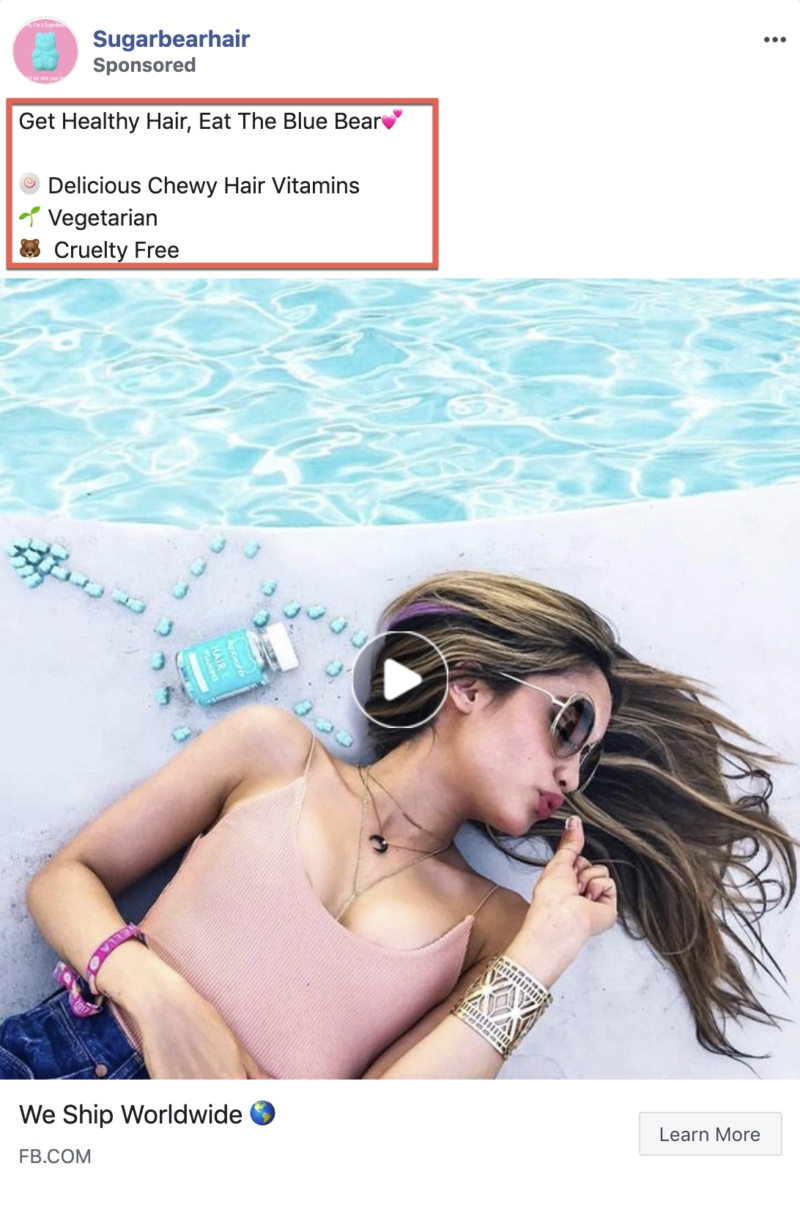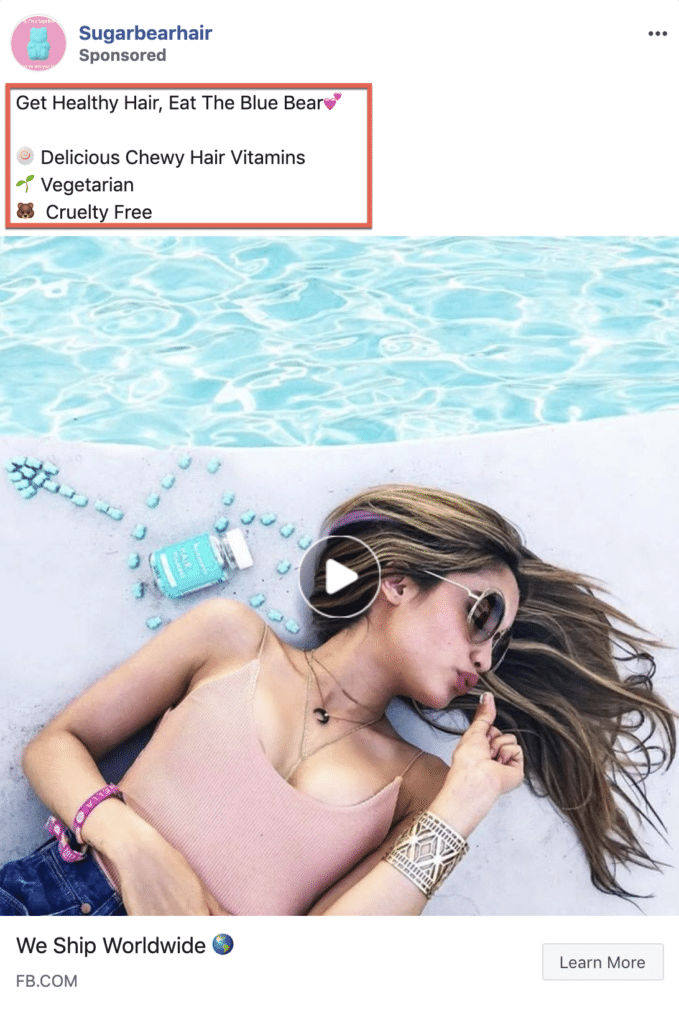 Value proposition conveys the benefit of the product or service you're promoting. It gives your customers incentive to take action. A value proposition could be a solution to a problem, a discount or special offer, or a reason why customers should buy from you, not your competitors.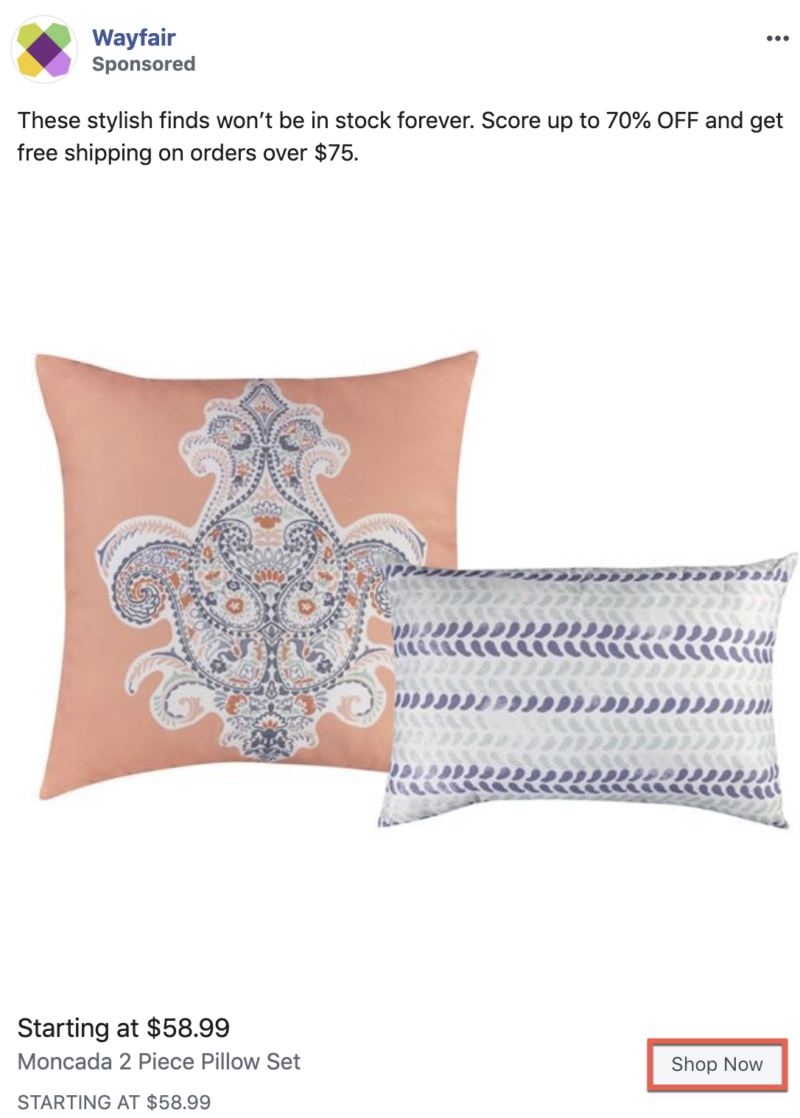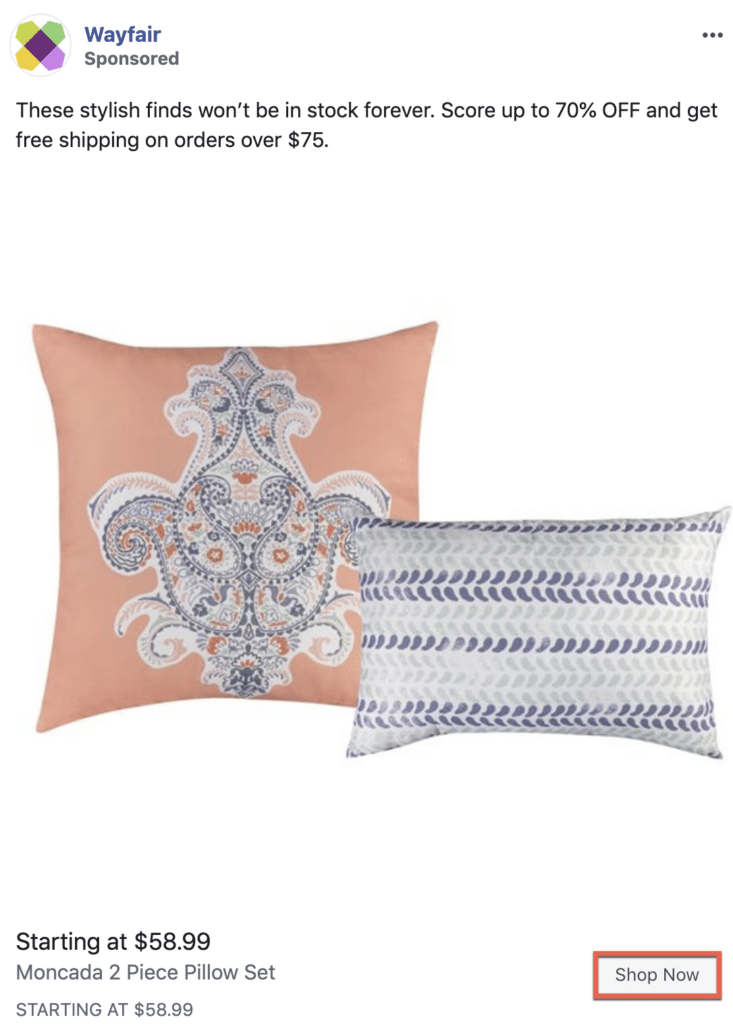 CTAs are phrases urging your audience to take action. Although you can add CTAs in your ad copy, Facebook ads already include CTA buttons, including those that say "Buy Now," "Learn More," "Sign Up," and "Click Here." By including CTAs in your Facebook ad, you're prompting your audience to engage with it.
Social proof gives your audience evidence that others are engaging with your business or taking action on your ad, serving as social media's "word of mouth." It can typically be used in your ad's copy, such as "Thousands of people are raving about this product," or it can simply appear in the form of likes, shares, and comments on your ad.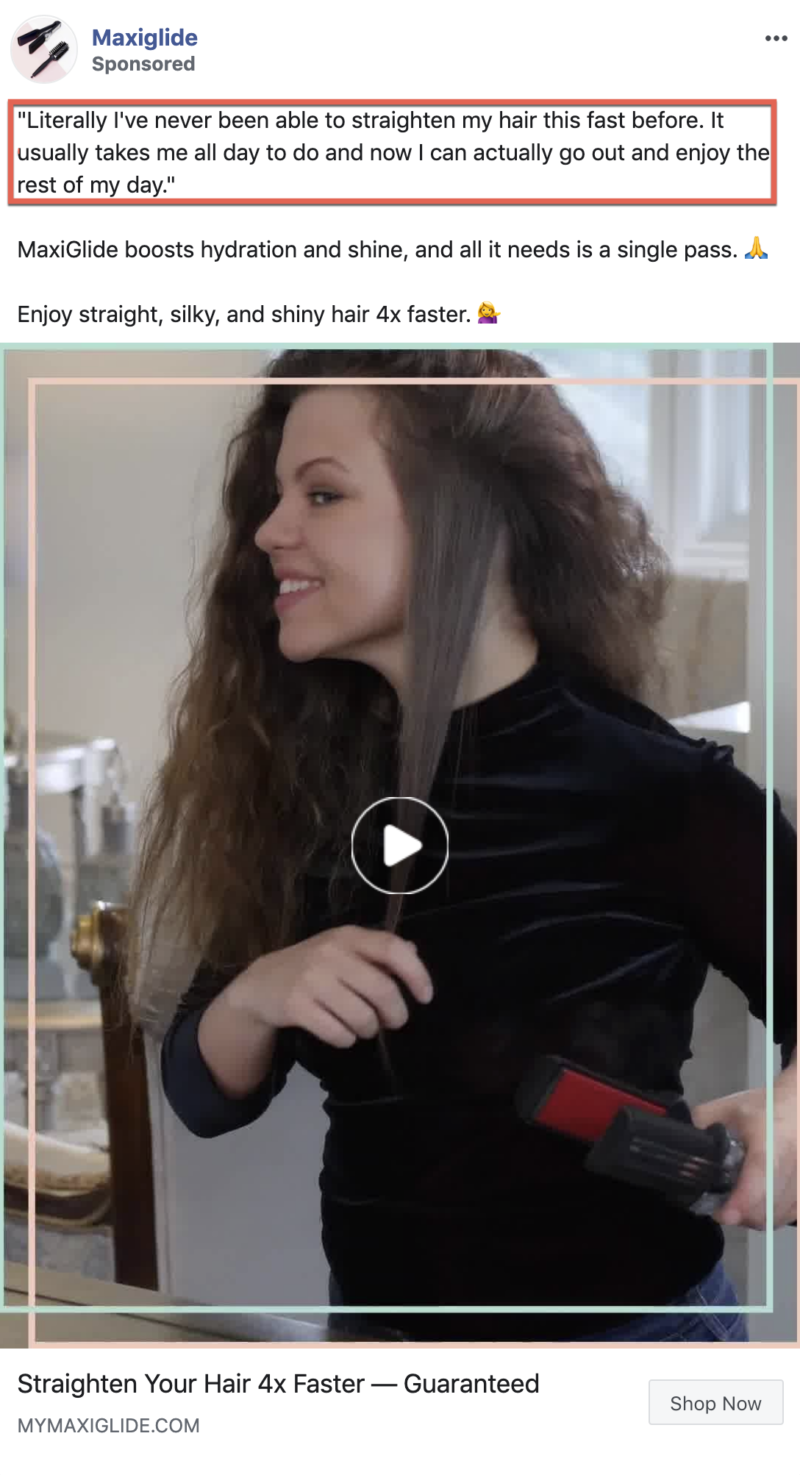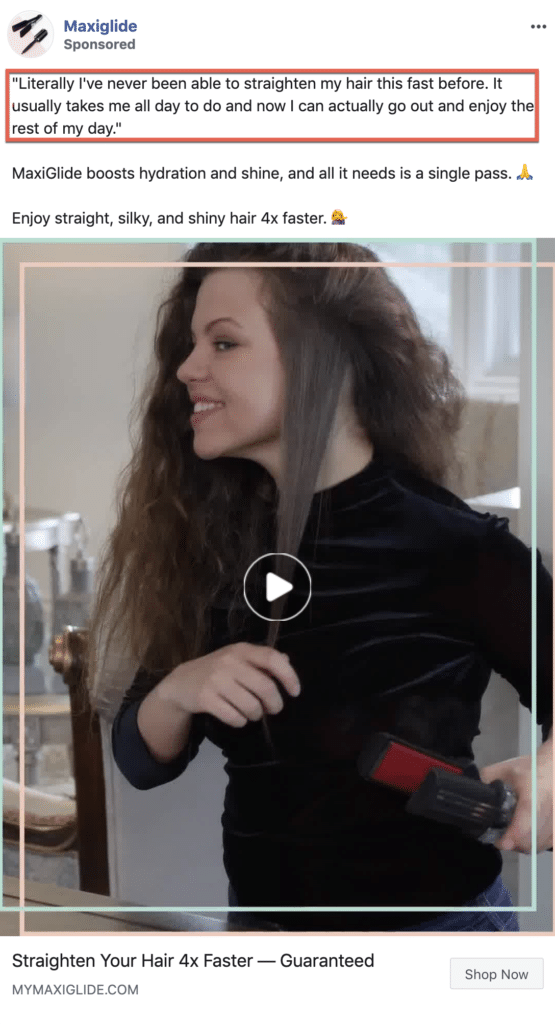 Another way to make your Facebook ads engaging is to format them for vertical screens. Facebook users spend a lot of time on their mobile devices. They very rarely rotate their phones to watch a video horizontally anymore, so you should optimize your ads for mobile by formatting them vertically. Video ads in particular should be optimized for mobile. You can get creative within the vertical space, directing your audience's eye throughout the video by using bright colors, movement, or split screens. Play around with your video creative to make it engaging for mobile users.
Engaging ads are the key to conversions. You don't want to neglect this area of your marketing strategy.
Use a Variety of Ad Formats
The beauty of Facebook advertising is there are so many formats to choose from. There are Carousel Ads, Dynamic Ads, Lead Ads, and Canvas Ads.
Carousel Ads allow you to include multiple images and videos in one ad, using a string of carousel cards. You can use the cards to tell a story, demonstrate steps to using a product, or display multiple products you want to promote from your store.
Dynamic Ads advertise products from your product catalog. They help you deliver relevant ads to customers from your target audience who have viewed your product, placed products in their shopping carts, or purchased specific products.
Lead Ads help you collect leads by using a form pre-filled with information the user previously shared with Facebook. They also allow you to create custom questions and conditional answers.
Canvas Ads allow you to create an immersive mobile experience for your audience. This format offers a variety of templates to choose from, depending on what you want to accomplish. For example, the Lifestyle layout lets you build immersive, branded collections with lifestyle imagery in the form of people, places, or experiences.
Post Content When Your Audience Is Most Engaged
Once you've gotten to know your audience, you should pay attention to the times of day when they're the most engaged with your content. Once you've identified those key days and times, schedule your content to post at those times. This will increase the likelihood that your audience will engage with your content, helping you drive conversions.
Scheduling tools like Hootsuite make it easy to schedule bulk content. You can plan out your posts for the week or even the month to ensure you're posting consistently and frequently, keeping your audience engaged when they're the most active on Facebook.
Use Analytics to Keep Track of Your Campaign's Performance
How do you know how well your Facebook campaign is performing? Facebook's Ads Manager offers a variety of metrics to help you measure campaign performance and post reach. Last year, Facebook simplified its ad metrics with new labels, so it's easier to understand your metrics now more than ever.
If you or the person in charge of your Facebook campaign has trouble understanding Facebook's metrics, a Facebook advertising agency can help you understand and interpret your results.
Split Test Often
Last but not least, you should regularly split test your Facebook ads. Split testing, also known as A/B testing, is the process of experimenting with different ad elements to find the best performing version of the ad. For instance, you can swap out an image with a new one while keeping the same copy to see whether the ad performs better. Split testing helps you choose the version that will best deliver the results you're aiming for.
Using Facebook to market your business is a wise decision. However, it does require careful planning and a solid strategy to reach your goals successfully. If you're new to the game or if you don't have the time to dedicate to your Facebook marketing plan, you should consider hiring a reputable Facebook advertising agency to help you navigate such a complex platform.