If you've just started a Facebook fan page, you're likely facing one problem most people new to a fan page face: a wider audience. With a new fan page but no following, you're left to scramble for an audience, desperately inviting friends and family to like your page. After a certain point, inviting friends, posting your fan page link to your news feed for people to see, and promoting your page on social media may become tiresome. Luckily, Facebook contains a feature that shows your page to those most likely to connect. This feature, called Preferred Page Audience, is not only easy to find but also easy to use. Below are the steps to updating your Facebook fan page preferred audience.
Step 1: Go to your fan page
If you saved your fan page under "Favorites" when you first created it, then your fan page will appear under "Favorites" located on the left side of your news feed.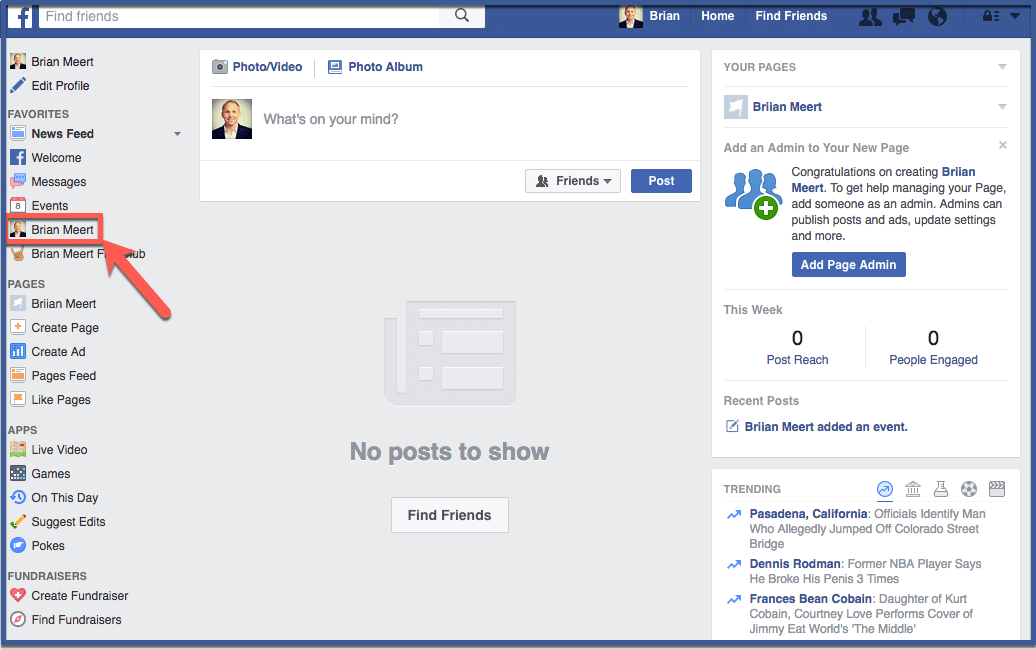 Step 2: Go to Settings
Once you're in your fan page, click "Settings" located on the right side of your screen above your cover photo.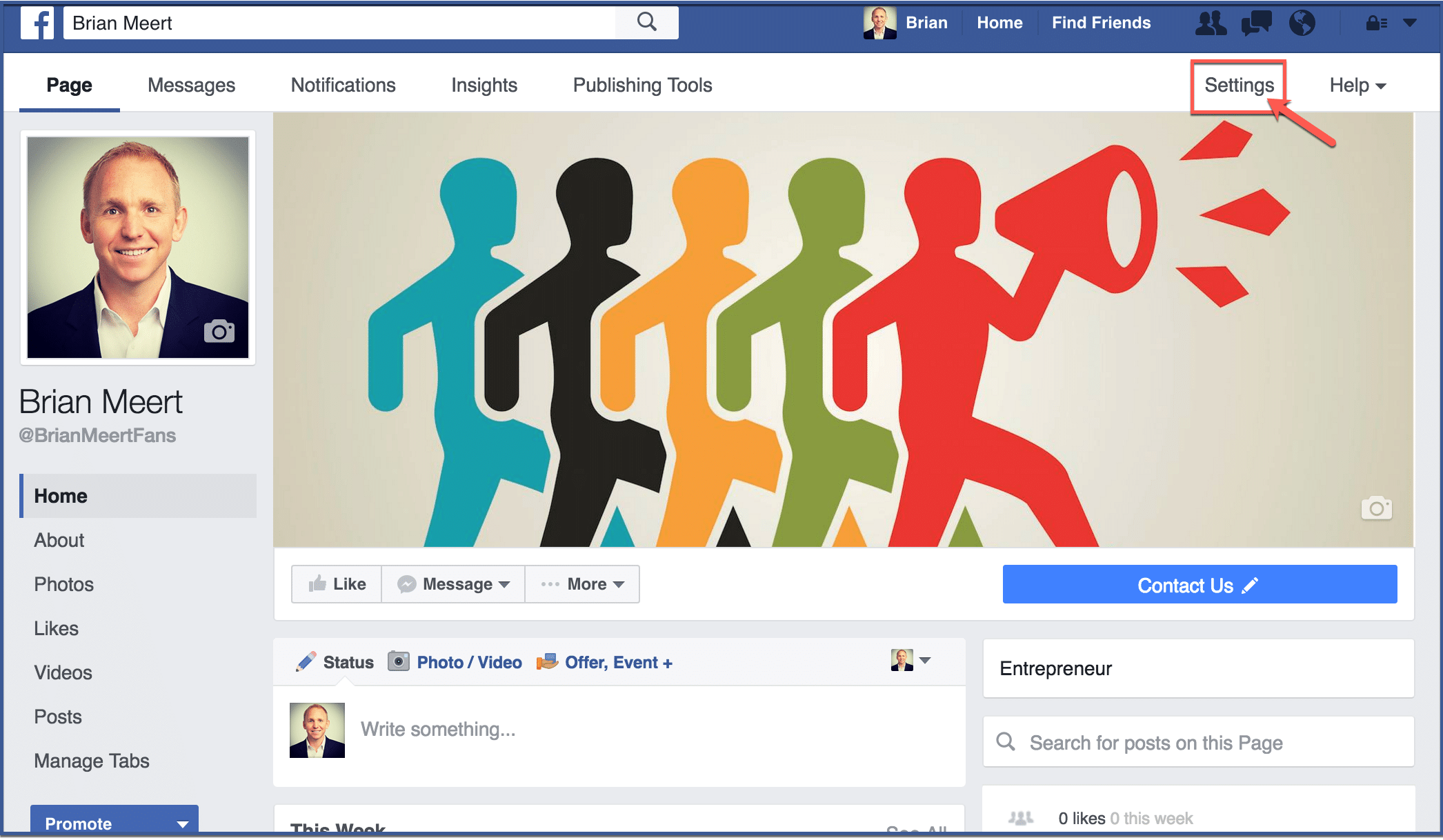 Step 3: Click "Preferred Page Audience"
Click "Preferred Page Audience" located on the left side of your page.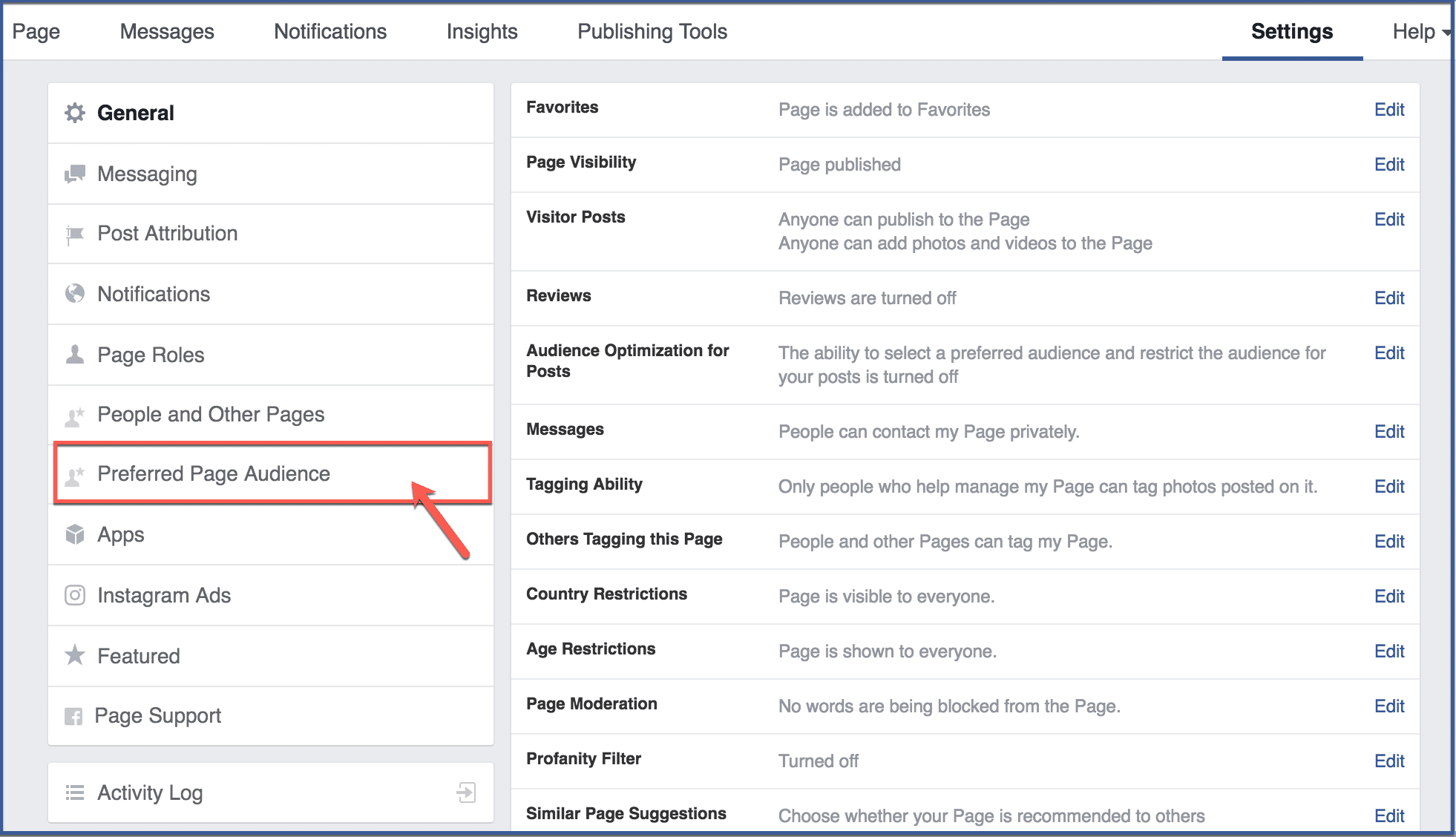 Step 4: Click "Edit"
To edit your preferred page audience, click "Edit".
Step 5: Edit preferences
Here, you can edit the geography, age, gender, and language of your preferred audience. For example, you can select any country, state, and city, or exclude certain areas. You can also pick your audience's age, gender, interests, and language. The more information you provide, the more specific will be your target. Keep in mind, however, not to make your preference too narrow lest you exclude a good audience.
After you've edited your preferences, click "Save".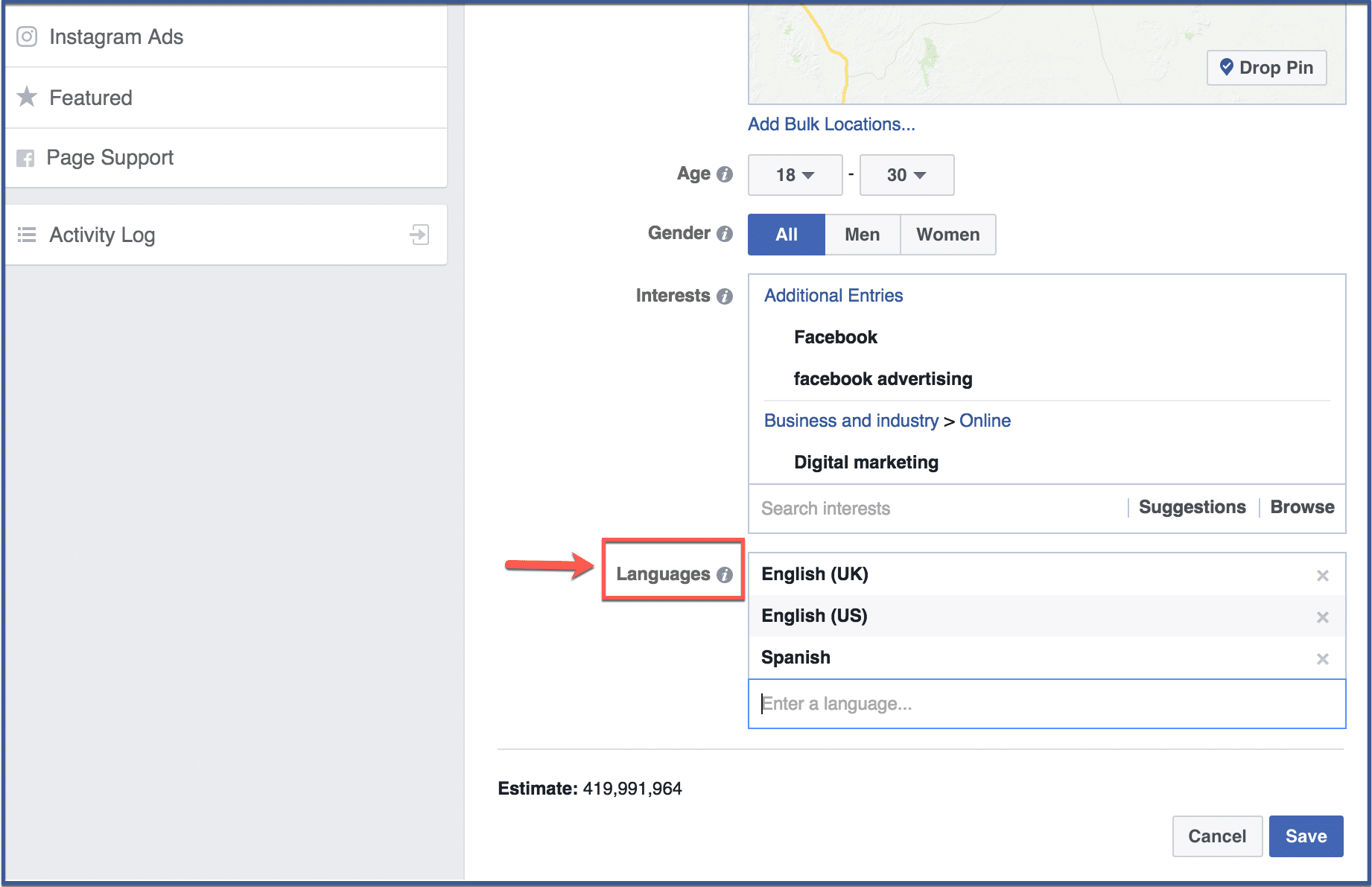 Step 6: You're Done!
You can view your updated preferred page audience here.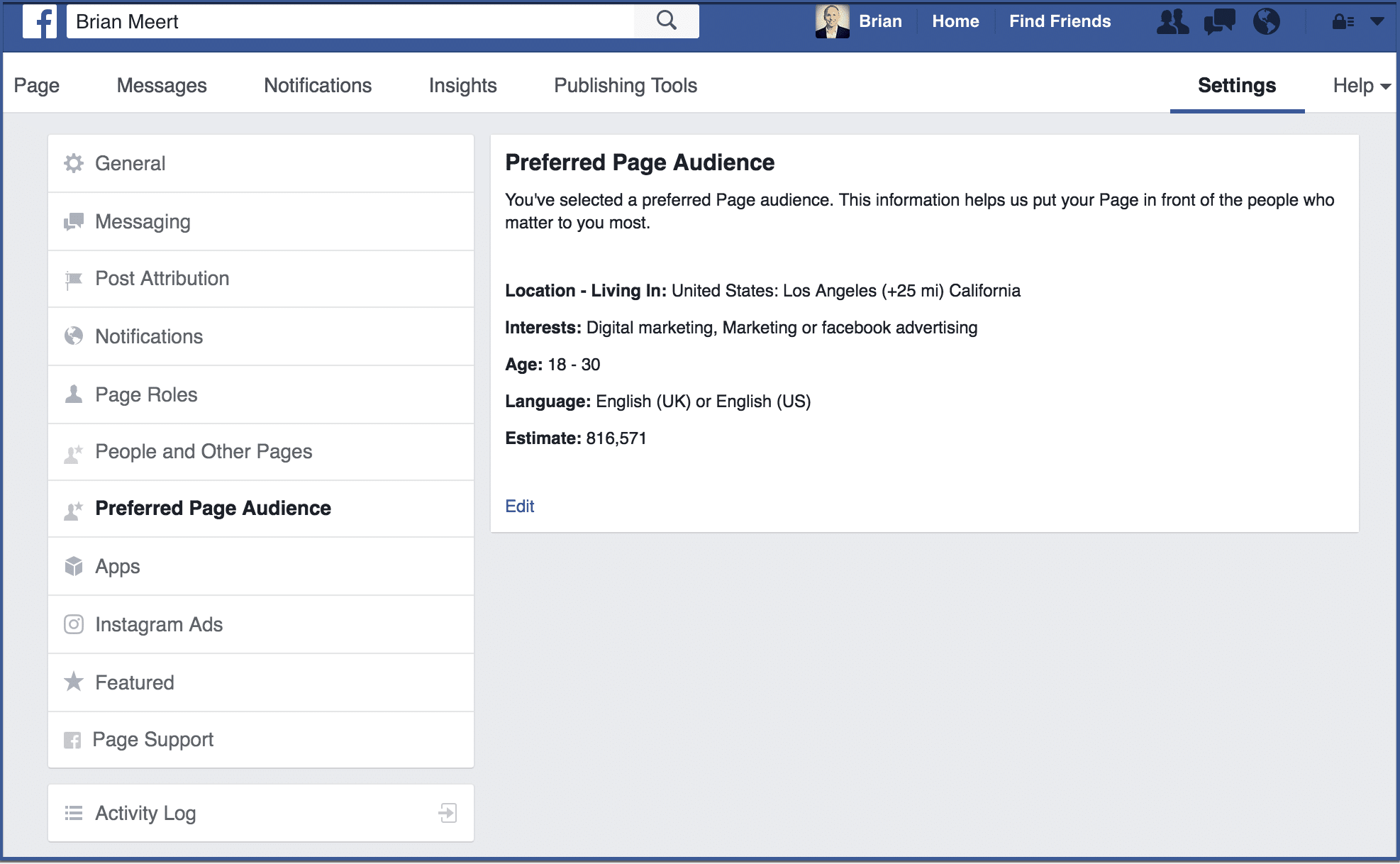 Was this article helpful? Leave your comments below about additional tips, resources, or information!
Recommended Articles Related to Facebook Advertising: