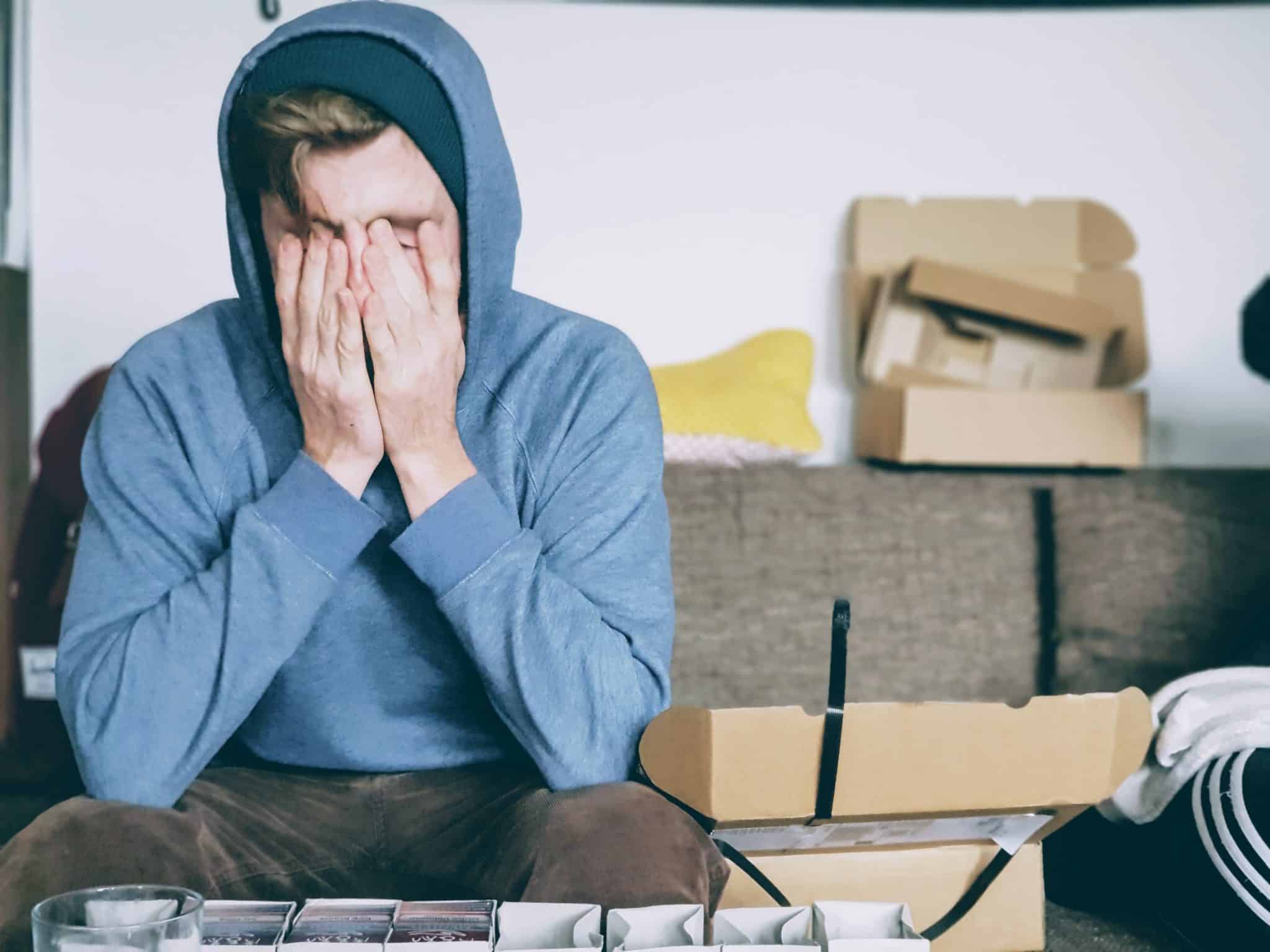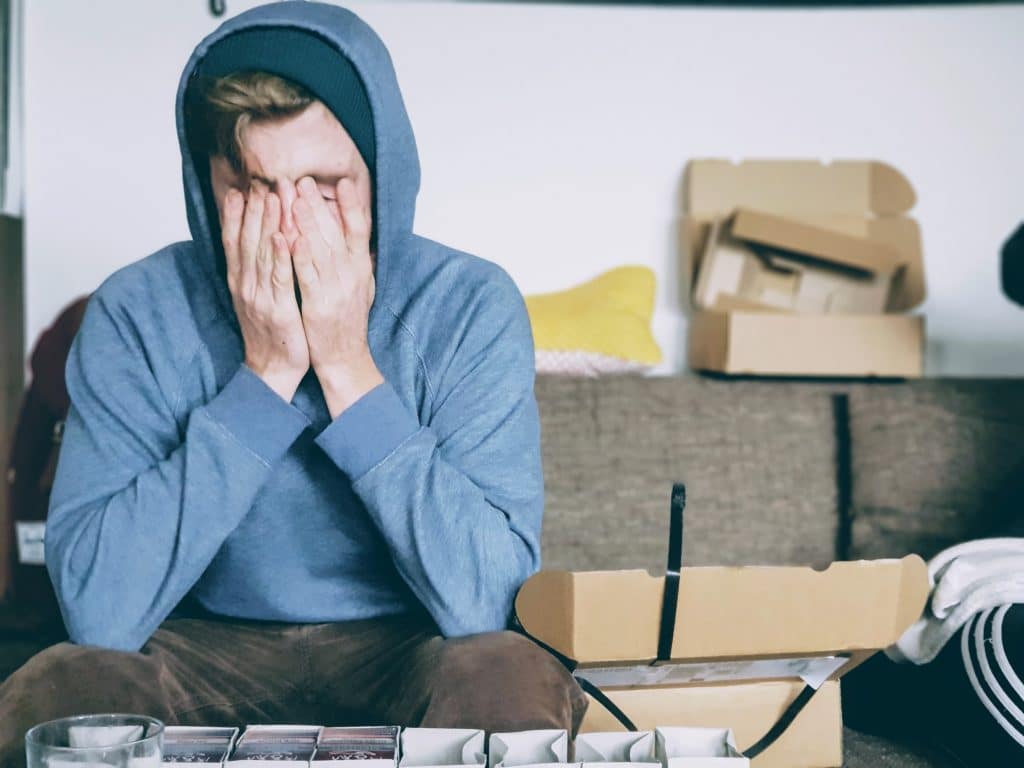 Christian Erfurt / Unsplash
Instagram is one of the social media platforms that has reached its zenith in its field. However, succeeding on Instagram isn't always an easy task, whether you're increasing your followers or growing the number of likes on your posts. 
To succeed on Instagram, you need to know the mistakes you make on the platform. When you're not aware of these mistakes, the chances of your posts failing is high. Regardless of whether you're attempting to be a social media influencer, entrepreneur, or someone who wishes to advance your business, this article is going to help you. 
1. You're Not Picky About the Images You Upload
Posting dull, pixelated images from your window will not get the same sort of attention than clear, vibrant images taken on a beautiful seashore. The idea is to shoot wonderful pictures that catch people's eye and attract them. 
To attract your target audience, avoid posting images that are irrelevant to your niche. The people checking your profile always wish to find something unique yet relevant to their tastes and interests. For example, if you run a fashion Instagram account, your followers will expect you to post fashion-related posts. Here's an example of a fashion account by Who What Wear that focuses solely on fashion and beauty posts: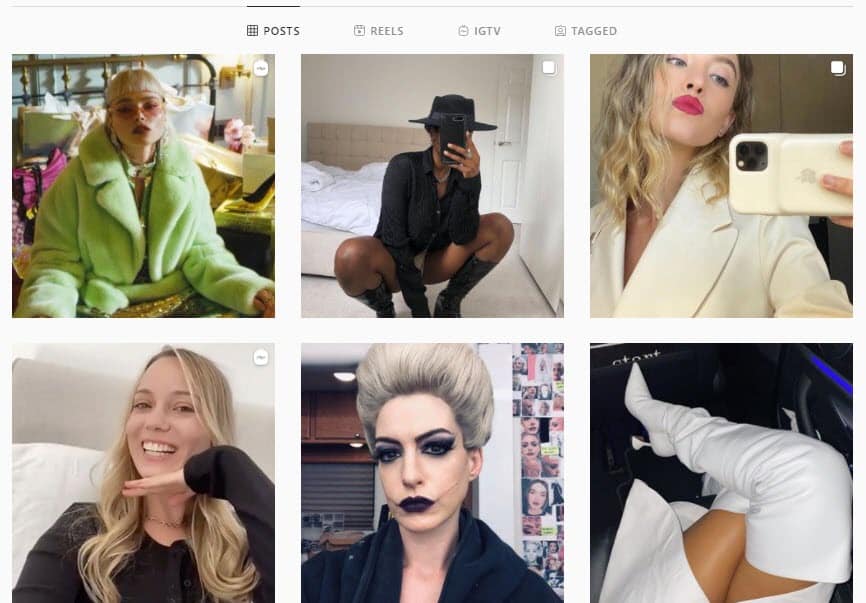 @whowhatwear / Instagram
Solution: You need to focus more on the quality of your photos and upload only appealing images to your Instagram. Also, don't post irrelevant images. Posting images that are not from your niche can reduce the name and fame of your page. Of course, you can post images that aren't on brand for you once in a while, but when you do, don't overdo it. 
2. You Don't Tag People on Your Photos
Continuously tag people and brands associated with the content in your post. If you're lucky, you'll get tagged back when you're in their photos. Some may even repost you. It's the ideal approach to developing your fan base. By doing this, you're presented to a unique crowd and have the chance of getting new followers.
Here's an example. Tyra Banks is known to repost people who tag her. Here, she reposts a fan whose handle she includes in the caption so her followers can check out her account and click that "follow" button.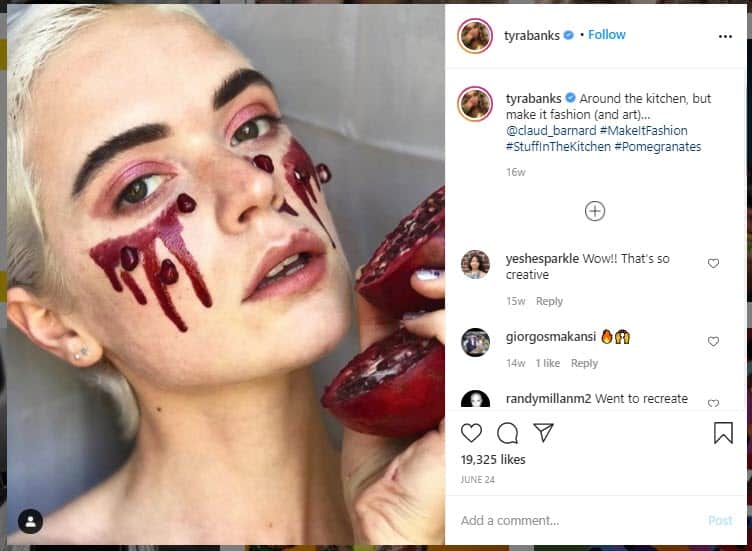 @tyrabanks / Instagram
Solution: You need to start tagging influencers or other individuals who belong to the same niche or who target the same audience. In doing so, you may get tagged back on their posts or your post may get reposted. This practice can gradually improve your reach and engagement.
3. You Don't Include Your Link in Your Bio
Instagram doesn't permit links in captions. It's one reason individuals love it — there's no spamming. However, there are times when you do need to include a link because it's relevant to your post. BuzzFeed, for example, publishes posts about their latest articles. The post needs an accompanying link to the articles, which followers expect to have. 
Since you can't add links in the caption, the main adequate spot to put the desired link is in your profile bio. Here's an example from BuzzFeed:

@buzzfeed / Instagram
Solution: If you need to include a link, you can do it in the bio. Otherwise, you can tell followers to DM you for the link. (Chats allow you to share links.)
4. You Don't Stick to a Schedule
Followers expect consistency from you. Ensure that you post regularly. If you post three times a week, do it consistently three times each week. If you only post once a week, maintain that cadence. Whatever your schedule, stick to it as much as you can. Creating a content calendar can help with this. 
Solution: Create a schedule for the week and see how it works out. You can either follow the same schedule in the upcoming days or change it according to how fast you can produce content. Always be consistent with your posting schedule and to do so you can also use various social media management tools to save time.
5. You Don't Use Hashtags
Hashtags are incredible tools that expand your post's reach and engagement. However, it's important that you choose your hashtags wisely. Use hashtags that don't already have thousands upon thousands of posts: It'll make it harder for people to find yours. Also, use hashtags that are descriptive rather than general. For example, #socialmediamarketing is a better choice than #marketing.  
Don't use too many or too few hashtags. Strike a balance in between. Research states that posts with hashtags of 5 to 10 get more reach and engagement than posts with 25 to 30. Focus on finding the right hashtags possible. Including such a large number of hashtags makes you look desperate to the people who see it.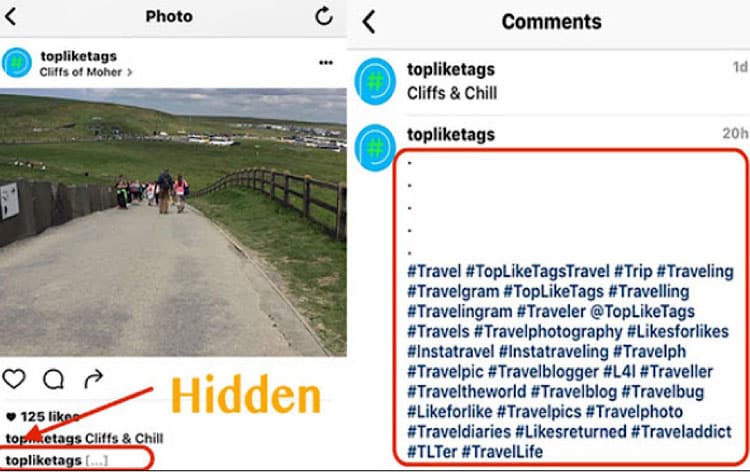 @topliketags / Instagram
Solution: As mentioned earlier, the best approach is to use 5 to 10 hashtags. Make sure all the used hashtags are engaging and highly relevant. You can do basic hashtag research to find the appropriate ones.
6. You Don't Interact with Your Audience
You need to stop seeing Instagram as a one-sided relationship. Tune in to your crowd and react. Of course, you can't respond to all of the comments and messages you get, but responding to as many as you can shows your followers that you care about them. 
You can also better interact with your audience by looking at your top fans and liking their posts.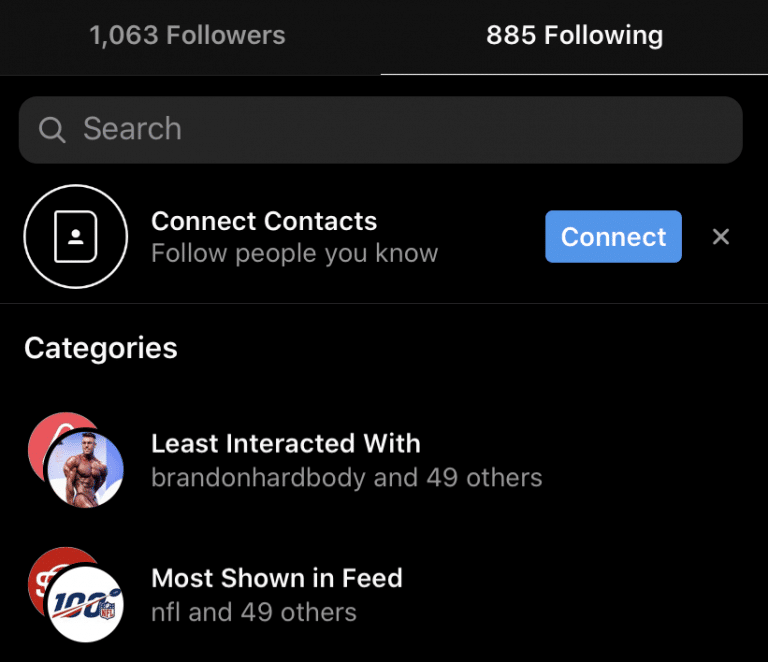 You can also follow different influencers whom you respect and comment on their photos or message them. They'll pay heed and may follow you back and possibly fire up a discussion with you.
Solution: You can start interacting with your audience by responding to their DMs, queries, Stories mentioning you, comments, and so forth. Though you cannot do it entirely, do as much as you can.
7. You Don't Edit Your Photos
Instagram allows you to edit your photographs with tools that sharpen your photo, alter the contrast, and apply filters. Sometimes editing photos is necessary, especially if you need to fix the lighting or contrast, or you simply want to add a little flair to your photo. You can either use Instagram's editing tools or software for designing such as Afterlight, Snapseed, and Canva.
Solution: You need to learn editing software or use applications like Canva for editing your photos. Before sharing, make sure it's high quality.
8. Your Instagram Account Is Private
Making your Instagram account private is like hiding your talents behind the screen. Nobody will buy a collection from a craftsman they don't know. Building trust is very important. Also, nobody will follow an Instagram account without looking at it first. Your artistic page must be public to get a better reach.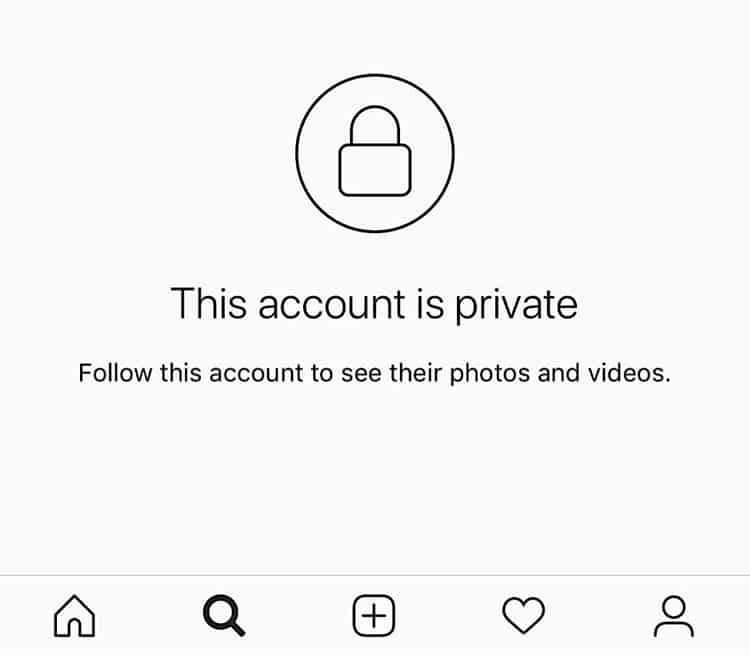 Solution: You need to make your Instagram account public for gaining better reach, followers, and brand awareness. 
9. You Purchase Followers
Nothing can demolish your Instagram game more than conflicting with the platform's Terms of Service. Yes, boosting your numbers can expand your brand, but genuine engagement and followers don't come from buying them. You may win in the moment but lose in the long run. 
Instagram has been taking action against bots, and when you violate the terms and gain fake paid followers, it will reduce your progress on Instagram. It may lead to a ban on your account.
Solution: Focus only on genuine followers. It's the best approach to keeping your account authentic and staying within Instagram's best graces. 
10. You Edit Posts After They've Been Distributed
Instagram tracks the likes and comments on your posts to calculate the quality of your content and account. The more likes and comments you get, the higher the chances of getting recognized.  
When you edit your post after it's gone live, Instagram resets your ranking. Thus, all of the engagement up to that point will reset, and you could lose the desired position on people's feeds. Your post may be removed from the top position when you edit it.
Solution: You need to avoid editing your content once shared. Check the post twice, proofread it, and then post.
Instagram is a good platform for your business, sales, and promotions. Through this platform, you can get in touch with a massive crowd. Consider these top 10 mistakes and  avoid them.