Who are the most famous TikTokers in 2023?
TikTok has grown massively in recent years and is now the home of the world's biggest names. These influential individuals have managed to capture the hearts of millions with their captivating content.
This blog post will explore the top 10 most famous TikTokers.
1. Charli D'Amelio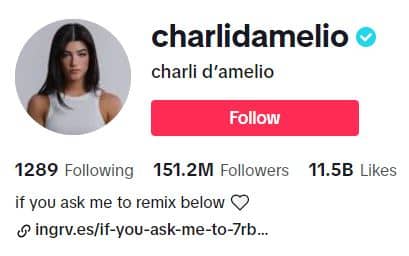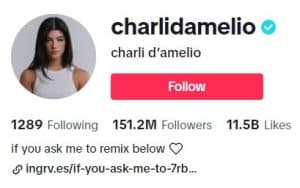 Charli D'Amelio, one of TikTok's brightest stars, is a bonafide celebrity. She is known for her impressive dance skills and often creates viral dance challenges. Many users enjoy learning and recreating her choreography.
Additionally, Charli's family, especially her sister Dixie, is popular on TikTok. They make videos together sometimes and have a family reality show on Hulu. Charlie currently has over 151 million followers on TikTok.
Read more: The top fitness influencers on TikTok.
2. Bella Poarch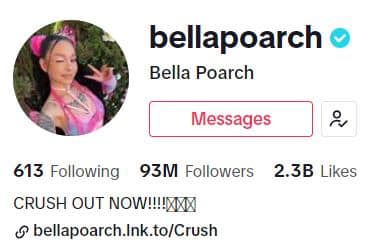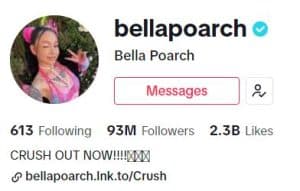 This Filipina-American navy veteran became famous after her lip-sync videos went viral in 2020. Bella Poach's viral video has garnered approximately 50 million views and 1.7 million comments.
Since then, this TikTok star has signed a record deal and become a successful musician.
3. Addison Rae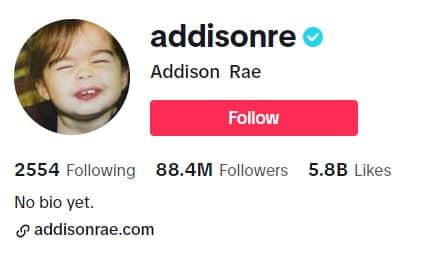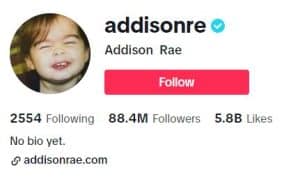 Third on the spot is Addison Rae. She burst onto the scene in 2019 with her dancing and lip-sync videos in 2019. After that, Forbes named her as the top TikTok influencer in 2020.
Addison comes across as genuine and relatable. Her down-to-earth personality makes her more likable to her followers. She has signed a contract under the talent agency WME.
Also, this 23-year-old star has made her first debut on the Grammy Award 2022 red carpet with Omer Fedi. With over 88.4 million TikTok followers, her estimated net worth exceeds $7 million as of 2022.
4. Khaby Lame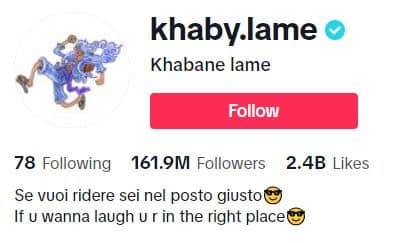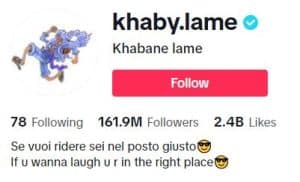 Khaby Lame is the most followed person on TikTok. A former construction worker, Khabe has had an inspiring rise on social media.
He creates videos that parody common everyday situations, like cooking or DIY tasks, where he humorously points out the mistakes people often make. His humor is also accessible to a global audience because he communicates without speaking. He has partnered with several brands, including Netflix, Juventus, Binance, Hugo Boss, and more.
5. Zach King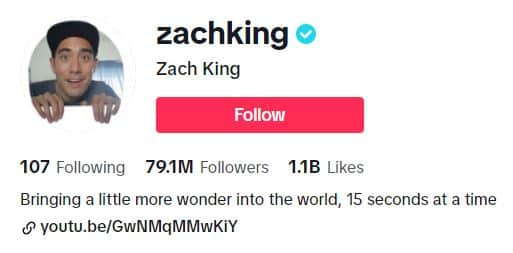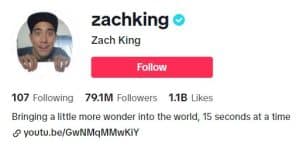 Zach King's success on TikTok is partly thanks to his popularity on other social media platforms. He leveraged his popularity on platforms like YouTube and Vine to drive traffic to his TikTok account.
Additionally, he is known for his creative and mind-boggling magic tricks. He uses clever editing techniques to make objects appear, disappear, or transform unexpectedly. Zach has close to 80 million followers on TikTok.
6. Spencer Polanco Knight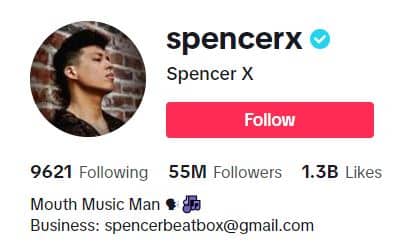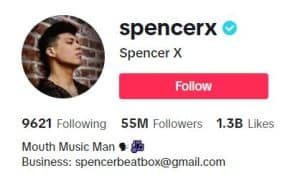 Spencer is an incredibly talented beatboxer. TikTok users love him for his ability to create intricate rhythms and music using only his voice.
However, he's not just an entertainer. Spencer shares educational videos to teach his followers the art of beatboxing. These educational videos showcase his expertise and help aspiring beatboxers learn and improve their skills. He has worked with several musicians and content creators.
7. Loren Gray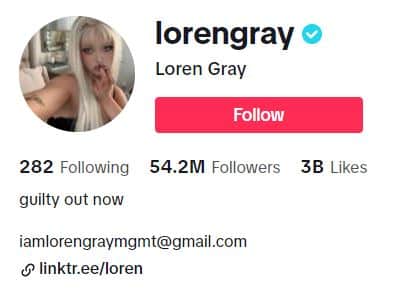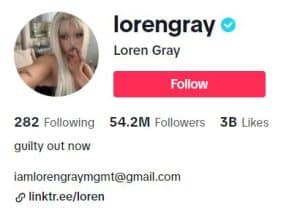 Loren is a singer, social media personality, and our seventh most famous TikToker in 2023. She has nearly 80 million followers across Twitter, Instagram and TikTok.
This young musician loves to compose songs about life, and some of her trending songs are "Cake," "Kick You Out," and "Queen." Loren Gray has also collaborated with top artists like Jason Derulo and The Chainsmokers.
8. Riyaz Aly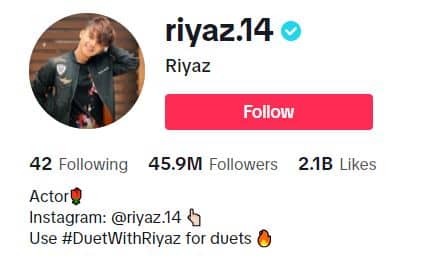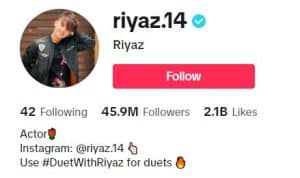 This social media personality is a 16-year-old Bhutanese/Indian actor and fashion model. With approximately 43.9 million followers, Riyaz is known for his fashion sense and lip-sync videos. This teen star wants to become a Bollywood artist someday.
Riyaz's content often caters to the interests of young people, making him particularly popular among teenagers and young adults. His charming personality and interactions with fans also create a strong connection.
9. Jason Derulo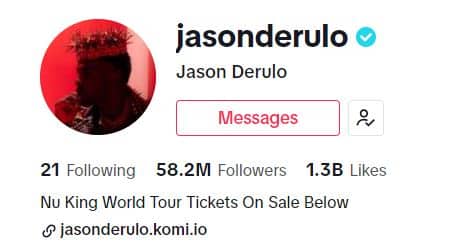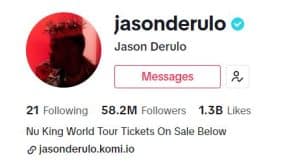 Jason Derulo is on TikTok because it allows him to connect with his fans and a wider audience. TikTok provides a fun and creative space for artists like him to share their music, engage with fans, and stay relevant.
He notably launched a sneak peek of the music video for his song "Savage Love" on TikTok in 2020. He also posts other types of content, including cooking and funny videos.
10. Kimberly Loaiza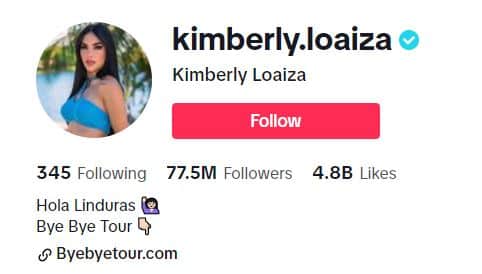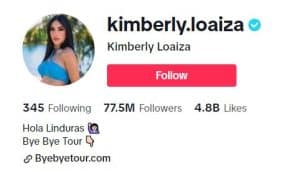 This Mexican social media influencer was first known through her YouTube channel. Despite being a Spanish speaker, TikTokers across the globe love her for her entertaining content.
She uses the platform to promote her music, merchandise, and other projects. As per LadBilble, her current net worth is approximately $17 million.
Final Thoughts
TikTok is a vibrant and ever-evolving community, and famous TikTokers are pivotal in shaping its culture. From dance sensations to comedy geniuses, these creators have captured our hearts with their unique talents and personalities. As we continue to scroll through our feeds, let's celebrate the creativity and impact of these famous TikTokers.
Are you considering investing in TikTok ads? Contact the best TikTok ad agency for the best results.
Frequently Asked Questions on the Famous TikTokers
Who is the famous TikToker running an anti-bullying campaign on TikTok?
Baby Ariel is known not only for her dancing and singing skills but also for her anti-bullying campaign.
Who has the most followers on TikTok?
Khaby Lame received the Guinness world record for having the most followers on TikTok.
Who is the CEO of TikTok?
Since 2021, the Singaporean businesswoman and entrepreneur Shou Zi Chew has been the chief executive officer of TikTok.
Related Articles:
The Beginner's Guide: How to Get Famous on TikTok