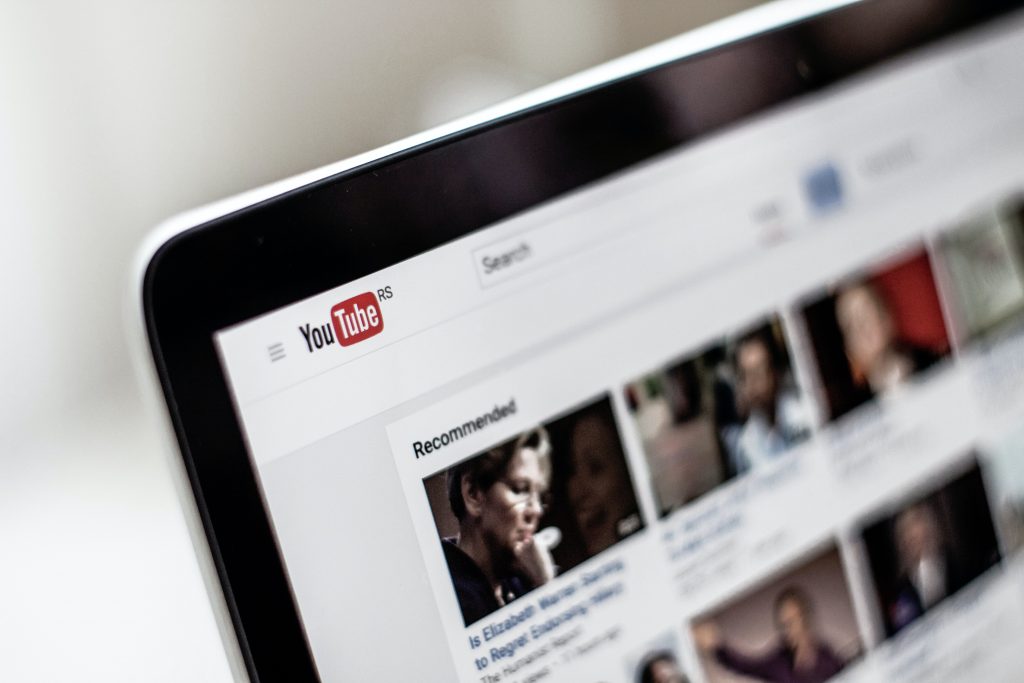 The verdict on inbound marketing is in. Unequivocally, inbound marketing is more effective — and more cost effective — than traditional outbound marketing approaches.
For example, businesses that have active blogs are 13 times more likely to see a positive return on investment (ROI) compared to those that don't, according to a HubSpot report. And content marketing on average generates three times more leads than traditional advertising.
Of course, some inbound marketers are more successful than others. Those who succeed in inbound marketing effectively leverage the full slate of inbound strategies, including SEO, paid search, content marketing, social media marketing, email marketing, and of course, video marketing.
The Power of Youtube Marketing
Why is YouTube important? For one thing, YouTube is the second largest search engine in the world, getting more traffic than any other search website except Google. But it's more than that.
YouTube is a marketing juggernaut because it combines two highly effective inbound marketing powerhouses: social media marketing and video. With more than 85 percent of consumers watching online videos every month and more than 90 percent of consumers between the ages of 18 and 44 watching videos on YouTube, the social media giant can be a game changer for businesses that effectively leverage it.
Consider for example these YouTube marketing metrics from HubSpot:
YouTube boasts almost 2 billion monthly active users.
Almost 70 percent of users watched a YouTube video to help them make a purchasing decision.
Approximately 80 percent of YouTube users who make purchasing decisions watch a company's video at the beginning of the shopping process.
The number of small- and mid-size businesses advertising on YouTube has more than doubled in the past four years.
YouTube's users are three times more likely to watch a YouTube product video than to read a product description.
As HubSpot correctly notes, YouTube is a lot more than funny cat videos:
"YouTube has always been a source of entertaining content, but it's also staking its claim as an essential tool for marketers. In fact, nearly half of all marketers (48%) plan to add YouTube to their marketing strategy over the next 12 months. One-third of total time online is spent watching videos, and YouTube has more than a billion active users. The platform is so extensive that it can be accessed in 76 different languages, accounting for 95% of the world's population.
The Best Ways to Increase Ranking on Youtube
Optimizing YouTube videos is important to the success of your content marketing campaigns, but it can also be complicated and confusing. Your best bet is to partner with an experienced digital marketing agency that can give you the guidance and advice you need to succeed.
That said, some YouTube SEO strategies tend to work better than others, including the following four:
1. Use Keywords Strategically
Keyword research for your YouTube videos isn't that different from the research you would do for other content. If you're unsure of the nuances of keyword research for YouTube, try using SEO tools, such as Ahrefs.
Once you've identified the target keyword for your video, you need to insert it in the right places. The two primary ones are your video file and video title. For example, if the best keywords are "landscape tricks," add them to those two locations.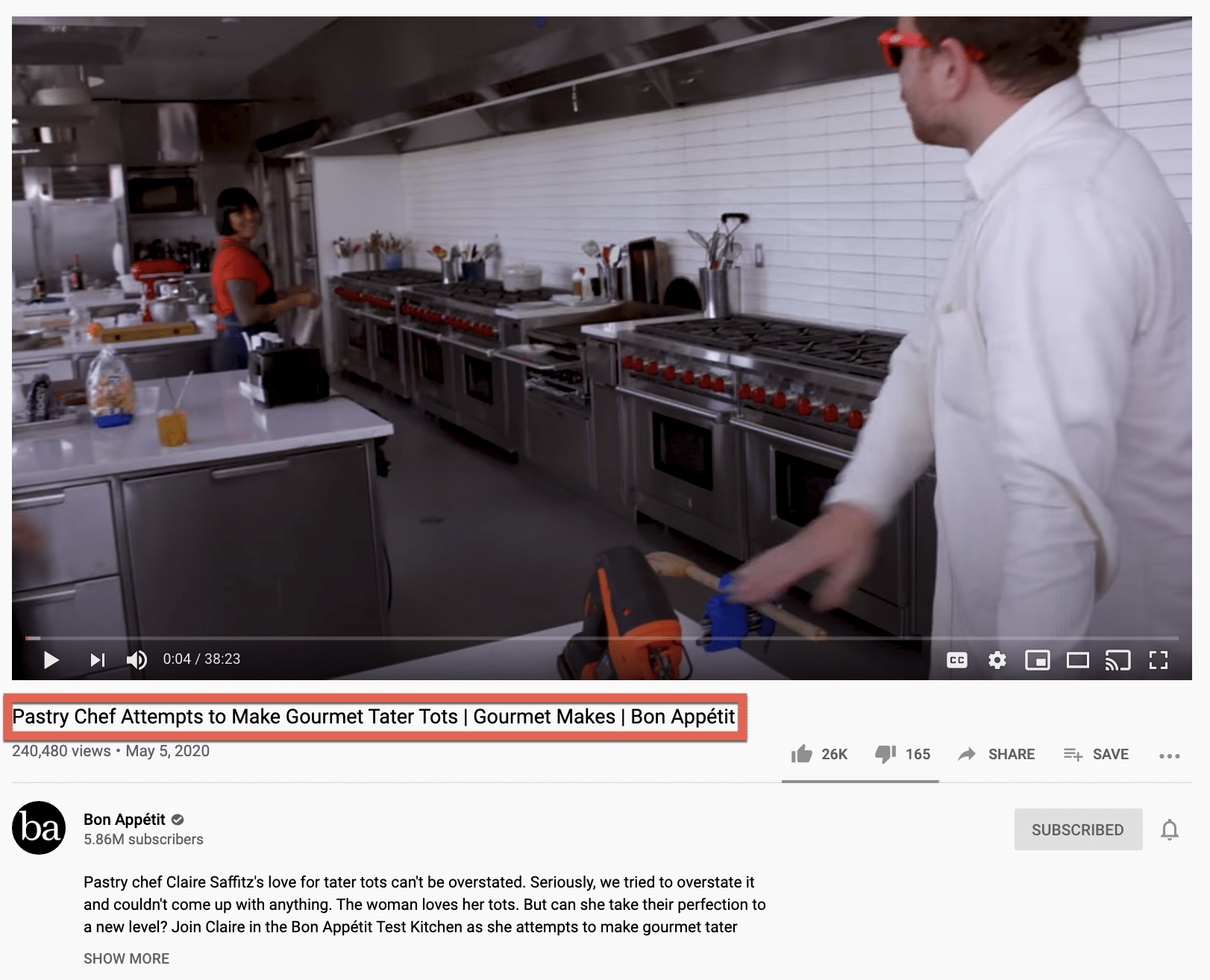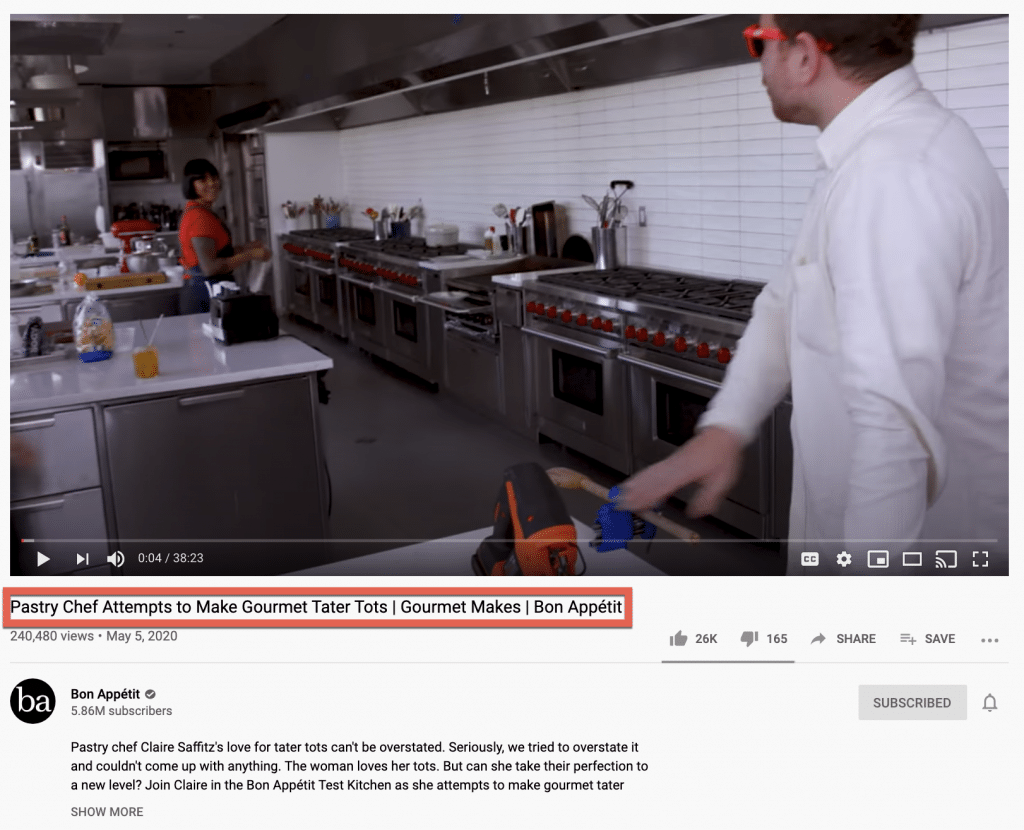 When creating your video title, make sure your keywords integrate naturally with the copy. It's also important that your title accurately describes what your target audience is looking for. This will increase clicks. Also, try to keep your title relatively short. The best practice is 60 characters at the maximum.
2. Front-Load Important Information in Your Video Description
Because YouTube gives you up to 1,000 characters for your video description, it's important that you place the most important information (certainly including calls to action and important links) in the first 100 characters or so.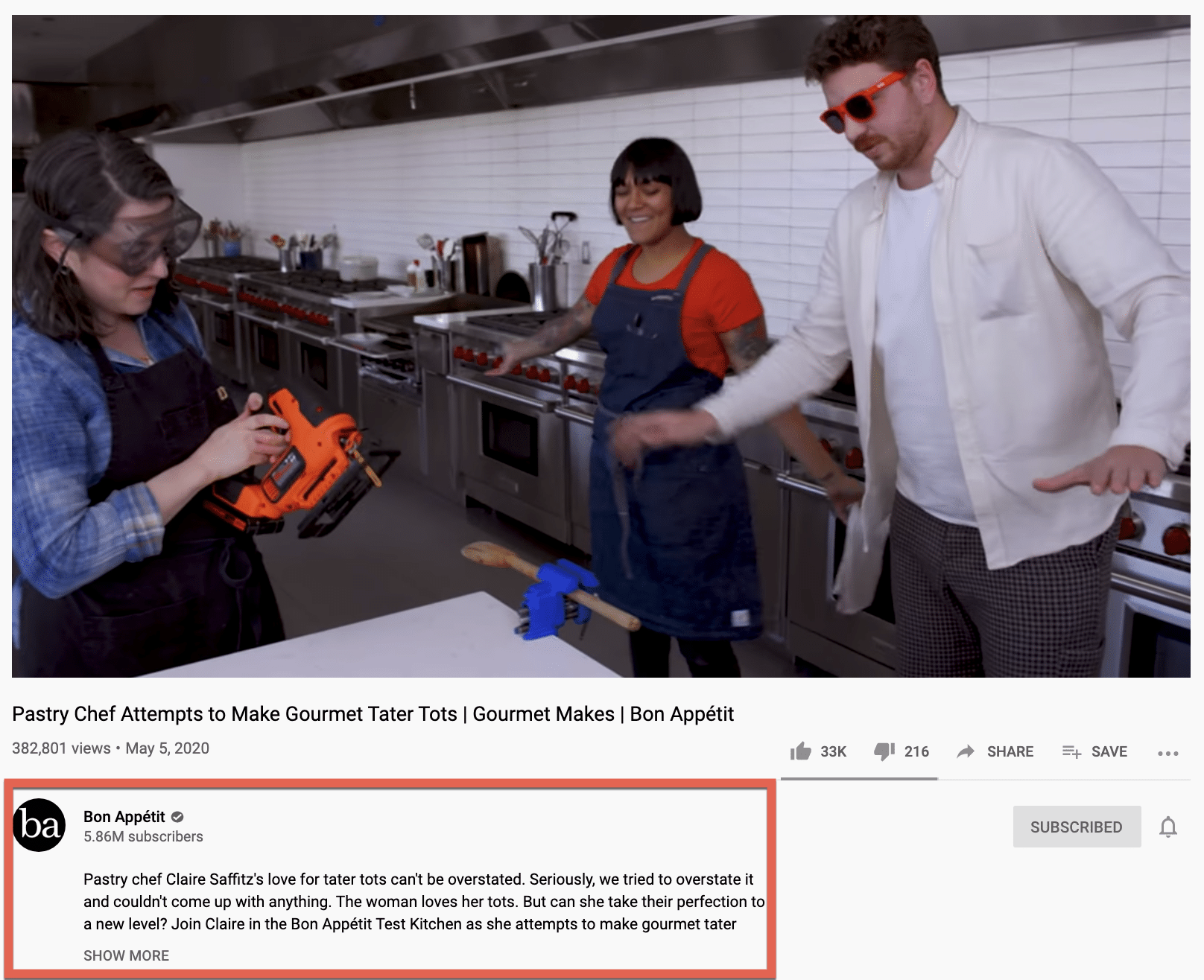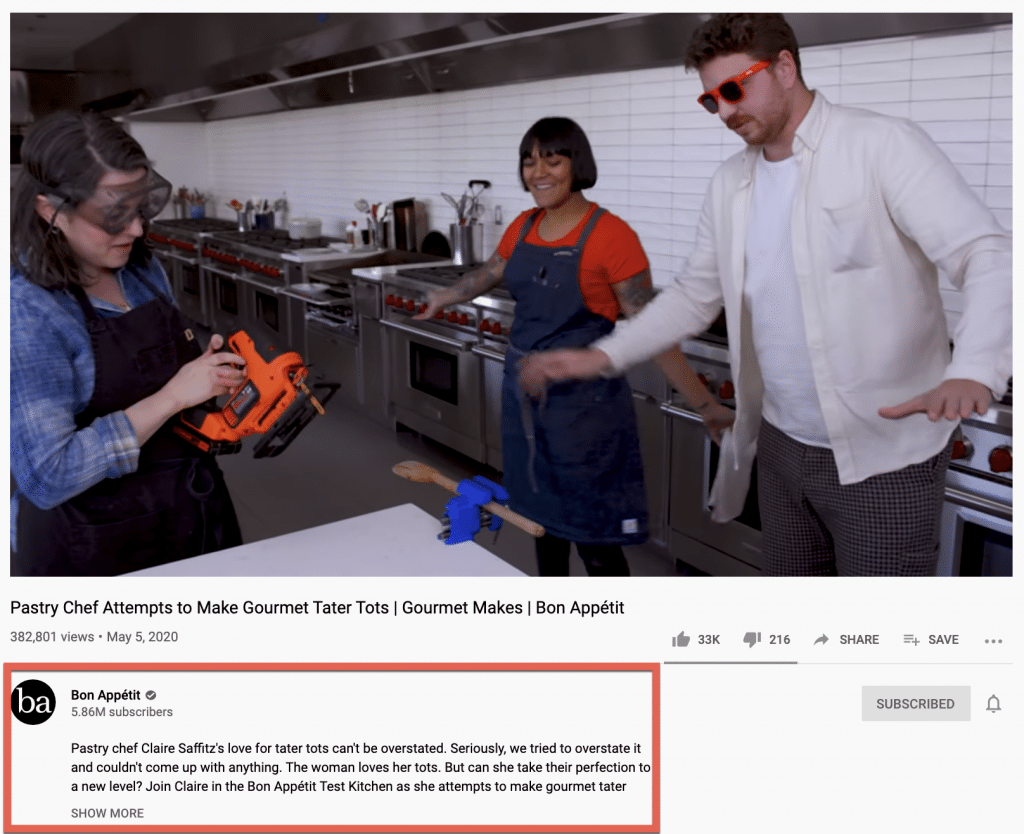 Remember that prospective viewers only see the first couple of sentences of your description in search results. They need to click on "show more" to see the rest. You also need to be aware that YouTube users may have their volume turned off as they play videos. For this reason, it's helpful to include a transcript with your video.
3. Choose the Right Categories
You can categorize your video in the "details" step of the video-uploading process on YouTube. When you choose a category, you increase your reach and the possibility of appearing first on search results. You'll want to ensure that you choose the right category, of course, and that will require a little research. For example, find out whether content creators in that category have businesses and marketing goals like yours. You'll also want to ensure their target audience is roughly similar to yours.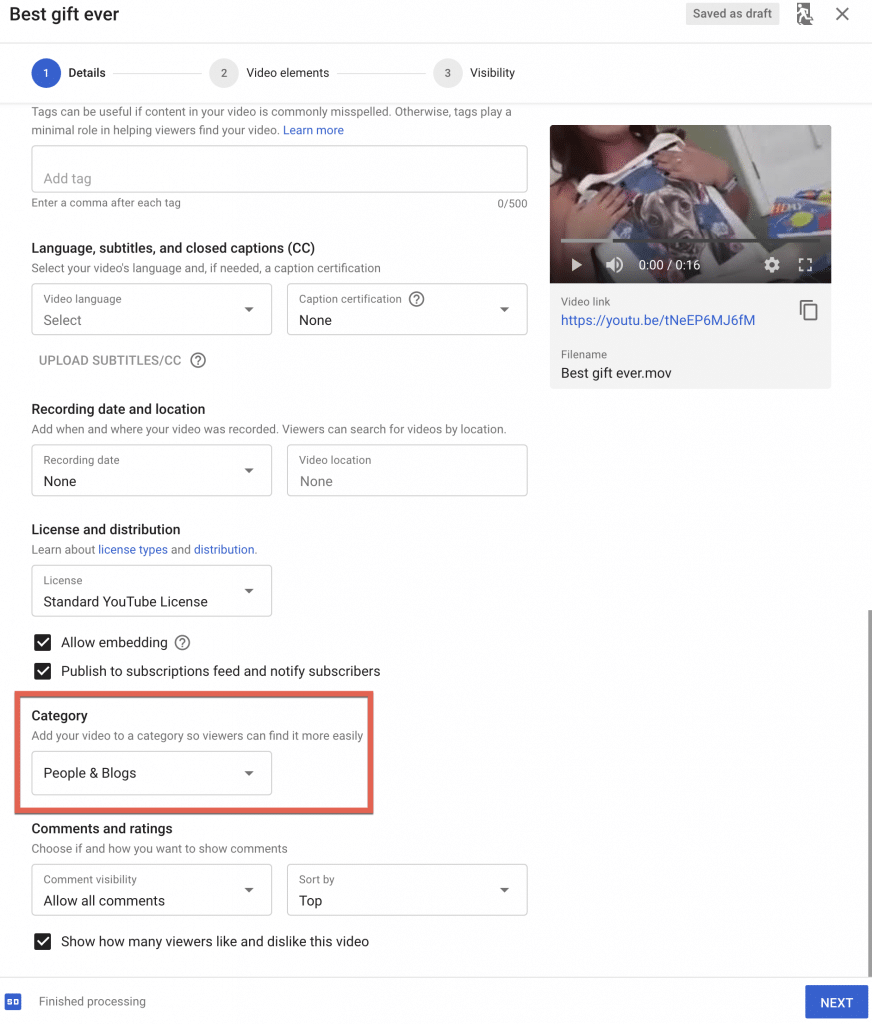 4. Use a Custom Thumbnail Image
The thumbnail image is the picture prospective viewers see in search results. You know from your own YouTube experience that this image often spells the difference between a video you watch and one you scroll past. It's important to choose an image that resonates with viewers and gets them to click on your video.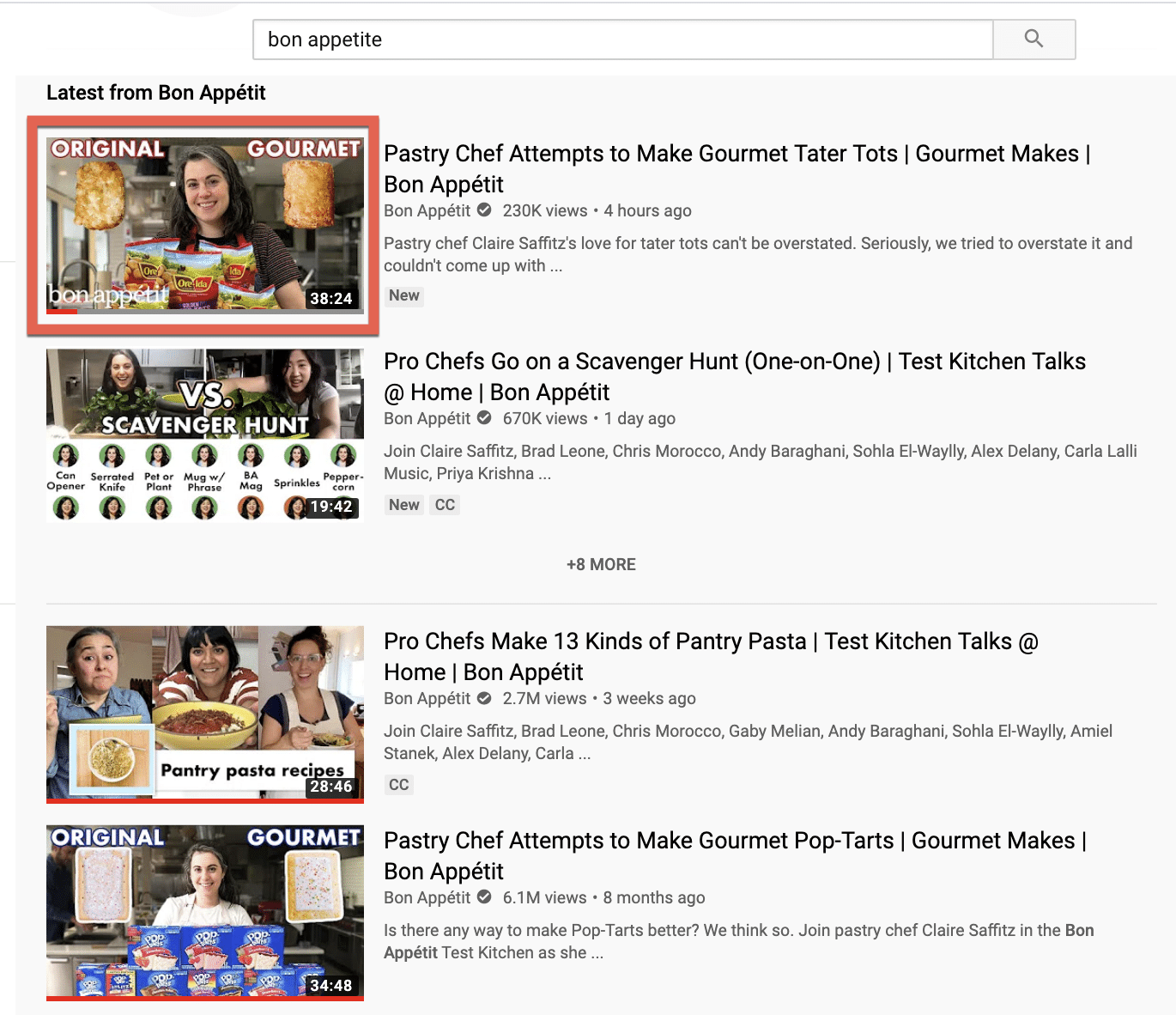 Although YouTube automatically generates thumbnail images for uploaded videos, there's no guarantee that the image will accurately represent the video's content. There's a good chance it won't work as well as a custom image you choose and upload. According to YouTube's Creator Academy, 9 out of 10 of the site's top performing videos include custom thumbnail images. Of course, the best performing videos have images that immediately capture viewers' attention, so it's a good idea to test the quality of your image for optimal results.
Final Thoughts
Inbound marketing can be remarkably effective, helping the companies that use it achieve their top marketing goals. Video marketing, specifically marketing on YouTube, is arguably among the most effective of inbound strategies. Ensuring that your YouTube videos are optimized for maximum viewership can be a game changer for your business.