Do you want to become an Amazon individual seller?
Becoming an individual seller on Amazon is a good way to turn your passion for selling into a profitable venture. Whether you want to declutter your closet or launch a small business, this platform offers a user-friendly gateway to success. 
This blog post will walk you through the essential steps, tips, and tricks to kickstart your journey as an Amazon individual seller.
Amazon Selling Plans: Individual vs. Professional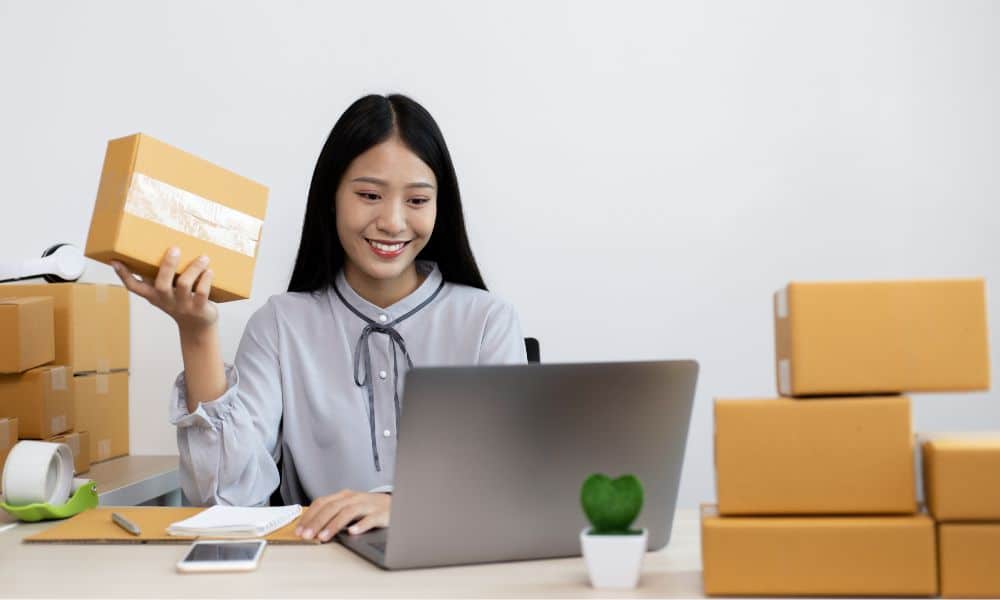 By creating a seller account, you can start selling a wide range of products on the Amazon platform. Individual and professional sellers play a significant role in the Amazon business ecosystem. The following are the two seller account types:
1. Individual seller.
If you want to test the waters and sell on Amazon, starting as an individual seller is a good idea. An individual seller operates with an Amazon Individual Seller account. Individual sellers don't pay a monthly subscription fee. Instead, they are charged a per-item fee for every item sold within the platform. They can also access basic features for listing and selling products on Amazon. However, they do not have access to some advanced tools and analytics.
2. Professional seller.
A professional seller on Amazon makes use of a professional seller account. Amazon encourages sellers who plan to sell in large quantities to opt for a professional selling plan. Professional sellers pay a monthly subscription fee instead of a per-item fee for every product sold. This subscription grants them access to several benefits.
Professional sellers can list an unlimited number of products. They also have access to various advanced tools and features that can help grow their Amazon business. Many Amazon sellers go for professional seller accounts because they offer advanced features and benefits for businesses.
Who Is an Amazon Individual Seller Account Right for?
An Amazon individual seller account suits anyone selling less than 40 products monthly. The per-item fee ensures that sellers only pay for their occasional sales. You should get an individual seller account if you fall into any of these categories:
Casual sellers: If you want to sell items occasionally, like used books or personal items, this account suits your needs.
Hobbyists: Whether you craft, collect, or have a small side hustle, this account lets you share your passion with buyers.
Newbies: If you're new to e-commerce and want a low-risk entry, an individual account is a great starting point.
Low-volume sellers: If you plan to sell fewer than 40 items monthly, you can save on fees with this type of account.
Testing the waters: It's an excellent choice if you're unsure about long-term commitment and want to experiment with selling online.
Remember, it's easy to upgrade to a professional account as your business grows!
What Do You Need to Get an Amazon Individual Seller Account?
Here are the requirements for creating an Amazon individual seller account:
Personal information: Your name, address, and phone number.
Email address: A valid email address that you can access regularly.
Bank account: You'll need an account where Amazon can deposit your earnings. This should be a bank account in the country you plan to sell.
Tax information: Your tax identification information, including your Social Security Number (SSN) in the United States or an equivalent in your country. You may also need to provide business tax ID information if applicable.
Payment method: You'll need a credit card for verification purposes.
How To Create an Amazon Individual Seller Account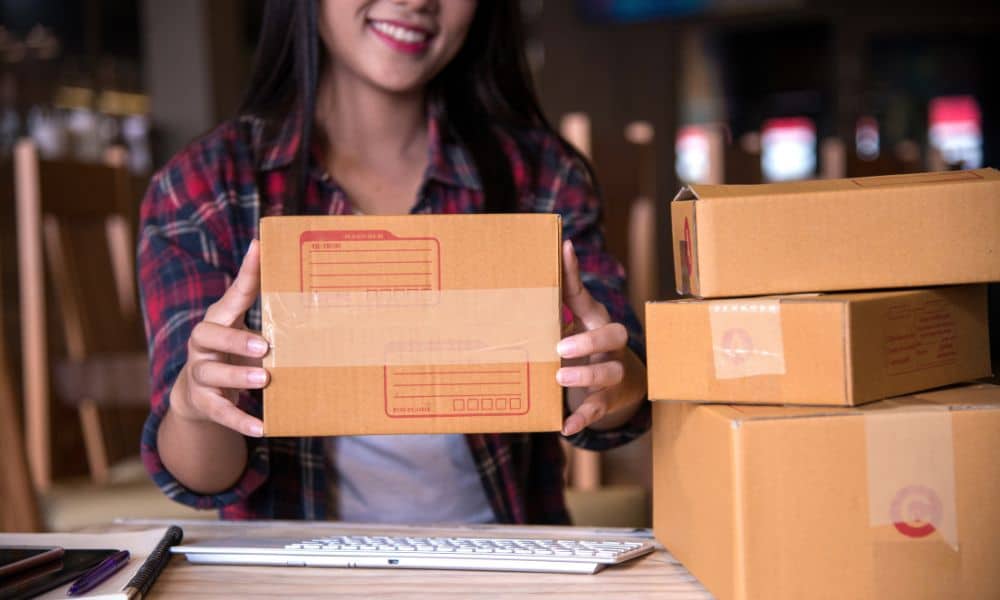 The following are the steps on how to create an Amazon Seller Account:
Go to 

Amazon Seller Central

.

Sign up and input your name, email, and password.

Place business and seller information.

Choose your preferred selling plan.

Provide your bank and tax details.

Read and accept the Seller agreement.

Create your Amazon account.

Receive and click the confirmation email.
How To Create Product Listings
The following are the steps you have to follow to create product listings:
Login to Amazon Seller Center.

Go to the "Catalog" section in your Seller Central Dashboard.

Choose "Add a Product" from the menu. If your product is not on Amazon, click "I'm adding a new product."

Next, pick your product category. It will help determine where your product will be listed. Hence, it is important to be precise.
How Much Does Being an Individual Seller Cost?
The individual selling plan costs relatively less compared to the professional seller account. It only charges as low as $0.99 per item sold. However, you will also have to pay for the referral fees, which are a percentage of the selling price and vary according to the product category. Likewise, you will have to pay FBA fees if you use Fulfilment by Amazon.
Tips on How To Become a Successful Individual Seller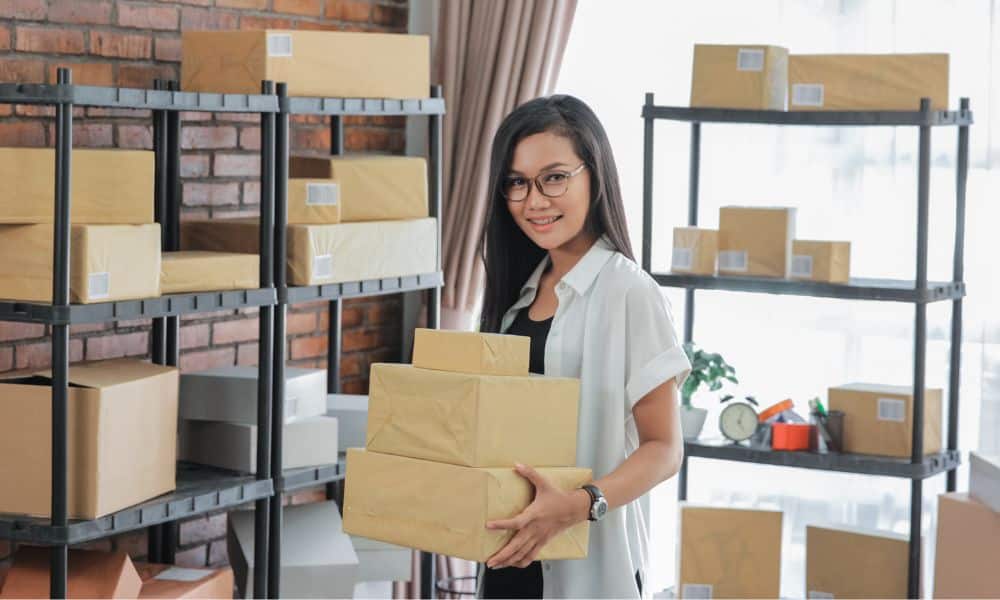 The following are some tips on how to become a successful individual seller:
Pick the right niche:

You should research different product categories and niches to know which has less competition yet more demand. Choosing a niche with a high demand increases your chances of getting more sales. Hence, it would help if you researched popular niches and their profitability.

Source quality products:

Find suppliers or manufacturers known for their good record and reputation in the business. Investing in product quality is an important step towards becoming a successful individual seller on Amazon. 

Optimize product listings: 

You should create a high-quality product listing using clear and detailed descriptions and high-resolution images. Doing so heightens the likelihood of your content appearing in Amazon search results. 

Competitive pricing: 

You should price your products competitively. Competitive prices are more attractive to customers. Take the time to research similar products on the platform and adjust your prices accordingly.

Provide excellent customer service: 

You should respond to concerns and queries as soon as possible. Every response should be made professionally. By answering customer's issues promptly, you can maintain positive feedback and ensure their satisfaction.

Fulfill orders efficiently: 

You should choose a reliable order fulfillment method. Make sure that the option you will opt for should have timely shipping and delivery.

Request and encourage reviews: 

Whenever possible, politely ask your satisfied customers to leave reviews for your products. Customer reviews assure potential buyers that your products are of good quality. Hence, a higher number of reviews enhances your product and seller credibility.
Final Thoughts on "How To Become an Amazon Individual Seller"
Becoming an Amazon individual seller opens the door to countless possibilities. With the right strategies and dedication, you can transform your dreams of online entrepreneurship into reality. So, take the leap and embark on this e-commerce adventure.
Are you seeking ways to boost your products' visibility on Amazon? Contact the top Amazon advertising agency today!
Frequently Asked Questions
Can I switch from an individual to a professional seller account later?
Yes, you can upgrade to a professional seller account at any time.
What resources are available to help individual sellers succeed on Amazon?
Amazon offers education materials, seller support, and a community forum where sellers can ask questions and share their experiences.
What is the Amazon selling partner support for?
If you have any questions or issues, contact selling partner support to get assistance with your professional account.
Related Articles
Do You Need an LLC to Sell on Amazon?