What is Amazon FBA?
Amazon FBA is one of the most important programs in e-commerce. Whether you're a seasoned entrepreneur or a beginner, understanding this service could be the key to unlocking your online selling potential.
This blog post will cover all you should know about Amazon's FBA program.
What is the Amazon FBA program?
Amazon FBA stands for "Fulfillment by Amazon." It's a service where Amazon stores, packs, and ships products for sellers. This helps online sellers focus on their products and customers while Amazon handles the logistics. Amazon FBA makes selling on the platform more convenient and efficient.
Read more: Is Amazon FBA worth It?
How Does Amazon FBA Work?
Amazon FBA makes life easier for sellers on the platform. This is how it works:
Send your products: First, you send your products to Amazon fulfillment centers. This means shipping your inventory to Amazon's warehouses. Depending on your business needs, this can be a one-time or ongoing shipment.
Storage and cataloging: Amazon receives and stores your products in their warehouses. They also catalog and track your items in their system. This makes it easier to manage your inventory.
Customer orders: Amazon takes care of the entire process when a customer orders one of your products. They pick the product from their shelves, pack it securely, and then ship it to the customer's address.
Customer service: Amazon handles customer inquiries, issues, and returns. This includes answering questions, resolving problems, and processing returns or refunds on your behalf.
Prime and fast shipping: Using Amazon FBA makes your products eligible for Amazon Prime and fast shipping options. This can attract more customers because they often prefer products with these shipping benefits.
Fees: While Amazon FBA offers convenience, there are costs involved. You'll be charged for storage space, order fulfillment, and other related fees. These fees can vary depending on the size and weight of your products, storage duration, and other factors.

Source: Canva
How Much Does Amazon FBA Cost?
Amazon sellers pay certain fees to access the FBA program. The exact costs depend on various factors, like the type of products you sell, their size, weight, and storage time. You can find specific fee details on Amazon's FBA pricing page.
Fulfillment fees: They cover picking, packing, and shipping your products. The fees vary based on the item's size and weight.
Storage fees: Amazon charges FBA sellers for storing products in its warehouses. They depend on the space your items occupy.
Long-term storage fees: If your items stay in storage for an extended period, you may face additional fees.
Removal fees: If you need to retrieve your products from Amazon's warehouses, there are fees for removal or disposal.
Unplanned service fees: Sellers pay these when Amazon handles products not complying with their requirements.
Subscription fees: These fees are for the professional selling plan on Amazon, which is required for FBA.
Referral fees: Standard selling fees on Amazon's platform.
Read more: Fulfillment by Amazon vs. Fulfillment by Merchant.
How To Get Started With Amazon FBA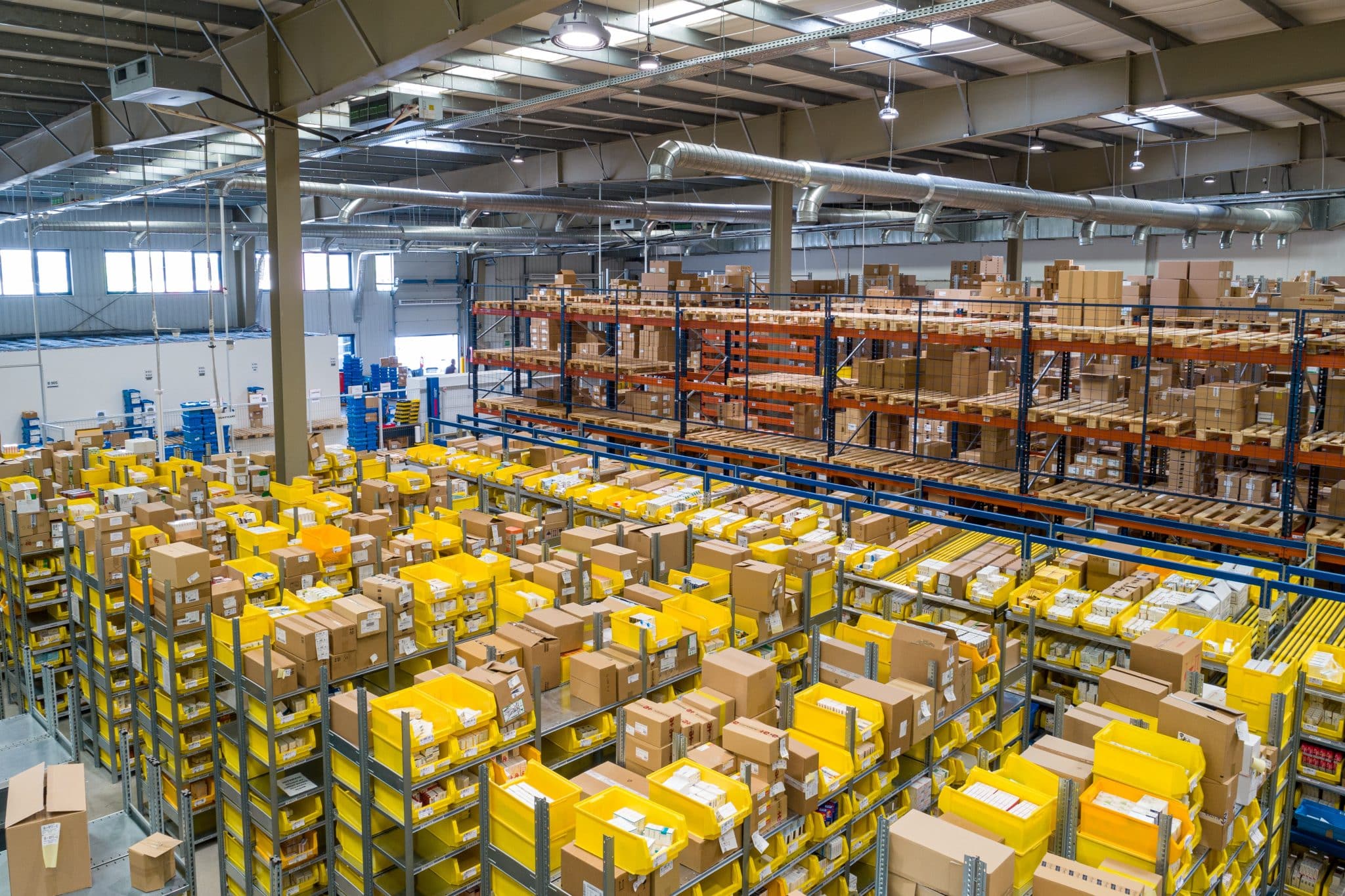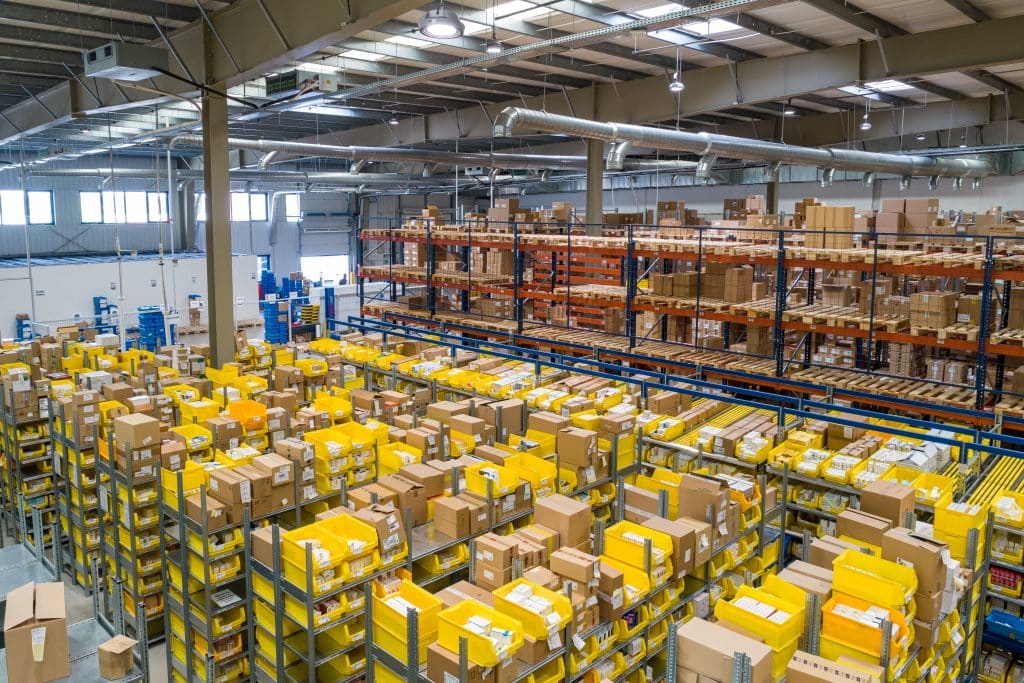 Source: Canva
Learn how to use Amazon FBA in 4 easy steps:
Sign up: Create an Amazon seller account if you don't have one. Choose between individual (per-item) or professional (monthly subscription) plans.
List your products: Add your products to Amazon's marketplace and select FBA for fulfillment.
Prepare your inventory: Label your products according to Amazon's guidelines and pack them securely for shipping to Amazon's fulfillment centers.
Ship to Amazon: Send your inventory to Amazon's warehouses. You can use Amazon's partnered carriers or your own.
Read more: How to become an Amazon FBA seller.
Benefits of Choosing Amazon FBA
Amazon sellers enjoy several benefits from choosing FBA. They include:
Prime eligibility: With FBA, your products qualify for Amazon Prime. This means they're eligible for free two-day shipping. Prime members often prefer these products, increasing your chances of making sales.
Customer trust: Amazon has built a strong reputation for reliable and efficient customer service. When you use FBA, customers are more likely to trust that their orders will be handled professionally and any issues will be resolved promptly.
Global reach: FBA enables you to reach customers in your own country and internationally. Amazon's extensive fulfillment network allows you to ship products to customers worldwide, expanding your market reach.
Efficient shipping: FBA handles the entire order fulfillment process, from picking and packing to shipping. This means you don't have to worry about finding packaging materials or shipping logistics, making it more convenient.
Customer service: Amazon handles customer inquiries and returns and manages potential refunds. This saves you time and effort in dealing with customer issues.
Storage space: If you're running out of space to store your inventory, FBA allows you to use Amazon's vast warehousing capacity. This can be especially useful if you're selling a large quantity of products.
Easy scaling: FBA simplifies the process of expanding your product line. You can easily add new items to your inventory without worrying about the fulfillment logistics.
The Downsides of Choosing Amazon FBA
Despite its many advantages, you should know its downsides as an Amazon FBA seller. They include:
FBA fees: Amazon FBA involves various fees, including fulfillment fees, storage fees, and referral fees. These costs can impact your profit margins, and it's essential to carefully calculate whether FBA makes financial sense for your products.
Less control: When using FBA, you relinquish some control over shipping and inventory management. Amazon handles these aspects, which may not align with your specific business needs and strategies.
Storage costs: If your products remain in Amazon's warehouses for an extended period, you may incur long-term storage fees. This can become significant if your inventory doesn't sell quickly.
Competition: Amazon's marketplace is highly competitive, and by using FBA, you're competing with other sellers who may offer similar products. This competition can make it challenging to stand out and achieve consistent sales.
Product restrictions: Some product categories are restricted for FBA, and certain items may require special approval. This can limit your ability to sell certain products through the FBA program.
Return Handling: While FBA handles returns, the process may not align with your specific customer service standards. You might be unable to inspect returned items before they are returned to your inventory.
How To Make More Sales With Amazon FBA
Follow these tips to make your FBA business more profitable:
1. Optimize your product listings.
Craft clear and engaging product titles that include relevant keywords. You should also write detailed descriptions highlighting the product's features and benefits. Use high-quality images from various angles to provide a comprehensive view. Utilize bullet points to present key information in a scannable format.
2. Competitive pricing.
Conduct thorough market research to understand your competitors and market trends. Set competitive and profitable prices, factoring in Amazon's fees and shipping costs. Also, utilize Amazon's repricing tools or third-party software to adjust prices dynamically based on market changes.
3. Customer reviews.
Provide exceptional customer service to ensure a positive buying experience. Encourage customers to leave reviews by including inserts in your product packaging or sending follow-up emails. You should also consider utilizing Amazon's Early Reviewer Program to kickstart your product reviews and build trust with potential buyers. Address negative reviews promptly and professionally, aiming to resolve customer issues.
4. Inventory management.
Maintain optimal stock levels to prevent stockouts and missed sales opportunities. Amazon's inventory tools and sales data can help you predict demand. Use this information to rotate inventory to minimize storage fees and ensure older products are sold first. You should also plan for seasonal fluctuations in demand by adjusting your inventory levels accordingly.
5. Get an Amazon advertising agency.
An Amazon advertising agency can help increase your sales by optimizing your advertising campaigns, improving product visibility, and targeting the right customers. They have expertise in using Amazon's advertising tools effectively, leading to better results and a higher return on investment for your advertising efforts.
Final Thoughts on "What is Amazon FBA?"
Amazon FBA (Fulfillment by Amazon) is a game-changer for e-commerce entrepreneurs. It simplifies online product sales by offering solutions for storage, shipping, and customer service. By leveraging this powerful platform, you can focus on growing your business while Amazon handles logistics.
Frequently Asked Questions on "What is Amazon FBA?"
How can the FBA revenue calculator help Amazon stores?
The FBA revenue calculator helps Amazon stores by providing essential insights into their potential profits and fees.
How much is the FBA fee per item?
The FBA fee per item typically varies depending on the item's size, weight, and category, with fees ranging from a few cents to several dollars.
Is it effective to use Amazon FBA?
Amazon FBA is a profitable program in which an Amazon seller gain an average of 20-25% more sales. 
Related Articles
The Best Amazon Review Trader Websites
Pros and Cons of Selling on Amazon