FEB. 4, 2021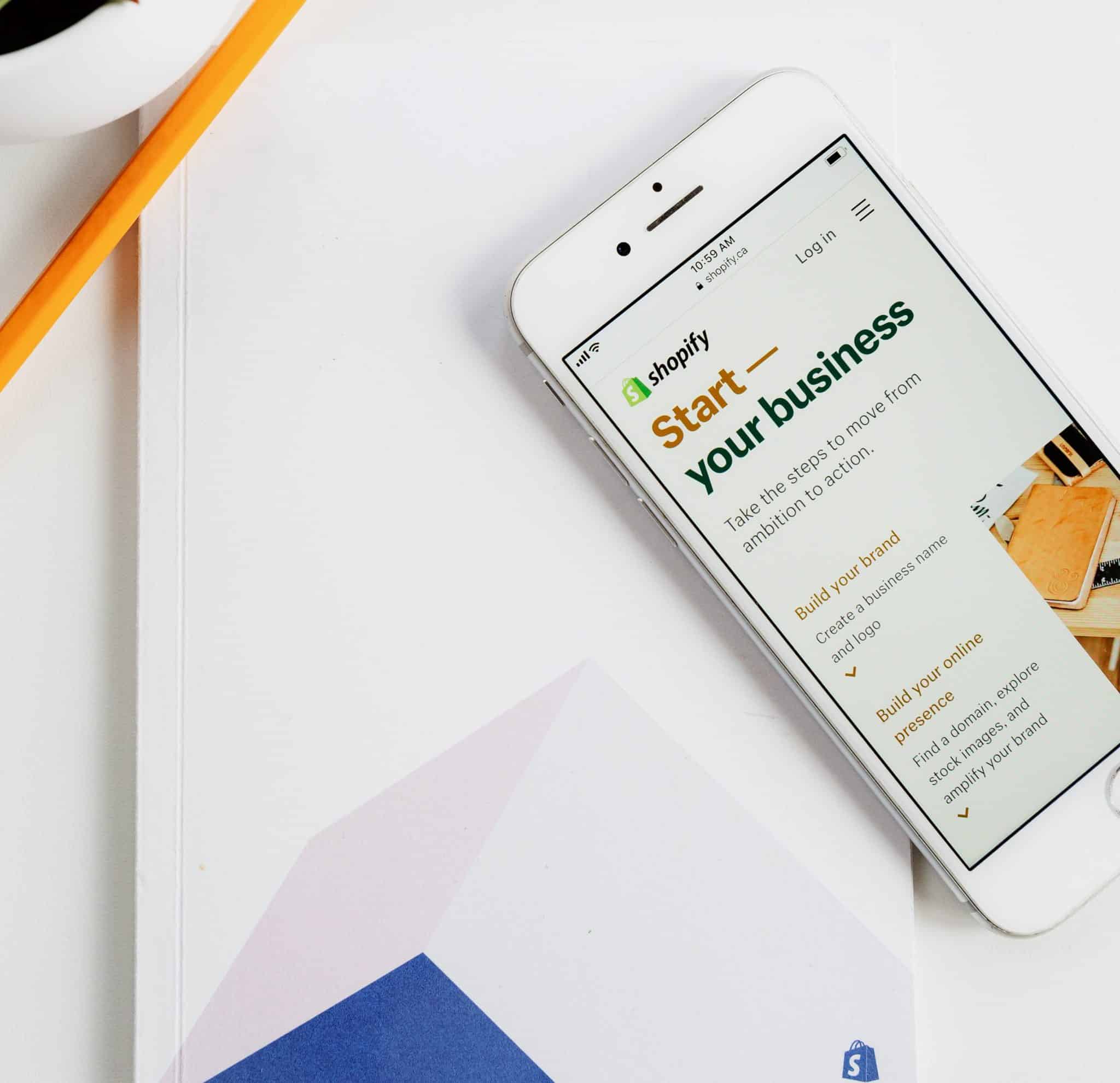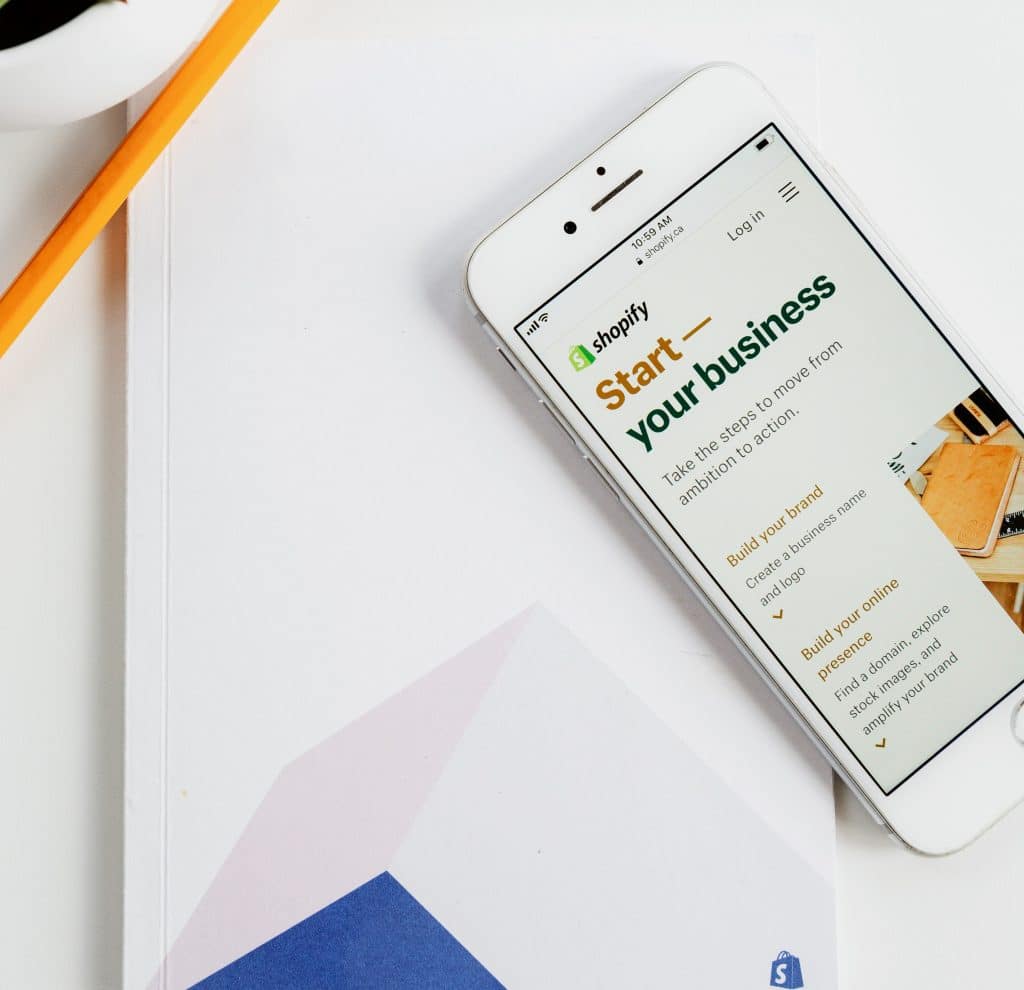 Roberto Cortese / Unsplash
Both Amazon and Shopify are incredibly popular choices when it comes to selling online. Shopify estimates that it has 820,000 merchants using its software for their stores, while Amazon has more than 2.5 million active sellers. This makes them two of the top three methods of selling online. 
That said, while both are great choices to sell with, deciding which is the best for your business can be tricky. That's where this guide comes into play. It helps you evaluate the pros and cons of both Amazon and Shopify, as well as discover which is right for your business.
What Are Amazon and Shopify?
Amazon is a marketplace, which allows you to list and sell all of your products on the site, competing against many other brands. Amazon will manage the majority of the ordering process for you, and if you use FBA (fulfillment by Amazon), the platform will even take care of shipping your products, too. With Amazon, setting up and selling is a simplistic process. All you need is an account and products, and you're pretty much ready to go.
Shopify is a store-building software that allows you to personalize and construct your online store as you choose. Setting up a store using Shopify can be a little more time-consuming than with Amazon, but you do get the freedom to roam in terms of creativity. As your Shopify store will be standalone, you don't have to worry about things such as on-site competition. However, you do need to direct traffic to your store by yourself.
The Pros and Cons of Selling on Shopify
As Shopify is well established in the market, you can expect plenty of available features when building your store on the platform. But those features are just some of the perks. Here are some of the main benefits of selling on Shopify:
An extensive 90-day free trial

Flexibility in store design and expansion

A range of prices for all store sizes

Ownership and control of your store

Ease of use

Mobile friendly

Available multiple languages

24/7 customer service

An e-commerce university to build business skills
In contrast, here are the disadvantages of selling on Shopify:
You will all of your own marketing.

You will build traffic from scratch.

Some add-ons can cost you extra.

You don't have an existing brand reputation to get you off the ground.

Some features are unavailable on cheaper plans.

If you use a third-party payment provider, you will be charged transaction fees.

As you expand, costs will also increase significantly for a Shopify plan and for marketing.
The Pros and Cons of Selling on Amazon
As a pre-existing selling platform, some of Amazon's benefits are there for all to see. But let's take a look at some of the benefits of Amazon:
Little to no experience required

30-day free trial of Amazon pro

Access to a worldwide audience without any marketing

Piggybacking off Amazon's brand reputation

Easy setup and use

Easy customer service, refunds, and returns

Fulfillment by Amazon for storage and delivery

Repeat customers because of the platform's trustworthy reputation
In contrast, here are some of the disadvantages of Amazon:
High fees for selling on the platform

Tighter rules and regulations for listings

A lot of competition

Price monitoring to remain competitive

Minimal personalization of your store
The Costs of Selling on Shopify
Shopify is a well established brand in the shopping market and therefore has varied plans depending on the individual seller's needs. The plans cost between $29 and $299 a month, with transaction fees on top of that. Here are Shopify's available plans in more detail.
Basic Shopify plan
Basic Shopify costs just $29 a month, but as the name suggests, it only includes the bones of Shopify. You will also pay 2% transaction fees on any sales that do not use Shopify payment, as well as additional fees for credit or debit card usage. The plan includes a shipping discount of up to 64%, offering you your own online store, with features such as
Unlimited products listings

A blog

Two administrative accounts

Manual order creation

An SSL certificate

Gift cards

Abandoned cart recovery

Fraud Analysis

24/7 customer support

Discount codes

Hardware support

POS Lite
Shopify Standard Plan
Shopify's standard plan and costs $79 a month, plus 1% transaction fees on all sales that don't use Shopify's payment system. You will also pay additional fees for credit or debit card payments. This plan includes a shipping discount of up to 72%, as well as your own online store, and these features:
Everything included in the basic plan

Three extra staff administrative staff accounts,  five in total

Reports

Manual foreign exchange rates

International domains
Advanced Shopify plan
At $299 a month, this is by far Shopify's priciest and most extensive plan. On top of the monthly fee, you must also pay a 5% transaction fee on any sales that do not use Shopify payment, plus credit or debit card fees. The plan includes a shipping discount of up to 74%, plus your own online store, and these features:
Everything included in the standard plan

15 staff administrative accounts

Advanced report builder

Third-party calculated shipping rates
The Costs of Selling on Amazon
There are a number of factors at play that decide how much it will cost you to sell on Amazon, which includes your location and domain of choice (for example, USA and Amazon.com or UK and Amazon.co.uk), whether you sell on an individual plan or a professional plan, and whether you use FBA (fulfillment by Amazon).For this guide, the focus will be on sellers in the United States and Amazon.com.
Individual Sellers
The cost per sale for individual sellers is $0.99, plus a percentage for referral fees. You can also choose whether you want to use fulfillment by Amazon or not. If you do choose to use FBA, you will pay additional fees that are dependent on the product you are selling. Larger products will cost more to store and ship, therefore FBA will be higher in price for such products. 
Professional Sellers
Those with a professional seller account will pay a flat fee of $39.99 a month, plus referral fees. For this price, you also get access to reporting tools, promotional tools, and custom shipping rates, on top of being able to list your products on Amazon. Like in the individual plan, referral fees are calculated based on product category. You can also choose to pay for FBA if you wish.
The Key Differences Between Amazon and Shopify
The main difference between Amazon and Shopify is a fairly clear one. Amazon is a marketplace, whereas Shopify is a software that allows you to design your store as you please. This difference leads to a lot of other significant differences between the two, including setup, ease of use, and design.
Set Up
Setting up to sell on Amazon is much easier than on Shopify. This is because you have a ready-made marketplace to sell on. All you need to do is upload your products correctly and wait for the approval. To make uploading even easier, you could consider a feed management tool to ease this process and reduce manual work, without compromising the quality of your listings. In contrast, on Shopify, you have to create your store from scratch. Even if you use a Shopify template, the setup is more time-consuming and challenging than on Amazon.
Ease of Use
In truth, once setup is completed, both platforms are very easy to use. Shopify will be a site of your design, so you will be able to work your way around it easily. However, Amazon doesn't even require the initial setup, so it's even easier to use. Plus, fulfillment by Amazon takes away even more of your worries by resolving all storage and delivery issues for you.
Design
Amazon lacks flexibility in terms of design. There is little to no customization allowed on the platform, and even image regulations are tight. Shopify is the total opposite in that regard. The platform offers numerous themes for you to design your store, as well as add-ons and much more. 
Payment Options
When it comes to checking out, Shopify allows pretty much any kind of payment you can think of. If you want your shop to have a payment option, it's available. The platform even eliminates transaction fees for those using Shopify payments. Amazon also offers many payment options. However, there are still a couple of popular ways to pay that the platform doesn't offer, such as PayPal.
Pricing
Shopify offers tiered packages for its pricing, with different features at each level. You will also be charged for add-ons, plus card fees and transaction fees. Amazon has two payment options: the individual pay-per-product-sold plan, and the professional pay-per-month plan. On top of that, you will also pay referral fees and FBA fees if you use them. Nonetheless, in most cases, Amazon will work out cheaper in terms of fees than Shopify, as the latter requires numerous add-on apps to complete your store. 
Reputation
Amazon comes with a ready made, globally recognized brand with a huge reputation. Many shoppers actively choose to buy on Amazon and trust the platform completely. Therefore, you will require much less marketing. In contrast, any Shopify store will be new and unique. That means you are required to build your own reputation and market your brand.
Which Is Right for Your Business?
Determining which platform is right for your business comes down to a number of factors. You should try to consider the pros and cons of each platform, against the needs of your business. Here are our recommendations.
Choose Amazon If…
You don't have time to do all the marketing yourself.

You want a low-cost entry into the market.

You want to focus on other elements of your business while someone else takes care of storage and delivery.

You want to utilize a huge pre-existing audience.

You do not care about branding and customization.

You can deal with hefty restrictions.

You feel you can come out on top against a lot of competition.
Choose Shopify If…
You're happy to

build a store and a reputation

from scratch.

You're willing to spend more for getting precisely what you want.

You want to control more elements of how you sell.

You want freedom to customize your brand as you wish.

You have the marketing skills to draw customers in.

You have plenty of time to research, create, and optimize.
Is it Possible to Use Amazon and Shopify Together?
Amazon and Shopify together is definitely possible. In fact, many argue that it may be the best option in many cases, as it is a great gateway into the market and should be part of your multichannel strategy for your Shopify store. It gives you a better understanding of your business potential and helps you build up an audience. However, it doesn't provide you with the brand identity you need to really take that next step as a company. But combining the two, you get the best of both worlds.
You can even integrate the two platforms together to maximize their potential. This could help turn more passive Amazon customers into full-time lovers of your brand and help you build on your sales further.
Final Thoughts
Deciding between Amazon and Shopify can be difficult. Both options have their pros and cons, and both are very reputable brands. Evaluating the key differences in pricing and features may help you decide. But if not, both brands offer extensive free trials. That means you can get to know your options practically, and work out which one benefits you and your business the most. 
Remember, if you are still struggling to separate the two after all the comparisons and trials, you can always utilize both the options and maximize your e-commerce impact.