Which online marketplace is better for sellers, Amazon vs eBay?
Amazon and eBay are undoubtedly two of the popular online marketplaces. So, it is understandable why sellers find it tricky to choose between these two e-commerce giants.
This blog post will explore the features, differences, and similarities of Amazon and eBay. Whether you are an experienced or aspiring seller, you will find all the necessary information in this blog post.
What Is Amazon?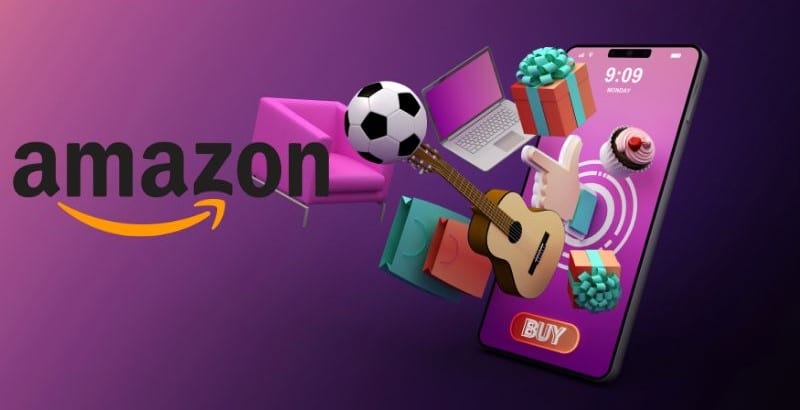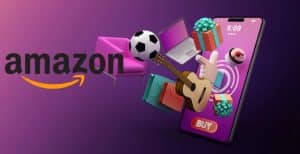 Amazon is the world's largest online retailer. As a seller, you can list a wide range of items, whether you're selling handmade crafts, brand-new gadgets, or even used books. Amazon offers Individual and Professional selling plans, allowing you to choose what works best for your business. It's a top choice for millions of sellers worldwide thanks to its helpful tools and support.
What is eBay?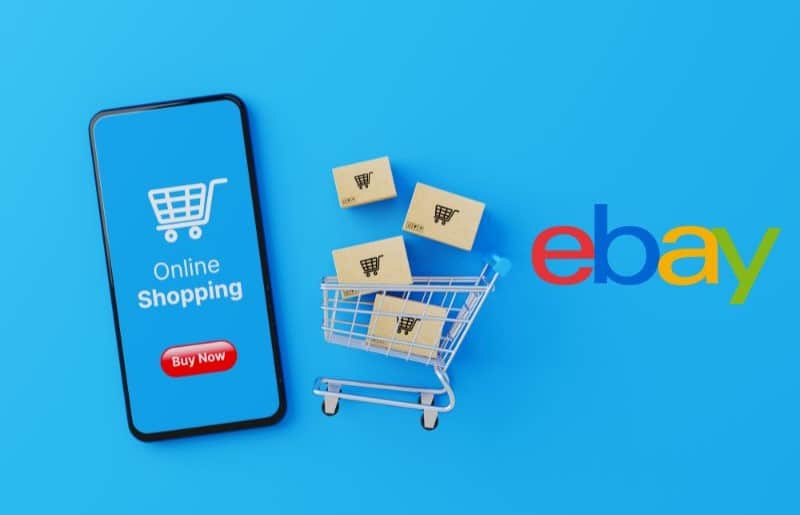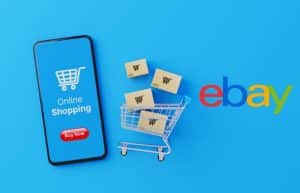 eBay is an online marketplace where you can auction off or sell your items to a global audience. It's like having your virtual garage sale but with the potential to attract buyers from all over. You can list new or used products, from collectibles to electronics, and set your prices or let buyers bid.
Additionally, eBay gives you flexibility in how you want to sell. They provide tools and a platform to help you manage your listings and connect with customers. It's a popular choice for sellers looking to reach a diverse and engaged community of buyers.
Amazon vs eBay: Platform Features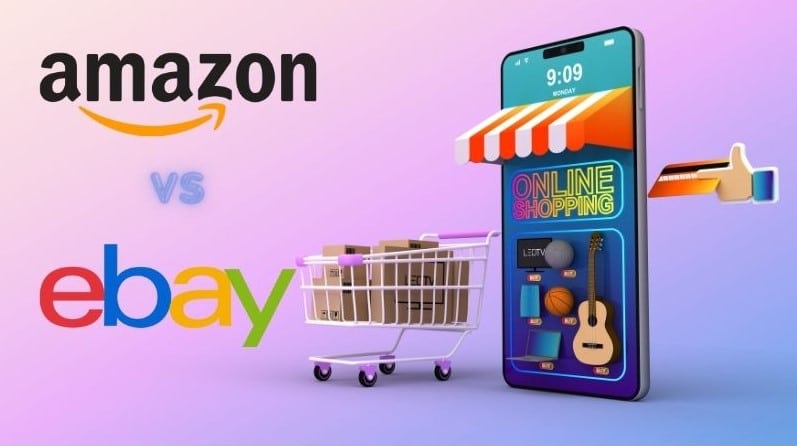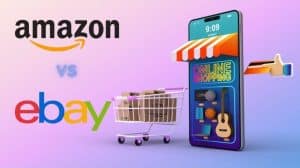 Amazon and eBay have been successful thanks to their continuous innovation and customer-centric approach. We will explore their best features in this section:
Amazon's features.
Here are things you should know before selling on Amazon:
1. User base.
Amazon boasts a massive user base, with over 310 million customers and a whopping 9.7 million sellers. This extensive reach makes Amazon one of the most prominent and diverse e-commerce platforms in the world.
2. Amazon product selection.
This platform has the most extensive product selection, from necessities to limited edition items. Amazon has approximately 600 million products across different categories. This variety lets you explore and find the best fit for your business.
3. Amazon pricing.
As an Amazon online seller, you can choose between two selling plans. They include:
The Individual selling plan is ideal for occasional sellers. If you choose this plan, you will pay per-item fees ($0.99) for each product sold instead of getting a monthly subscription. Choose this plan if you sell less than 40 items monthly. However, note that you will get limited access to additional selling tools and reports.
As its name suggests, this plan is best for high-volume or professional sellers. It requires paying flat monthly subscription fees of $39.99. This monthly subscription will get you access to advanced selling tools, bulk listing, and inventory management.
4. Amazon shipping options.
One of the significant benefits of selling on Amazon is that it offers multiple shipping and return options for its sellers. Through the Fulfillment by Amazon (FBA) service, Amazon lets sellers store their products in its fulfillment centers and handles proper packaging, shipping, and customer service.
You can also subscribe to Seller-FulFilled Prime. This lets Amazon sellers conduct Prime orders in line with its two-day shipping and customer service. For the Merchant-Fulfilled option, Amazon sellers are responsible for shipping costs and handling customer service inquiries.
5. Fees and commissions.
Fees and commissions on Amazon are the costs you need to pay for using their platform to sell your products. Here's a simple breakdown:
Referral fee: This is a percentage of the item's sale price that you pay to Amazon. It varies based on the product category, but it's typically around 6-15%.
Fulfillment fee: If you use Amazon's FBA (Fulfillment by Amazon) service, you'll pay fees for storing, packing, and shipping your products. These fees depend on the size and weight of your items.
Subscription fee: If you opt for the Professional selling plan, you'll pay a monthly subscription fee, which provides access to additional seller tools and features.
Closing fee: This applies to media items like books, DVDs, and video games. It's a fixed fee per item sold.
Advertising costs: If you use Amazon's advertising services to promote your products, you'll incur additional costs based on your advertising budget.
6. Support.
Amazon provides support to its sellers. These platforms make it easier for new and experienced sellers to navigate and succeed on the platform. They include:
They offer:
Seller Central: A dedicated online hub where sellers can find resources, tutorials, and tools to manage their accounts.
Seller Support: Assistance through emails and phone to help with any questions or issues you may encounter.
Community forums: Places where sellers can connect with others, share experiences, and seek advice.
Amazon Seller app: A mobile app to manage your business on the go and get quick answers to common questions.
Seller University: A collection of free video tutorials and webinars to help you learn how to sell effectively on Amazon.
Read more: How to contact Amazon seller support.
eBay features.
Here are things you should know before selling on eBay:
1. User base.
eBay has over 129 million active users and 18 million sellers in 2023. This makes it one of the most widely-used e-commerce platforms today.
2. Product selection.
You can sell a wide variety of items on eBay, including old collectibles, vintage items, modern gadgets, and stylish clothes. So, whether you have unique treasures or everyday goods, eBay gives you the space to put them up for sale. This wide range of stuff attracts all kinds of shoppers.
3. eBay fees.
This platform's product pricing is based on the combination of final value fees, insertion fees, and optional upgrades. eBay charges a final value fee based on the item's selling price. You pay this fee after selling an item.
Insertion fees are charges for listing your items. You pay these fees upfront when you create a listing. eBay charges its sellers a fixed price of $0.35 per listing. However, you can create 250 free listings monthly.
Quick Tip: eBay gives discount fees for eBay sellers that use its shipping services and high-volume sellers.
4. eBay's shipping options.
This platform allows its sellers to set up their shipping preferences and create their shipping labels. An eBay seller has a wide range of shipping options that include FedEx, UPS, eBay delivery, and USPS. The availability of these options may depend on your location, the type of item you're selling, and your preferred shipping methods.
It's essential to review the specific shipping services and rates when creating your listings it affects the speed and cost of delivery. eBay offers free shipping depending on the online shoppers' location and item dimensions.
5. eBay seller support.
eBay seller support resources are designed to assist sellers in navigating the eBay marketplace and resolving any questions or concerns. They include:
Seller Help: A comprehensive online resource that includes guides, policies, and how-to articles to address common seller questions and issues.
Community forums: Sellers can engage with other members of the eBay community to seek advice, share experiences, and find solutions to selling challenges.
eBay Seller Hub: A centralized platform that offers tools and data analytics to help sellers manage their listings and sales more efficiently.
Seller Academy: eBay offers webinars, tutorials, and guides to educate sellers on best practices and how to succeed on the platform.
Amazon vs eBay: The Differences
Though they are both e-commerce platforms, Amazon and eBay have some key differences. Let's see how they differ:
Listing style:

eBay: You can use auction-style or fixed-price listings.
Amazon: Primarily fixed-price listings, with some exceptions.

Product range:

eBay: Great for unique, used, or collectible items.
Amazon: Ideal for new and a wide range of products.

Fees:

eBay: Lower upfront listing fees, but final value fees can vary.
Amazon: Higher upfront subscription fees but generally lower per-item referral fees.

Shipping:

eBay: Sellers have more control over shipping methods and costs.
Amazon: FBA offers fulfillment services but with associated fees.

Global Reach:

eBay: Suitable for international selling,
Amazon: has a more extensive global presence.

Customer Base:

eBay: Attracts diverse and bargain-focused shoppers.
Amazon: Draws a broader customer base, including Prime members seeking convenience.

Returns:

eBay: Sellers set their return policies.
Amazon: Follows a more standardized return process.
Can You Make More Money Selling on eBay or Amazon?
Your success on either platform depends on what you sell, how you market your products, and your ability to meet customer demands. Some sellers find more success on eBay due to the flexibility it offers, while others may thrive on Amazon's larger customer base. It's essential to research, plan, and test both platforms to determine which is more profitable for your specific business.
 Is it Easier To Sell on eBay or Amazon?
Both platforms have learning curves, but eBay selling on eBay is easier for beginners. This is mostly thanks to the platform's simple listing process and flexibility in flexibility in setting prices and shipping. On the other hand, Amazon has stricter product listing guidelines.
What Are the Pros and Cons of Selling on Amazon?
Selling on Amazon can be a lucrative venture, but it's not without its challenges. You should understand the pros and cons of this platform before choosing it.
Pros of selling on Amazon:
Vast customer base: Gain access to millions of active Amazon customers worldwide.
Fulfillment options: Use Amazon's FBA service for storage, packing, and shipping.
Prime benefits: Eligible products can attract Prime members, boosting sales.
Trust and credibility: Amazon's reputation enhances buyer confidence.
Advertising tools: Promote products through Amazon's advertising services.
Cons of selling on Amazon:
Competition: High competition can make it challenging to stand out.
Fees: Amazon charges various fees, impacting profit margins.
Strict rules: Adherence to Amazon's rules and policies is vital.
Limited brand control: Less control over your brand's presentation on the platform.
What Are the Pros and Cons of Selling on eBay?
Selling on eBay has its advantages and disadvantages like any e-commerce endeavor. Let's explore them:
Pros of selling on eBay:
Diverse product range: Ideal for unique, used, or niche products.
Flexible listing options: Choose between auction-style or fixed-price listings.
Freedom: fewer gated categories.
Lower fees: Generally lower upfront fees compared to Amazon.
Shipping control: More control over shipping methods and costs.
Cons of Selling on eBay:
Smaller audience: eBay has a smaller audience compared to Amazon,
Fees add up: Fees can accumulate, impacting overall profit margins.
Auction uncertainty: Auction-style listings might not guarantee desired prices.
Varied policies: Specific return and payment policies may vary.
Customer support: Limited direct customer support compared to Amazon.
Final Thoughts on "Amazon vs eBay"
In the battle of Amazon vs. eBay, it's clear that both platforms have their strengths and unique offerings. Amazon offers a global customer base and hassle-free shipping, while eBay offers more control. Your choice should ultimately depend on your preferences and needs.
Are you looking to increase your product's visibility on Amazon? Contact the best Amazon advertising agency today!
Frequently Asked Questions (FAQs) About "Amazon vs eBay"
Which platform (Amazon vs eBay) is best for your business model and target audience?
Business sellers recommend eBay because it has unique items and niche products, while Amazon is known for having a broad customer base and excellent fulfillment options for its sellers.
Which platform (Amazon vs eBay) is more friendly towards sellers?
Amazon seller fees are more prominent and set a fixed price model that can benefit both beginners and experienced sellers. While eBay appears to be flexible and transparent, which gives lower fees for some product categories and lets its sellers customize their subscriptions.
How many sellers are there on Amazon and eBay?
As of 2023, there are approximately 9.7 million Amazon sellers and over 18 million active sellers on eBay.
Related Articles:
Mastering Amazon Kindle Direct Publishing
Preparing for Amazon Prime Day: Things You Should Know