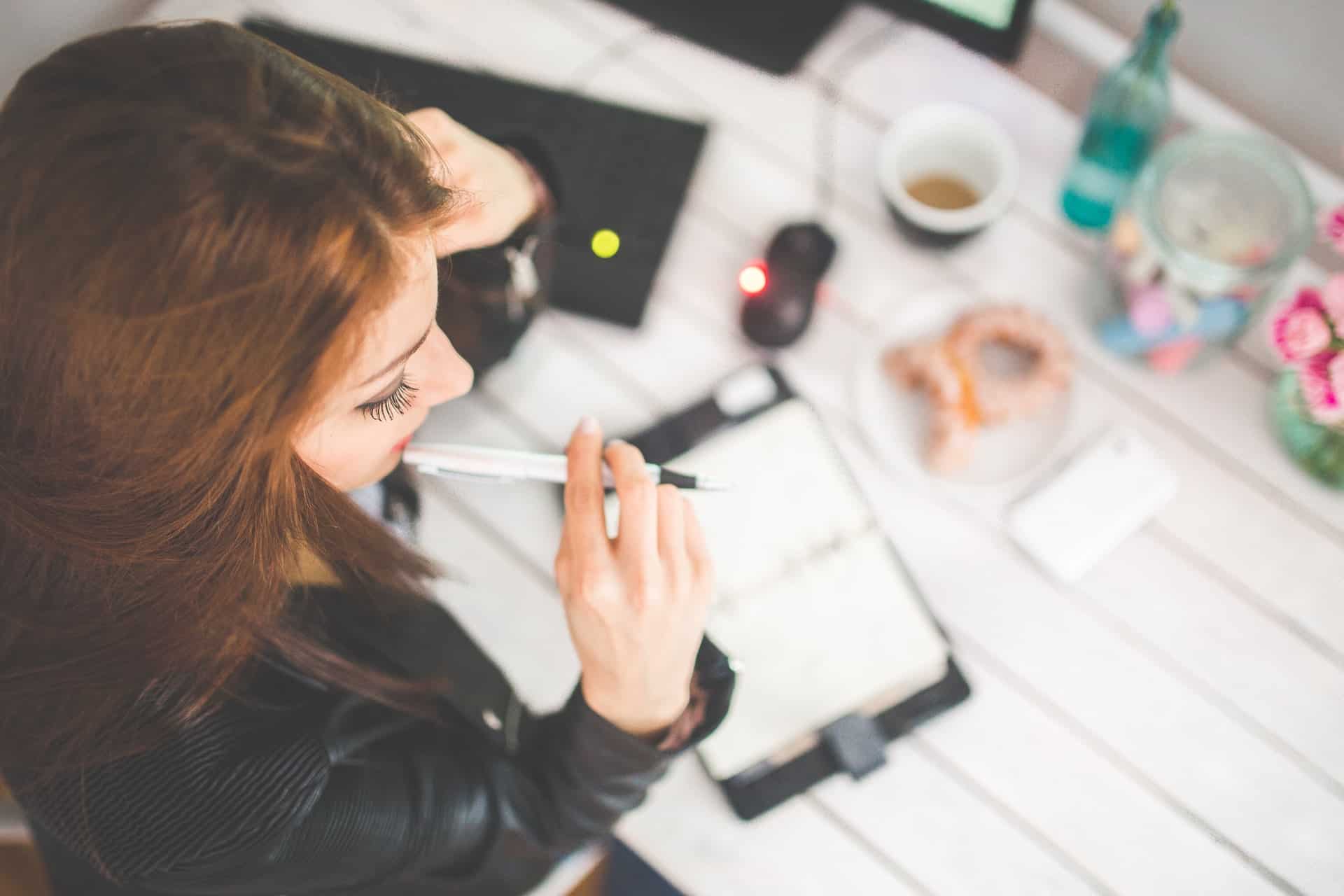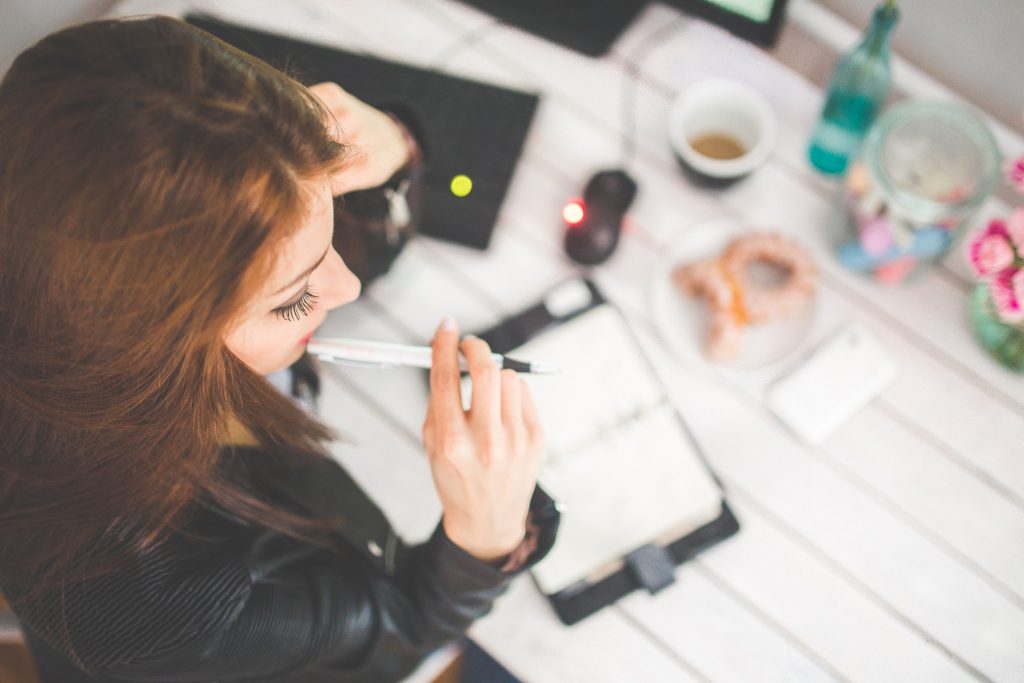 Today, there are many advertising platforms you can choose from and leverage to build brand awareness and visibility. Facebook and Google Ads are the top pay-per-click advertising platforms that can generate great results if used correctly. Many businesses use both to achieve maximum visibility drive more leads and sales, and find new customers. Reach out to a top Facebook ad agency for help with your Facebook ads and a top Google ad agency respectively for some more insight.
If you had to choose between Google and Facebook to advertise your business, which is the best choice and which platform will produce the best results? The answer to this question depends on many factors. Before you make a choice, explore how Facebook and Google Ads differ from each other in terms of features, ad placements, ROI, and more.
Paid Search vs. Paid Social
Google Ads is a paid search advertising platform while Facebook is a paid social advertising platform. Using Google Ads, you are targeting the keywords people use in Google search. These users often have high purchase intent, which means they're more likely to make a purchase because they're actively searching for a product or service they're thinking of buying. Facebook, on the other hand, is more passive because it shows ads to users who typically aren't actively looking for a specific product or service; rather, they are on the website to socialize with friends and family.
Because Facebook users aren't actively searching for a product or service, they often have low purchase intent. However, you can use Facebook's targeting options to laser focus on a particular audience based on certain demographics, such as interests, online behavior, age, location, and more.
In a nutshell, paid search helps you find new customers using keywords while paid social helps users find your business based on their interests and their online behaviors. To put it another way, Google Ads helps you find new customers while Facebook helps new customers find you.
The Advantages of Google Ads
There are many reasons why you would choose Google as your advertising platform. For one, Google Ads provides access to a huge audience. Google, the world's most popular and widely used search engine, generates more than 3.5 billion searches every day. This gives advertisers like you immense reach and opportunity to advertise to millions (or even billions) of prospective customers.
Google also focuses on the quality and relevance of your ads. You don't need to have the largest advertising budget to have a successful campaign. Because Google wants to provide the best user experience possible, the company rewards ads that are relevant to users' search queries. As long as your ads are relevant, high-quality, and optimized, you likely won't have to bid as high as advertisers with low-quality ads.
Google's wide range of ad formats may be another reason to advertise on its platform. Even though PPC ads in Google Ads are text-based, you can take advantage of the various features of the platform that allow you to make your ads more compelling and enticing to prospective customers. You can use ad extensions, site links, location targeting shopping ads, and social proof, such as user reviews.
Another advantage of this advertising platform is your ability to run Google Ads in conjunction with Google Ad Manager to maximize your ROI. In doing so, you are optimizing and delivering ads across multiple devices and platforms, such as CTV, AMP, mobile apps, YouTube, and more.
The Advantages of Facebook Ads
Facebook, too, provides many benefits to advertising on its platform. Much like Google, Facebook boasts a large user base, with more than 2.4 billion monthly active users worldwide. Even with Facebook's enormous audience, you can hone in on a specific group that is likely to make a purchase or do business with you.
Additionally, Facebook brings a visual approach to advertising. Unlike Google's text-based PPC platform, Facebook ads are visual in nature. They appear to be native to the platform, as they seamlessly blend with the videos, photos, and other visual content in users' feeds. Facebook gives you the ability to create compelling, high-quality ads that grab attention, build interest, and receive clicks.
Another benefit to Facebook advertising is its user-friendly ad-creation dashboard. Using Facebook's Ads Manager, you can easily build ads by clicking the "Create" button in your account dashboard. Although Facebook advertising does become more complicated, as it offers many ad types, ad placements, and audience targeting options, beginners can use the platform without difficulty.
Targeting Options, Ad Formats, and Ad Placement
Facebook offers comprehensive targeting options, which sets it apart from Google Ads. You can target audiences based on interests, life events, buying behaviors, and user demographics, such as age, location, income, and gender. Although Facebook users aren't on social media actively looking for products or services, advertisers can still increase conversions by targeting an audience that is more likely to make a purchase decision. This is in contrast to Google Ads, which offers some basic demographics-based targeting, primarily using keyword searches to display ads to the right audience.
In addition to their targeting options, Google Ads and Facebook also differ in ad formats. Google Ads has three main formats:
Text-only ads: These ads appear on search result pages in a nearly identical format as organic search results.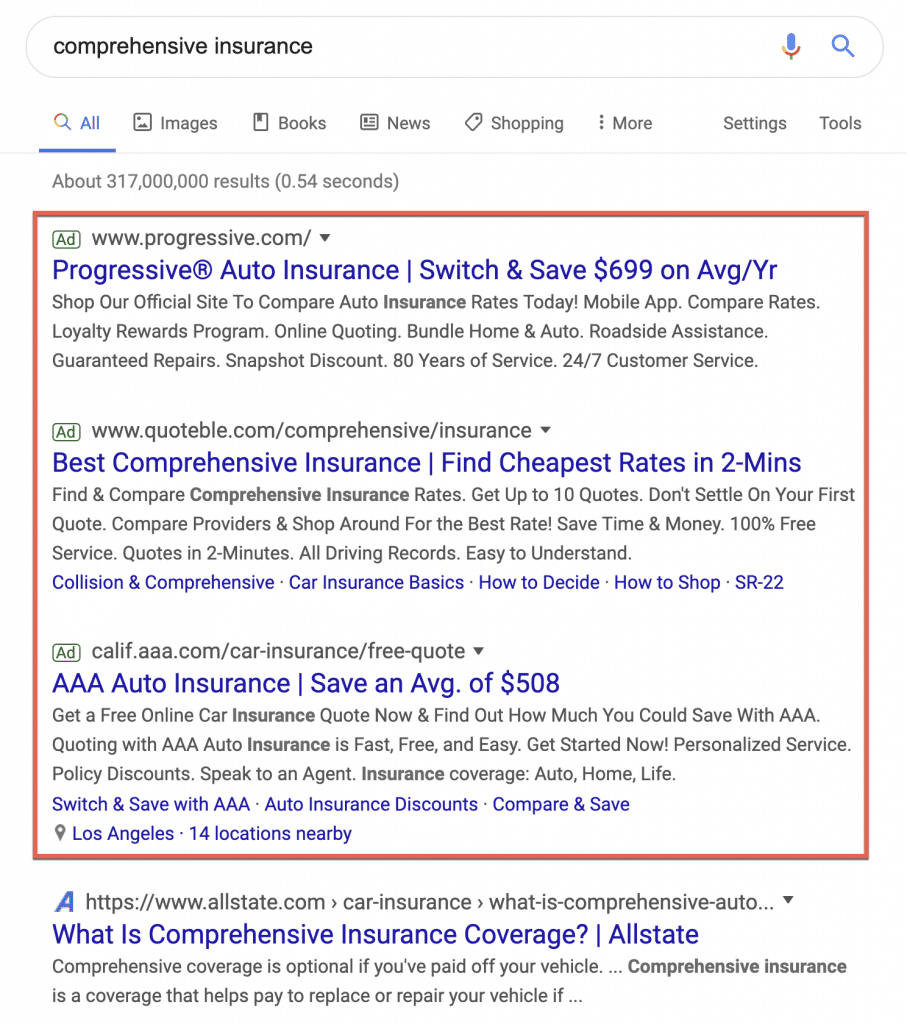 Call-only ads: These are similar to text ads, but when clicked, they automatically call the business's phone number.

Shoppable image ads: These ads, designed to encourage direct purchases, are the only ad formats that use images.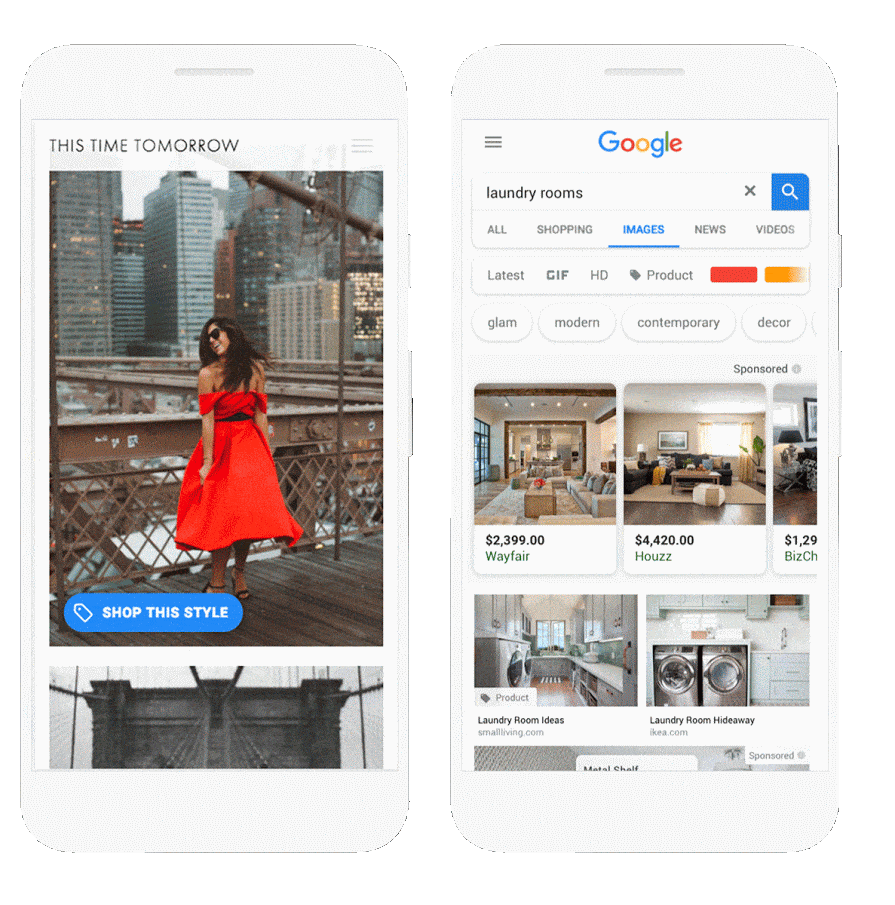 Facebook's many ad formats are the following:
Image ads: These are high-quality visuals that drive traffic to websites or apps.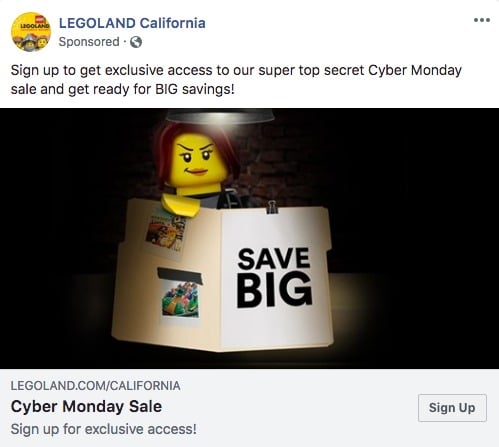 Slideshow ads: These ads are compiled of images, sound, and text that tell a compelling story in a flip book-esque fashion.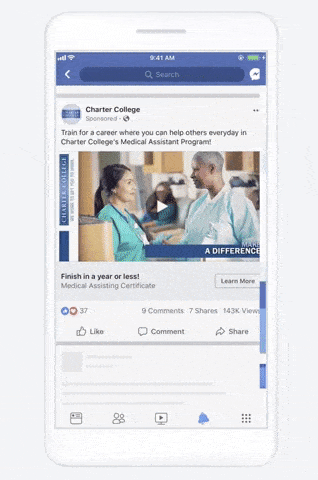 Video ads: These ads feature one single video and a call-to-action button.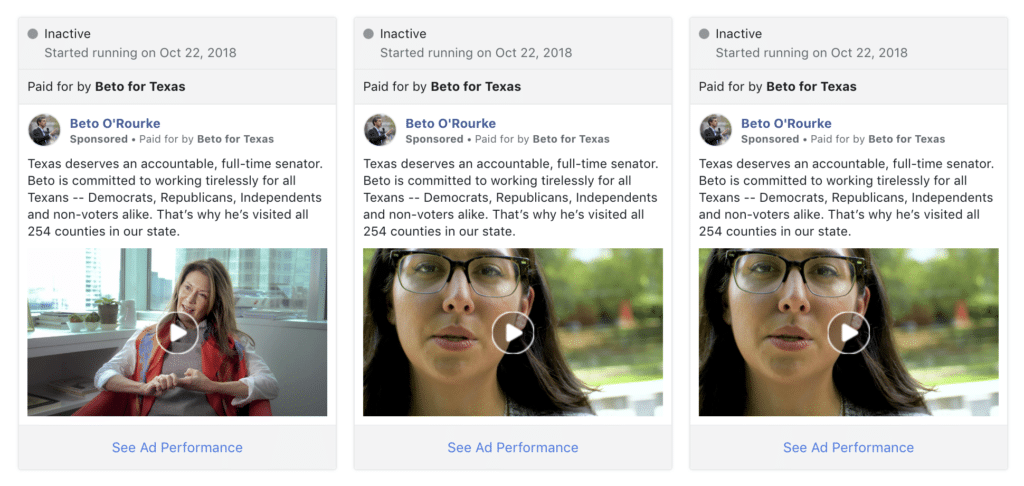 Carousel ads: Facebook carousel ads display up to 10 images or videos all within one ad.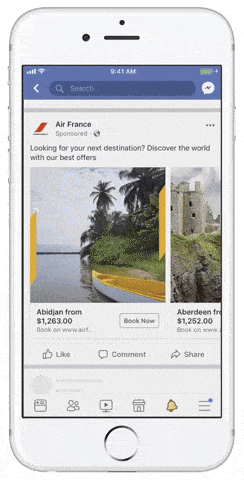 Collection ads: These ads display clickable items from your product catalog at the bottom of the ad.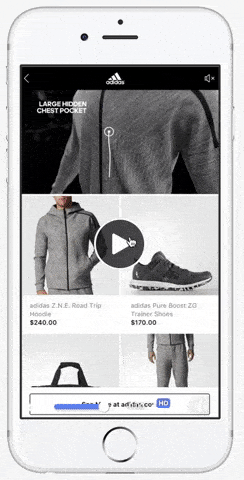 Lead generation ads: These ads allow you to collect information, such as email and phone numbers, from users interested in your business.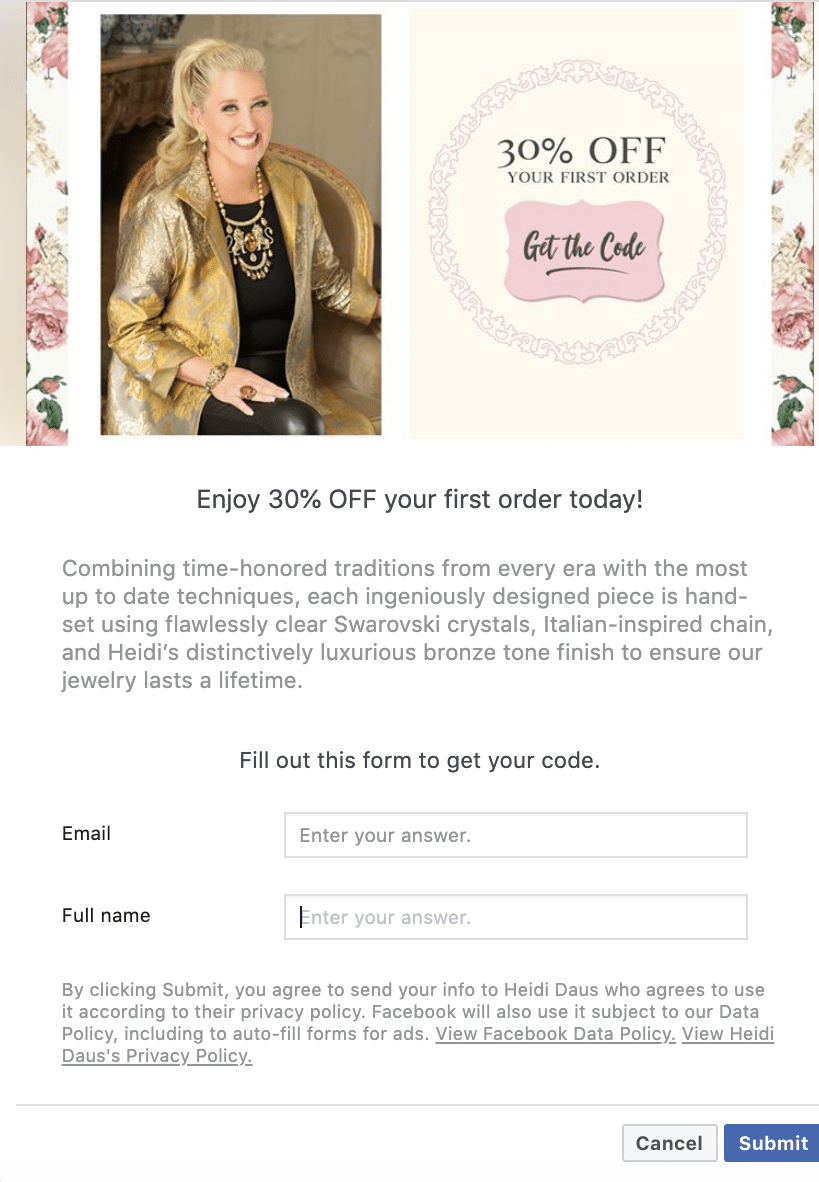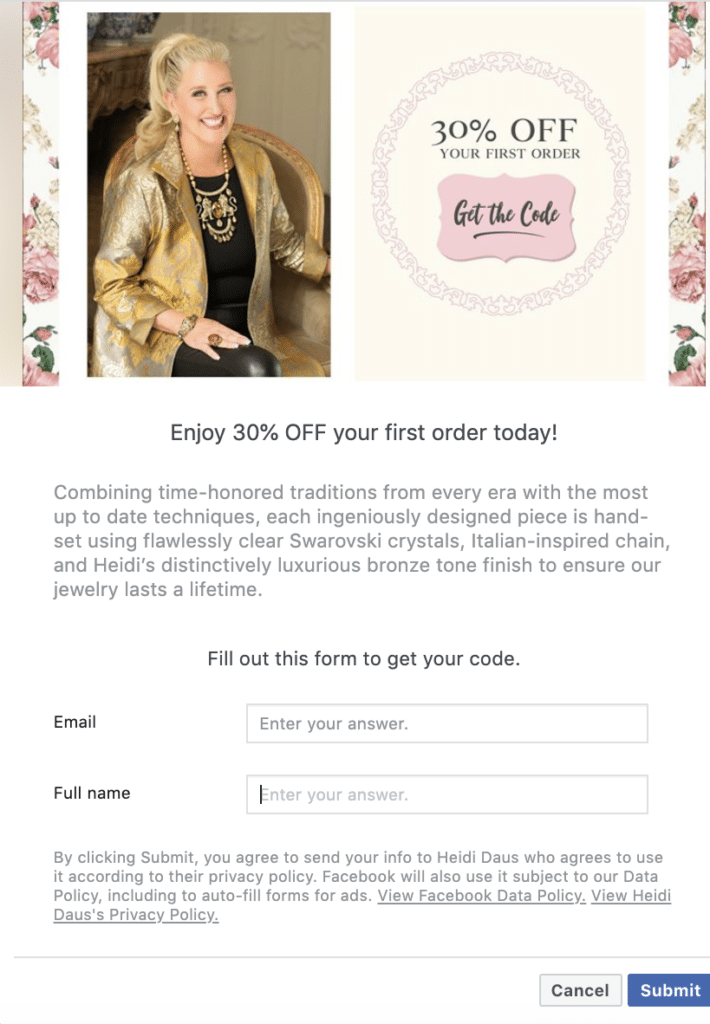 Instant Experience: Previously known as Canvas, Instant Experience loads instantly, expands to full screen, and works with most formats.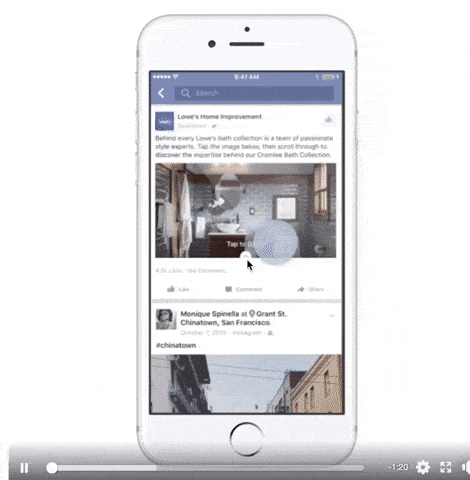 Facebook also offers more ad placement options than Google Ads. Facebook ads can appear in the mobile and desktop News Feeds, Instagram feed, Facebook Marketplace, Facebook Stories, Facebook Suggested Video, Facebook Right Column, Instagram Explore, and so much more. Google ads show up on two primary networks: the Search Network (Google search results) and the Display Network (a wide range of sites that showcase visual ads).
Facebook ROI vs. Google ROI
While Facebook advertising can produce really good ROI, Google Ads have been shown to produce better results, with a lower cost per conversion. With Google Ads, you are more likely to achieve more sales while using a lesser ad spend, which is perhaps because users on Google typically have a higher purchase intent than users on Facebook.
Deciding between Google Ads and Facebook will depend on your preference and goals. If you value more specific targeting options, an easy-to-use ad-creation interface, and increased brand awareness, then Facebook is likely the better option for you. If you want a platform that targets users with high purchase intent, rewards high-quality ads, and helps you increase sales, then Google Ads is the way to go.
No matter which platform you choose to advertise your business, be sure to work with a Facebook ad agency or a Google ad agency that is experienced in creating high-quality, high-converting ads.
Related Articles: