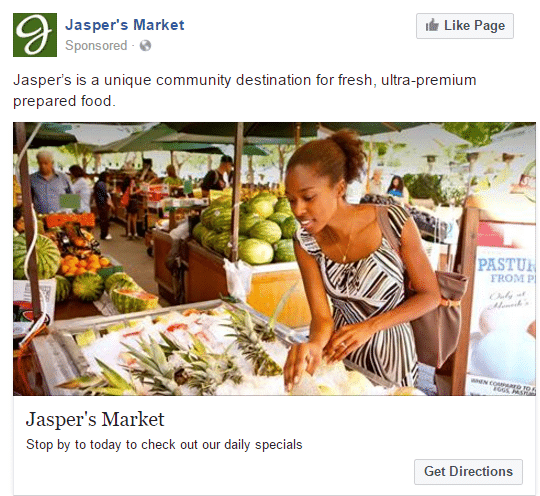 When creating a Facebook ad, Facebook will give you an array of advertising objectives to choose from to help you reach your business goals. When starting out with Facebook ads for beginners, objectives are one of the most important things you can learn about. They're the first aspect of your campaign that the platform asks you to choose for a reason – because they're very important, and there are many options.
One objective you can choose is local awareness. If you want to promote your business to locals, then you should choose local awareness for your advertising objective.
Which platforms support the local awareness objective?
You can serve all local awareness ads on Facebook and Instagram's platform. When creating an ad in Ads Manager, you can choose where you want to serve your ads in the "Placements" section.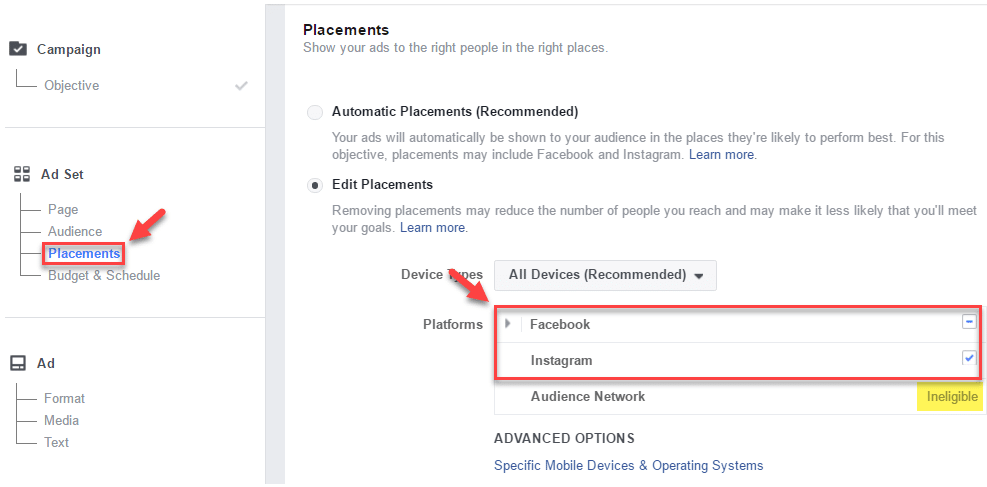 As illustrated by the image above, local awareness ads are eligible for Facebook and Instagram. It is, however, ineligible for the Audience Network. You will see this happen often with different Facebook advertising objectives: some may be eligible for certain formats, placements, and features, some may not.
Which ad formats can I choose from in the local awareness objective?
A local awareness objective is eligible for the video, carousel, photo, and slideshow format. You can choose your format in the "Format" section when creating the ad.

When creating a local awareness ad, follow the recommended ad specs below:
Recommended image size: 1,200 x 628 pixels
Image ratio: 1.9:1
Text: 90 characters
Headline: 25 characters
News Feed description: 30 characters
Your image should include minimal text. See how the amount of text in your ad image will impact the reach of your ad.
It is imperative that you choose an advertising objective before creating an ad. Many objectives exist to help you achieve your business goals. If you want your ad to lead customers to your brick-and-mortar store, then the local awareness objective is the one for you.
Still not sure whether Facebook ads can help you grow your business? The numbers don't lie – check out these impressive Facebook advertising statistics. Looking for expert help for your ad campaigns? Read through this Facebook partners list to find verified, trustworthy options!