Are you looking for a way to boost your social media presence and reach more potential customers?
Well, search no further! Using the right techniques of Facebook advertising can significantly impact your business.
To take your business to the next level, you should know strategies beyond creating ads and targeting certain demographics.
This blog post shares some of the best-kept secrets that could greatly enhance how others perceive your brand.
Read on as we cover the following:
Creating a Conversion Funnel
Make Realistic Buyer Personas
Portion Your Audience to Create Applicable Offers
Use Facebook Meta Pixel
Use Facebook Ads and Content Marketing
Build New Marketing Lists with Lead Ads
Build Multi-Product Ads for E-Commerce
Improve Your News Feed Strategy by Using Video Ads
Building Ads
Final Thoughts on Facebook Advertising Strategies
Frequently Asked Questions on Facebook Advertising Strategies
Creating a Conversion Funnel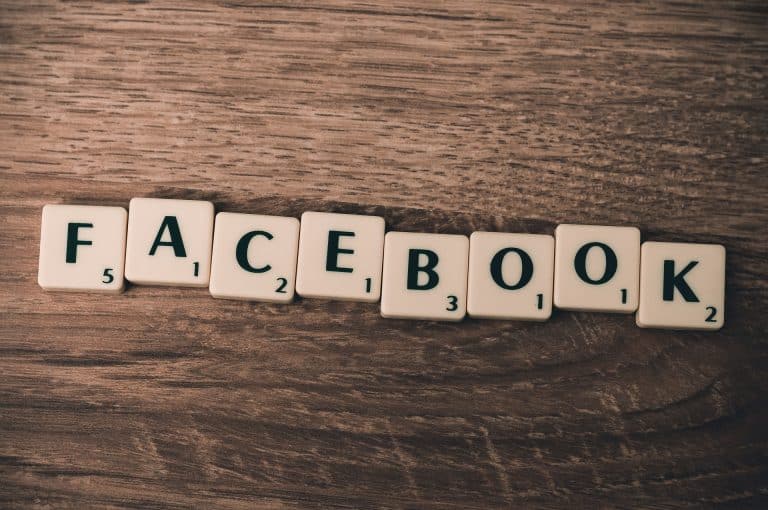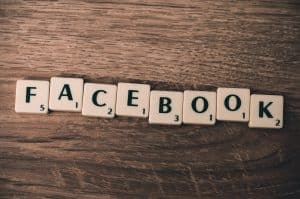 Source – Pixabay
A conversion funnel recognizes your relationships with your target audience and chunks those connections into stacked tiers.
Some people are ready to purchase from you right now (at the bottom), while others still need proof that your product is good (at the top).
Unsurprisingly, various Facebook ad strategies and campaigns are more effective for different stages of your sales funnel.
For example, a person who owns your eBooks and attended webinars are likelier to purchase your product than someone who is encountering your advertisement for the first time.
Here are tips for creating a clearly defined conversion funnel for effective campaign management:
Know your Facebook audiences.
Optimize offers and campaigns suited to each funnel (target) stage.
Optimize cross-channel marketing commissions to move people through your conversion funnel.
Adjust your Facebook ad campaign objectives based on how familiar your audience is with your brand.
Make Realistic Buyer Personas
You need to establish buyer personas before you figure out the unique value proposition (UVP) for your Facebook ad campaigns.
Explore demographic data:
What do they look like?
How old are they?
Are they married?
Do they own a home or rent an apartment?
Do they commute via public transit or drive a car?
Is their vehicle a Ford or a Tesla?
What's their income bracket?
Do they like dogs or cats?
If you need help answering the questions above, look at Facebook ads to determine who your buyer is. Learn about a real person's story and what they are looking for.
Match your ad to their expectations. Speak in a way that resonates with them.
To know your target Facebook users, consider their interests, where they live, and how they shop. One extra tip is to find out how the buyer personas identify themselves.
It can take time to figure out who will want the items you are selling. To ensure that the right people see your ads on Facebook, take time to learn what your target needs and wants.
Consider who your customer is, when is a good time to show them the ad, and what enticing offer you can give them. Doing so will set your ads up for success.
Portion Your Audience to Create Applicable Offers
Understand your target audience and recognize that the conversion process varies based on their familiarity with your product or service.
Prospects in the conversion funnel stage are considered new leads and are your ideal customers who demonstrate an interest in your product.
Retargeting your Facebook audience.
Retargeting is a type of Facebook ad that has brought success to many businesses. For example, Aurum Brothers made 13 times more money from their ads by retargeting people who had already visited their website.
A comScore, Inc. study showed that retargeting could help people remember a brand better, and they will search for it 1046% more often.
Kinds of audience segments for Facebook ad sets.
Here are a couple more customer segments we've seen work wonders on Facebook and other ad platforms:
Lukewarm leads – individuals who visited your website but did not interact with any content or promotions offered.
Past blog readers – users who visited your blog page and found your link through search engine results or social media but left after reading only a few articles.
Engaged blog readers – people who keep visiting your blog for more insight.
Landing page visitors – individuals who visit certain landing pages are probably interested in specific products or features.
Shopping cart abandoners – those who added items to a cart can be sent a trigger email to encourage them to finalize their order.
Repeat customers – customers who repeatedly show interest in your brand and have the potential to become advocates for it.
Use Facebook Meta Pixel
Have you heard of the Facebook Meta Pixel? It's a small piece of code you can add to your website to track visitors' actions when they arrive.
Using Facebook Meta Pixel helps make your ads more relevant, as you can see visitors' actions.
Tracking conversions is essential for keeping your Facebook campaign on course. However, there was a hiccup at the start of 2021, and the industry still determines its impact.
Nonetheless, installing the Meta Pixel is crucial to avoid flying blind with your Facebook ad account campaigns.
Use Facebook Ads and Content Marketing
Some companies try to get customers by using Facebook ads, but they sometimes try to target people who are not interested.
When there are not enough people interested, marketers use direct sales offers. It is better to get people interested before trying to sell them something. Here's how:
To improve Facebook ads efficiency, try content marketing. Content is the words and phrases you use to help people find your ad.
Ensure it is valuable and helpful for the people you want to reach. Moreover, use clear words that are easy to understand and interesting.
Share your content with your Facebook audience before asking them to take action.
Moz gets new customers by making good content about Search Engine Optimization (SEO). They generate valuable content showing people they're experts in the field.
People who only know them learn more and more once they become customers. After a person has read a few of your content, you can promote more sales-oriented Facebook ads to move them further down the funnel.
Steps to promote your content.
An article from the Content Marketing Institute outlines the best publishing plan for promoting blog content on Facebook:
Share your post on Facebook.
Ask your members to like and share the post.
Boost your Facebook post to reach an extra audience.
Tip: A single Facebook page post can be used for multiple ad campaigns, displaying all social proof (likes and shares) for that post under one ad.
Create New Marketing Lists with Lead Ads
Lead ads are convenient because you can provide your contact details without leaving Facebook.
When you see a lead ad in your newsfeed, you can easily exchange your email address for an eBook or another offer in a hassle-free way.
Let's give it a try with this Facebook ads strategy:
Create a Facebook Custom Audience for blog readers and website visitors who have not converted on any offer in the past 30 days.
Set up a lead ads campaign to get their emails and move them into your marketing funnel.
Build Multi-Product Ads for E-Commerce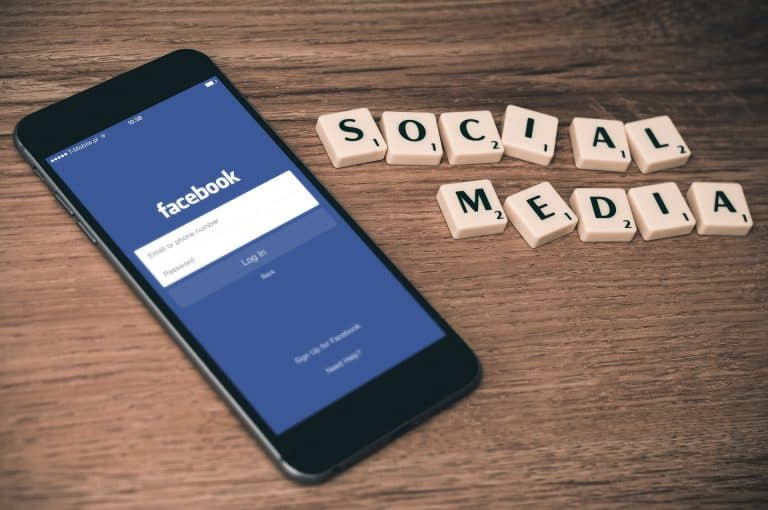 Source: Pixabay
Facebook multi-product ads let you showcase multiple products within a single advertisement.
That works for the following reasons:
Multi-Product Ads allow your customers to choose from multiple options.
You pay for one ad and receive the bonus of promoting multiple products.
It is possible to demonstrate the advantages of one product.
The multi-advertiser case study conducted by Adobe revealed that the utilization of multi-product ads could result in certain benefits:
The click-through rate (CTR) has improved significantly, with an increase ranging from 50% to 300%.
Click engagement has decreased costs by up to 35%, leading to lower CPC.
In some cases, there was an improvement of more than 250% in the cost per acquisition.
There is more to carousel-type Facebook ads. B2B and SaaS companies, as well as subscription services, can use this ad type.
Improve Your News Feed Strategy by Using Video Ads
If images can speak a thousand words, it's hard to quantify how much moving images can express. Viewers prefer videos because they provide information in an easy-to-digest manner.
There's plenty of evidence that incorporating videos into your Facebook advertising strategy can significantly improve your results.
Kinetic Social says that video ads are the least expensive type of ad. They cost $0.18 per click on average, which is cheaper than buying impressions or conversions.
Meanwhile, Adobe reports that viewers who watch videos are 1.81 times more likely to make purchases than those who don't watch videos.
Using video ads can increase by almost 85% in advertising return on investment (ROI). To maximize the chances of success, make sure your videos are of high quality and tailored to your target audience.
While many Facebook video posts have been successful, others have yet to be. The success of a video largely depends on its quality and relevance.
Using video ads is an effective method to showcase your product in action and grab viewers' attention:
Do you have a subscription service? If so, consider making an unboxing video to showcase the excitement of receiving your product.
If you sell SaaS, you should create a short video demonstrating how your product works.
Do you want to come across as an expert? Invite people to your upcoming webinar. Offer personalized consultations and use a Facebook video ad to share further details.
Building Ads
When you make ads, it is important to make them interesting. Thankfully, Facebook's Ads Manager lets you try different versions of your ads. This way, you can determine the one that people like best.
Setting up testing in the Facebook Ads Manager:
Go to the Ads Manager.
Select the Campaigns tab.
Choose A/B Testing.
Select the variable you want to test (audience, creative, placements, etc.).
Perform your test.
Choose how long to run your test.
Before conducting the test, it is important to be aware of the following:
Ad Formats
Facebook offers various advertisements for its platforms, including Facebook, Instagram, and Messenger. These ad formats include:
Facebook image ads
Facebook video ads
Facebook carousel ads
Facebook collection ads
Ad Creatives
As a creative, you design the ads and where they go. Try different variants and see what people like best. Don't be scared to try something new!
Ad Copy
Create two versions of your Facebook ad copy and test to see which generates more clicks.
CTA 
Call to Action (CTA) can be the button you want people to press. Try two different buttons and see which one people like better.
Facebook has limits on your choices, but it helps you make decisions faster.
Final Thoughts on Facebook Advertising Strategies
Use the Facebook ad strategies we discussed to create your campaigns. A well-defined marketing technique is essential for the success of Facebook ads.
In addition to the technical aspects, including emotion, urgency, and creativity in your Facebook advertising strategy is important.
Doing so lets you develop fresh ideas to get you ahead of your competitors.
Is your company seeking to enhance its marketing strategies? AdvertiseMint, a premier social advertising agency specializing in Facebook and Instagram ads, can assist you.
Check out AdvertiseMint's user-friendly marketing guides and examples and the related articles section of this blog post.
Frequently Asked Questions on Facebook Advertising Strategies
Are there any differences between desktop ads and mobile ads?
Desktop ads prioritize the headline, so you should make a strong headline. Meanwhile, mobile ads focus more on the main text, so you should perfect the body text.
How are carousel ads different from other Facebook ad types?
Carousel ads are a good way to tell a story with pictures or videos. They cost less than other ads, which you notice in many places on Facebook.
How important is it to use Facebook mobile ads?
Try using Facebook Mobile ads, which might help you sell products or services to businesses. It is helpful because many people use Facebook on their phones.
Related Articles
Make a Call to Action that Sells: Best CTA Words, Phrases, Examples