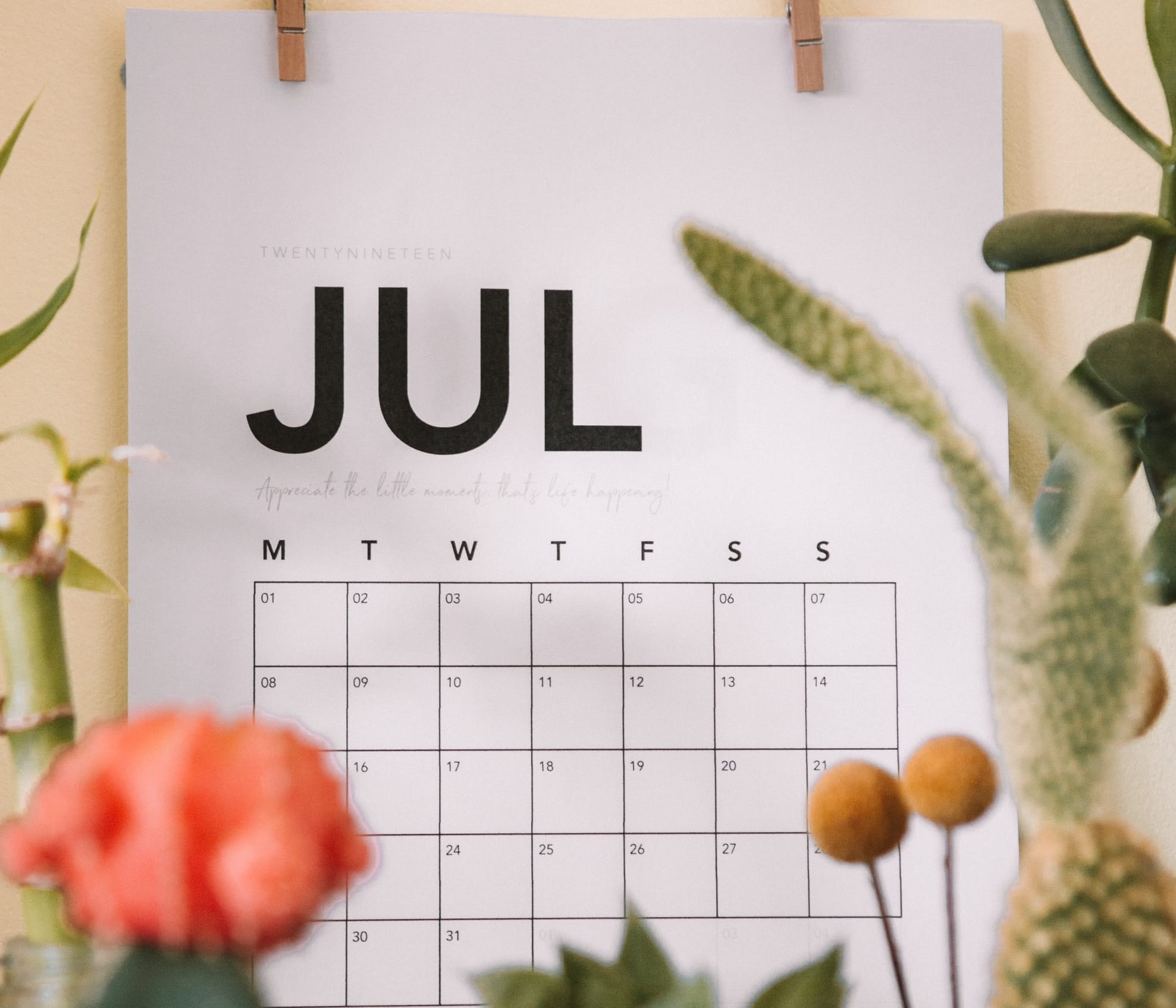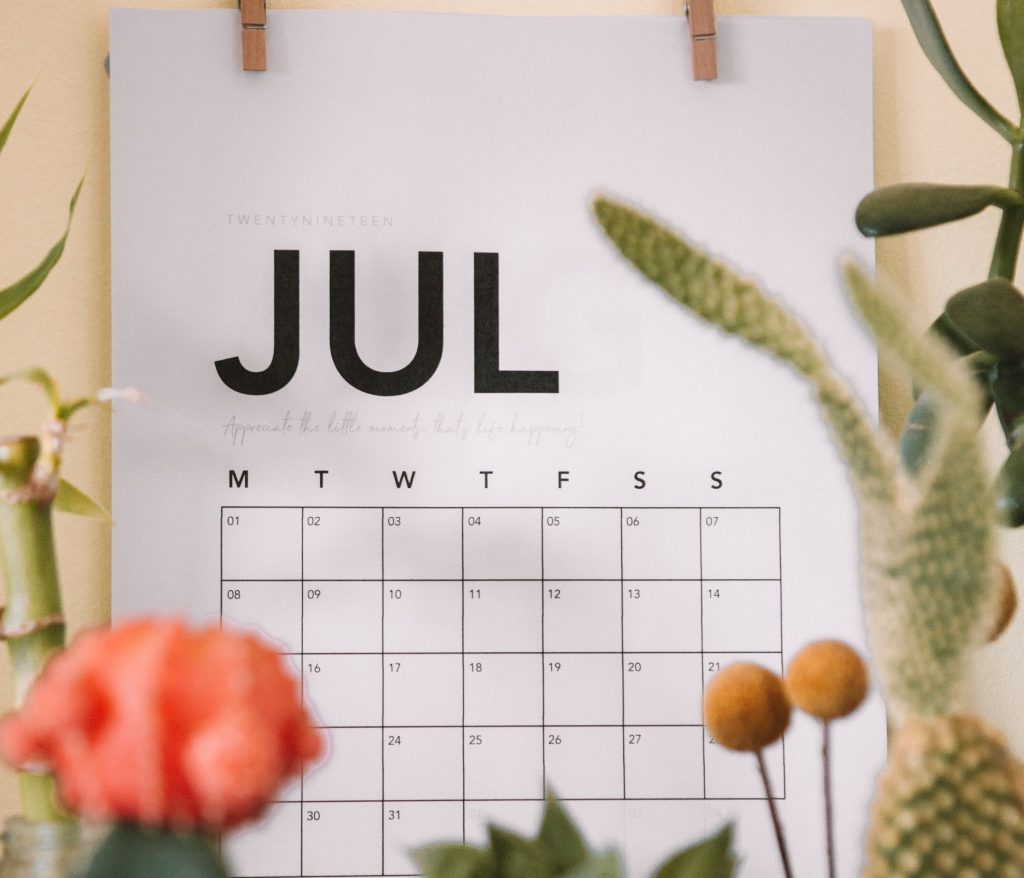 An entire month passes in a flurry of activity. Blink, and you're already teetering on the edge of July, about to plunge into the beginning of August. How time flies.

It's often difficult to keep up with all of the changes and events surrounding Facebook, especially if a busy schedule keeps you nose-deep in work. However, it's not too late. Before you enter August, you can keep up with all of Facebook's updates that passed this month.
Instagram and Facebook Messages Merge to One Inbox
Back in February, Facebook announced that it was rolling out an integrated inbox, which users can use to access both their Facebook page and Instagram messages. An email to AdvertiseMint from Facebook and a recent appearance of a Help article on the matter signify the arrival of the new integrated inbox.

With the new integration, users will find a tab in their page inboxes called "Instagram," where messages sent from Direct will appear. There are three steps to integrating Facebook messages with Instagram Direct messages on mobile phones:

Step 1: Download the Pages Manager app from the App Store or from Google Play.

Step 2: Click the Inbox tab then click the Instagram Direct tab.

Step 3: Click "Connect Account" to connect the Instagram account to the Facebook page; otherwise, click "Reconnect Account."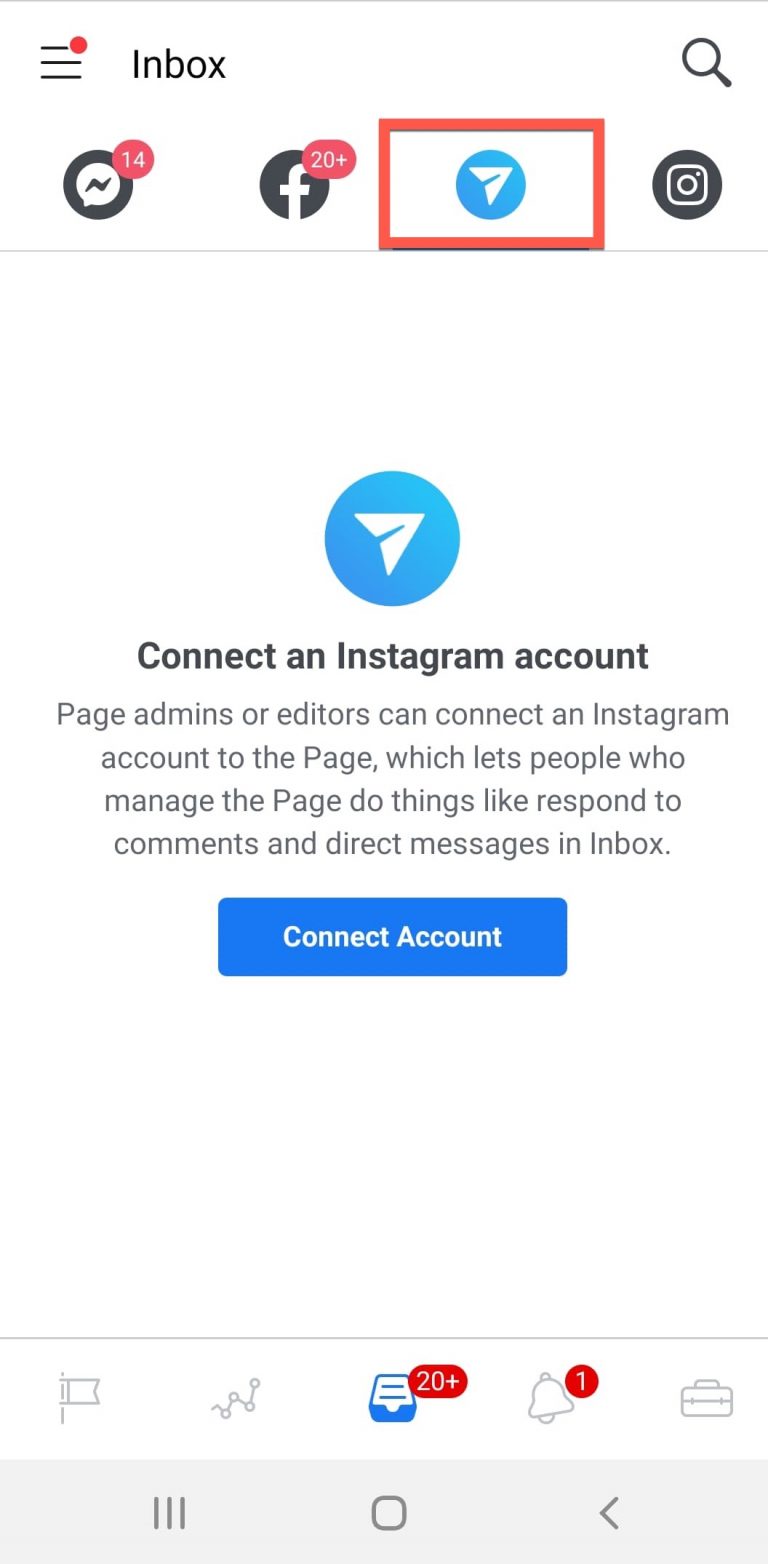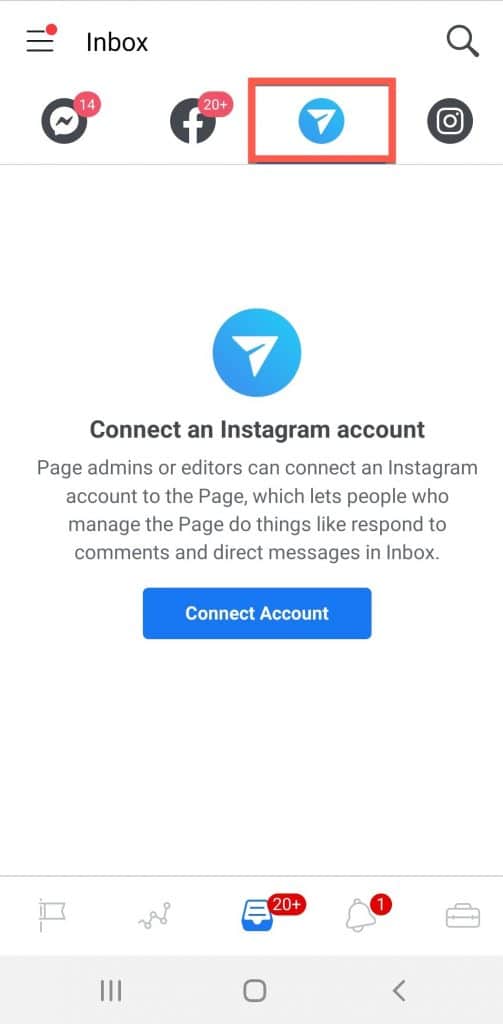 Integrating messages on desktop devices is a similar process:

Step 1: Go to the Inbox tab of the Facebook page then click the Instagram Direct Tab.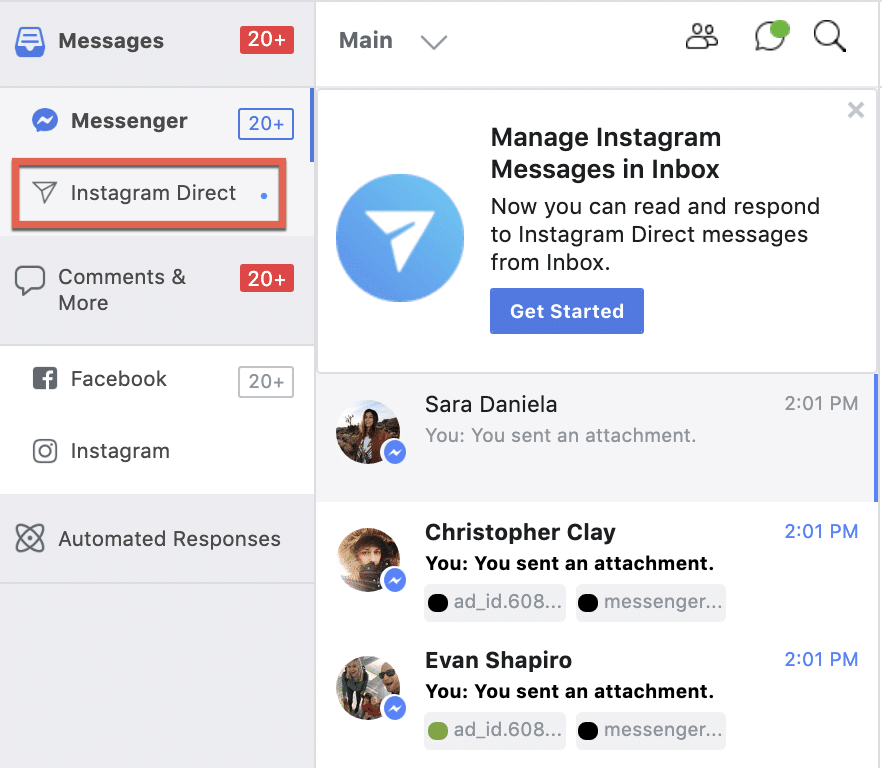 Step 2: Click the "Connect Account" button to link Instagram to Facebook; otherwise, click the "Reconnect Account" button.
This move—bringing Instagram to Facebook—is not at all surprising, given the events that occurred in the past. A few years after obtaining the app in 2012, Facebook has slowly amalgamated with Instagram, starting with small, inconspicuous updates, such as the ability to simultaneously publish Stories and feed posts to both platforms. With the departure of co-founders Kevin Systrom and Mike Krieger, further integration with Facebook will likely become more frequent down the line.
Facebook Faces Libra Scams
Despite Facebook's attempts to rebuild trust with the public, another damaging event occurs, setting the social media company further back from its goal.

Dozens of fake profiles across Facebook, Instagram, Twitter, and YouTube purport to be the official accounts of Facebook's Libra currency. Although not yet available, these fake accounts attempt to sell Libra to unsuspecting users, reports The Washington Post. To feign legitimacy, these accounts contain Facebook's logo, the official logo of the Libra currency, or images of Facebook CEO Mark Zuckerberg.

This year, Facebook attempts to rebuild trust with its users after failing to protect their privacy in the Cambridge Analytica data breach that was exposed last year and the Russian election interference that began back in 2016. These Libra scams undermine Facebook's goal by placing the company under even more scrutiny—when Facebook announced Libra to the public, many were skeptical and wary of the new currency.

Facebook created Libra to allow users to send money or purchase goods online without the use of a traditional bank or credit card company. In its Q2 2019 earnings report, Zuckerberg revealed that Libra will be an accepted form of currency across all of Facebook's family of apps.
Facebook Adds "Top Fans" Visibility Option for Organic Posts
Facebook is currently testing a new visibility option for organic page posts. The option, called "Top Fans," allows page admins to publish a post that is only visible to their most engaged followers. In doing so, posts have a higher likelihood of obtaining engagement and increasing visibility.

For the Top Fans option to work well, admins must first enable their Top Fans badge from the Settings of their Facebook pages. To do so, they must click the Settings tab from their page then click the Facebook Badges tab located in the left menu bar. From there, they will be able to turn on the Top Fans badge.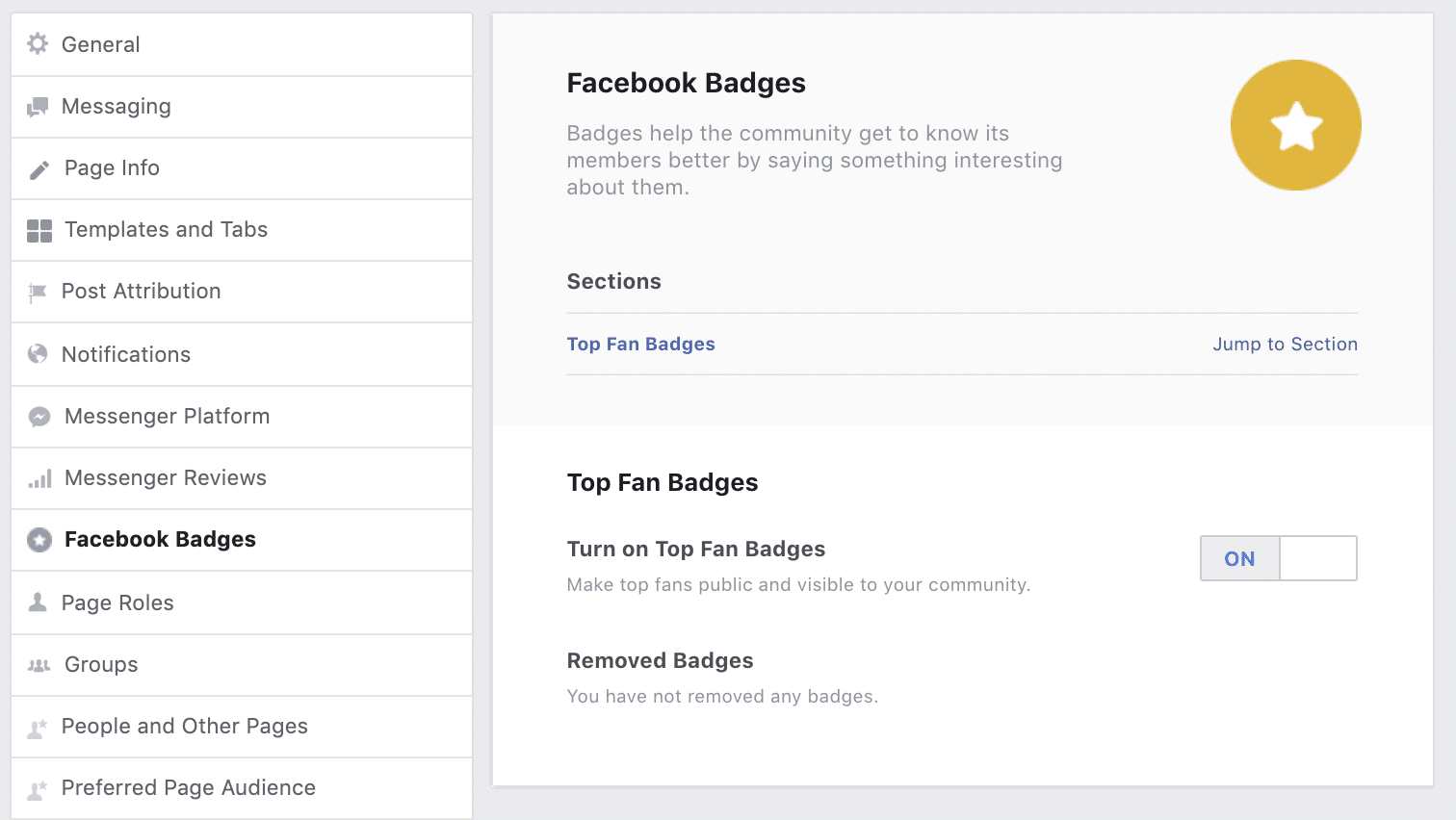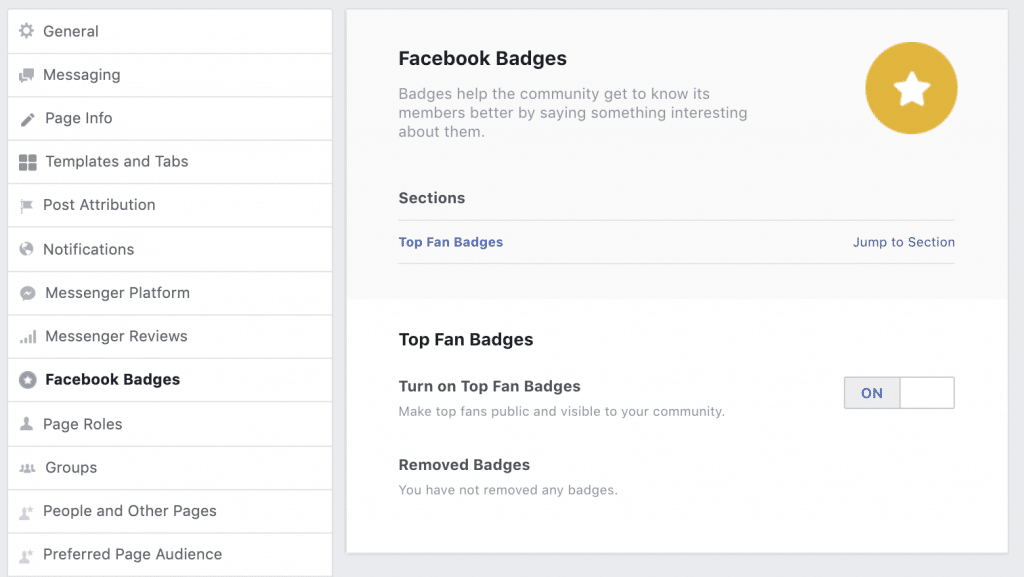 Facebook Makes Page Posts and Ads Smaller
To fit the look of Facebook's new app and desktop interface, the social media company is updating the design of page posts and ads. Facebook will shorten the primary text of page posts and reduce the maximum height of Facebook ads.
Starting August 19, Facebook will truncate page post text that exceeds three lines, forcing users to click "See More" to read the remaining message. Additionally, Facebook will only accept ads with a media ratio of 4:5 instead of 2:3, except for image ads with links, which the company will continue to support at the 1.91:1 to 1:1 ratio.
The change comes as a result of the redesigned Facebook app and desktop announced at the F8 conference back in April. The social media company is rolling out the new design of page posts and feed ads to "improve the user and advertiser experience on Facebook," says Facebook's email about the change to AdvertiseMint. This change won't be the last, however. Facebook also said in the same email that the company will continue to make its products simpler, easier to use, and more effective.
Facebook Demotes Organic Posts with False Health Claims
Recently, Facebook announced that content promoting misleading, exaggerated, or sensational health claims will be demoted to the bottom of News Feed; for example, posts that falsely claim the health benefits of a miracle pill and then attempting to sell that pill.
This change comes after public criticism over the numerous posts that misinformed people about vaccines. Facebook took action at that time to curb misinformation, but recently the social media company extended its efforts to sensational health claims.
Facebook Makes Terms of Service Easier to Understand
In an ongoing effort to regain the trust of its users, Facebook, together with the European Consumer Protection Cooperation Network, regulators, policymakers, and consumer protection experts, updated its terms of service to make it easier for laypeople to understand. This change, which rolls out July 1, includes a clear explanation of revenue (how the company makes money to offer its platform as a free service), content removal (how the removal process works and what happens afterward), and intellectual property rights (who has intellectual property over images or videos posted on the platform).
Facebook created these changes to bring greater transparency to the inner workings of the company. It also comes on the heels of Mark Zuckerberg's appearance before Congress back in 2018 to answer for the Cambridge Analytica data breach. During the hearing, Zuckerberg was asked how the company can make its platform free for use, to which Zuckerberg replied, "Senator, we run ads." The new policy will now address that question.
Facebook and Instagram Down
Earlier this month, Instagram experienced a 12-hour outage, giving users trouble as the posts and Stories that appeared on the app refused to load. The outage occurred both on desktop and mobile devices, and both social media platforms did not return to normal until later in the evening that day.
Instagram's parent company, Facebook, also experienced the same outage, with feed posts failing to load.
This isn't the first time Facebook and Instagram were down for users. The two social media platforms had an outage back in March that lasted for approximately 24 hours. Data shows that Facebook and Instagram have been experiencing a spike in outages in the last 36 weeks.
Facebook Pays $5 Billion in FTC Fines
Facebook agreed to pay a settlement of $5 billion—the largest fine in FTC history—over the Cambridge Analytica data breach, which affected 87 million users. In addition to the fine, Facebook agreed to implement restrictions in the treatment of users' privacy.
In a statement published on its press page, Facebook vows to make a bigger effort in identifying, assessing, and mitigating privacy risks. The company plans to more thoroughly document its decisions and monitor their impact and create more technical controls to better automate privacy safeguards.
Facebook will also develop tools that protect users' data and work with an independent privacy auditor, who reports to the privacy committee and the FTC.
Facebook Releases Q2 2019 Earnings Report
In its Q2 2019 earnings report, Facebook reported an increase in daily active users, monthly active users, and mobile advertising revenue.
Facebook's daily active users is now at 1.59 billion and its monthly active users at 2.41 billion. Facebook's mobile ad revenue is up 91 percent from last year's second quarter results.
An estimated 2.1 billion people now use Facebook, Instagram, WhatsApp, or Messenger every day on average, and more than 2.7 billion people use at least one of Facebook's family of services each month.
During the report, Facebook revealed that it is continuing efforts in combating bullying and harassment by publishing transparency reports that show the prevalence of bullying and harassment on its platforms. The company is also making messaging more secure, developing payment tools for its family of apps, and improving Checkout with Instagram before rolling it out.
Facebook Rolls Out Inventory Filter
Facebook is improving its filter options, giving advertisers more control over the type of content that appears alongside their ads served to Instant Articles, Facebook in-stream, and Audience Network.
Inventory Filter, a tool that is slowly rolling out to Ads Manager, lets advertisers choose between three options:
Full Inventory: allows all eligible content to appear alongside an ad. This option offers the widest reach.
Standard Inventory: excludes sensitive content. This is the default option.
Limited Inventory: excludes all sensitive and moderate content, lowering reach and impacting costs.
This new filter tool allows advertisers to protect the brand they're promoting from inappropriate or controversial content.
The month of July has been a busy one for Facebook, but then again, when isn't?
Written by Anne Felicitas, writer & editor