Do you know how to check Amazon trends?
The Amazon store is not just a marketplace. It's a dynamic ecosystem where trends evolve, and products rise and fall. As an Amazon seller, you need to learn how to check Amazon trends to boost your chances of success.
This guide will discuss all you need to know to utilize Amazon trends. 
What are Market Trends on Amazon?
Market trends on Amazon are the current buying patterns and consumer preferences that shape the e-commerce platform. These trends help sellers understand what's in demand and what customers want. They can then make informed decisions about what to offer on Amazon and how to tailor their marketing strategies to meet customer needs.
Easy Ways to Find Amazon Trends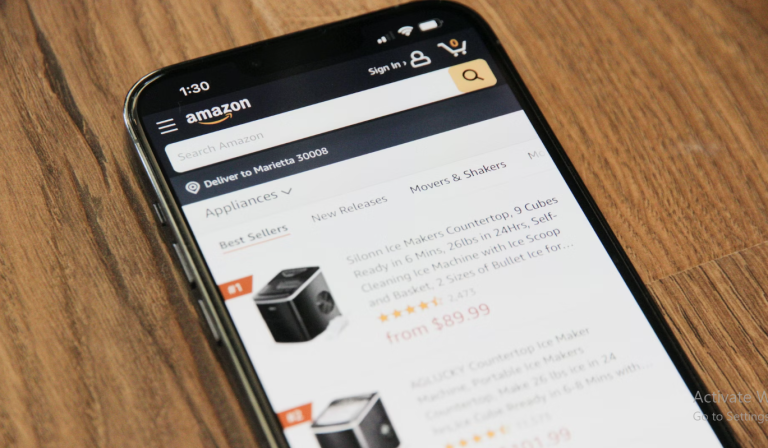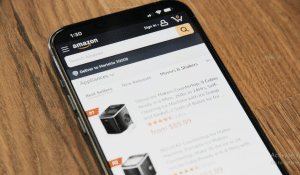 Source: Unsplash
As a seller on Amazon, understanding how to find product trends is your compass to online marketing success. The following are easy ways to find Amazon trends:
1. Use Google Analytics.
Google Analytics is a free product research tool that lets you see the channels driving the most attention to your Amazon store. This product research tool lets you see how customers visit, click, and move around your online store. It gives you insights into where your customers come from, what they like, and what makes them stay or leave.
In addition, Google Analytics reveals the keywords Amazon customers use. You can use these keywords to optimize your product listings and align them with emerging trending items.
Do your customers use their phones or computers to explore your products? Google Analytics lets you discover if your customers prefer mobile devices over computers. So, you can optimize your listings for mobile viewing to better connect with your customers.
2. Utilize Facebook insights.
If you have a strong online presence, you can use insights from Facebook to find Amazon product trends. These insights reveal who's interested in your products and what they engage with on Facebook.
Do you wonder which posts get the most love on your Facebook page? Using this insights tool lets you understand what clicks with your audience. So, you can tailor your Amazon listings to mirror the content that performs well.
Also, you can use Facebook insights to discover your Facebook followers' ages, gender, and locations. With these insights, you can align your Amazon offerings with the preferences of different demographics.
Facebook insights unveil when your audience is most active, allowing you to market your products when your audience is most likely to engage.
3. Leverage Google Trends.
Google Trends provides real-time insights into what people are searching for. It's like having a live feed of the hottest topics. By understanding current product search trends, you can align your Amazon listings with what's capturing the attention of potential customers currently.
Also, you can use this market research tool to uncover seasonal patterns. It can highlight when certain product categories experience peaks in interest. By recognizing these patterns, you can plan your Amazon marketing strategies to ride the wave of seasonal trends.
Like top keyword research tools, Google Trends allows you to compare the popularity of different search terms. You can identify the most promising keywords by conducting comparative analyses and use them to tailor your Amazon listings accordingly.
4. Search relevant keywords.
You can search relevant keywords to discover what's trending on Amazon. This will help you gain valuable insights into current Amazon trends and tailor your product offerings to meet customer demands. Here's how:
Amazon search bar: Start by typing keywords related to your product or niche into Amazon's search bar. Amazon will suggest popular search terms, giving insights into what people seek.
Amazon Best Sellers: Visit Amazon's "Best Sellers" section to see the hottest products across various categories. This can help you identify what's currently trending.
Amazon's Movers and Shakers: Explore the "Movers and Shakers" section, which shows products with significant sales increase. This can indicate emerging trends.
Amazon keyword tools: Utilize third-party Amazon keyword research tools like JungleScout and Helium 10 to analyze search volume and trends related to specific keywords. These tools can provide data on what's popular and in demand.
5. Use Amazon trends report.
Amazon Trends is a tool provided by Amazon that helps you track popular search terms and products. It offers insights into what customers are searching for, allowing you to identify emerging trends and products with growing demand.
By using Amazon Trends, you can make data-driven decisions to optimize your product listings and stay ahead of the curve in the ever-evolving e-commerce landscape. It's a valuable resource for new and experienced Amazon sellers looking to stay competitive and capitalize on trending products.
Top Trending Products on The Amazon Marketplace
In no particular order, the following are the best-selling products on Amazon:
1. Smart home gadgets.
Picture a home where your lights, thermostat, and coffee maker respond to your every command. From voice-activated assistants to smart doorbells, these products make our homes feel like something out of a futuristic movie. As a seller, consider adding these futuristic products to your inventory to meet the increasing demand for home automation.
2. Fitness and wellness gear.
Health is wealth. So, it should be no surprise that Amazon users invest in fitness and wellness gear like fitness trackers, resistance bands, and yoga mats. As people embrace healthier lifestyles, these trending products climb the charts. You can tap into this trend by adding these products to your inventory.
3. Technology marvels.
Stay at the forefront of technology trends by offering the latest gadgets. Wireless earbuds, portable chargers, and cutting-edge smartphones are perennial favorites. As a seller, keeping up with technology marvels ensures your Amazon store remains a go-to destination for gadget enthusiasts.
4. Sustainable living products.
The green movement is more than a trend; it's a lifestyle. Sustainable living products, from reusable water bottles to eco-friendly kitchenware, are gaining traction. As a seller, consider incorporating environmentally conscious options to attract the growing numbers of eco-conscious consumers.
5. Beauty and personal care products.
Beauty and self-care products are evergreen trends. Curate a section of skincare serums, makeup palettes, and beauty tools to cater to consumers seeking a touch of indulgence. A well-stocked beauty section in your Amazon store can make it a favorite among those looking for self-pampering options.
6. Home organization solutions.
Help customers declutter and organize their homes with storage solutions. From closet organizers to space-saving gadgets, these products are in demand. As a seller, offering home organization solutions aligns your store with the trend toward a tidy and ordered living space.
7. Outdoor adventure essentials.
The call for the great outdoors is strong, and outdoor adventure essentials are soaring in popularity. Top choices include camping gear, hiking essentials, and innovative gadgets for outdoor enthusiasts. Catering to the adventure-seeking market can set your store apart as a seller.
8. Pet care innovations.
Pet care innovations, from smart pet feeders to cozy pet beds, are capturing the hearts of pet parents. As a seller, embracing this trend allows you to tap into the ever-growing market of pet enthusiasts.
9. Educational toys and games.
Educational toys and games are highly sought-after products focusing on home learning. Curate a selection that combines fun and learning. It should cater to parents looking for engaging and educational play options for their children.
10. Fashionable activewear.
Loungewear and activewear have become staples in modern wardrobes. From stylish leggings to comfortable athleisure wear, these trends are here to stay. As a seller, offering fashionable activewear ensures your store stays on-trend in the evolving fashion world.
Easy Ways to Promote Your Products on Amazon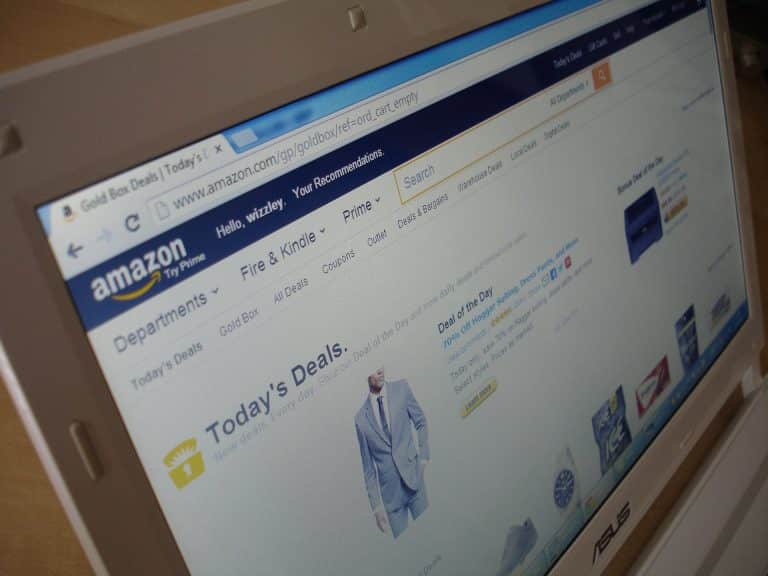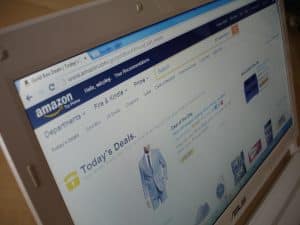 Source: Pixabay
The following are strategies you can employ to promote your trending products on Amazon:
1. Optimize your product listings.
Start with the basics; make sure your product listings are top-notch. Use high-quality images, write compelling product descriptions, and incorporate relevant keywords. Doing this is like setting the stage for a stellar performance; the better the looks, the more attention it will grab.
2. Leverage social media platforms.
Social media is your passport to the world. Share your products on platforms like Instagram, Facebook, and Twitter. Create engaging posts, run contests, and use relevant hashtags.
3. Run promotions and discounts.
Running promotions and offering discounts are tried-and-true methods to attract attention. Use limited-time offers or bundle deals to attract your target audience. This gives them an extra reason to purchase your trending products.
4. Collaborate with influencers.
Influencers have the power to sway opinions. Collaborate with Amazon influencers in your niche to promote your products. It's like having a trusted friend recommend your products to their followers. This instantly builds credibility and widens your reach.
5. Create engaging content.
Create engaging content around your trending products, such as blog posts, videos, or interactive quizzes. It's like telling a captivating story that draws people in and keeps them hooked.
6. Utilize email marketing.
Don't underestimate the power of a well-crafted email. Send newsletters to your subscribers featuring your trending products. This is like sending a personalized invitation to a VIP club, informing your audience about your latest and greatest offerings.
7. Feature customer reviews.
Let your happy customers do the talking. Feature positive customer reviews prominently on your product listings. It's a chorus of satisfied voices singing the praises of your trending items, convincing potential buyers that they are making a great choice.
8. Opt for paid advertising.
You can increase your sales volume by investing in paid advertising. If you aren't a professional advertiser, consider hiring an Amazon advertising agency. Professional advertisers have the necessary skills and experience to run successful ad campaigns on Amazon. 
9. Participate in online communities.
Join relevant online communities or forums where your target audience hangs out. Participate in discussions and subtly promote your trending products when appropriate. 
Top Amazon Trends and Forecasts for the Future
Below are the top Amazon trends and forecasts for the future:
1. Continued rise of smart home technologies.
The era of smart homes is just getting started. Expect an increase in the surge in smart home technologies on Amazon. From voice-activated assistants to innovative security systems, our homes are becoming smarter, and Amazon will continue to be the go-to destination for these futuristic gadgets.
2. Sustainability takes center stage.
Expect an escalation of eco-friendly products, from reusable items to sustainable packaging. As consumers become more environmentally conscious, Amazon will be at the forefront of offering eco-conscious choices.
3. Augmented Reality shopping experience.
Amazon has entered Augmented Reality (AR) shopping. Amazon users are already trying on clothes, visualizing furniture in their living rooms, and more. It's like bringing the showroom directly to your device, and it will only get better.
4. Rise of micro-influencers.
The era of mega-influencers might be making way for micro-influencers. Smaller, niche influencers are gaining popularity for their authenticity and relatability. As an Amazon seller, you might find success collaborating with micro-influencers with a more targeted and engaged audience.
5. Livestream shopping events.
Shopping online is becoming a live experience. Live stream shopping events, where hosts showcase and discuss products in real time, are gaining traction. Amazon has embraced this trend with Amazon Live.
6. Voice commerce revolution.
Talking to our devices is becoming second nature. Voice commerce, where users make purchases through voice commands, is rising. Amazon's virtual assistant, Alexa, is expected to play a pivotal role in the voice commerce revolution, making it easier for users to shop hands-free.
7. Personalized and AI-driven recommendations.
The future of Amazon involves hyper-personalized shopping experiences. Advanced Artificial Intelligence (AI) algorithms will analyze user behavior and experiences, offering tailor-made product recommendations.
8. Health and wellness technologies integration.
Health and wellness are at the forefront of customer priorities. Amazon will likely integrate more health and wellness technology products into its marketplace. Users can expect a holistic approach to their well-being on Amazon, from fitness trackers to smart health monitors.
9. Enhanced customer engagement through gamification.
Gamification strategies, where users engage in challenges or activities to earn rewards or discounts, could become more relevant to Amazon. This can turn shopping into a more fun and rewarding experience.
Final Thoughts on "How To Find Amazon Trends"
Staying ahead of the game as an Amazon seller is all about understanding and leveraging the latest trends. By following the simple steps we've outlined in this guide, you can confidently check Amazon trends, identify profitable niches, and make data-driven decisions to boost your sales. So, get ready to ride the wave of success with the power of trend analysis.
Frequently Asked Questions
What is the importance of checking Amazon trends for sellers?
Understanding Amazon trends is crucial for sellers to stay ahead of the competition and align their product offerings with customers' demands. It provides valuable insights into emerging patterns and helps sellers make informed decisions to optimize their strategies.
How can I easily check Amazon trends without using complicated tools?
Checking Amazon trends can be simple, and you can start by exploring Amazon's Best Sellers list for different categories. Also, utilize the search bar to observe auto-complete suggestions, revealing popular and trending search terms.
Is there a specific time or frequency I should check Amazon trends?
While there isn't a strict schedule, checking Amazon trends regularly is advisable, especially before making inventory decisions or planning promotions. Trends can shift, and staying updated allows sellers to adapt quickly to changing market behavior and consumer preferences.
Related Articles
Amazon Influencer Program Guide