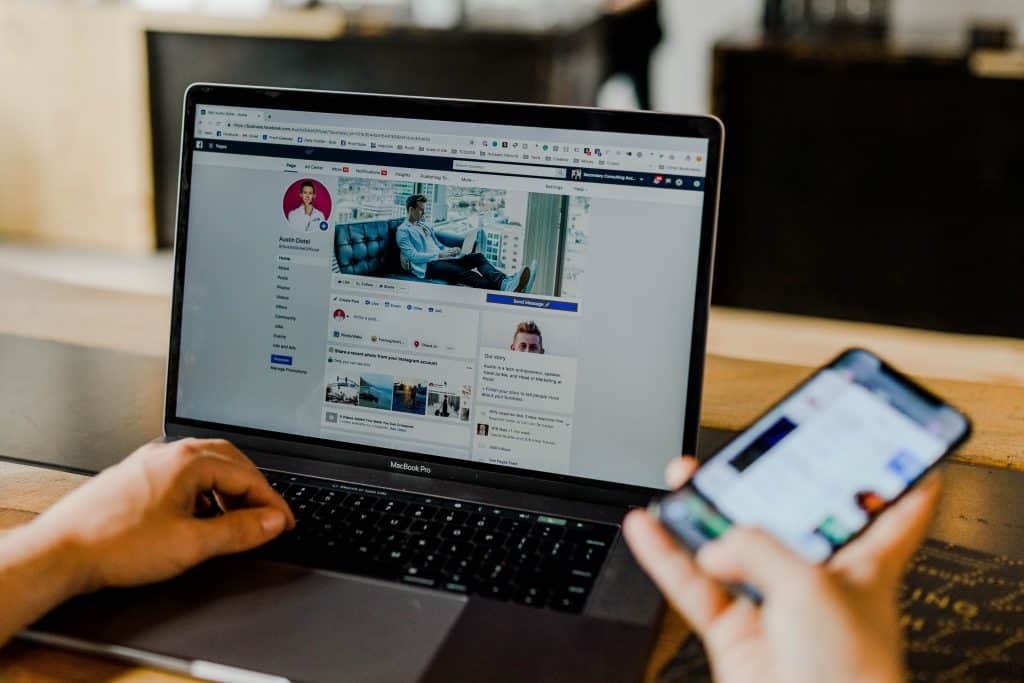 For many, politics on Facebook is not a welcome sight. Those who want to keep their news feeds politics-free can finally rejoice. The social media company is currently rolling out a feature that allows US users to turn off political ads, which they will no longer see on their feeds.

The change came after Facebook received feedback from users who wanted to see fewer political content on the social media site. With the new feature, all political ads will be turned off, including ads with the "paid for by" disclaimer.

Although currently rolling out to US users for the weeks to come, the social media company plans to expand the rollout to other countries.

To turn off political ads directly from an ad you find on News Feed, follow these steps:

Step 1: Click "Confirmed Organization."
Step 2: Click "See fewer ads about this topic."
Step 3: Click "See fewer ads about this topic" again.

To turn off political ads from Settings, follow these steps:

Step 1: Go to Settings.
Step 2: Scroll down to "Ad Preferences."
Step 3: Click "Ad Topics."
Step 4: Click "Social Issues, Elections, or Politics."
Step 5: Click "See fewer ads about this topic."

Here is a video tutorial courtesy of Facebook:

Because the feature is still rolling out, some users will already have access while others will not.
What Else Is New with Facebook?
Shareable "Paid for by" Tags
In an effort to improve transparency, Facebook is also updating the "Paid for by" tags. Moving forward, when users share an ad with a political disclaimer, the tag will remain intact. Previously, disclaimer tags disappeared after sharing, creating confusion as to whether the post was an ad or an organic post.
New Ad Library Features
Facebook is also making updates to the Ad Library. Now, users can track the ad spend of US House and Senate races. Previously, users could only find the ad spend for presidential races. The updated Ad Library also contains a custom tracker that compares the ad spend of advertisers running political or issues ads.
Voting Information Center
Facebook is rolling out the Voting Information Center, which contains resources about voting. According to Facebook's announcement, the new feature aims to "register 4 million voters and help them get to the poles so they can hold our leaders accountable." In 2016 and 2018, Facebook helped 2 million users register to vote.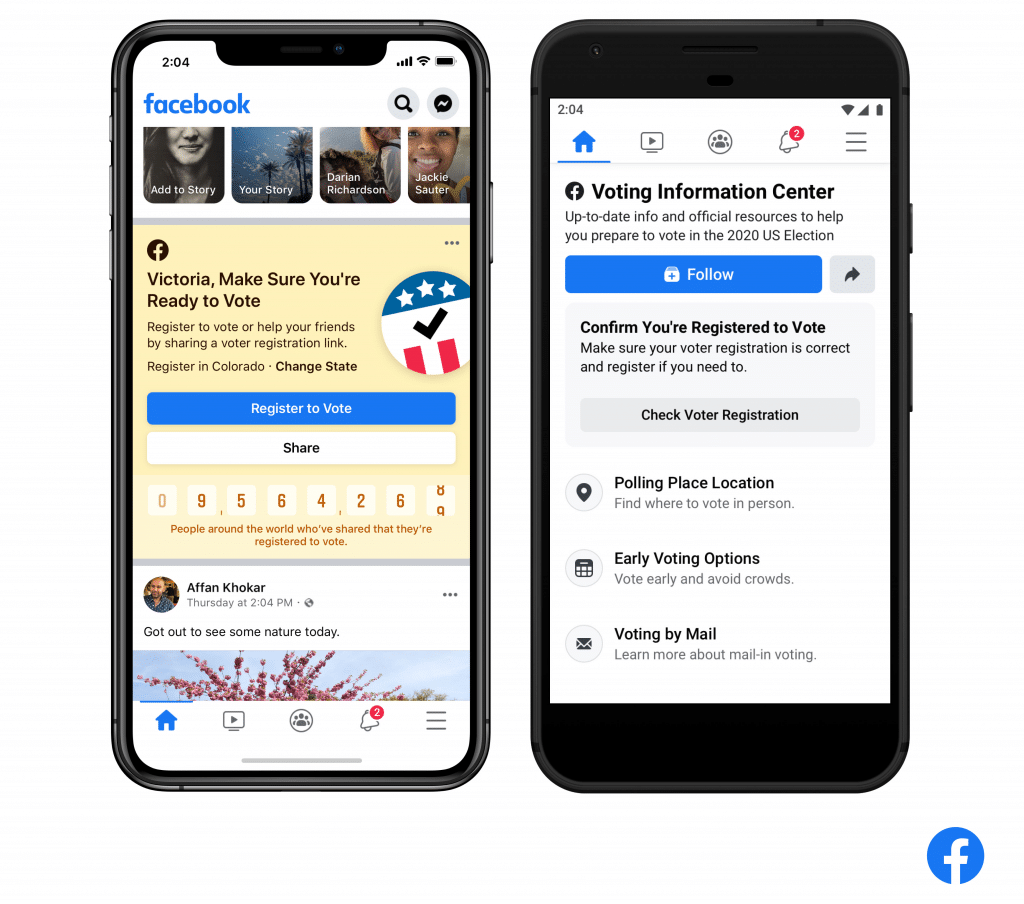 In the Voting Information Center, users can find resources on registering to vote and requesting an absentee or mail-in ballot, as well as alerts from officials.

New Collections Test
Facebook is currently testing a feature that allows users to more broadly share Collections, organized folders containing posts bookmarked on the platform.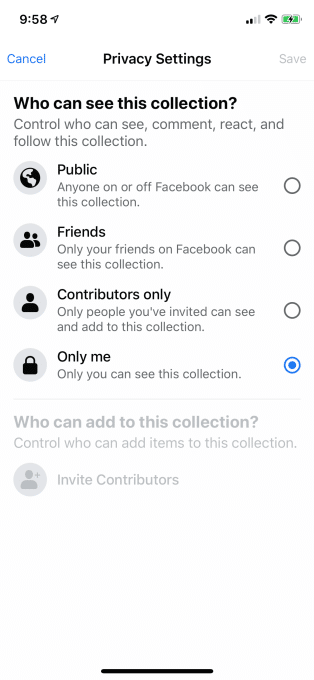 With the new test, users can choose to share Collections with the public, friends, or contributors. Users can also choose to make Collections private. Previously, users could only share Collections by manually selecting people from their friends list.
By Anne Felicitas