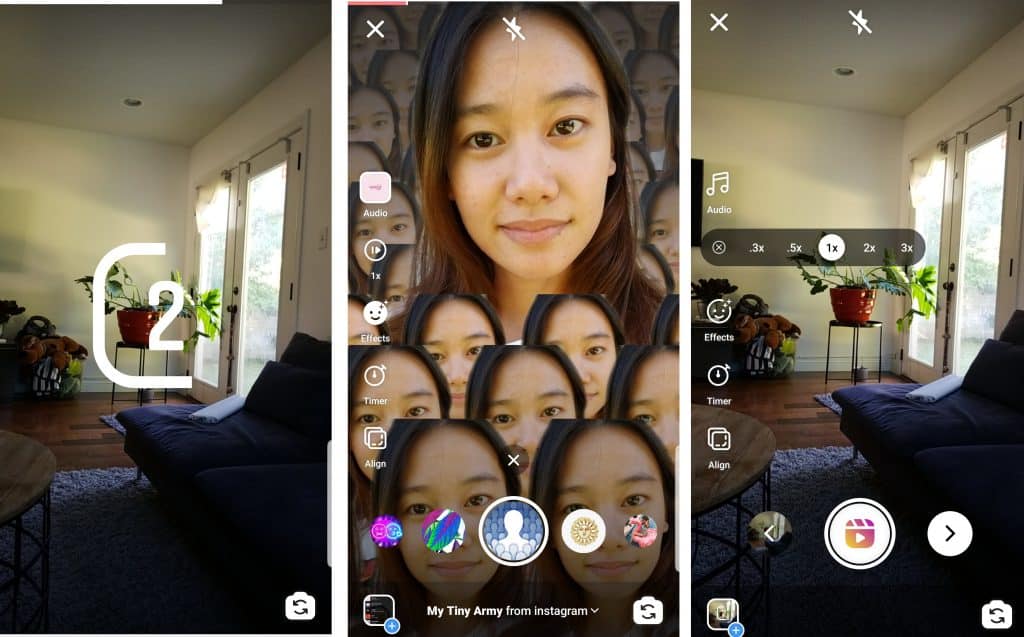 With the U.S. possibly banning TikTok, fans of the social media app are left seeking an alternative that quenches their viral video needs. So of course, the recent rollout of Instagram Reels — an obvious TikTok copycat — couldn't have come at a more opportune time. 
How do you use Reels? It's not as simple as Instagram Stories, and it functions suspiciously similar to its TikTok competitor. If you're not experienced with TikTok, you have much to learn. If you're well acquainted with the Chinese-owned app, learning Reels will be easy. 
Before diving into the instructional part of this piece, it's important to first understand Reels's features. 
Instagram Reels Features
Audio: Reels contains an audio library from which you can select the track that plays in your video. You can choose from a slew of popular songs, such as "Yummy" by Justin Bieber and "Watermelon Sugar" by Harry Styles. You can also record an original track, which will be attributed to you and made available for public use: Meaning, other Instagrammers can use your sound. 
Augmented Reality Effects: AR effects, made by Instagram and other creators, spice up your videos. You can apply one that places a dancing crowd around you or that makes your environment sparkle and shine. You can also use face filters, such as the ones provided by Instagram Stories.
Timer and Countdown: You can set your video to automatically record, hands-free, after a countdown. You can also set the duration of your video so it automatically ends after a certain number of seconds. 
Align: With this feature, you can align objects from your previous clip to make a seamless transition to your next clip. 
Speed: You can adjust the speed of your video, making it move slow or fast — whatever you wish. 
How to Access Reels from Instagram 
Step 1: Click on the camera icon from the upper-left corner of your screen.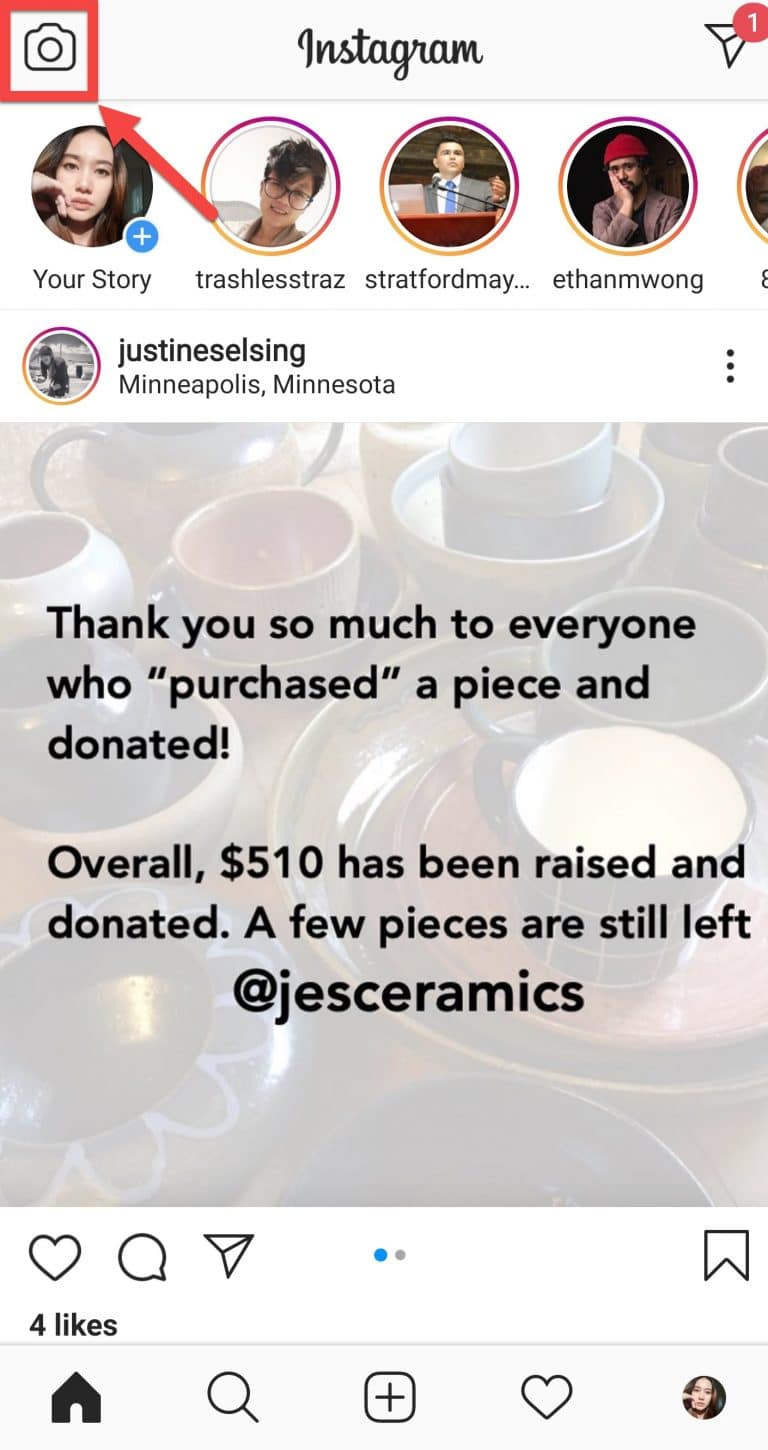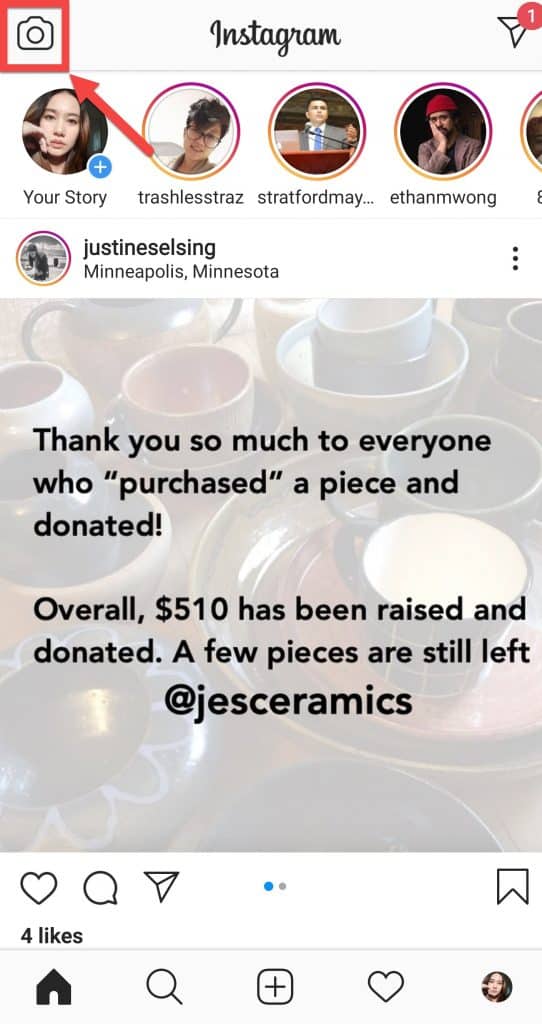 Step 2: From the revolving menu at the bottom, swipe right to "Reels."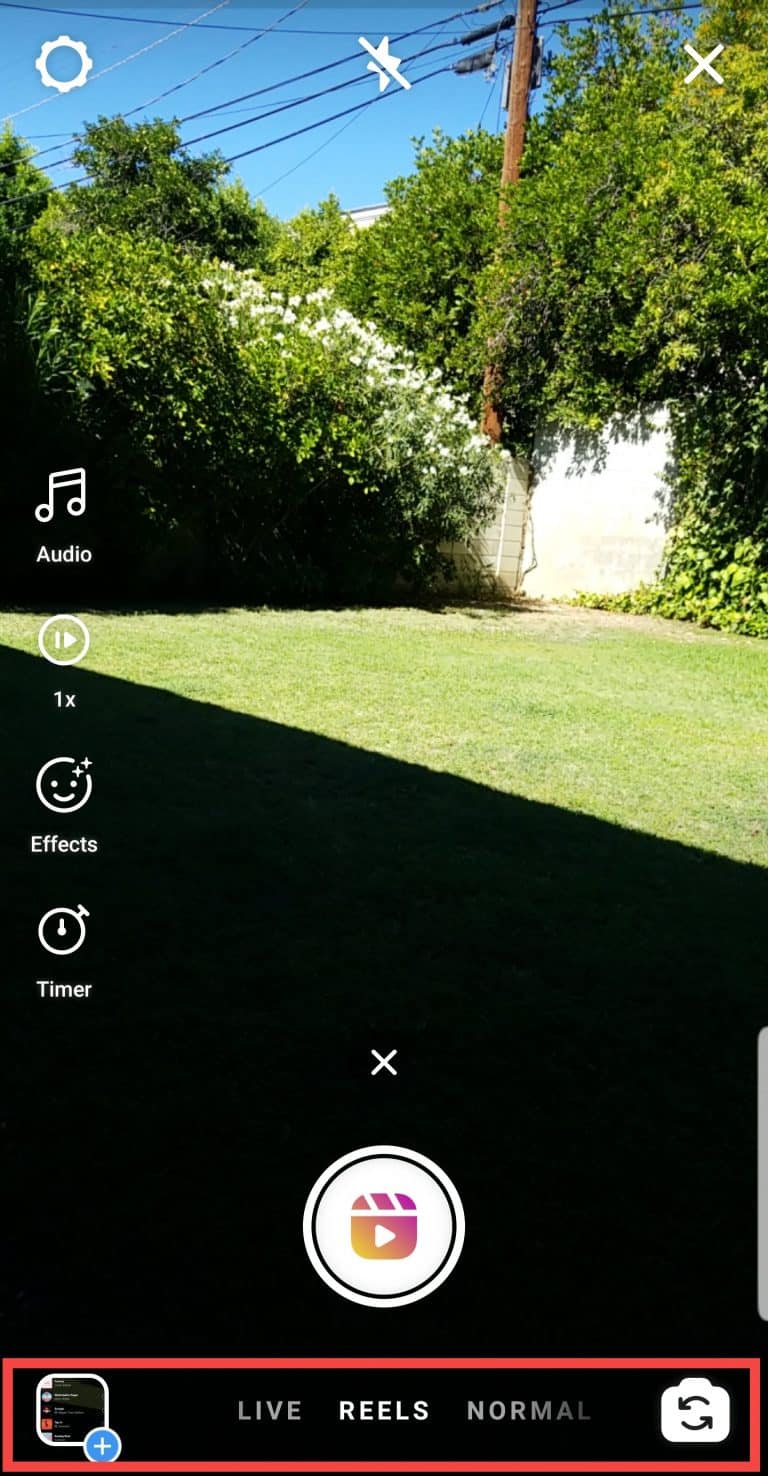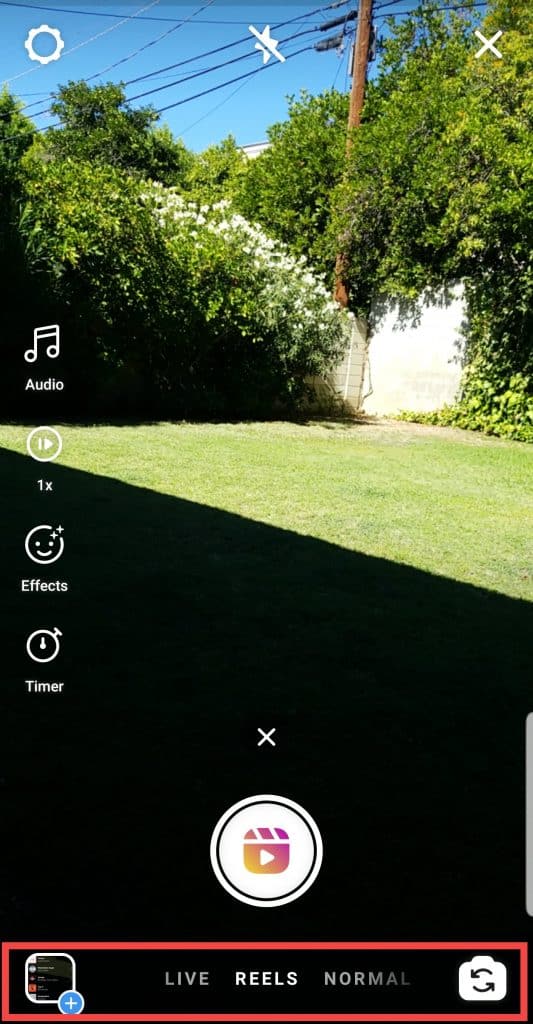 That's it. You can now record videos using Reels. 
How to Create Instagram Reels
Step 1: Choose a sound by clicking "Audio" on the left menu.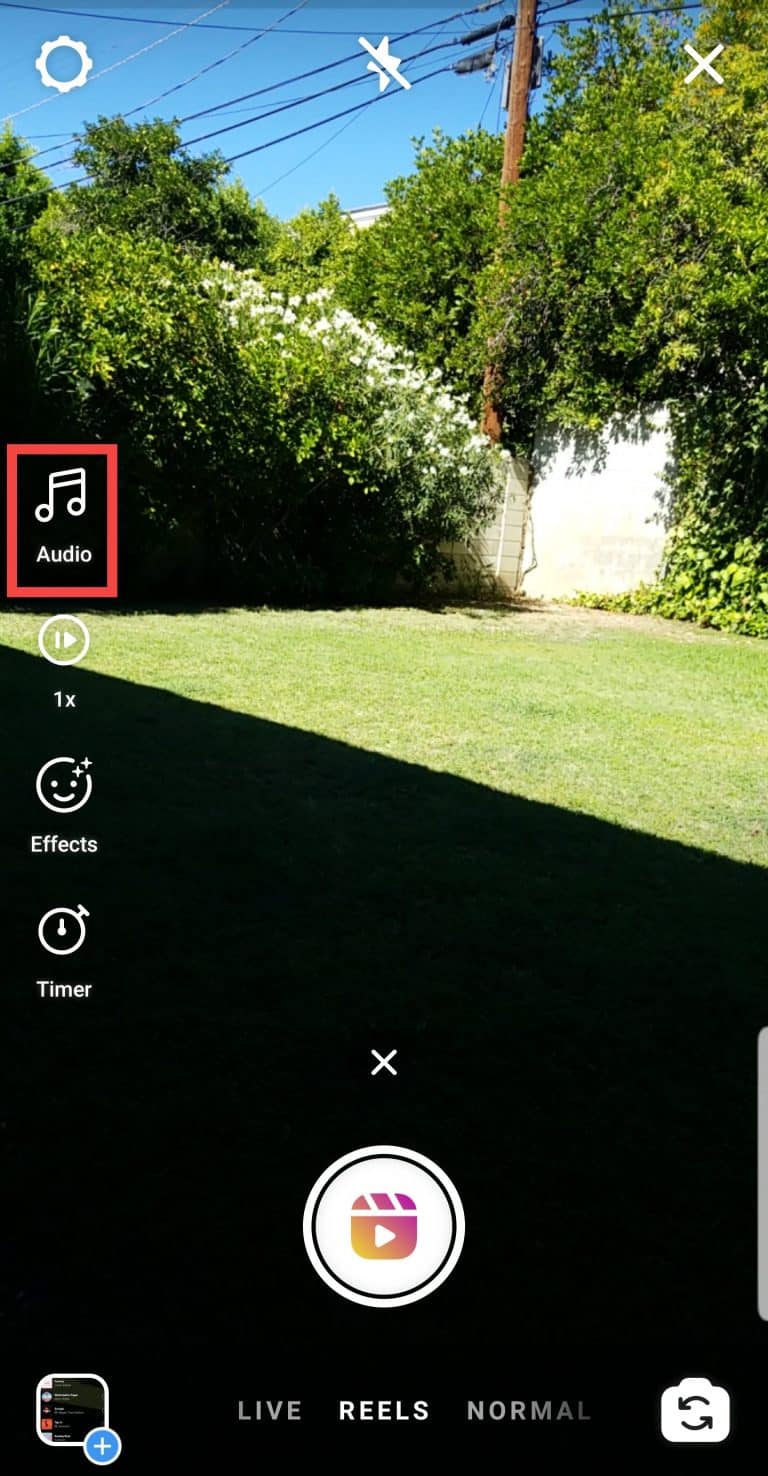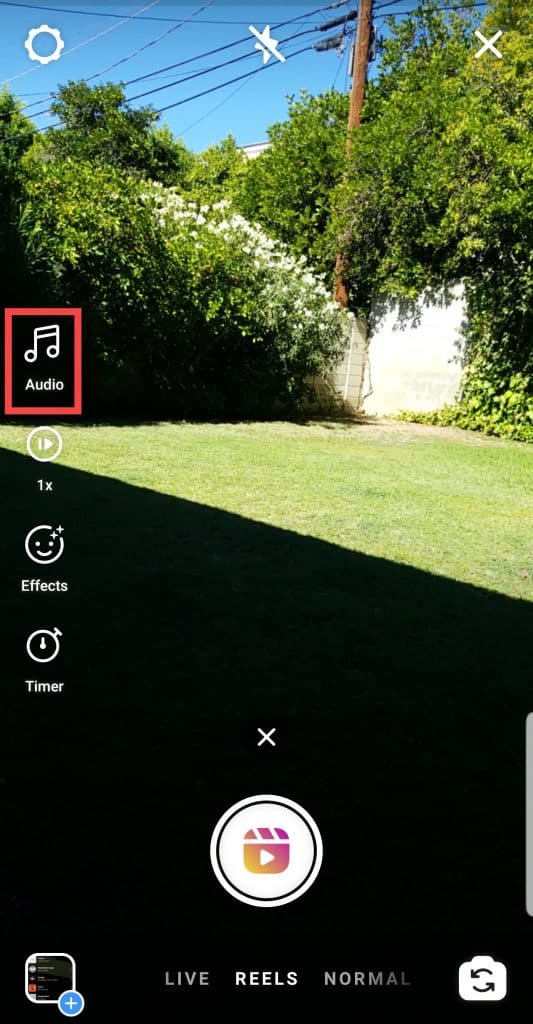 If you have a public account, your reel may appear on the audio page, which users access by clicking on the track you're using.
Step 2: Choose the clip you want to feature by dragging the selector tool from left to right. Click "Done" when finished.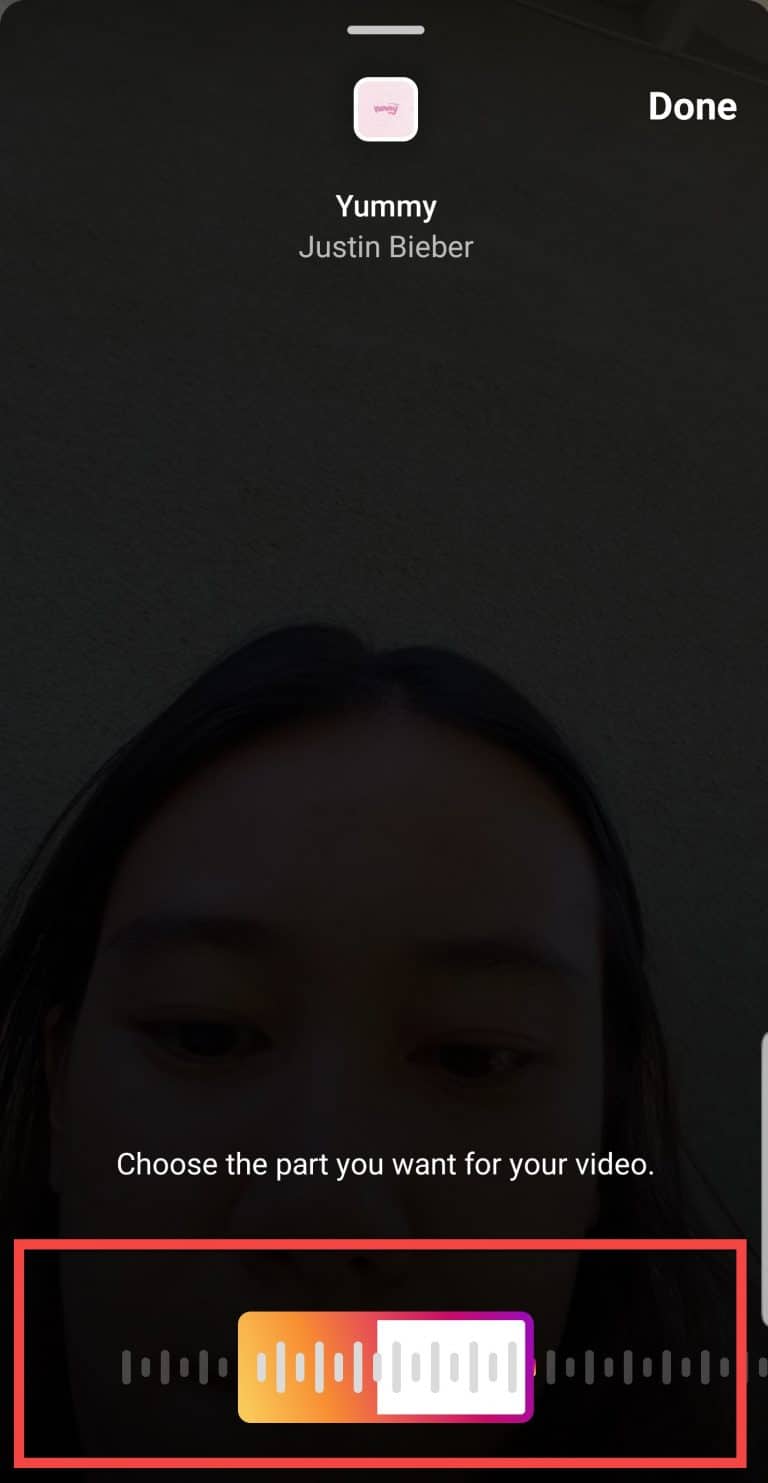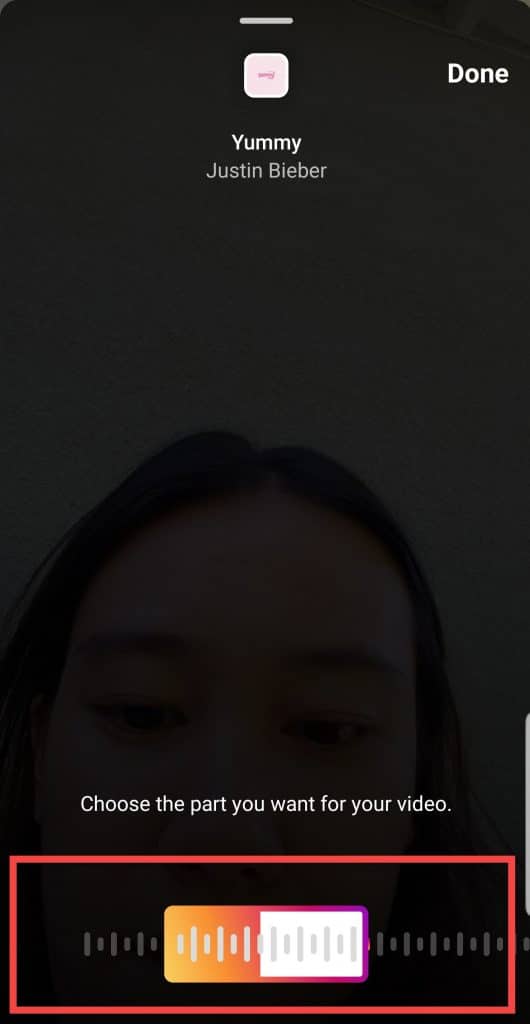 Step 3: Hold the record button to create your first clip. Release button to end recording.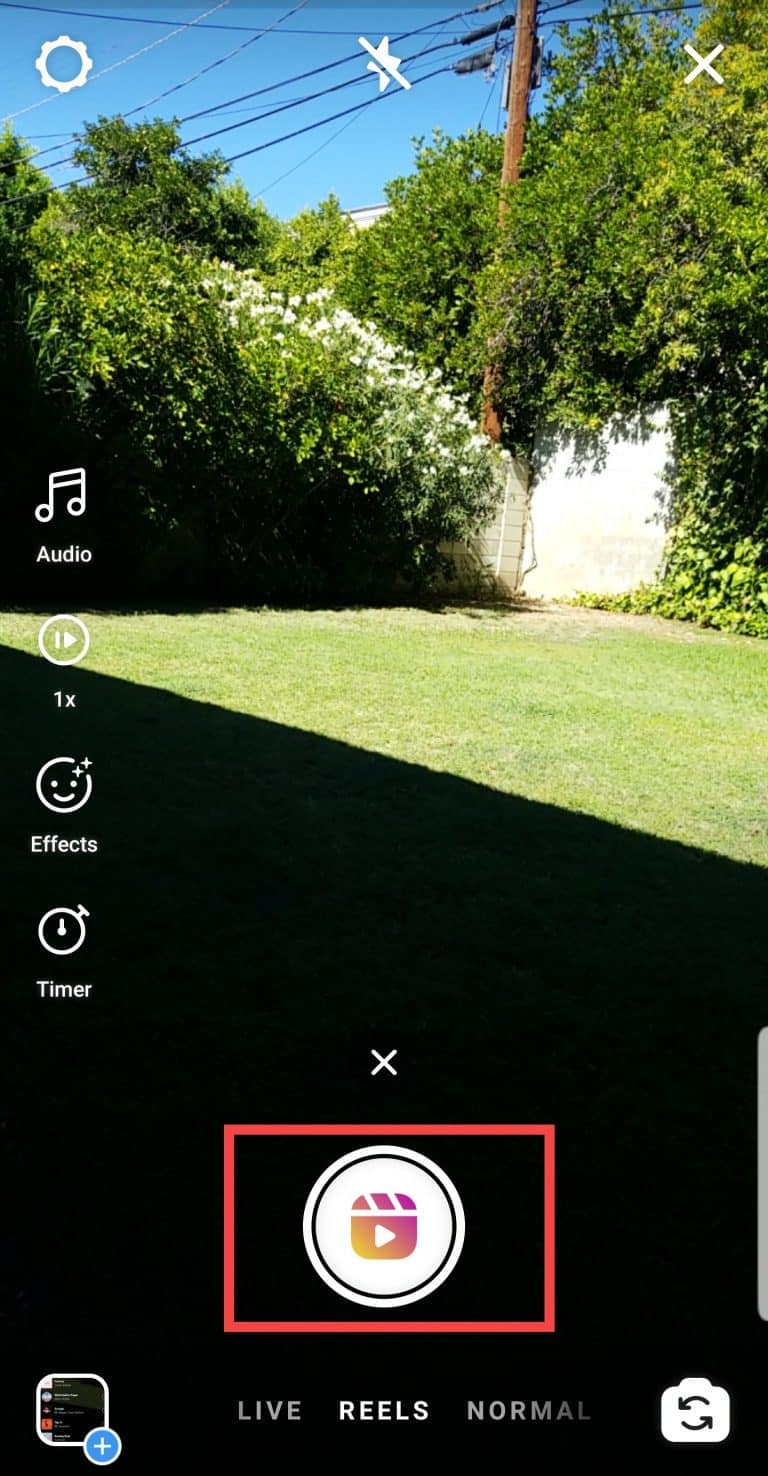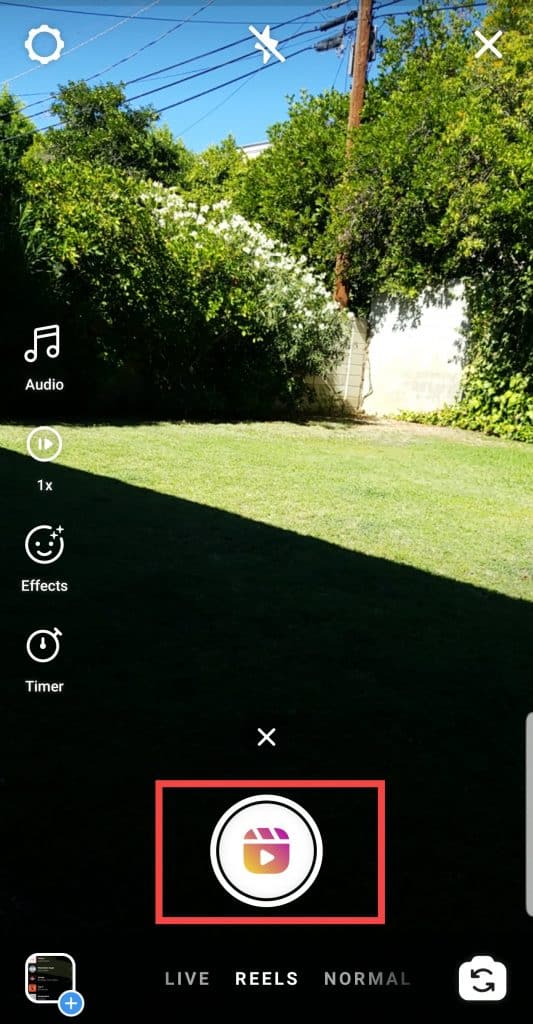 After recording your first clip, you will notice a progress bar on top of your video. This progress bar shows you the number of clips you recorded (marked by a white line) and the amount you have left to record more clips. If you're satisfied with your video, you can post it to Explore.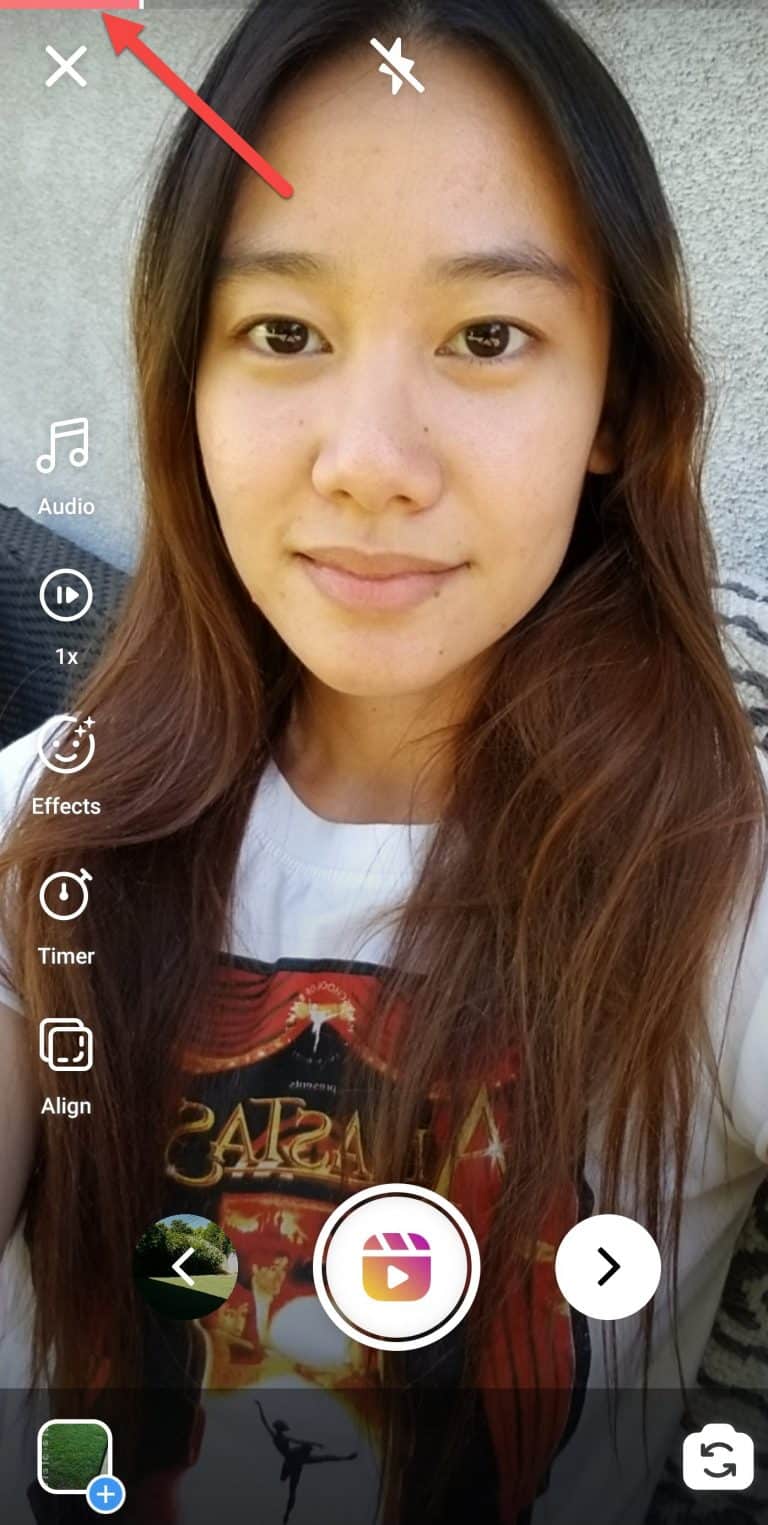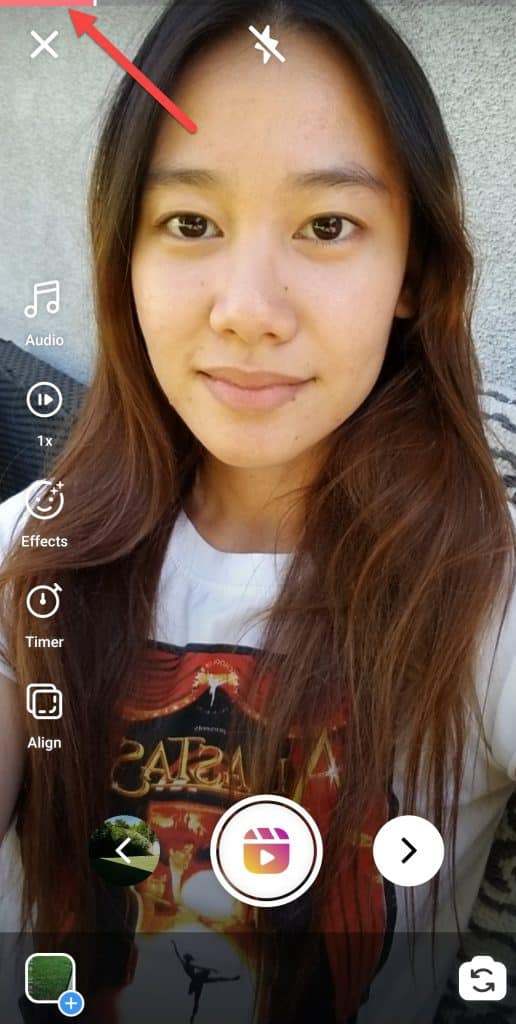 Step 4: Hold the record button again to film the second clip. 
Here, you can flip the camera from front-facing to back-facing or vice versa by clicking the camera button on the lower-right corner of your screen.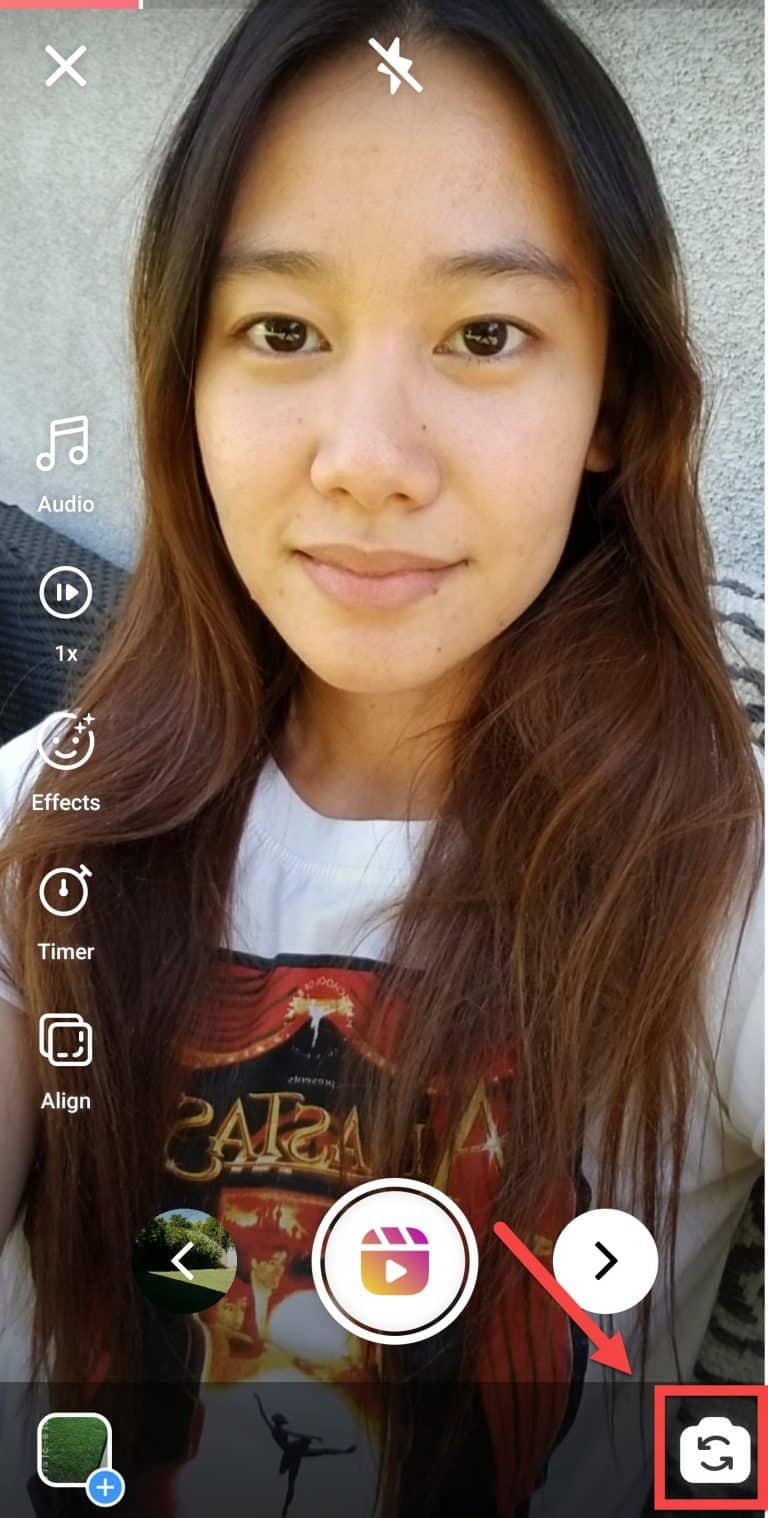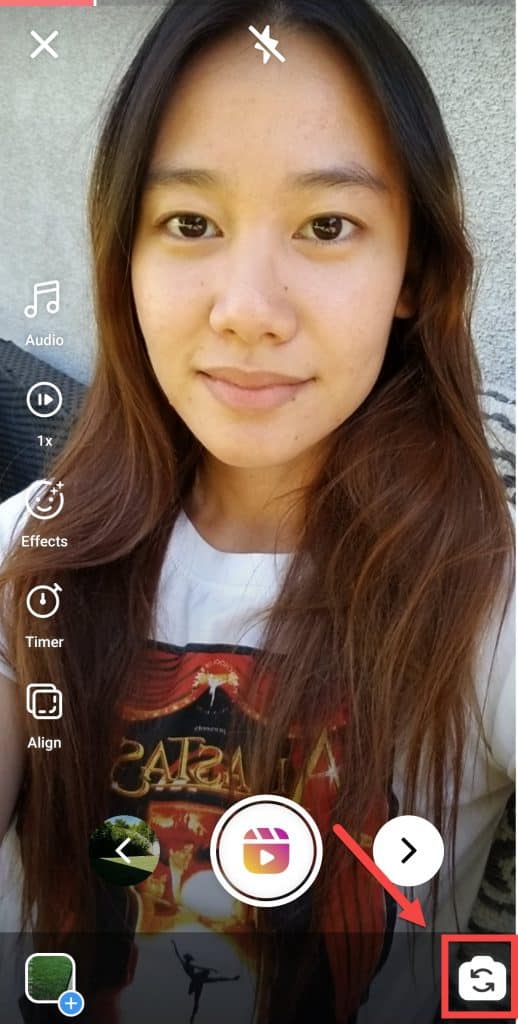 You can also click the align tool to align your face or an object with the previous clip.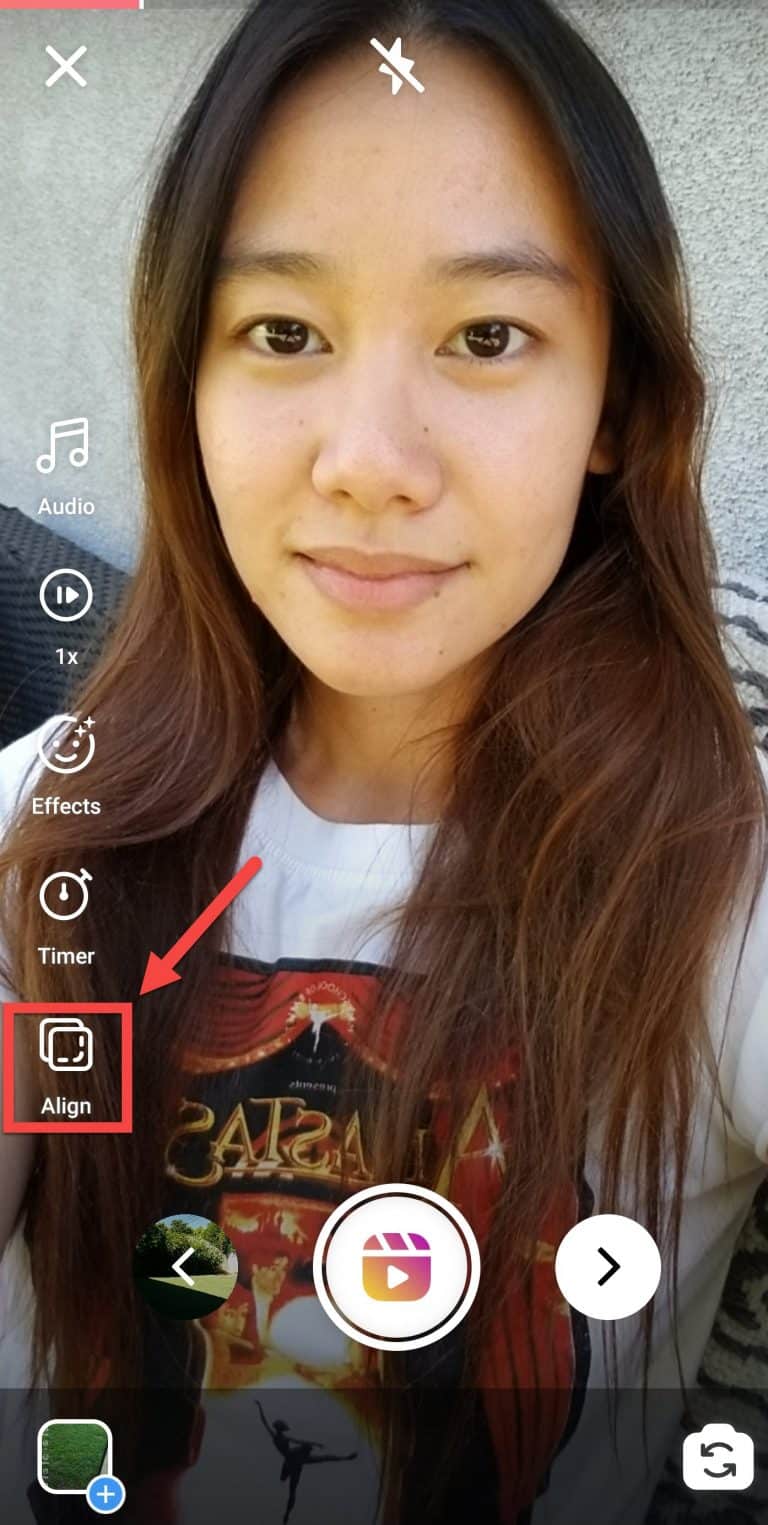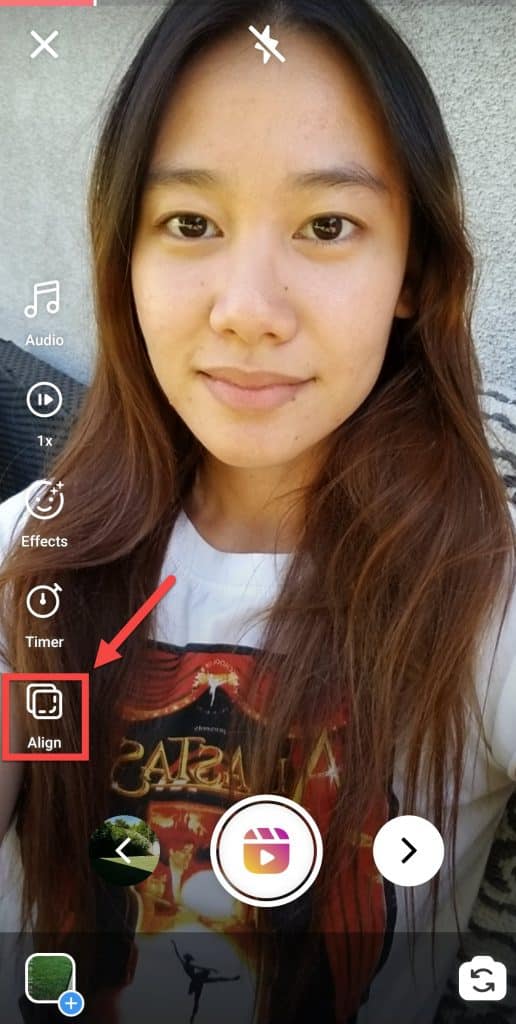 If you want to include AR effects, you can do so by clicking "Effects" on the left menu.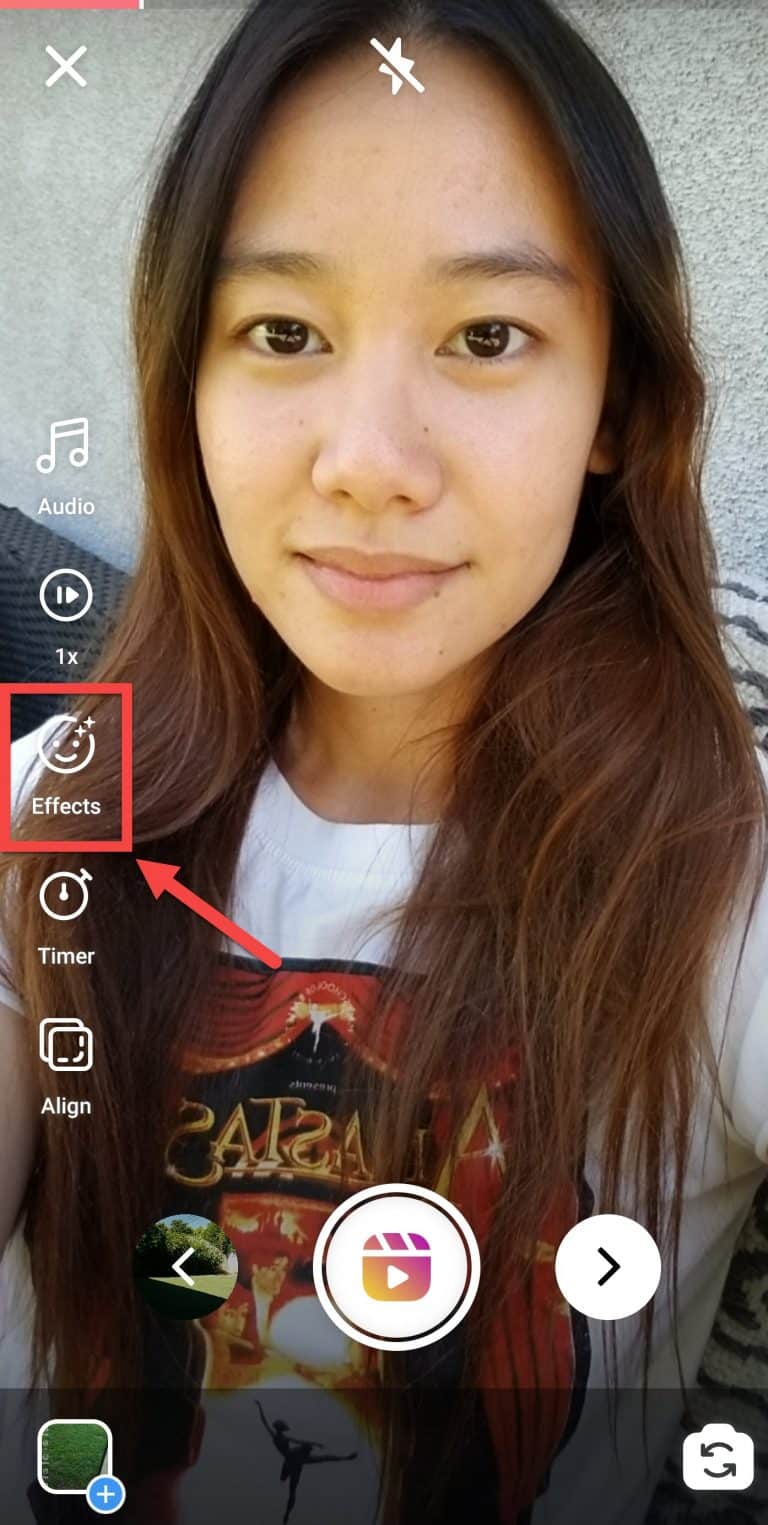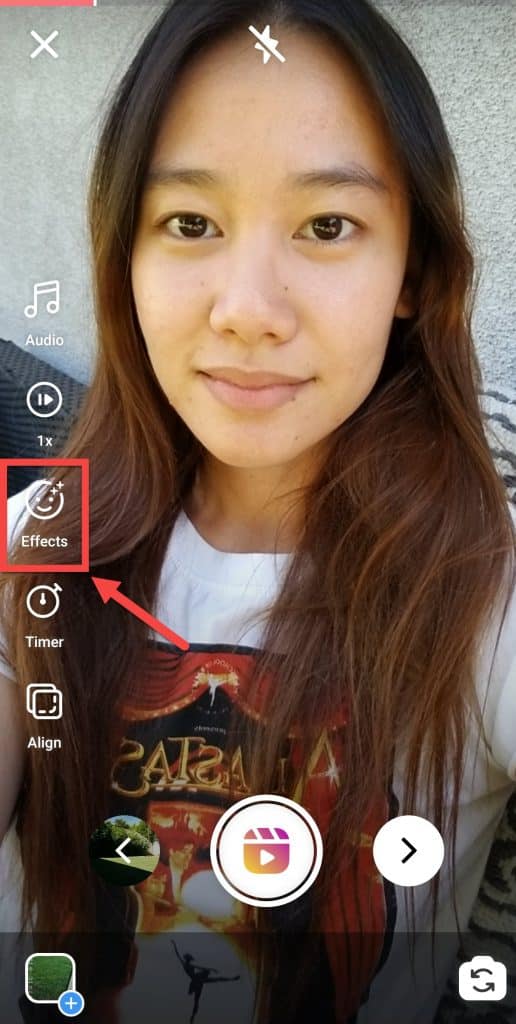 If you want to change your video speed, click the play icon from the left menu.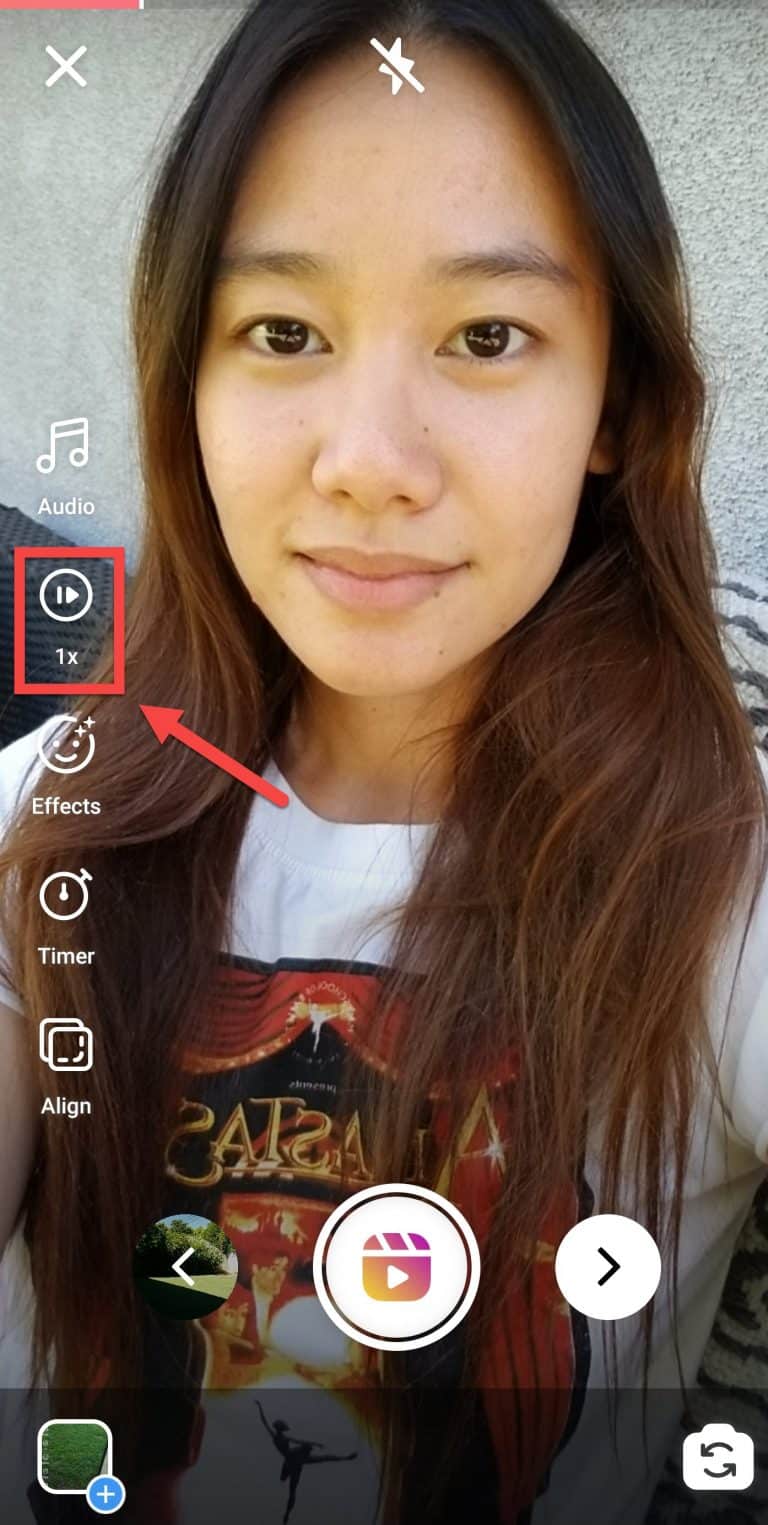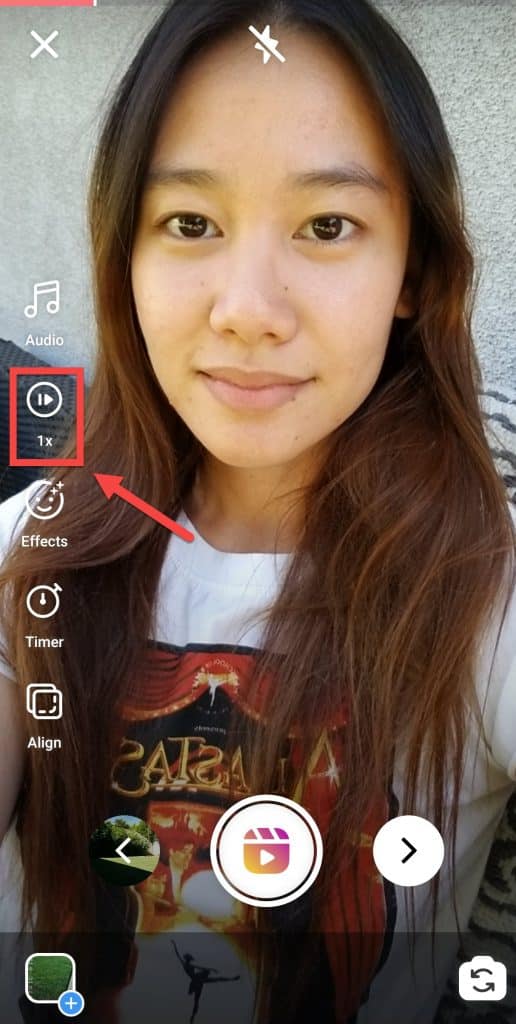 Step 5: Click the forward arrow to review your video.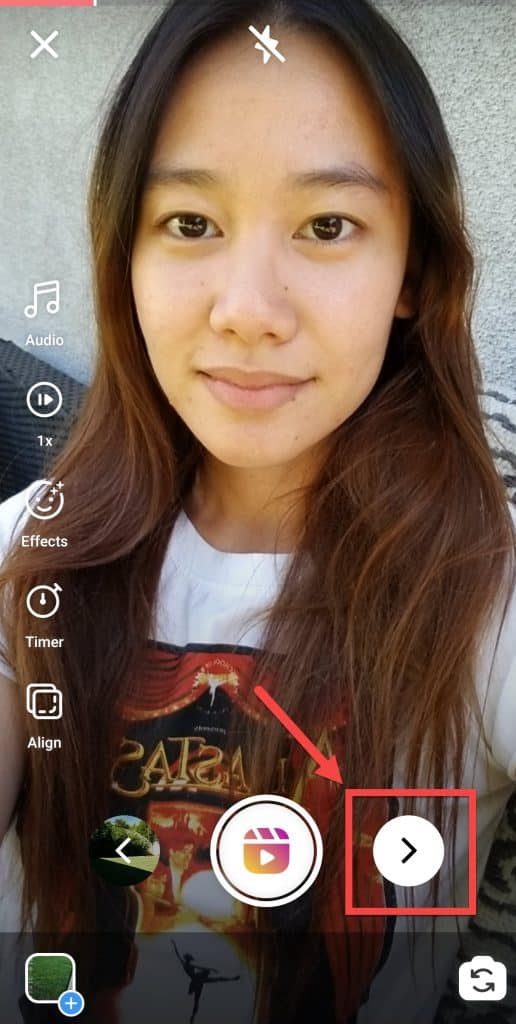 Step 6: Review your video and click the forward arrow again to post.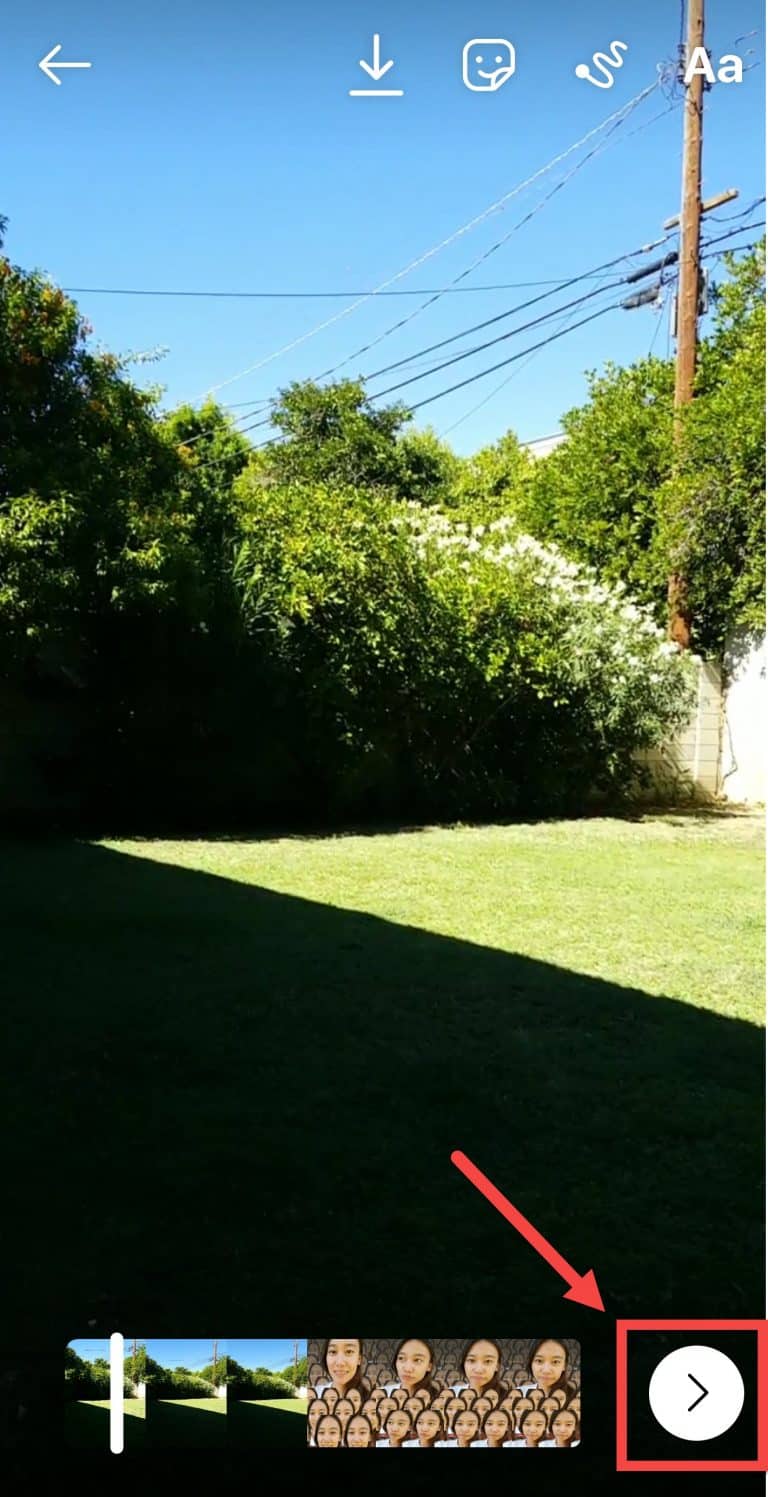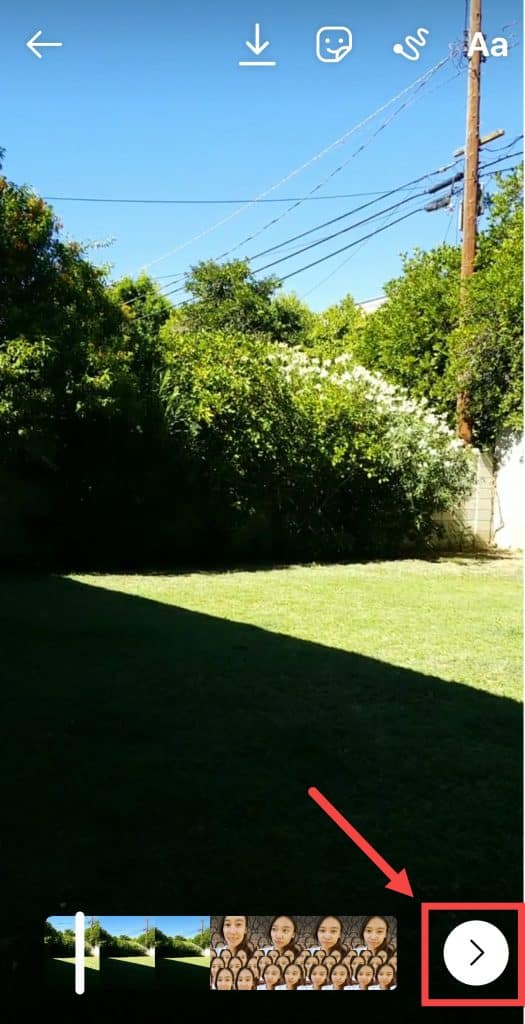 Step 6: Choose your cover image.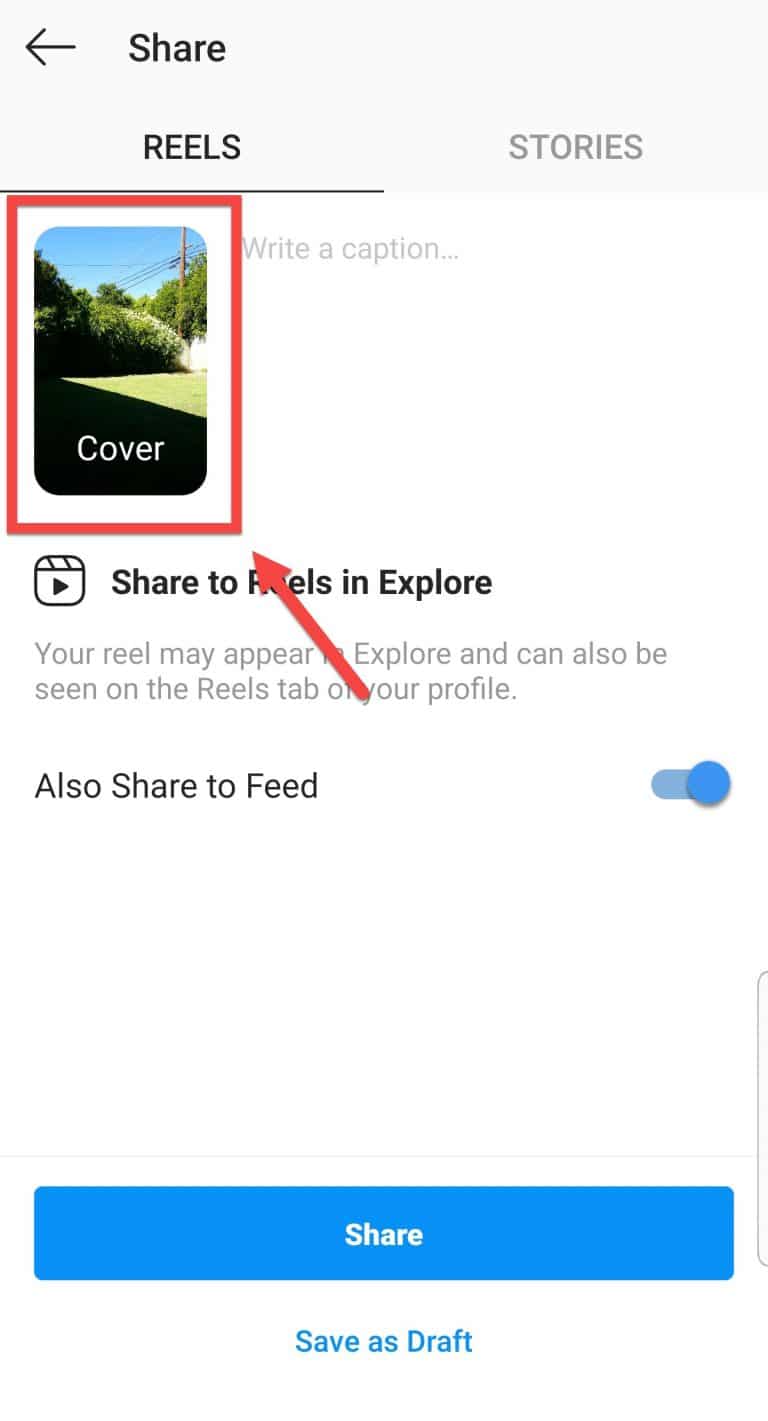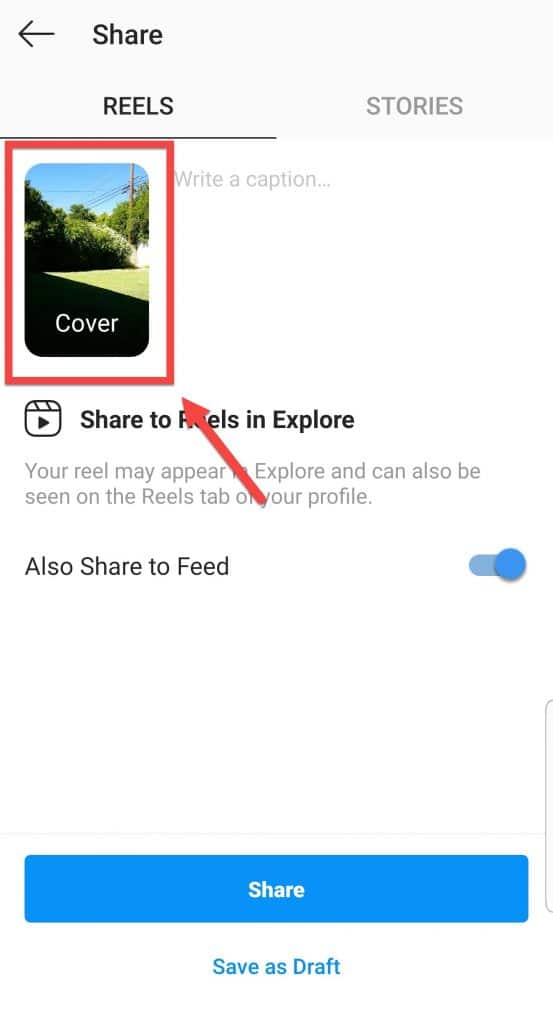 Step 7: Click "Share" to post video to Explore.
If you don't want your video to appear on your feed, click on the toggle button.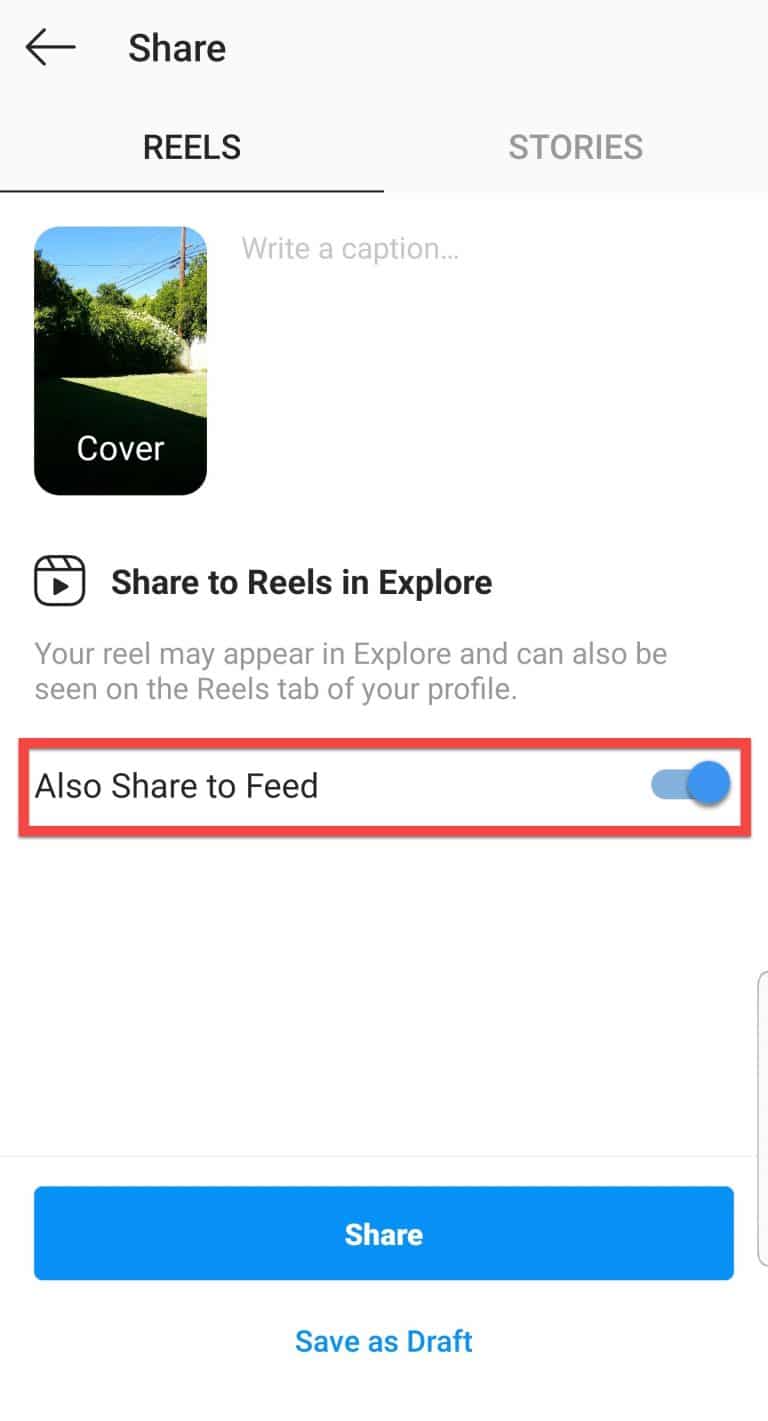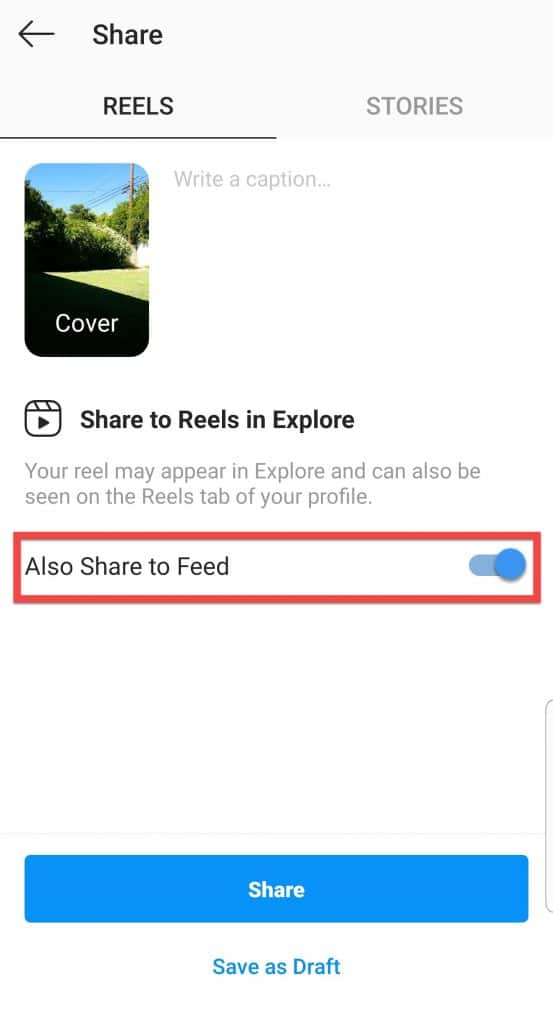 Your reel will appear on top of the Explore feed.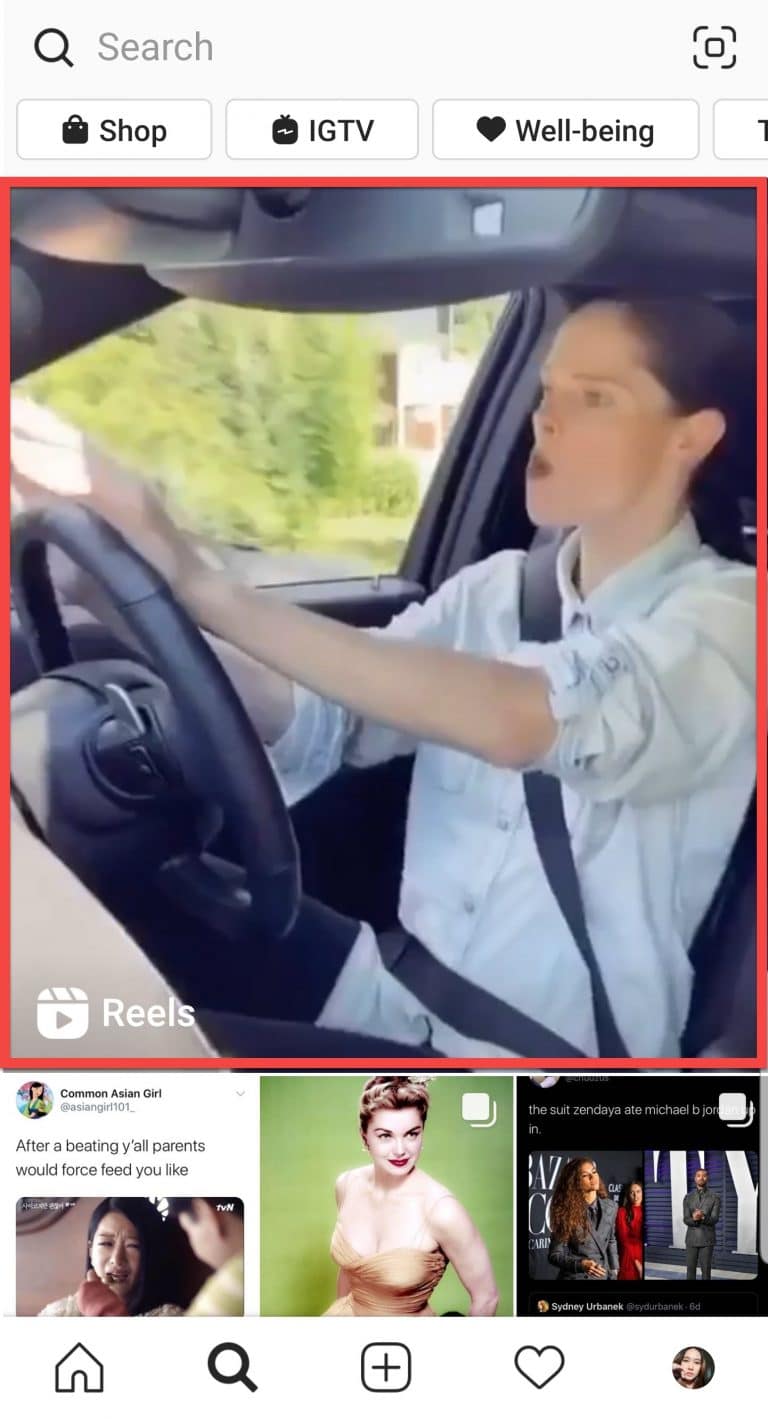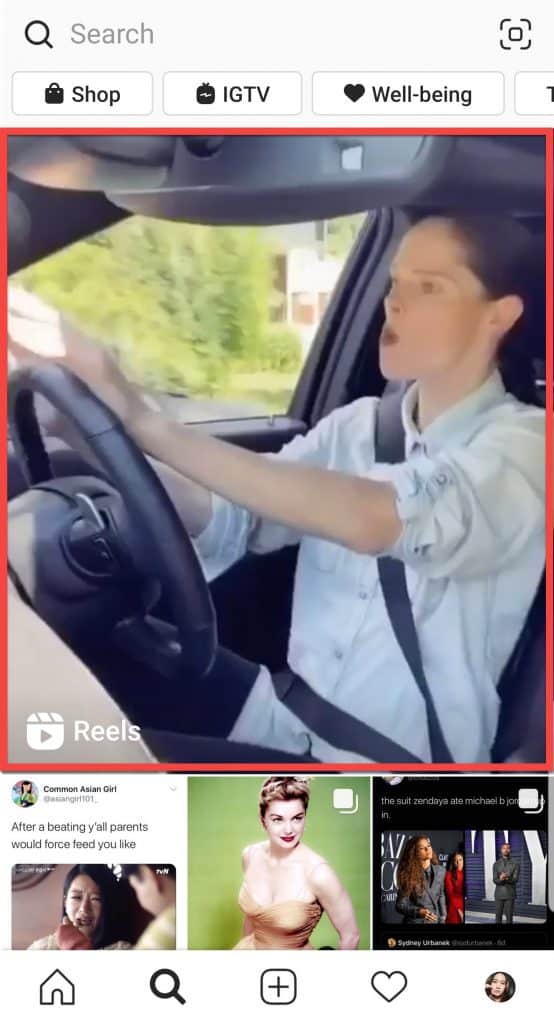 How to Record Instagram Reels Hands-Free
Step 1: Click "Timer" from the left menu.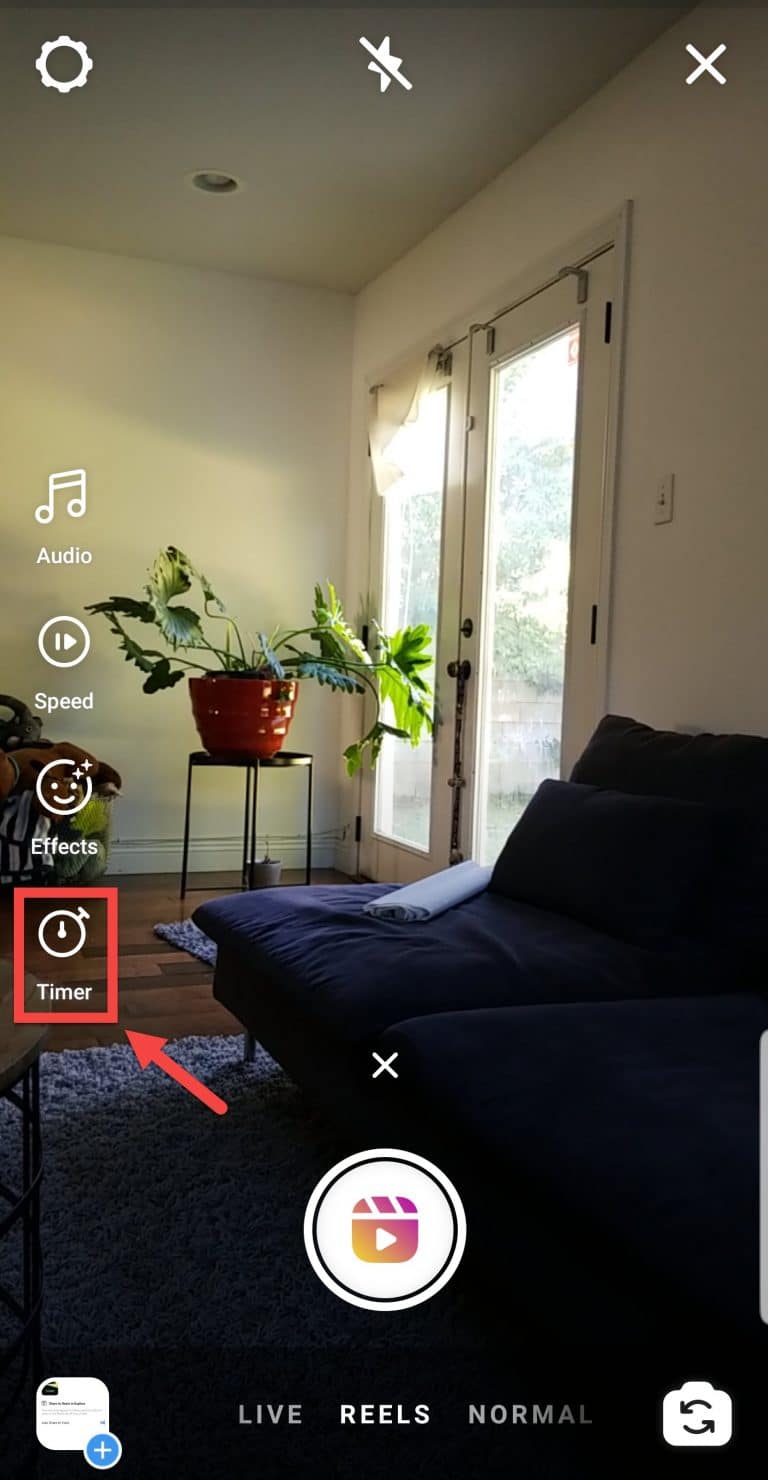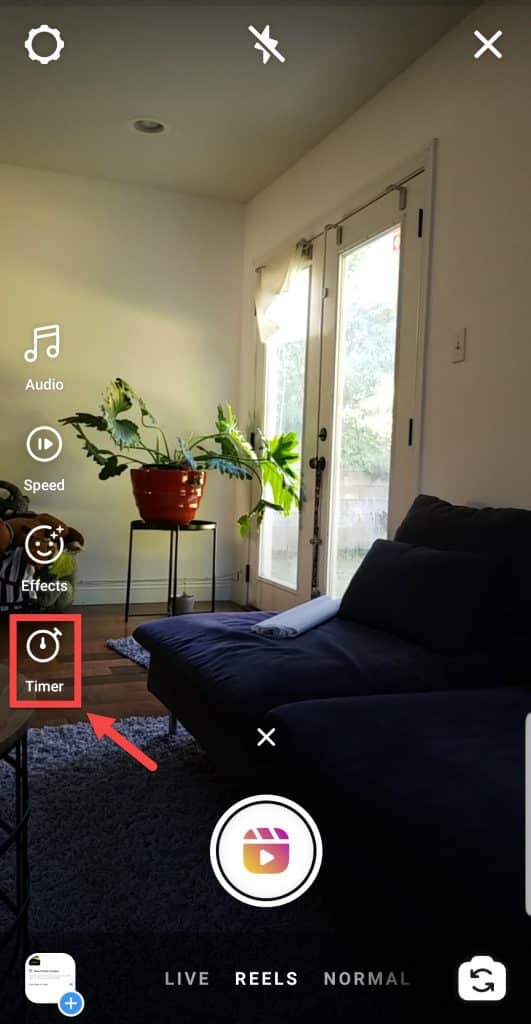 Step 2: To set your timer, move the selector from left to right. You can record for a maximum of 15 seconds.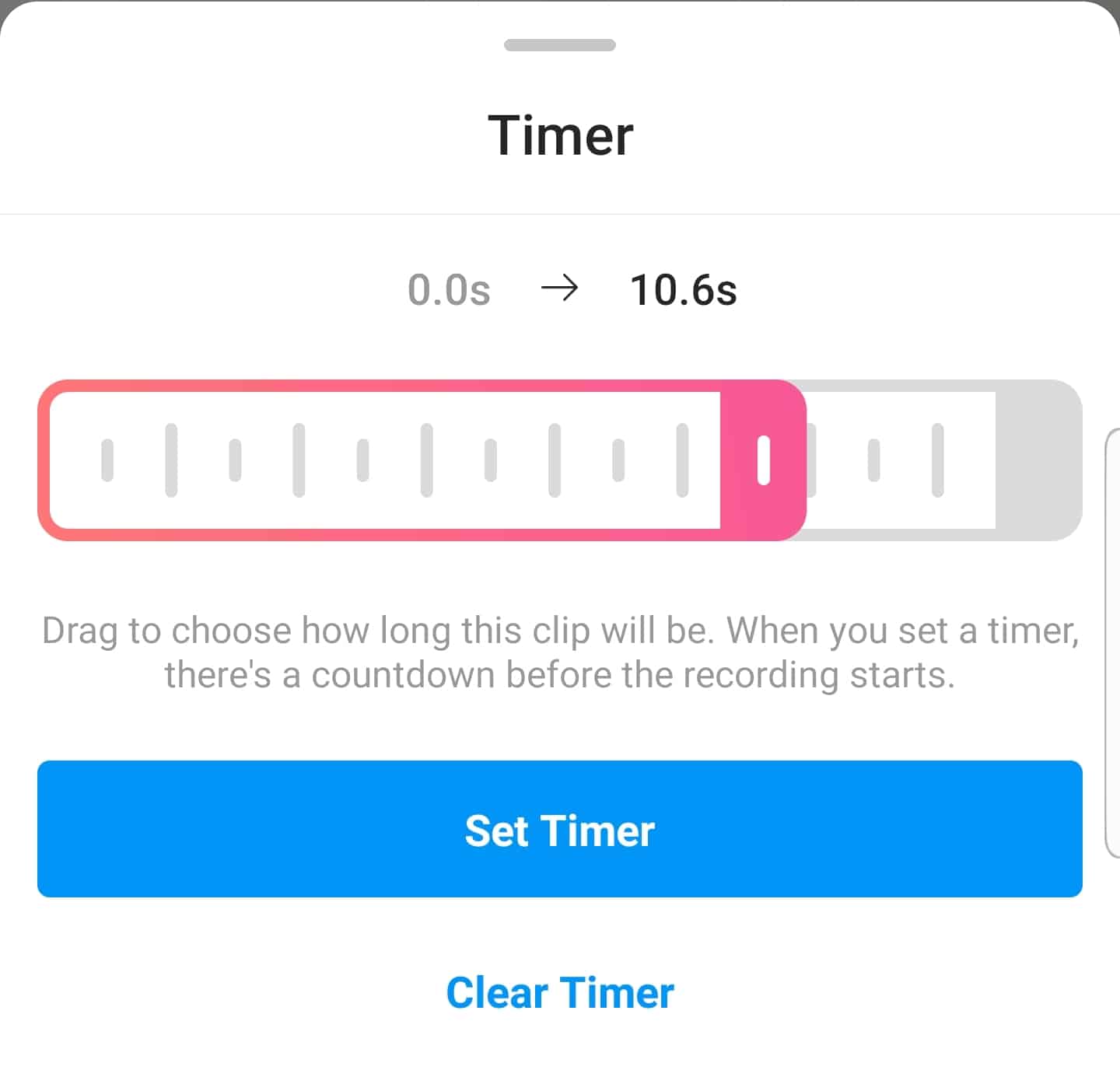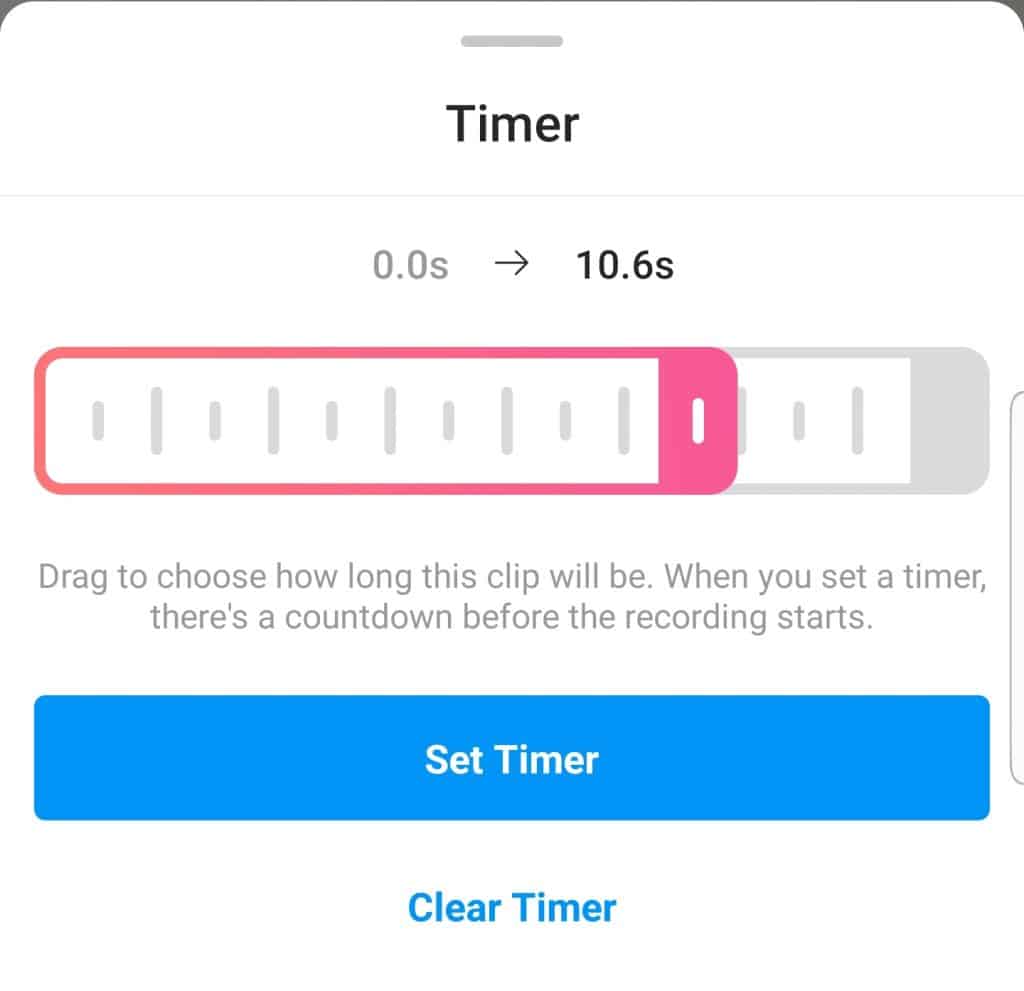 Step 3: Click "Set Timer."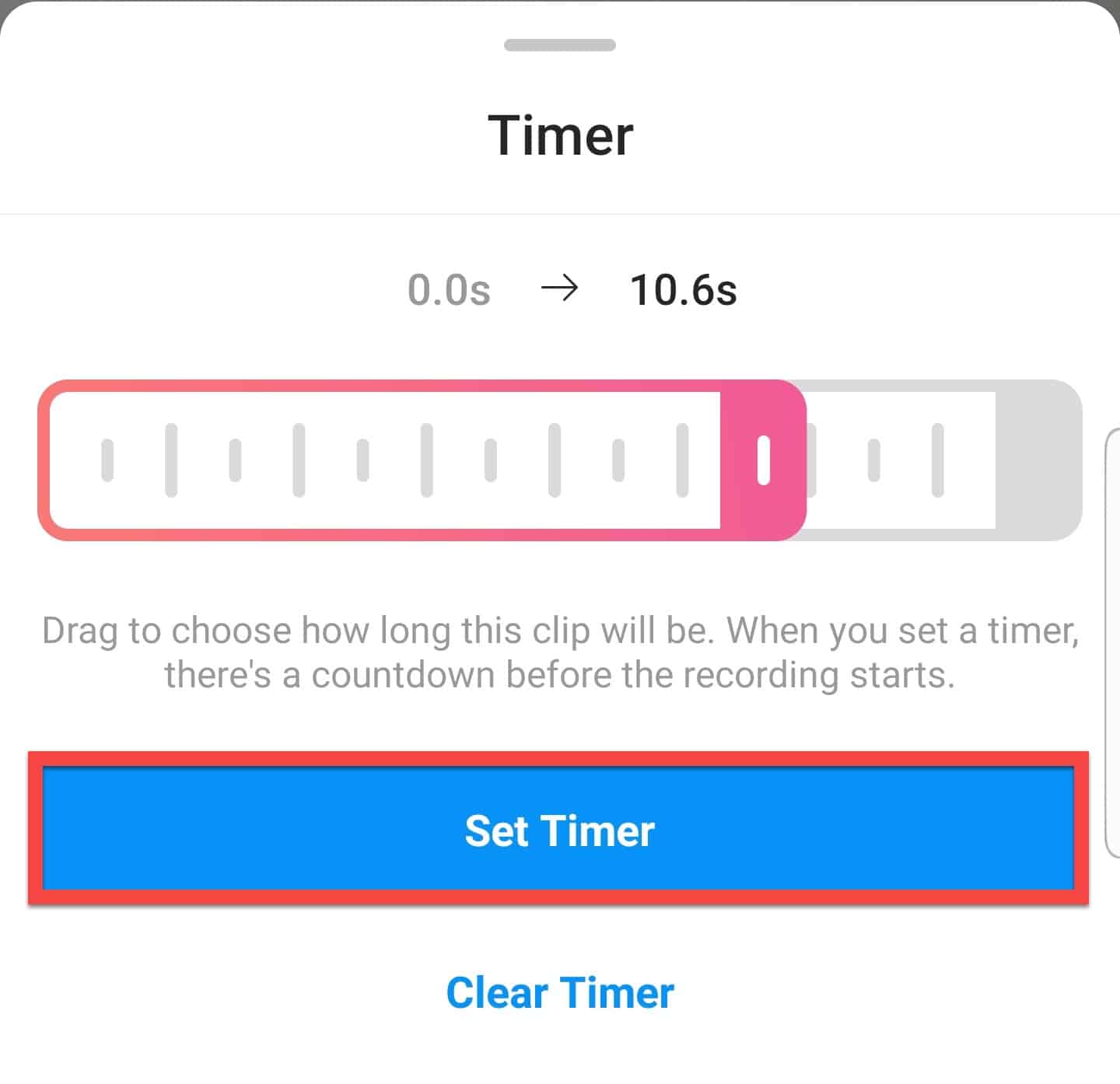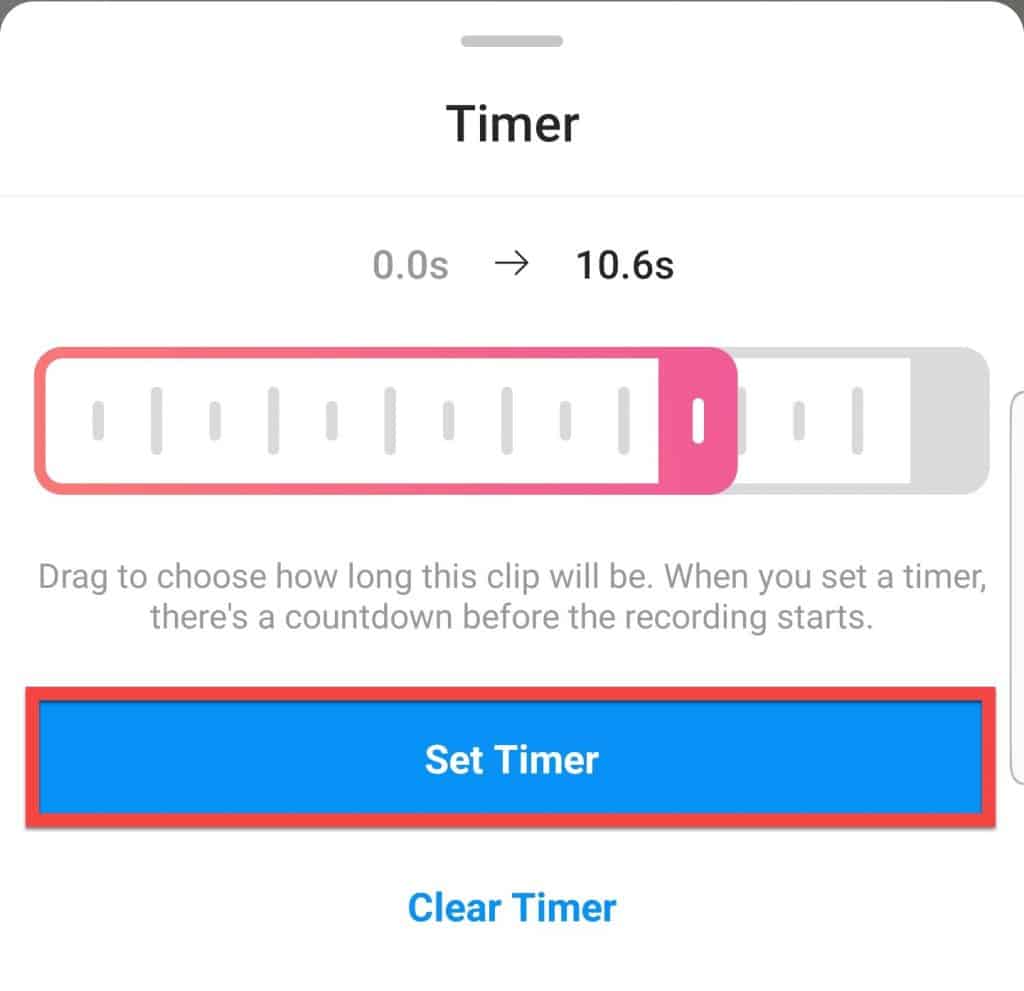 You have three seconds before the video starts. 
By Anne Felicitas