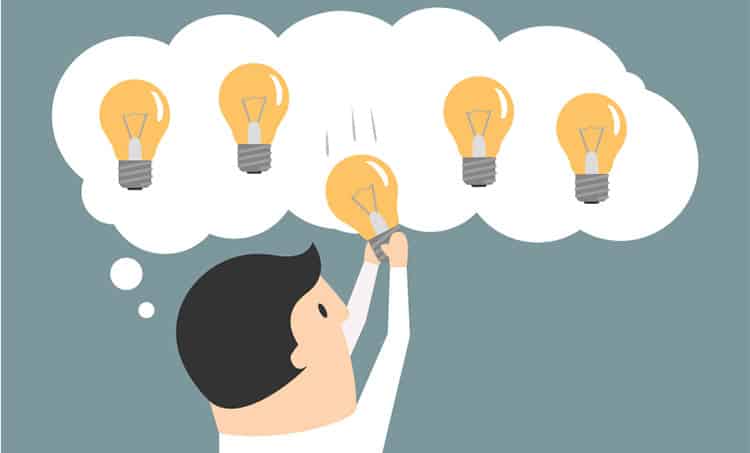 Looking to make your Facebook ad campaigns more cost-effective? Looking for strategies to help you create Facebook ads that garner the best results? This article gives you four easy ways you can improve your ad campaigns and reap the results you desire.
1. Build Your Email List with Free Content
With Facebook's ad targeting tools, it's easy to overlook the importance of building your email list. Emails lists are, in fact, still an important part of your marketing strategy. With an email list, you can do the following:
Upload your list to Facebook's Custom Audience
After Facebook matches the emails on your list to the correct Facebook user, Facebook will then serve ads to those users. Uploading an email list to Custom Audience, one of Facebook's many targeting options, helps you reconnect with and advertise to an audience that has already expressed interest or has already interacted with your business.
Encourage Customers to Buy More Products
Apart from uploading your email list to Facebook's Custom Audience, you can also use that list to encourage customers to buy more of your products. Amazon, for instance, does exactly this. After purchasing a product from its online store, Amazon sends you an email featuring products that you might be interested in or products that complement the item you purchased.
Drive Traffic to Your Website
You can also use your emails to drive traffic to your website. For example, if you have a blog, you can create a weekly newsletter that you can send to your email list. In fact,  for others, email marketing is the main tactic that helps drive customers to their website. For example, email marketing generates 80-90% of Unbounce's landing page traffic.
To build your contact list, offer free content such as a guide, access to your exclusive blog posts, or an ebook. Offering free content encourages customers to give you their information.
2. A/B Test Ads and Review Breakdowns
Of course, you don't want to waste money on ads that don't perform well. Instead, you want to use the best ads that garner the best results. To know which type of ads perform better, A/B test your ads. For example, test ads to see which photos, ad copies, CTAs, platform, and format perform the best.
However, split testing is only the first part of this process. After you run your ads for a few weeks, you must review your breakdowns to see which ads performed better. Facebook offers free data and insights on your ads, and you should take advantage of them.
3. Offer Deals
Customers love deals. Statistics show that 93% of customers have used a coupon or discount code this past year. Most customers are likely to purchase when a deal is offered, whether this deal is a discount, a buy-one-get-one-free offer, or free shipping. To encourage customers to purchase your service or product, offer them a deal.
There are multiple ways you can offer deals on Facebook. You can create an Offers ad or a clicks-to-website ad that directs your customers to your product catalog containing discounted products.
4. Refine Your Facebook Ad Targeting
Many advertisers who don't understand Facebook's ad targeting options don't properly target their ads. Because most advertisers use the most ineffective, most popular, and most competitive targeting options, advertisers squander their budgets and not reach a larger, more relevant audience likely to convert. Thus, it is imperative that advertisers refine their Facebook ad targeting.
You can refine your ad targeting by narrowing down your target audience by demographics, connections, interest, Custom Audience, and behaviors:
Demographics: age, gender, interest, and language, among many others
Connections: i.e. individuals who liked a brand's Facebook page or app and the friends of those high-interest individuals
Interest: i.e.individuals who are interested in a brand or who are likely to be interested in a brand; categories like movies, music, sports, games, and shopping, among many others
Custom Audiences: existing customers who are also Facebook users by uploading a customer contact list
Behaviors: automotive, purchase, mobile, or financial behaviors
The more specific your target audience, the better your chances of serving ads to an audience likely to convert. Good targeting is so important, in fact, that it can help you save money on ads. Coca Cola, for instance, found that, with better ad targeting, their Facebook ads were three times more cost-effective than TV advertising and six times more cost-effective than other digital video advertising. During its Facebook ad campaign, Coke increased its individual reach by 42% while using only 3.5% of its budget.
Granted, Facebook's hundreds of ad targeting can be overwhelming and hard to unlock. For that reason, you should use a Facebook ad targeting guide like this one to help you unlock all of Facebook's 850 ad targeting options.
What do you think of these four easy ways to improve your Facebook ad campaigns? Leave your comments below or send link to friends.