Facebook advertising has helped many businesses new and old, big and small, achieve their business goals. With the help of Facebook ads, some have doubled revenue, reached millions of individuals, increased conversions, and increased brand awareness. The four success stories below show how Facebook advertising has helped each business achieve its goals.
1. Termaza Doubled Revenue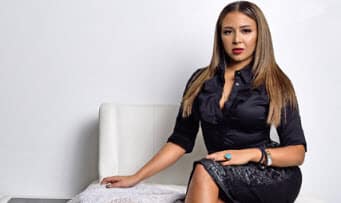 Temraza Haute Couture, an award-winning Egyptian fashion house specializing in handmade evening and bridal dresses, needed strengthened international brand identity and recognition. To achieve this, CEO and designer-in-chief Farida Temraza turned to Facebook advertising.
Temraza launched a Facebook ad campaign that focused on targeting a niche market. Using Facebook's sophisticated targeting tools, Temraza targeted wealthy women ages 18-60 who showed interest in unique and elegant clothing. Along with Facebook's targeting tools, she also used Facebook' s Lookalike Audience to reach new potential customers with similar traits to those who already responded to her ads. She boosted her posts to reach a larger audience, as well as delivered ads to her Custom Audience.
However, Temraza needed more benefits of Facebook for business other than a highly-targeted audience. During her campaign, she diligently conducted A/B tests, testing her ads' images against images, videos against videos, to find which ads with which elements received the most likes. She then reshaped her advertising strategy based on her tests' results, greatly improving her campaign each time—and her efforts paid off.
Temraza's videos ads accrued an impressive 20,000 views, and her campaign drove thousands of women to her website. Her sales increased by 55% in six months, doubling her revenue.
"Facebook has helped Temraza develop into a global fashion brand that addresses the international market," Temraza said to Facebook.
Temraza's successful Facebook ad campaigns placed her business in the center of attention.
2. Coca Cola Reached Millions Across Devices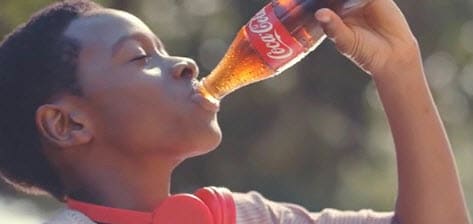 Coca Cola turned to Facebook advertising to raise brand awareness in South Africa. Together, Coca Cola, Facebook, and Facebook's agency Hello Computer, created a multimedia campaign that would later reach the number of audience Coca Cola desired.
Armed with the Facebook tools of reach and frequency buying, Carousel, Canvas, and Video ads, Coca Cola launched a 3-month campaign that reached millions of people across various types of mobile devices. The company attracted audiences with its video and canvas ads' compelling storytelling. To ensure that the company reached even those who owned devices with lower bandwidth, Coca Cola used Facebook's slideshow ads, ads that can accommodate devices of any internet speed.
The beverage company's efforts were not in vain. Between March 1 to May 30 2016, Coke increased its individual reach by 42% while using only 3.5% of its budget. It also increased brand impact and its total campaign reach by 96%. During the campaign, Coca Cola also found that Facebook advertising was three times more cost-effective than TV advertising and six times more cost-effective than other digital video advertising.
Of course, Coca Cola was pleased with the results:
"Our partnership with Facebook on this particular project was extremely successful. Not only did we manage to reach our core audience successfully and drive key objectives of landing this new brand relaunch, but, through the first cross media study in Africa, we have gained invaluable insight into Facebook's reach within the media mix, and this will influence how we plan on going into the future. We are delighted with the results of this project and our continuing partnership with Facebook Africa," said Sharon Keith, marketing director at Coca-Cola Southern Africa.
Coca Cola's partnership with Facebook proved to be a successful and impactful one.
3. Simplilearn Increased Enrollments
As an online education platform, all Simplilearn wanted to do was give professionals the skills they needed to succeed in today's digital economy. To increase awareness, consideration, and enrollments, Simplilearn decided to use Facebook's ads, tracking, Insights, Custom Audience, and Lookalikes.
Simplilearn used one Facebook product after another to accomplish its goal. To increase brand awareness, Simplilearn created Facebook video ads that targeted 24-45 year-olds in India's top ten cities, as well as Indian expats in the U.S. It also used reach and frequency buying to reach the maximum number of people in its target audience. With the help of website Custom Audience, Simplilearn retargeted people who engaged with the video ads, serving them photo and carousel ads, which contained a linked to registration, that highlighted Simplilearn's major benefits. Using Lookalike Audiences, Simplilearn reached individuals similar to those who already have registered.
And finally, the finishing touch: dynamic ads. Simplilearn encouraged individuals to convert by serving them dynamic ads that showcased courses they already showed interest in. Simplilearn then tracked its customers' purchases with the Facebook pixel.
The results of the Facebook ad campaign shocked Simplilearn. In five months Simplilearn doubled its leads, increased reach by 50%, decreased lead cost by 60%, and reached 10 million viewers.
In the beginning, Simplilearn was skeptical of Facebook advertising, but, as the ads garnered positive results, its skepticism diminished:
"Initially, we were a little skeptical about using Facebook as a channel to scale revenue along with building brand awareness. However…we were surprised and pleased with the results. Our plan is to continue using Facebook as an integral part of our branding and performance strategy," said Anshul Sehgal, head of marketing for Simplilearn.
Had Simplilearn not given Facebook advertising the time of day, it likely would not have accrued the loyal customers it now has.
4. Benefit Cosmetics Exceed Benchmarks Across All Brand Lift Metrics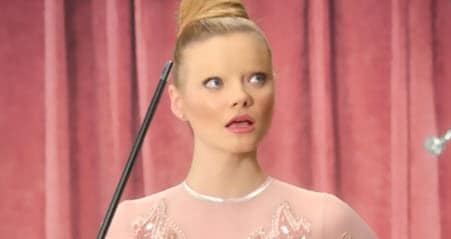 Benefit Cosmetics was thrilled to announce its new collection of eyebrow products. Of all the digital advertising platforms available to the cosmetics company, Benefit chose Facebook and Instagram—and rightfully so.
"We worked with Facebook as a strategic partner to drive awareness for Benefit's new brow collection because of the platform's mass reach and sophisticated targeting capabilities. Pairing predictable reach with controlled frequency, we efficiently reached our target consumers and delivered custom messages at scale, exceeding all brand lift metrics," said Nicole Frusci, SVP of U.S. Marketing for Benefit Cosmetics.
The path to success required multiple steps, as Benefit discovered during its campaign. First, to increase brand awareness, Benefit created video ads that showcased its "magically transforming brows." Second, Benefit accompanied its video ads with reach and frequency buying, controlling the number of times it served each ad to its target audience. Third, Benefit used Custom Audience and the Facebook pixel to push purchase consideration, targeting an audience that has already viewed the video ads. To this audience, Benefit served carousel ads featuring eyebrow products it is likely interested in.
Benefit's Facebook advertising campaign proved successful. It resulted in a 14 point lift in overall recall, a 9 point lift in overall message association, and a 10 point lift in overall purchase intent.
Although Facebook advertising helped each of the above businesses achieve its business goals, their success would not have come to fruition had they not carefully and patiently strategized their campaigns. With patience, determination, and the ambition to continuously improve, anyone can find success with Facebook advertising – so long as they aren't selling products prohibited from advertising on Facebook, that is!