What are the most popular Instagram hashtags for 2023?
Whether you are a social media pro or a beginner, you can't afford to overlook Instagram hashtags. These trending tags are your secret weapon for boosting visibility and engagement.
Join us as we explore the most popular Instagram hashtags right now.
What Are Hashtags for?
Hashtags serve various purposes on social media platforms. They allow users to organize and categorize content based on themes or topics. When users click on a hashtag, they see all the posts produced with it. This makes it easier to find related content.
Additionally, hashtags are often used to identify trending topics or events happening around the globe. Platforms collate the trending hashtags to showcase popular discussions and encourage users to join the buzz.
For brands, hashtags can help promote products, campaigns, or events. It can help brands foster a sense of community among their users and encourage them to produce user-generated content related to the brand.
Popular Instagram Hashtags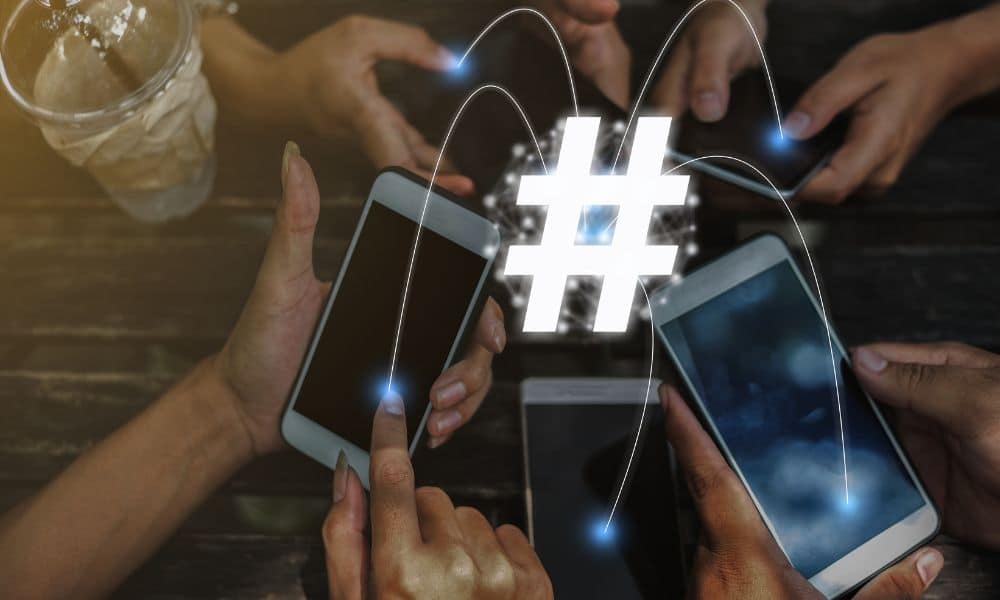 The following are the most popular Instagram hashtags that you can use on your content:
#love (2.1B posts)

#instagood (1.7B posts)

#fashion (1.1B posts)

#photoftheday (1B posts)

#photography (1B posts)

#art (1B posts)

#beautiful (831M posts)

#nature (793M posts)

#picoftheday (725M posts)

#happy (704M posts)

#follow (704M posts)

#travel (710M posts)

#cute (669M posts)

#instadaily (652M posts)

#style (648M posts)

#tbt (585M posts)

#followme (557M posts)

#summer (557M posts)

#beauty (535M posts)

#fitness (527M posts)
Read more: The right dimensions for Instagram Stories.
How To Discover Popular Hashtags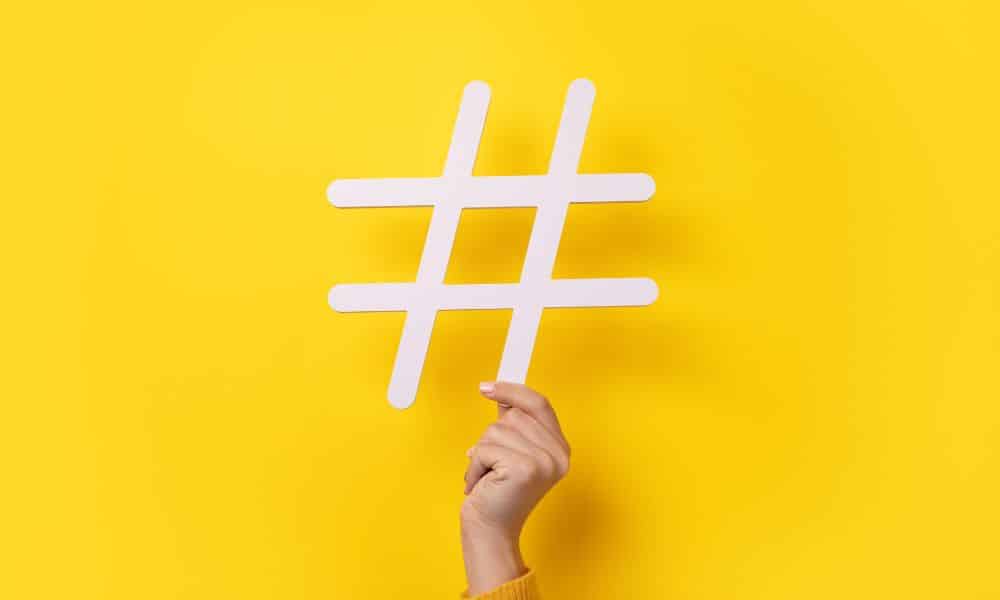 The following is a guide you can follow to discover popular and trending hashtags:
Use Instagram's Explore page:

The Explore page shows trending and viral content related to your niche. It also includes the hashtags associated with them. Check it for insights into what is popular in your niche and what hashtags are gaining traction.

Explore related hashtags on your niche:

Using niche hashtags and related ones will help ensure that your Instagram posts reach a targeted and interested audience.

Competitor analysis: 

Look at your competitors or other influencers in your niche.

Checking the hashtags they frequently use can help you generate your own.

Hashtag generator tools:

You can use online tools and apps to discover popular hashtags related to your keywords. Utilizing an Instagram hashtag generator will help you streamline the process of generating a branded hashtag to promote your brand identity and marketing campaigns.

These tools can give you the necessary analytics and identify popular and trending hashtags within your niche.

Look for seasonal or event hashtags:

Use seasonal events and holidays to your advantage. You can use relevant hashtags associated with them to generate interest in your posts.
Tips for Using Hashtags Effectively
The following are the tips you can follow to use hashtags effectively:
Maintain relevance:

You should use hashtags relevant to the content you are sharing.

They should describe what your post is about. Doing so can help you attract your target audience.

Research and select carefully:

 It is also imperative for you to research popular and trending hashtags related to your niche. It will help you increase your reach while targeting a relevant audience.

Create branded hashtags:

 Develop a unique hashtag linked to your brand or campaign. Then, encourage your audience to use it. Doing so will help promote user-generated content, which can help increase brand recognition.

Use Instagram Insights: 

If you are running a business account on Instagram, you can use Instagram Insights to understand which hashtags are giving you the most views and reactions.

Mix trending and evergreen hashtags: 

You can combine trending and evergreen hashtags to reach more audiences. Trending hashtags will give your content a short-lived boost, while evergreen hashtags will give you long-term visibility. You can also use campaign hashtags that resonate with your brand to further engage your followers.

Capitalize the first letter of each word:

You can use capitalization for better readability. It will help users understand the words in the hashtag more.

Consult an advertising agency: 

An advertising agency can help you develop high-performing hashtags that convert. Hence, working with the best Instagram ad agency will do a lot for your brand.
Final Thoughts on "Most Popular Instagram Hashtags"
Instagram hashtags are the ultimate tool to enhance your social media game. By incorporating the most popular Instagram hashtags into your posts, you can amplify your reach, connect with a broader audience, and boost engagement. So, don't wait—start using these trending hashtags today and watch your Instagram presence soar to new heights!
Frequently Asked Questions
Should I always use the most popular hashtags?
It is crucial to mix popular and trending hashtags with niche-specific hashtags. Using purely popular hashtags might cause your content to be buried in the massive number of posts associated with the hashtag.
What are niche-specific hashtags, and why are they important?
Niche-specific hashtags are relevant to a certain topic. Using them will make targeting a particular audience related to your niche easier.
Can I use hashtags on Instagram stories?
Yes, you can use hashtags in Instagram Stories. Place your desired hashtag using the text tool. Doing so will heighten the discoverability of your stories.
Related Articles
The Instagram Swipe-Up Feature
Questions to Ask on Instagram Story