How do you remove a watermark from a TikTok video? 
Removing a watermark on your TikTok video can be tricky, but you can do it with the right tools and strategies.
In this blog post, we'll look at how you can remove watermarks from your TikTok videos in various ways. These include using apps, changing display settings, etc.
Read on as we cover the following:
What is a TikTok watermark?
7 Ways to Remove TikTok Watermark on Video
Final Thoughts on Removing TikTok Watermark
Frequently Asked Questions on Removing TikTok Watermark
What is a TikTok watermark?
The TikTok watermark is the superimposed TikTok app logo with the username of the original poster placed on TikTok videos. A watermark is important for copyright and marketing because it shows a media's origin and stops others from reposting the videos without attribution.
To protect its creators, TikTok adds a bouncing watermark that moves around a video as it plays. This makes TikTok watermarks harder to remove.

7 Ways to Remove TikTok Watermark on Video
Here are the best ways to remove the watermark:
1.) Zoom in to crop the video.
An easy way to remove a TikTok watermark is to zoom in and crop the video. However, we don't recommend this as there are better options. Cropping a video will make it show less original content and look less appealing.
It can also change the size of the video, so when you post on other places, it might need to be changed. It's better to use another way to remove the TikTok watermark.
2.) Add a border
Another way to make a TikTok watermark disappear is to add a border or frame around it. However, adding a border could make the video look worse and cut off some parts.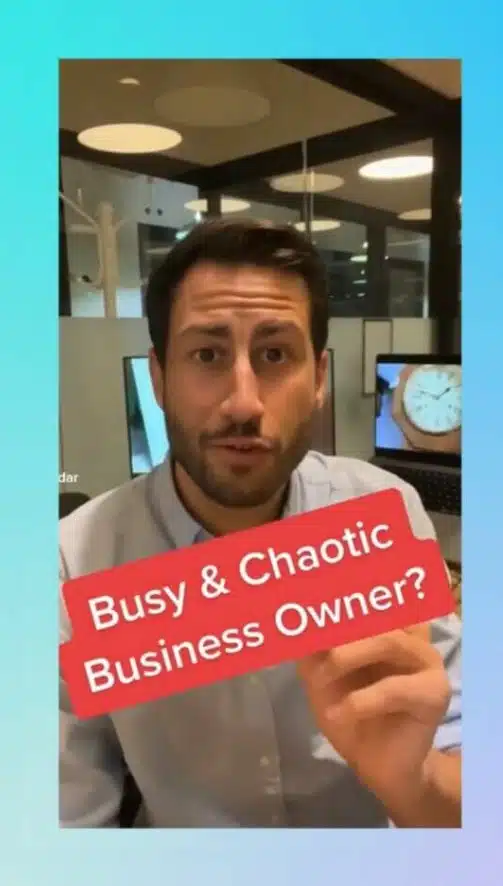 3.) Use a blur tool.
You can use apps or tools to blur a watermark. But this will only work if you add several blurs in different places so it looks natural. Blurring is time-consuming, and it makes videos less appealing. People may also get the idea that you tried to remove the watermark.
Although it is not recommended, several apps can add a blur effect to parts of your video, and they generally work similarly. You can search for "blur video" on your phone's app store to find one.

4.) Use a TikTok watermark remover app.
There are many apps advertised to remove the TikTok watermark from videos. You can find several options such as SaveTik, TikSaver, TokRepost, TokVideo, TikDown, TokSave, and more by searching "remove TikTok watermark" in your app store.
However, it can be challenging to differentiate between the apps as they appear similar. Before downloading any of these apps, it is important to be aware of the following:
TikTok does not work with other apps. If TikTok changes its settings, it might not work anymore.
It is important to closely examine the app reviews as the rating may not always accurately reflect the app's performance.
Although many of these apps are free to download, they may display frequent ads or need a paid subscription for full access.
It is important to note that some apps do not remove the TikTok watermark. Instead, they save a collection of TikToks without watermarks without downloading them to your mobile device.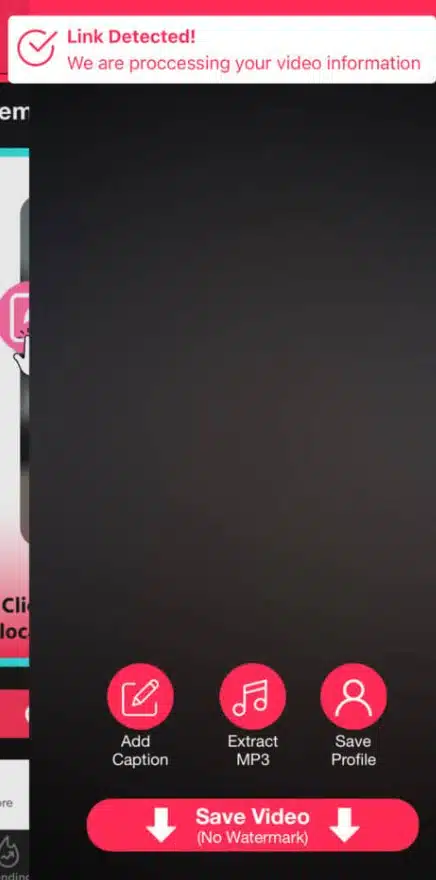 5.) Using video editing tools
If you know how to edit a video, you can use a tool to delete the watermark. But be careful when using video editor software because it can be difficult and expensive.
The Wondershare UniConverter has a watermark editor that lets you add or erase watermarks from your videos.
6.) Downloading TikTok videos without a watermark in the first place
Do you want to save TikTok videos without watermarks? You can download TikToks on platforms like SaveTik, MusicalDown, SnapTik, TikFast, and TikMate.
Some of these websites also have apps you can download to your phone or use on a computer.
7.) Use Hopper HQ
Hopper HQ is a fast and easy way to remove the TikTok watermark and share your TikTok videos on other social media platforms. You don't need to download the video, use any tools, or edit the video, as Hopper HQ does that automatically.
However, you first need to link your TikTok account to repost your TikTok video on other social media platforms through Hopper HQ. Then, select the specific video you want to repost, and Hopper HQ will remove the watermark and automatically share the video on social media platforms like Instagram, Facebook, Twitter, LinkedIn, or Pinterest.
Remember to connect your TikTok account to Hopper HQ.
Final Thoughts on Removing TikTok Watermark
Now that you understand how to make a watermark-free video on your TikTok without a problem, why wait? Start making and sharing amazing content without limits!
Partner with the best TikTok agency to achieve your company goals and elevate your brand.
Frequently Asked Questions on Removing TikTok Watermark
Can I use a TikTok video link to remove a watermark?
Yes, locate the TikTok video link, then paste it to a website or app watermark remover.
Can I use a TikTok video downloader to remove a watermark?
It depends; some TikTok video downloaders don't remove a watermark from a video but only download the TikTok video by copying and pasting the download link to their website.
Is removing the TikTok watermark illegal?
Although it may be considered unlawful by some, others argue that it is a matter of personal right to retain ownership and control over one's content. Content creators should have full access and authority over their work, regardless of the platform used for sharing.