Want to use social media to promote your blog? With millennial usage blowing up across Snapchat and Instagram, these are the platforms that can really boost your blog's exposure.
Although Instagram offers more advantageous functions for bloggers, there are still ways to reap the benefits from both the Instagram and Snapchat platforms without paying for ads.
With Instagram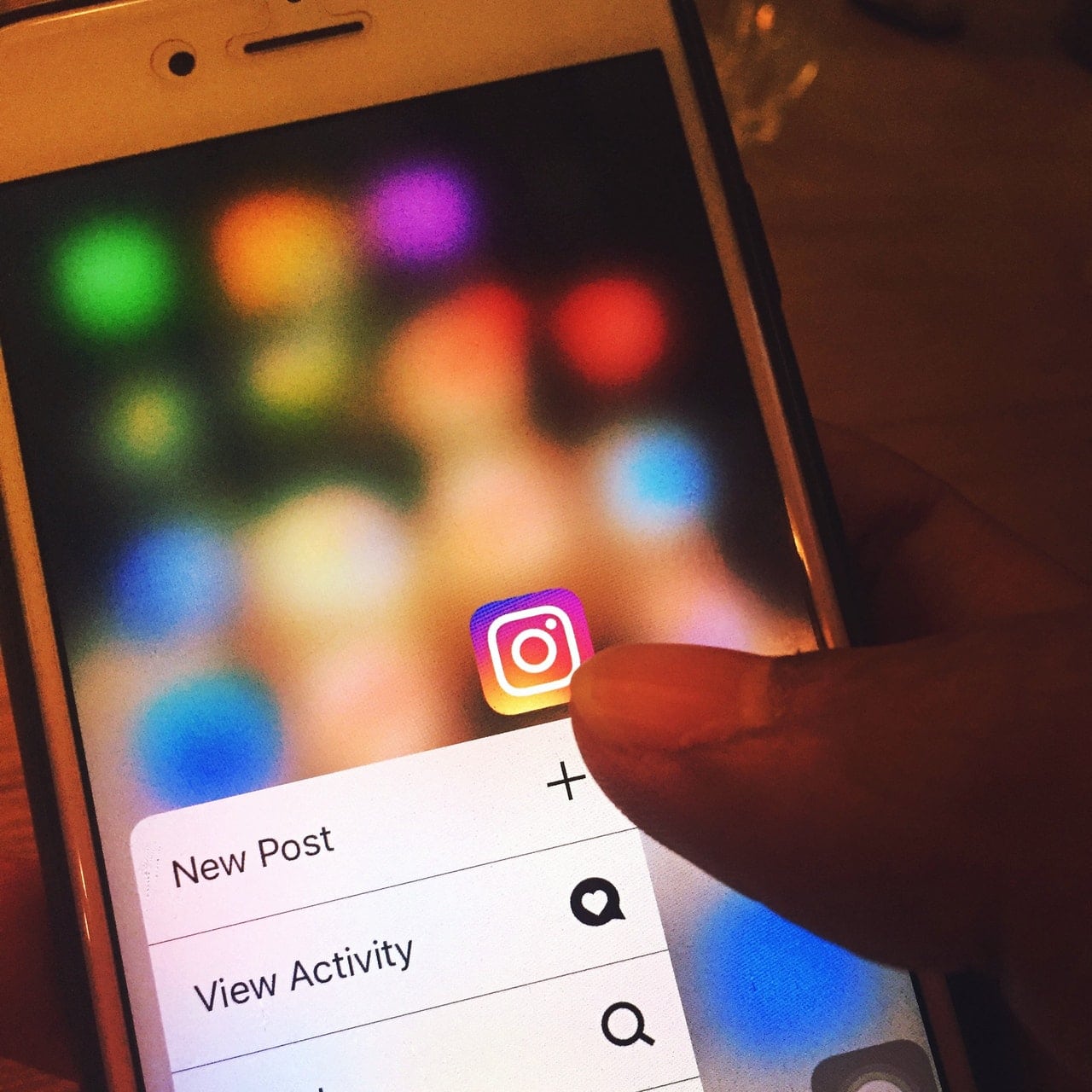 One of the best features of Instagram is its connection to Facebook because Facebook asks your existing friends to follow you on Instagram. But there are even more advantages to Instagram.
Here are a few ways you can use Instagram to promote your blog:
Use hashtags to increase your discoverability. Placing hashtags in both the caption and the comments section of your post increases the likelihood of users discovering your post during a hashtag search.
Include a link to your blog in your Instagram bio. You can then refer users to your blog's link in the caption of each post.
Create beautiful or compelling photos that reflect your blog's content. The more professional your Instagram photo looks, the more users will see you as an expert in your field. Invest the time and effort into making top-notch Instagram photos.
Research what your followers consider important and frame your posts around those things. Back in July, Instagram announced a new algorithm, which rearranges feed posts based on the type of content that best fits users' interests. If you have a photography blog, for instance, explore what types of subjects your followers seem to enjoy most. Do they like boats? Share artsy photos of different boats. Do they like food? Share artsy photos of food. (You get the idea.)
Share photos and videos of yourself working on your craft. Give your followers a behind-the-scenes look into the work you put into your blog. Have fun with it!
With Snapchat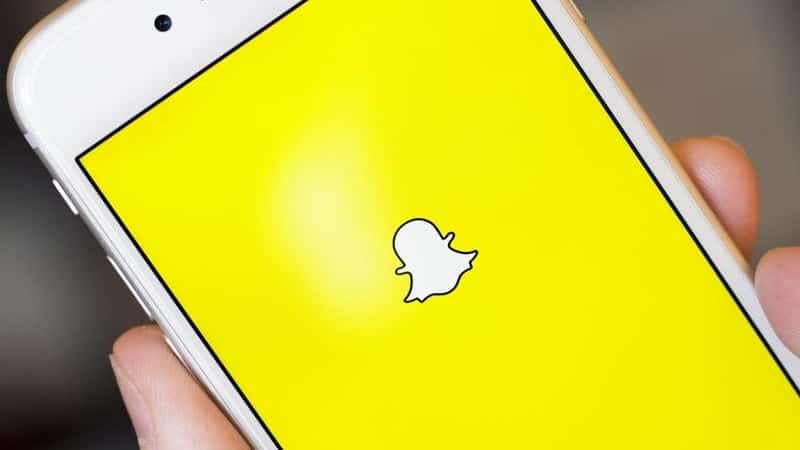 Here are some of the ways you can use Snapchat to boost your blog:
Take a Snap of yourself working on your blog and make it your Story. This gives your followers a look into who you are, which increases your likeability and, subsequently, the chances that your followers will want to check out your blog.
Include a link to your blog in a Snap. Use the Snapchat Paperclip tool to attach a website link. This way, users can just swipe up to open the link.
Take Snaps of yourself giving demonstrations based on content from your blog. For instance, if you have a cooking blog, take Snaps of yourself in the kitchen, demonstrating the proper way to whisk eggs or the correct amount of salt to add to boiling water.

Use Snapchat Filters.

 Snapchat filters are a fun and creative way to add interest to your Stories. You can use filters to change your appearance, add text, or even create custom filters for your blog.

Run Snapchat Contests. 

Snapchat contests are a great way to generate excitement and engagement around your blog. You can run contests to give away free products, services, or even just shoutouts to your followers.

Tag Other Users.

When you share a blog post on Snapchat, be sure to tag other users who might be interested in it. This will help your post reach a wider audience.

Use Snapchat Analytics. 

Snapchat Analytics can help you track the performance of your Stories and contests. This data can help you improve your future marketing efforts.
Why promote your blogs on Snapchat and Instagram?
Snapchat and Instagram have a large and engaged audience.

 Snapchat has over 300 million active users, and Instagram has over 1 billion active users. This means that you have the potential to reach a large number of people by promoting your blog on these platforms.

Snapchat and Instagram are visual platforms.

 Users use these platforms to share photos and videos, so it's important to create visual content that will catch their attention. This could include photos of your blog posts, behind-the-scenes footage, or even just short videos of yourself talking about your blog.

Snapchat and Instagram are social platforms.

 People use these platforms to connect with friends and family, so it's a great way to build relationships with your audience. You can do this by commenting on their posts, liking their photos, and interacting with them in other ways.

Snapchat and Instagram are easy to use.

 Both platforms are very user-friendly, so you can easily create and share content without any hassle.

Snapchat and Instagram are cost-effective.

 You can promote your blog on these platforms for free or use paid advertising to reach a wider audience.
Things to keep in mind when promoting your blogs
1. Know Your Audience.
It's important to know the demographics and interests of your intended audience on each platform. This way, you can customize your content to connect with their preferences and ensure that your blog promotions match their interests.
2. Consistency
Maintain a consistent posting schedule to keep your audience engaged and informed. Regular updates help establish your presence and build anticipation for your content.
3. Run contests and giveaways.
Hosting contests and giveaways can create buzz and participation for your blog. Provide enticing prizes that your audience will appreciate and ensure that the rules are straightforward.
4. Collaborate with other bloggers.
Working together with other bloggers to attract new audiences. You can collaborate on various things such as blog posts, guest posts, or even just cross-promote each other's content.
Final Words
Snapchat and Instagram are free promotional social platforms with a massive follower base. Through smart planning, consistent dedication, and a clear understanding of your audience, you can tap into the vast potential of Snapchat and Instagram to expand your blog's reach and influence.
Seize this chance, embrace your creativity, and let your blog shine on these lively platforms without any financial strain.
FAQs
Can I really promote my blog for free on Snapchat and Instagram? Absolutely! Both platforms offer free features that allow you to reach and engage with your audience without any cost. By strategically utilizing these features, you can effectively promote your blog without spending money on advertising.
How can I make my blog promotions stand out on Snapchat and Instagram?
To ensure your promotions stand out, it's essential to craft visually appealing content that resonates with your intended audience. This can be accomplished by utilizing quality images, writing captivating captions, and including pertinent hashtags to encourage engagement.
What types of content should I share to promote my blog? 
Share a mix of content, including snippets from your blog posts, behind-the-scenes glimpses, personal stories, and tips related to your niche. Variety keeps your audience engaged and interested in your content.
Is it important to engage with my audience on Snapchat and Instagram?
Absolutely. To establish a devoted fan base, engaging with your audience is crucial. Be quick to reply to comments, messages, and interactions. This creates a feeling of community and motivates users to keep engaging with your content.
Can I use Snapchat and Instagram to promote any type of blog? 
Yes, both platforms cater to a wide range of niches and interests. Whether you're a lifestyle blogger, a travel enthusiast, a foodie, or a business blogger, you can tailor your content to suit your niche and connect with your target audience effectively.
What other ways can you promote your blog with Snapchat and Instagram? Share your thoughts in the comments section below.