Are you curious about what is a net profit margin for Amazon sellers?
In simple terms, the net profit margin is the percentage of revenue that remains as profit after deducting all expenses. It is a crucial metric that defines your financial success.
Join us as we explore the Amazon net profit margin, break down its significance, and provide actionable insights to help you optimize it.
What Is a Net Profit Margin?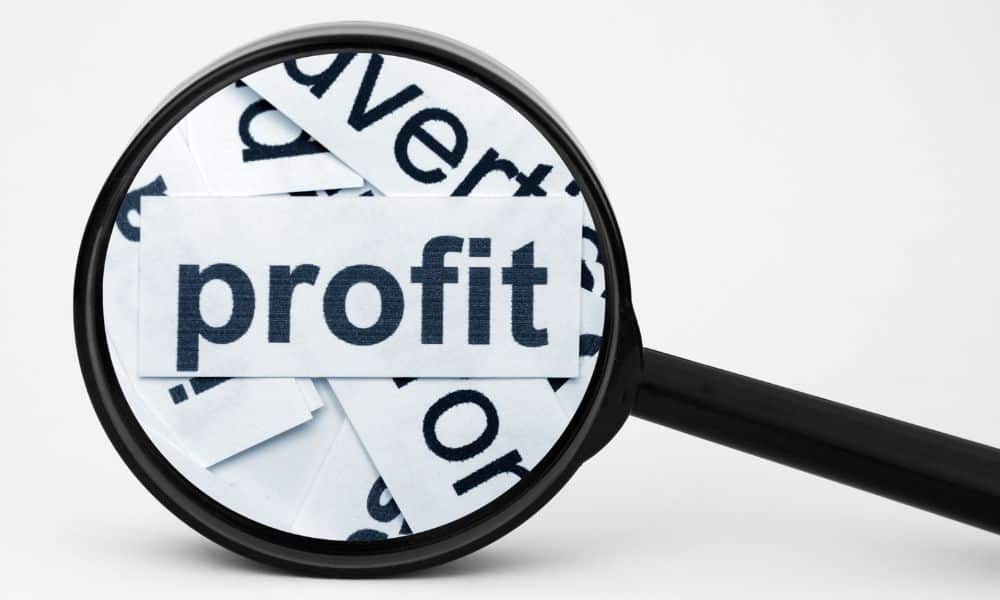 The net profit margin is a financial metric used to assess a company's profitability and efficiency in managing its revenue. It represents the percentage of profit a company earns from its total revenue after deducting all expenses. These expenses include operating costs, taxes, interests, and more. A favorable net margin indicates that Amazon efficiently manages costs and maximizes Profit from its sales.
What Is a Good Net Profit Margin for Amazon Sellers?
A common benchmark for a healthy net profit margin is around 10-20%. An exceptional profit margin for an e-commerce business is 20% or higher, signifying strong financial health. On the other hand, a profit margin of 8% or less highlights potential challenges for the business's viability.
You should note that the net profit margin for Amazon sellers can vary widely depending on the type of products they sell, their business model, and various other factors.
Read more: The best Amazon receipt generators.
How To Calculate Your Amazon Net Profit Margin
You can get the net profit margin by following the formula:
Formula: Net Profit Margin = (Net Profit/Total Revenue) x 100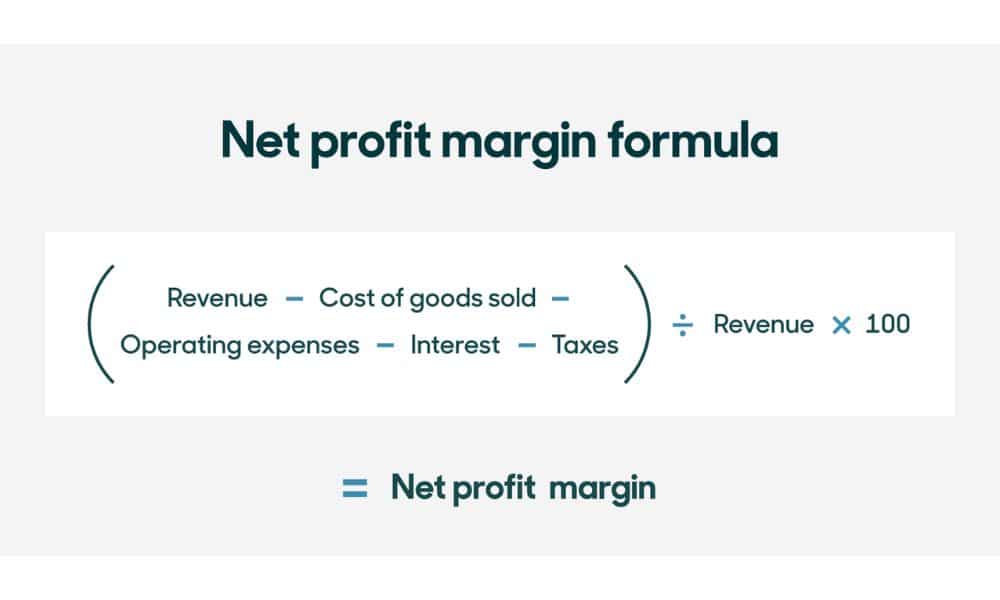 Where:
Net Profit is the total profit after deducting all expenses, including operating expenses, interest, taxes, and other miscellaneous expenses.
Total revenue is the company's total income from its primary operations, sales, or other sources.
Why Is the Net Profit Margin Important?
The Net Profit Margin is crucial for Amazon sellers because it shows how much money they make compared to their overall revenue. It guides them in making sound financial decisions and ensuring the long-term success of their business. Here's why it matters:
Profitability check: It reveals the percentage of profit a seller keeps after covering all expenses. Higher margins mean more money stays as profit.
Business health indicator: A healthy net profit margin indicates a well-managed business. It's like a health check for the overall financial well-being.
Sustainability gauge: If the margin is too low, sustaining the business in the long run might be hard. Sellers need to cover costs and have enough left for growth and unforeseen expenses.
Investor and lender appeal: For those seeking investors or loans, a healthy margin makes the business more attractive. It shows the potential for returns on investment.
Competitive positioning: Understanding the net profit margin helps sellers set competitive prices. Striking a balance between competitiveness and profitability is key.
Difference Between Gross Profit Margin and Net Profit Margin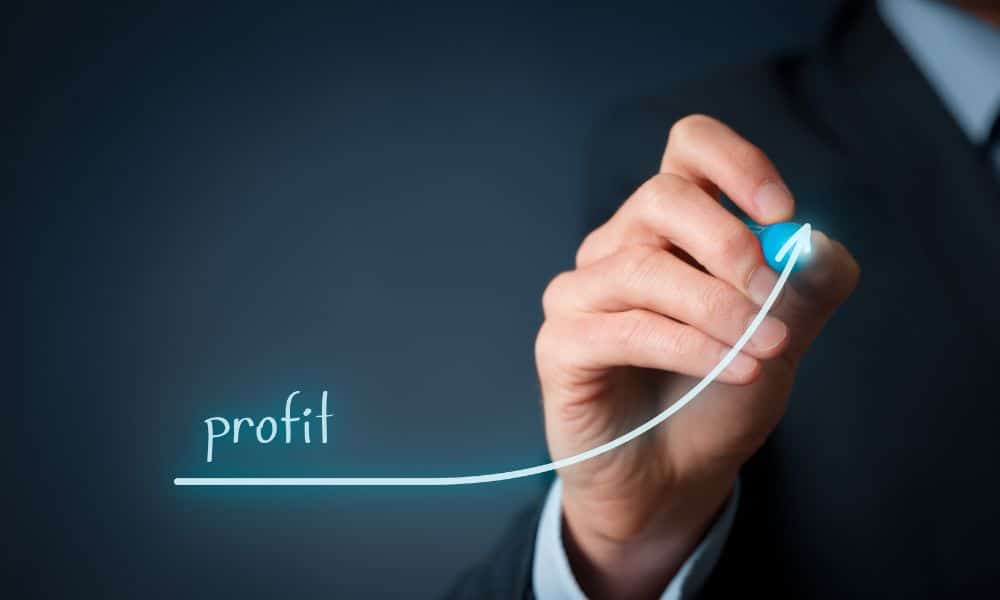 Gross profit margin and net profit margin are both crucial financial metrics. However, they measure different aspects of a company's financial performance.
Gross Profit Margin
Gross profit margin focuses on the profitability of a business's core operating activities. It pertains to the profitability of a company's product or service sales after deducting the direct costs of producing those products or services. Furthermore, businesses often use the gross profit margin in manufacturing or retail to assess the profitability of their core production or sales activities.
Net Profit Margin
Net profit margin is a more comprehensive measure of profitability. It considers all operating expenses. It includes direct costs, interest, taxes, and other miscellaneous expenses. It reflects the profitability of the entire business after all costs have been accounted for. Moreover, it is commonly used by investors, analysts, and stakeholders to evaluate a company's overall financial performance and sustainability.
How To Improve Your Amazon Net Profit Margin
Boosting your net profit margin on Amazon involves strategic planning and careful management. Here are some straightforward tips:
Cost management: Efficiently managing costs is crucial. You can negotiate better deals with suppliers and streamline your operations to cut down on unnecessary expenses.
Pricing strategy: Finding the right balance in pricing is key. You should set competitive prices that attract customers while ensuring they still make a good profit. Regularly review and adjust prices based on market trends.
Amazon fees optimization: Understanding and optimizing Amazon fees is vital. You need to be aware of all associated costs and continually work on improving product listings to potentially reduce advertising expenses.
Shipping and fulfillment: Negotiating better shipping rates with carriers and choosing cost-effective fulfillment methods, such as Fulfillment by Amazon (FBA), can help manage expenses.
Marketing efficiency: Investing in targeted advertising to reach the right audience and regularly assessing the return on investment for advertising efforts is important for efficient marketing.
Customer retention: Encouraging repeat business through loyalty programs and maintaining exceptional customer service can lead to positive reviews and satisfied customers. This can reduce the need for hefty advertising costs.
Diversification and upselling: Expanding the product range with complementary items and using upselling techniques can increase revenue.
Financial monitoring: Regularly checking financial reports helps sellers identify areas for improvement. Being flexible and adjusting strategies based on performance is essential for long-term success.
Final Thoughts on "What Is a Net Profit Margin for Amazon?"
Understanding and optimizing your net profit margin will be a game-changer for you as an Amazon seller. By keeping a keen eye on this crucial metric, you gain insights into your business's financial health and pave the way for sustainable growth.
Are you looking for ways to improve your Amazon visibility? Work with the best Amazon advertising agency!
Frequently Asked Questions
Why is the net profit margin important for Amazon sellers?
The net profit margin is crucial as it reveals the percentage of revenue that translates into profit after covering all expenses. It helps sellers gauge the efficiency and sustainability of their business operations.
How can I improve my net profit margin on Amazon?
To enhance your net profit margin, focus on optimizing your pricing strategy, reducing unnecessary expenses, and regularly analyzing your financial performance. Consistent monitoring and strategic adjustments can lead to improved profitability.
What common expenses should I consider when calculating the net profit margin?
When calculating the net profit margin, factor in costs such as product manufacturing, shipping, Amazon fees, advertising, and other operational expenses. Accurate accounting for all costs provides a comprehensive view of your profitability.
Related Articles
Amazon Aggregators Business guide