How can Amazon automation help your Amazon business processes?
As a seller, staying ahead of the game is crucial for the success of your Amazon FBA business. One game-changing strategy for every e-commerce business is Amazon automation.
This article will discuss how Amazon automation can help Amazon sellers.
What Is Amazon Automation?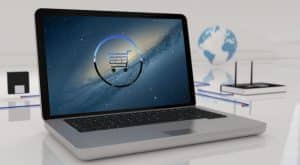 Source: Pixabay
Amazon automation includes software tools and streamlined processes to automate various aspects of your Amazon FBA business. The goal is to reduce manual effort, increase efficiency, and ultimately boost productivity. From product sourcing to inventory management and customer service, automation services can revolutionize how you run your own business.
Popular Automation Tools for Your Amazon Business
The following are some popular Automation software tools for your Amazon store:
1. Helium 10.
This automation software has a comprehensive suite of tools. It covers everything from keyword research and listing optimization to inventory management and financial analytics.
2. Jungle Scout.
Jungle Scout is particularly valuable for product research. It helps you identify profitable products, track competitors, and optimize your listings for maximum visibility.
3. SellerEngine.
SellerEngine offers various services, including helping Amazon sellers manage inventory. This inventory management software helps Amazon businesses optimize pricing and deals with potential issues like counterfeit claims.
4. RepricerExpress.
This tool focuses on repricing, helping you automatically adjust your prices based on market conditions to stay competitive.
5. FeedbackWhiz.
Feedbackwhiz is tailored for customer communication. With this tool, you can manage the feedback and reviews of your Amazon automation business. Hence, it helps you automate the soliciting and responding to customer reviews.
Key Benefits of Running Amazon Automation Stores
The following are the main advantages of running an Amazon automation store:
1. Time efficiency.
Automation allows you to appoint repetitive tasks to technology, freeing up your time to focus on strategic aspects of your Amazon business. It particularly benefits entrepreneurs looking to scale their Amazon FBA business operations.
2. Improved accuracy.
Human errors can be costly in e-commerce. Running an Amazon automation business minimizes the risk of mistakes in business tasks. These tasks include order fulfillment, inventory management, and pricing, leading to more accurate and reliable operations.
3. Enhanced scalability.
As your Amazon FBA business grows, managing an increasing volume of data and tasks becomes more challenging. Automation ensures that your operations can scale seamlessly. It accommodates the demands of a growing business without a proportional increase in manual effort.
4. Optimized product listings and pricing.
Automation software tools can analyze market trends, competition, and customer behavior to help you optimize product listings and pricing strategies. With these tools, you can ensure your products remain competitive in the dynamic Amazon marketplace.
5. Efficient inventory management.
Maintaining the right inventory level is critical. Automation tools can track inventory in real time, automatically reorder products when necessary, and prevent stockouts or overstock situations.
5. Customer service excellence.
You can use automation to enhance customer service as it promptly responds to inquiries and manages returns efficiently. Also, it ensures a positive buying experience for your customers.
Simple Ways to Automate Your Amazon Business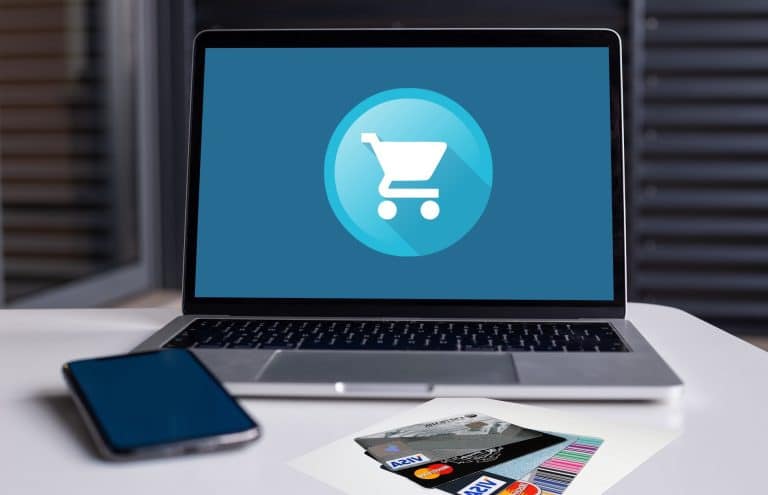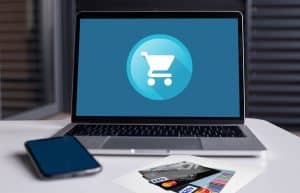 Source: Pixabay
Below are easy and effective ways to automate your own business on Amazon:
1. Use inventory management software.
Inventory management software automates tracking stock levels and keeping tabs on your inventory in real time. It can alert you when it's time to reorder, preventing stockouts and ensuring you're never stuck with excess inventory.
2. Tap into order processing automation.
Automation tools can handle order confirmations, generate shipping labels, and update customers' purchase status. As a result, they save time and reduce the risk of errors.
3. Dynamic pricing tools.
Staying competitive on Amazon requires smart pricing strategies. Dynamic pricing tools automate adjusting prices based on market conditions and competitor pricing. Hence, these tools ensure your product remains attractive to buyers while maximizing your profits.
4. Implement customer service chatbots.
Engaging with customers is crucial, but it doesn't mean you must be on call 24/7. Integrate chatbots into your customer service strategy. These automated bots can handle common queries, providing instant responses and freeing your time for more complex issues.
5. Automate reordering with suppliers.
If you source products from suppliers, consider automating the reordering process. Set up systems that trigger orders when inventory levels reach a certain threshold. This way, you maintain a steady supply without constantly monitoring stock levels.
6. Utilize listing optimization tools.
Optimizing your product listings for better visibility is a time-consuming task. Fortunately, automation tools can assist by analyzing keywords, monitoring market trends, and suggesting optimizations. With these tools, you can ensure your products are always in top shape.
7. Streamline communication with email automation.
Keeping customers in the loop doesn't have to be a manual effort. Use email automation tools to send order confirmations, shipping updates, and post-purchase follow-ups. Doing this not only enhances the customer experience but also builds trust.
8. Employ social media automation.
If you're leveraging social media for marketing, ensure you automate your posts. Schedule content in advance using social media management tools. Doing this keeps your brand active without requiring constant attention.
9. Use analytics platforms for data insights.
Making informed decisions requires data. Analytics platforms can automate gathering and analyzing data related to your sales, customer behavior, and market trends. These analytics platforms can empower you as an Amazon seller with actionable insights for strategic planning.
Is Amazon Automation a Scam?
Amazon automation, like many business ventures, isn't inherently a scam. However, being cautious is crucial, as the industry has scammy operators and unethical practices. Before diving in, research thoroughly, seek reputable mentors or courses, and be prepared for hard work. Success in Amazon automation can be real, but it demands dedication and ethical, legitimate business practices.
Potential Amazon automation scam.
Below is a good example of a potential Amazon automation scam:
Get-rich-quick-scheme: Some programs claim to automate your Amazon business, promising quick riches with minimal effort. Any Amazon automation agency that makes such promises should raise red flags, as success on Amazon usually involves effort, time, and strategy.
Tips to avoid falling victim to a potential Amazon automation scam.
The following are tips to avoid Amazon automation scam:
Research: Investigate any program or course thoroughly. Look for reviews, testimonials, and complaints.
Realistic expectations: Be skeptical of promises of instant wealth. Building a business, even on Amazon, requires dedication and hard work.
Check for transparency: Legitimate programs are transparent about their methods and don't rely on hype.
Conclusion
Amazon automation can revolutionize how you manage your Amazon FBA business. By leveraging technology to streamline processes, you can save time, reduce errors, and position your business for scalable growth. Embrace the magic of automation and unlock the full potential of your FBA venture in the dynamic e-commerce world.
Running ad campaigns on Amazon successfully requires advertising expertise. Hence, consider hiring the top Amazon advertising agency for your ad campaigns.
Frequently Asked Questions
How does Amazon automation service benefit my Amazon FBA business?
Amazon automation services can streamline tasks like inventory management, order fulfillment, and customer service. These services can save you time, allowing you to focus on business growth.
Is Amazon automation suitable for new sellers or only established businesses?
Amazon automation services can cater to both new and established sellers. They can assist beginners with essential tasks and help established businesses scale more efficiently.
What tasks can be automated using Amazon automation services?
Commonly automated tasks include inventory tracking, repricing, order processing, and customer communication. The goal is to enhance efficiency and reduce manual workload.
Related Articles
How to Become an Amazon FBA Seller
The Best Amazon Review Trader Websites